Top VPNs for Crypto trading: how to protect digital assets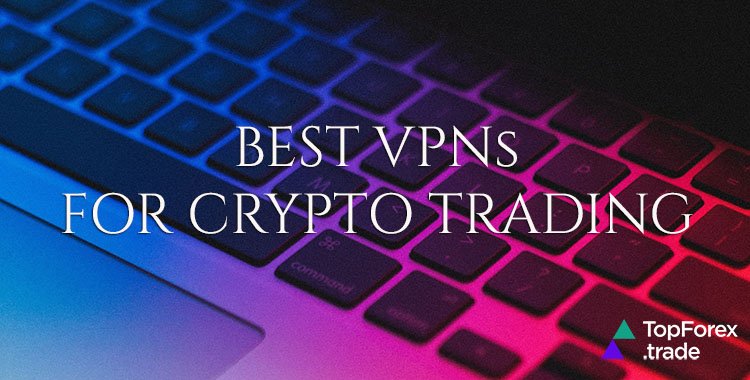 Billions of Crypto trading transactions are made every day, but some of these transactions are subject to phishing and other forms of fraud, causing many traders to lose their money. Cryptocurrency trading with a VPN will give you more confidence as an extra layer of security for your maximum protection. In addition, many countries do not precisely govern Cryptocurrency transactions so VPN can help to protect your funds. Many international regulated Forex brokers provide secure accounts where you can store your Crypto coins, but if you want to transfer an asset to a third-party resource, you definitely should use a reliable VPN for your deals. In the article, we'll talk about what VPN is, why it is needed when trading Crypto in the Forex market, and also compare the best VPN services for safe and profitable transactions.
What is a VPN for Forex and Crypto trading?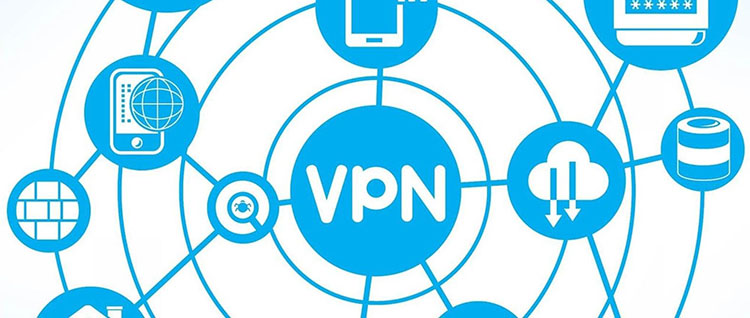 A VPN is a virtual private network that connects multiple devices by tunneling their traffic over another network connection. In simple terms, a VPN is a technology that allows you to anonymize and secure your activities on the Internet or when trading assets online on Forex.
A VPN connection is created by using at least two devices:
Server. A device that hosts the underlying software that listens on specific ports waiting for a client connection to be established.
Client. The device of the user from which the connection to the remote server is made.
The encrypted information is constantly moving between the server and the client through the VPN tunnel, and all cryptographic data processing (encryption/decryption) is performed on the devices themselves. Therefore, under tunneling conditions, no one will be able to intercept user data.
Why do traders need a VPN in the Crypto market?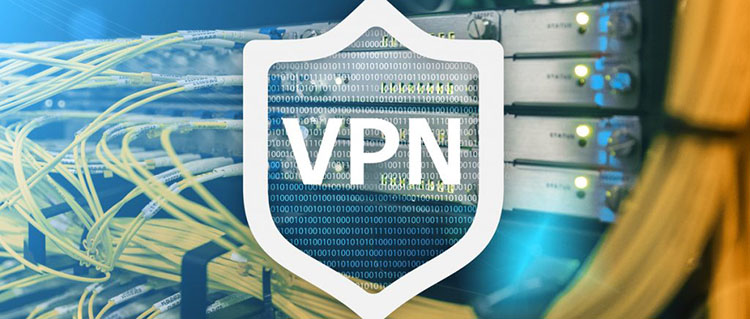 Cryptocurrency is an attractive and profitable asset for Forex trading. Being decentralized, it does not have a singular supervising body with branches in many countries, which allows you to conduct part of the transactions anonymously, but at the same time, it can still be tracked by anyone (hackers, government, etc.) through your IP address. Many Top Forex brokers provide secure Crypto-storing accounts, however, for example, if traders want to transfer digital coins to a third-party resource or hide their activity from the government, they should use a reliable VPN service for trading. A VPN encrypts your online data and protects your identity as well, and with its added benefits, you can buy and sell Cryptocurrency without much worry.
Why VPN is needed for Crypto trading:
VPN for Crypto trading hides activities from your Internet Service Provider (ISP)
Your ISP may not know how many Bitcoins or other digital assets you have bought or sold, but they do know exactly which Forex broker trading platform you use and what time you logged in. But if you are using a VPN, your ISP will only see the IP address of the VPN server you are using instead of the Crypto trading platform. Because a VPN encrypts all online data, your ISP cannot manipulate your connection.
VPN for Crypto trading protects your traffic
It is likely that you are using a private Wi-Fi connection to make Crypto trades in the Forex market, which provides little to no security. Hackers can easily track your location and even access your credentials.
A VPN encrypts your online traffic/data and makes it indecipherable. It also hides your IP address and redirects your traffic from somewhere else, which may be far away. This makes it virtually impossible for hackers to track your activities online.
VPN protects traders against phishing attacks
Phishing is the sending of fraudulent messages from a seemingly trustworthy source and is one of the most common ways hackers steal Crypto assets. Over the years, there has been a gradual increase in phishing attacks.
A VPN blocks certain websites that could be potentially malicious, which acts as an extra layer of security for your trading.
VPN for Forex Crypto trading helps bypass blocking of broker sites
The federal agencies of some countries may block brokerage sites, either by accident or for other reasons, even if the broker accepts clients from these countries. To bypass such blockings and access unhindered Crypto trading, market participants often use VPN by changing their IP address.
How to choose a VPN for Forex Crypto trading?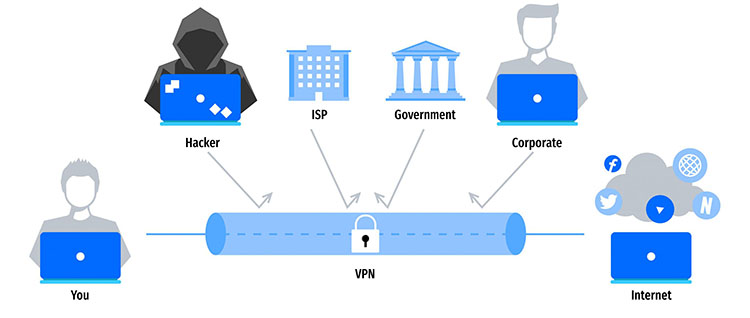 A VPN can help Cryptocurrency traders secure data and privacy in many ways, but the next step is choosing the right VPN. The market is brimming with VPNs offering different features and prices, however, when choosing a VPN for Crypto trading, it is important to pay attention to four features that will suit your Crypto usage and protect all your data. Let's talk about the main ones:
Kill switch of VPN
If your VPN connection drops even for a few seconds, your Cryptocurrency trading data will be exposed, leading to your location and identity being tracked. The kill switch is a feature that closes your internet access when the VPN goes down, and it's a good way to keep your privacy.
VPN No logs policy
A VPN may prevent hackers, the government, or any other third party from tracking your online data, but the VPN provider may still have logs of your online activity. Hence, it is better to use a VPN that has a no-logs policy with reliable claims or third-party checks to back it up.
VPN Split tunneling ability
In some cases, using a VPN can slow down your internet connection, which traders don't need, especially when dealing with Cryptocurrency. Split tunneling is a feature that allows some of the traffic to pass through the VPN tunnel. This means that you only use the VPN to encrypt data while trading Cryptocurrency, since there will be less data for the server to encrypt, the connection will be stable and smooth.
Country where the VPN is based
It is very important to note the country where the VPN is based and where it operates. Most of the best VPN providers come from countries that are not part of the mass surveillance alliance, such as the British Virgin Islands, Switzerland, and Panama, which will prevent VPN services from passing your personal information on request to governments. This is also the reason why traders should not use a free VPN that is not guaranteed to leak data.
In addition to offering no-logging solutions, kill switches, and geo-bypassing, the ideal VPN should have other features, including the following:
Anonymous status on all devices;

Unlimited bandwidth;

Secure connection with online tracking;

Protection of personal data and privacy on the public Internet;

Unblocking geo-restrictions or censorship by local authorities;

Built-in adblocker;

No limits on streaming videos or watching Netflix, Hulu, HBO, or Amazon Prime;
Best VPNs for Forex Crypto trading
Using a VPN is especially important for Cryptocurrency trading, where there are many security and privacy risks. It hides cryptographic activity from your ISP, provides protection against phishing attacks and malware, and gives you the freedom to trade on platforms in different countries.
It makes sense for any trader to use a VPN that does not keep logs and, even better, one that supports payments in Cryptocurrencies.
Complying with all security and convenience criteria, we have compared Top VPN providers for Crypto Forex trading.
NordVPN for Forex Crypto trading
NordVPN, based in Panama and out of surveillance jurisdiction, has a reputation for being a reliable and private service. The company is known for its no log policy and it does not collect any private information such as recent session timestamps, patent data, and its public IP addresses provide even more anonymity. Also in 2019, NordVPN underwent a full audit by PricewaterhouseCoopers, a reputable accounting firm based in Zurich, which officially confirmed that NordVPN is a service that doesn't keep logs staying true to its privacy policy.
Its network of 5529 servers is spread across 59 countries, making finding the one closest to you very easy and convenient. At a price of a few dollars per month, it allows you to connect up to six devices at the same time, for a small additional fee you can also encrypt your files with NordLocker or protect your passwords with the NordPass password manager, which is essential for Crypto trading.
When it comes to encryption, NordVPN uses AES with 256-bit keys and IKEv2/IPsec, OpenVPN, and WireGuard protocols to establish secure connections. For privacy purposes, it provides direct access to the Tor anonymization network. It also supports multiple connections, split tunneling, and has a kill switch to make sure your VPN connection stops along with your internet connection so that your ISP doesn't get access to your online activity.
As for customer support, there are several options available to you, including 24/7 online chat, email support, and a FAQ. You can try secure Crypto trading with NordVPN and get a special offer from TopForex.trade by clicking the button.

Surfshark VPN for Forex Crypto trading
Surfshark VPN is one of the best VPN services based in the British Isles. It is truly privacy-oriented as it does not store any data and follows a strict no logs policy. With its extensive network of over 3200 servers in 95 different countries, Surfshark ensures that your IP address remains private.
A Surfshark subscription costs a few US dollars, but its two-year subscription can help you save up to 80% by offering you unlimited concurrent connections. For complete anonymity, customers can also pay with multiple Cryptocurrencies, including Bitcoin, Ethereum, and USDT.
Surfshark VPN uses strong 256-bit encryption and the latest WireGuard tunneling protocol, while also supporting powerful ones such as OpenVPN and IKEv2, it allows you to access Cryptocurrency trading platforms from anywhere.
Surfshark's additional features include the CleanWeb malware blocker, WhiteLister (split tunneling), kill switch, NoBorders mode, which is an obfuscation setting, and DNS leak protection. The company also offers a Multi-hop feature that encrypts your data twice for maximum data protection.
Surfshark VPN has a wide range of useful information for users, such as guides, answers to frequently asked questions, and troubleshooting tips. You can learn more about the company and get a discount of up to 80% by clicking on our special button.

ExpressVPN for Forex Crypto trading
ExpressVPN, based in the British Virgin Islands, focuses on privacy and security. Its server network includes over 3000 units in 94 countries, with a percentage of virtual servers as well.
ExpressVPN costs a few dollars a month but allows you to save on six-month and annual plans. For example, when buying a service for a year, you will receive a discount of up to 35%.
ExpressVPN also gives the possibility to connect up to five devices at the same time, and in terms of security, it uses standard AES-256 encryption and also supports Perfect Forward Secrecy. The company provides its own zero-knowledge DNS server to prevent your data from being leaked, and its browser resolutions include WebRTC leak blocking, location spoofing, and HTTPS support everywhere. Besides, the presence of a kill switch protects you in case your connection is interrupted.
As part of its privacy policy, this VPN provider does not log personal information and only collects service-related data.
ExpressVPN customer support includes a 24/7 live chat option as well as an email option. Try ExpressVPN for your Crypto trading right now with a click of a button.

AtlasVPN for Forex Crypto trading
AtlasVPN is one of the best budget services on the market that takes the utmost care of the security of its customers. The headquarters and trademark are registered in the USA, but in turn, the company has successfully passed an independent audit supported by the principles of "Warrant canary". So it surely doesn't keep any confidential information about its users.
AtlasVPN's server network is distributed worldwide with over 700 locations in 43 different countries and is constantly growing. Atlas VPN app for mobile devices and computers currently works on the fastest and most secure protocols IPSec/IKEv2 and WireGuard. Service uses AES-256 encryption, which is unbreakable: hackers cannot intercept blocked information.
The company does not limit the number of simultaneous connections and devices used, it is compatible with Windows, macOS, Android, iOS, Android TV, and Amazon Fire TV.
Other features of the service include a Tracker Blocker ad blocker, Data Breach Monitor to protect your accounts and data, Kill Switch against data leakage when the connection is lost, P2P for fast file sharing and downloading torrents, and full access to Netflix.
AtlasVPN has one of the lowest prices on the market at just $1.99 per month with a two-year plan, and it also has a free version. The good news is that you can get a special offer from us right now by clicking the button below.

ProtonVPN for Forex Crypto trading
ProtonVPN is one of the most secure Forex Crypto trading services. The main servers and headquarters are located in Switzerland and are subject to its jurisdiction. The company keeps no logs of IP addresses, and no personal information is required to create an account.
ProtonVPN server network with 1700 servers in 63 countries for a quick connection to Forex and trading without any delays. The service uses the AES-256 security standard. Encryption mechanisms are considered the most secure in the world as AES is used by governments and the military. The company offers OpenVPN, and IKEv2/IPSec protocols, which means that any activity on the network will be encrypted using the latest innovations in this area.
Besides, ProtonVPN is equipped with many useful features that prevent data leaks and further enhance data protection, such as Kill Switch which disables all Internet connections if the VPN connection is accidentally disconnected. Also, DNS queries go through an encrypted tunnel without relying on third parties. It is important to mention that the company provides Proton Mail, the world's largest secure email service, which is open source and protected by Swiss privacy law.
In addition to trading anonymity and security, with ProtonVPN, users can access services such as ABC, Amazon Prime Video, BBC iPlayer, ESPN+, Hulu, and, of course, Netflix.
Clients can connect up to 10 different devices for the amazingly low price of a couple of dollars per month. Click the button to enjoy all the features of ProtonVPN with our special discount.

PureVPN for Forex Crypto trading
PureVPN is a cross-platform VPN service that guarantees fast connection speed, anonymity, and access to all resources. The company is based in Hong Kong, which suggests that they are not required to keep event logs and are out of reach of intelligence alliances.
The company has 6500+ servers in over 78 countries in Europe, North America, Asia, South America, Africa, and Oceania. Its servers are secured with AES-256 encryption, which is the strongest available today, and protocols include PPTP, L2TP, SSTP, OpenVPN, and IKEv2.
In the event of an unexpected disconnection of the PureVPN, the Kill Switch function is activated, which breaks the Internet connection, ensuring that the user's network identity is hidden. Besides, after connecting the DNS all IP addresses accessed by the user are encrypted and hidden from prying eyes.
PureVPN supports up to 5 simultaneous logins with the same account. Applications are compatible with desktop computers, mobile devices, game consoles, Android TV, and routers. There are also browser extensions for Chrome and Firefox that allow you to enjoy streaming at high speeds. 
PureVPN is one of the premium cheapest VPN services on the market for just $1.99 per month and by tapping our button you can find out the company's promotions and special discounts from TopForex.trade.

Best VPNs for Crypto trading - FAQ
Forex traders use VPNs to provide additional protection for Crypto assets when trading, as a VPN encrypts Internet traffic and also allows you to bypass the geo-blocking of brokerage sites. Moreover, VPN allows you to remain anonymous when making transactions with Cryptocurrency and does not allow leakage of personal data into the network. The VPN providers we mentioned in the article are the best for Forex Cryptocurrency trading and offer their services for the price of a cup of coffee, and by clicking on the buttons, you can get our special offer right now.
The best VPN services for Forex Cryptocurrency trading have strong encryption protocols, high speed without any delays, a wide network of servers to unblock any Forex broker sites, as well as an affordable price for their services. In our article, we have compared for you the best VPN providers that meet all the criteria and are also suitable for torrenting, streaming, and gaming. Check out the article, choose the best VPN provider, and take advantage of our best price offers at the click of a button.
When choosing a VPN provider for Forex trading, you should pay attention to secure encryption protocols, a no-logs policy, the Kill Switch function, country of origin, as well as the affordable price for their services. The best VPN providers mentioned in this article have military-grade encryption, plenty of protocols for every need, and low prices. Click on our buttons to see the current price and receive our special offers and discounts.
The top VPN providers that we mention in the article, in addition to special security features for Cryptocurrency trading, such as Kill Switch, double tunneling, and an ad blocker, provide access to various streaming sites, allow you to download torrents and geo-bypass popular games. All these features are available to users at the lowest prices, which you can check and get a special discount by clicking on our buttons.
It is most advantageous for traders and clients to buy VPN with a subscription for a year or two, depending on the provider's offers, in this case, you can save up to 80% and enjoy all the security features for the price of a cup of coffee per month. Our special offers will be available to you by clicking on our buttons.