Unleash your gaming potential: the ultimate VPN guide for gamers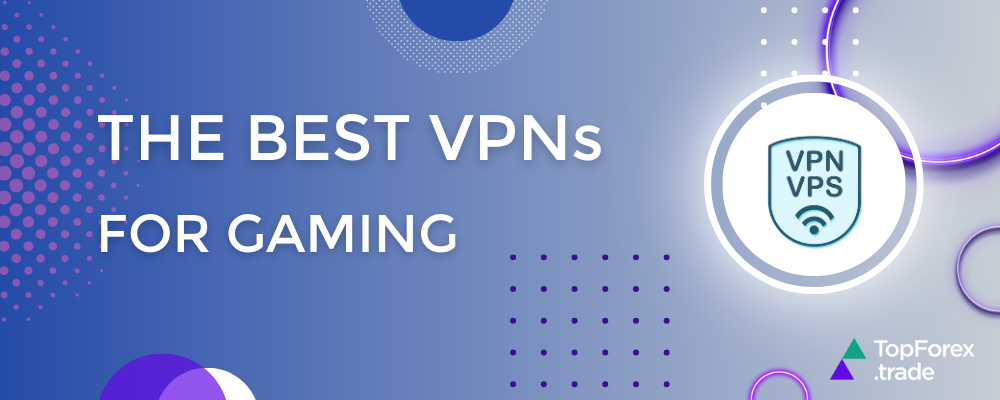 A reliable VPN is imperative, not only for tasks like Forex trading, business operations, and general internet browsing but also for the realm of gaming. In the online gaming sphere, success often boils down to split-second decisions. Whether you find yourself in the midst of a high-stakes showdown or embarking on grand virtual adventures, a seamless connection can be the defining factor between victory and frustration. This is precisely where virtual private networks (VPNs) step in, acting as the clandestine asset in a gamer's toolkit.
Within this article, we embark on a journey to unearth the paramount VPNs explicitly tailored for gaming enthusiasts. These digital gateways not only fine-tune your connection for lightning-quick responsiveness but also enshroud your digital presence with a bastion of privacy and security. They stand as the linchpin bridging the gap between you and your gameplay, free from the shackles of regional constraints or latency hiccups.
How to choose the best VPNs for gaming?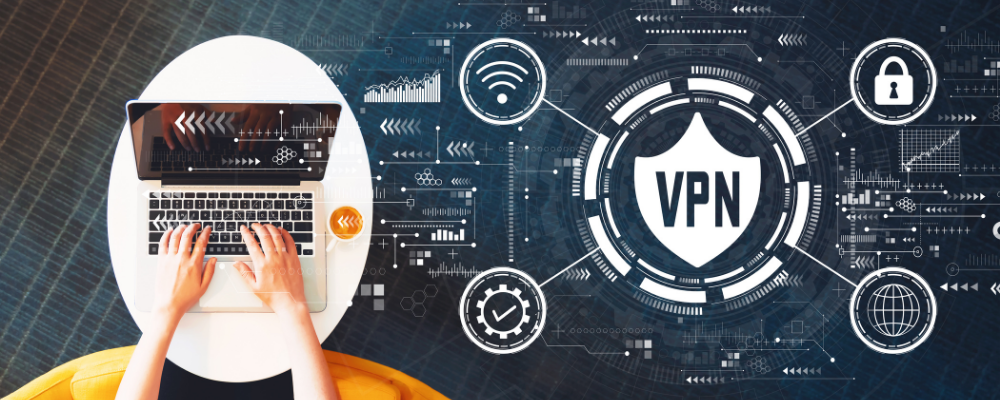 With a multitude of VPN options available on the Internet, each boasting a range of features, discovering the ideal VPN tailored for dedicated gaming enthusiasts can be a challenge. To help you navigate this landscape, here are some key points to consider:
Swift tunneling protocols
Seek out VPNs like NordVPN that champion swift tunneling protocols like WireGuard, or its contemporary iterations such as NordLynx or Lightway. These protocols are meticulously engineered to guarantee lightning-fast connections, an indispensable element for a seamless gaming experience. For instance, NordLynx, a variation of WireGuard employed by NordVPN, has consistently demonstrated superior speed in various tests, making it a prime choice for gamers seeking optimal performance.
Diverse server infrastructure
Opt for VPNs equipped with an extensive server network. AtlasVPN exemplifies this, encompassing physical servers, RAM-only servers for heightened security, and ideally, servers fine-tuned expressly for gaming. A well-distributed server framework ensures a dependable connection, irrespective of your geographical location.
DDoS assaults can be a gamer's ultimate adversary, inflicting disruptions and frustrating lag. Ensure that your chosen VPN, like ProtonVPN, provides robust DDoS protection to shield against such potential threats.
Look for VPNs like Surfshark VPN that facilitate a minimum of five or more simultaneous connections. This versatility guarantees that you can safeguard all your devices without compromising on convenience.
A top-tier gaming VPN should seamlessly integrate with a diverse array of platforms. ExpressVPN excels in this area, including Windows, Mac, Linux, Android, iOS, gaming consoles, and routers. Additionally, if you're utilizing a device that lacks native VPN support, consider a VPN with SmartDNS functionality or router configurability.
Verify the presence of supplementary features that augment your gaming experience. PureVPN stands out with its robust suite of features, including SmartPlay (combining SmartDNS and VPN functionality) for seamless access to geo-restricted content.
Typically, selecting a VPN for gaming involves considering nearly identical criteria as when choosing a reliable VPN for everyday use. For a more detailed breakdown of these features, refer to our comprehensive guide on the best VPN providers.
The best VPNs for gaming: detailed list
Let's take a closer look at the best VPNs for gaming.
NordVPN for gaming
NordVPN stands out as an excellent choice for gaming enthusiasts. Renowned for its robust security features and extensive server network, it also offers competitive pricing, making it an appealing option for budget-conscious users. Despite its affordability, NordVPN maintains high standards in terms of quality and performance.
A standout feature of NordVPN is its expansive server network, boasting over 5500 servers across 60+ countries. This vast network not only allows users to bypass geo-restrictions but also ensures fast and reliable connections, even during peak usage times. Whether you're streaming content, engaging in P2P file sharing, or simply browsing the web, NordVPN's server network has you covered.
When it comes to security, NordVPN excels. It employs AES-256 encryption, regarded as military-grade, to safeguard your online activities and protect sensitive information from potential threats. Additionally, it supports a range of secure protocols, including OpenVPN and IKEv2/IPSec, guaranteeing a robust and secure connection.
NordVPN further provides user-friendly applications for various platforms, including Windows, macOS, iOS, and Android, ensuring accessibility for a wide range of users. The intuitive interface and straightforward setup process ensure a hassle-free experience, even for those new to VPNs.
In terms of pricing, NordVPN offers three subscription plans, with prices varying based on the duration of the subscription and additional features included. The most cost-effective option is the Complete plan for two years, providing savings of up to 59% and granting access to all of the service's features. This combination of affordability, security, and performance makes NordVPN an excellent choice for both gamers and everyday users.

Surfshark VPN for gaming
Surfshark VPN stands out as an exceptional choice for users seeking a cost-effective yet feature-rich VPN solution.
One of Surfshark VPN's remarkable features is its flexible pricing structure, offering users the choice between 1, 12, or 24-month subscriptions to cater to their specific needs. Regardless of the selected plan, essential features like CleanWeb ad and malware protection, MultiHop dual server, Bypasser, and KillSwitch are included.
The CleanWeb feature by Surfshark ensures a seamless browsing experience by blocking ads, trackers, and potentially harmful websites. The MultiHop dual server feature enhances privacy and security by routing your connection through two distinct VPN servers, adding an extra layer of anonymity.
With the Bypasser feature, users can effortlessly overcome geo-restrictions, granting access to content from various regions. Additionally, the KillSwitch feature provides instant disconnection of your internet if the VPN connection drops, preventing any potential data leaks.
In terms of pricing, Surfshark VPN offers remarkable value, particularly for users opting for a two-year subscription. By choosing this option, users can enjoy savings of up to 82% compared to monthly plans, resulting in just a few dollars per month. This establishes Surfshark VPN as one of the most budget-friendly yet feature-packed VPN services available, without compromising on performance or capabilities.
Alongside NordVPN, Surfshark VPN is also a strong contender for gamers seeking an affordable and robust VPN solution for their gaming needs.

Proton VPN for gaming
Proton VPN, esteemed for its unwavering commitment to privacy and security, presents an enticing option for all users.
One of the paramount advantages of Proton VPN lies in its unwavering dedication to privacy. Developed by the same team behind ProtonMail, a widely respected secure email service, Proton VPN operates under the robust privacy laws of Switzerland. Renowned for their stringent protection of user data, this ensures that your online activities remain confidential and secure.
Employing AES-256 encryption, regarded as one of the most robust encryption standards available, Proton VPN ensures that your data remains thoroughly protected. Additionally, it supports secure VPN protocols like OpenVPN and IKEv2/IPSec, further bolstering the security of your connection.
In terms of performance, Proton VPN delivers reliable and swift connections, enabling seamless gaming, browsing, streaming, and file sharing. With an extensive network of servers dispersed across diverse locations, users gain access to geo-restricted content and relish unhindered internet access.
For those with varying needs and budgets, ProtonVPN offers a range of subscription plans. While a free plan is available, it does come with certain limitations regarding server options and speed. Nevertheless, even their paid plans are reasonably priced, providing access to a wide array of servers worldwide.
Furthermore, ProtonVPN stands as another excellent solution for gamers seeking an affordable yet highly secure VPN option to enhance their gaming experience.

Atlas VPN for gaming
Atlas VPN distinguishes itself with its robust security features, impressive speed, and versatile functionalities, making it an excellent choice for a wide range of users, including gamers.
One of the standout features of Atlas VPN is its remarkably low prices considering the level of security and performance it offers. Users can select between three tariff plans, which differ in the duration of service: a month, a year, or three years. Many users find the 3-year subscription particularly appealing, as it costs only $1.82 per month, resulting in savings of up to 83%. This makes Atlas VPN an incredibly affordable option that is hard to match elsewhere.
Atlas VPN employs top-tier encryption standards, including AES-256 encryption, to ensure the confidentiality of your data. Additionally, it offers a strict no-logs policy, meaning your online activities are not tracked or recorded.
In terms of speed, Atlas VPN delivers impressive performance, allowing for smooth streaming, browsing, and file downloading. With a global network of servers strategically located across various regions, users can enjoy unrestricted access to content from around the world.
Atlas VPN also offers useful features, such as malware and phishing protection, which help safeguard your device and personal information. Its intuitive and user-friendly interface makes it easy to navigate, even for VPN beginners.
For gamers, Atlas VPN provides an extra edge with its security features and fast connections. By ensuring your data remains confidential and offering seamless performance, Atlas VPN becomes an invaluable tool for enhancing your gaming experience. Additionally, its affordable pricing makes it a cost-effective choice for budget-conscious gamers seeking an optimal VPN solution.

PureVPN for gaming
PureVPN is an excellent choice for gamers seeking to enhance their online gaming experience. The service's fast and reliable speeds ensure smooth gameplay and reduced lag. Additionally, its extensive network of servers spanning numerous countries enables gamers to bypass geo-restrictions and access global gaming content.
Despite its budget-friendly price, PureVPN doesn't compromise on features. It boasts a sizable server network, supporting multiple security protocols and encryption standards to guarantee a secure and private browsing experience.
PureVPN adheres to a strict no-logs policy, ensuring that your online activities remain confidential and are neither recorded nor monitored. Furthermore, the service provides additional security features like a kill switch, DNS leak protection, and split tunneling, enhancing the overall security of your internet connection.
In terms of performance, PureVPN consistently delivers reliable and rapid speeds, facilitating seamless streaming, gaming, and browsing activities. Moreover, it offers unlimited bandwidth, eliminating any constraints on your data usage.
PureVPN's compatibility extends to a wide array of devices and platforms, including Windows, macOS, iOS, Android, and more, making it accessible to users across various devices. The user-friendly interface and intuitive setup process ensure a hassle-free experience, whether you're a VPN novice or a seasoned user.
For gamers seeking an affordable yet robust VPN solution to optimize their gaming sessions, PureVPN stands out as a highly effective choice. Its combination of fast speeds, extensive server network, and security features make it an invaluable tool for enhancing the gaming experience.

ExpressVPN for gaming
ExpressVPN stands out as a premier VPN provider, renowned for its exceptional security measures, rapid speeds, and expansive server infrastructure. For gamers seeking an optimized experience, ExpressVPN offers several key advantages.
One of the standout features of ExpressVPN is its steadfast commitment to user privacy and security. The service employs AES-256 encryption, recognized as military-grade, ensuring the safeguarding of your online activities and personal data from potential threats. Additionally, ExpressVPN supports a range of secure protocols, including OpenVPN and IKEv2/IPSec, guaranteeing a robust and dependable connection.
With a vast network of servers spread across numerous countries, ExpressVPN empowers users to effortlessly bypass geo-restrictions and gain access to content from around the world. This extensive server network also translates to fast and stable speeds, making it an excellent choice for bandwidth-intensive activities like streaming, gaming, and torrenting.
ExpressVPN offers several cost-saving options, catering to budget-conscious users. Opting for longer-term plans, such as the annual subscription, can lead to substantial savings. Additionally, the service periodically runs promotions and discounts, providing an opportunity to acquire the VPN at an even more budget-friendly price.
In summary, ExpressVPN not only excels in providing top-tier security and fast speeds but also boasts an extensive server network, making it an optimal choice for gamers seeking to elevate their gaming experience. Its commitment to user privacy and various cost-saving options further solidify ExpressVPN as a leading choice in the VPN landscape.

---
Related articles:
Discover the outstanding yet cost-effective VPN services of 2023, offering remarkable performance at wallet-friendly rates. These VPN providers stand out in providing rapid speeds, advanced leak protection, strong privacy features, ad-blocking capabilities, and reliable connections, all at a fraction of the monthly cost. Experience top-tier VPN performance without breaking the bank.
Explore the features of leading VPNs equipped with browser extensions, encompassing crucial security elements, competitive pricing, robust privacy safeguards, high-speed VPN connections tailored for Forex trading, and added capabilities for torrenting, streaming, and gaming. These VPN services offer a host of advantages, such as access to extensive global server networks, customizable configurations, and the capacity to circumvent geographical limitations, guaranteeing a secure and unrestricted online experience.
Looking for the best VPN deals in 2023? TopForex.trade offers an extensive guide highlighting cutting-edge solutions for online security, bypassing restricted sources, safeguarding files, streaming, and more. Discover the most reliable VPN providers, compare their features, extra benefits, and pricing, and find the perfect fit for your needs. With our meticulously chosen top recommendations for the finest VPN providers of 2023, ensure your online privacy and enjoy secure browsing.
---
The best VPNs for gaming - FAQ
A VPN, or Virtual Private Network, creates a secure and private connection between your device and the internet. It's crucial for gaming because it can optimize your connection, bypass regional restrictions, and enhance security, all of which are essential for a seamless gaming experience. Read the article to choose the best VPN for gaming.
Consider factors like fast tunneling protocols (e.g., WireGuard), server infrastructure, DDoS protection, device compatibility, and additional features like SmartDNS, proxy servers, and port forwarding. It's also important to prioritize VPNs with large server networks and optimized speeds. In the article, we've reviewed the best VPN providers for gaming.
NordVPN, known for its WireGuard-based protocol NordLynx, has demonstrated outstanding speed performance in tests. ExpressVPN is also known for its impressive speeds and reliable connections, making it a solid choice for gamers. Check the article to learn more about the best VPNs for gaming.
Many of the recommended VPNs in our list are compatible with gaming consoles. They either have dedicated apps for consoles or can be configured on your router to protect all devices connected to your network, including gaming consoles. Check the article and choose the best VPN for gaming.
All the VPNs listed in our article - NordVPN, SurfsharkVPN, ProtonVPN, AtlasVPN, PureVPN, and ExpressVPN - have robust security measures in place, including encryption protocols, ensuring your online gaming activities are safe and secure. Click our special buttons to get the best VPN deal.