What are Binary Options?
A Binary option is a sort of derivative in which a trader stakes a specified amount on the price movement of an underlying asset in the near future. The dictionary definition of 'binary' says that where a moment involves two or is composed of two, it can be stated as true/false, or yes/no meaning that there are two outcomes. Similarly, in Binary options, a trader must bet on one of two certain outcomes, whether an underlying asset price will rise or fall in the near future, for which a trader would earn a specified sum if the bet works in his favor.
A trader's bet works in Binary options if an option expires 'in the money,' which means that the price of an underlying asset on any given future day closes higher than the 'strike price' of an option on that same underlying asset on that same date. If an option is 'out of money,' that is, the strike price is greater than the price of the underlying asset on the expiry date (day of consideration), the trader loses money.
Binary options are also known as all-or-nothing options, one-touch options, fixed-return options, or bet options. The relatively less complex operating mechanism (at least compared to the alternatives) makes them a popular choice among new traders. 
How Binary options work
The fundamental base of Binary options is a mandatory cash-only settlement on the date of options expiry, operating along the same lines as the European-style options. They have a fixed payout for a trader and a time limit based on the difference between the buy and exercise dates of an option. An option automatically exercises or expires on the specified day, and it cannot be carried out on the following expiry date, and its holder is unable to buy or sell the underlying security. Binary options' traders simply wager on whether the price of a security will rise or fall in the future by purchasing or selling a certain type of option, either call or put. If the trader detects a bullish trend, he should use a binary call option; if the trend is negative, he should use a binary put option.
Binary options are often available in two forms:
Binary options that are either cash or nothing, where the transaction is done on a fixed amount, i.e. if an option expires 'in the money,' the option holder will receive the predetermined cash amount on which the deal was entered, if it expires 'out of the money,' the option holder will receive zero cash.
Or asset or nothing binary options, where the trade is done asset value, i.e. if an option expires 'in the money,' the option holder will receive an amount equal to the market value of the underlying on which the trade was entered, if it expires 'out of the money,' the option holder will receive zero value.
A Binary options contract is made up of three major components:
The market of underlying assets;

The price of the strike – the critical price level – is crucial for the Binary options decision-making process; in order to conduct a transaction, the trader must determine whether he/she believes the underlying market will be above or below the strike;

The date and time of expiration: there are Binary options contracts with durations ranging from five minutes to one week; 
What assets can be traded with Binary options
Diving into world binary options, you'll be pleased to know that there are multiple sorts of assets to trade, diversifying your trading portfolio.
Forex trading with Binary options
Currency pairs are one of the most frequently used assets in Binary options trading. The foundation of the Forex market is the comparison of two currencies directly to one another. Trading this type of asset entails forecasting whether one currency will be stronger than another in the near future. FX binary trading is a wonderful place to start for beginner Binary options traders as most people find currencies simple to understand. Furthermore, because the currency markets are continually changing, the nature of Binary options with their quick turnover can enable better returns.
Stocks trading with Binary options
While many traders have gained expertise in trading stocks, Binary stock options are likely to be a novel and interesting experience. One of the most exciting aspects of Binary stock options is the vast number of them that may be traded. As with traditional stock trading, aspiring traders may benefit by being acquainted with a single category of Binary stock options (for example, IT companies), and then broadening their scope as they gain experience.
Commodities trading with Binary options
Commodities have long been a low-risk, dependable trading and investment option, and they might be a fantastic place to start if you are new to Binary options trading. Because of their lower volatility, gold, silver, and oil are popular Binary trade options. Adding commodities to your range of Binary options, similar to constructing a portfolio of equities, tends to diversify your overall risk and create a buffer against significant loss.
Indices trading with Binary options
Indices, like commodities, provide for greater risk diversification by spreading your holdings across multiple assets rather than a single one. In this sense, if a single stock performs poorly, other stocks in the index are likely to perform averagely or excellently to compensate for the loss. Depending on how much diversification you want, you can choose indices like the Dow Jones, which takes an average of the 30 largest firms in the United States, or an index like the S&P 500, which includes 500 different US corporations. In Binary options trading, investors who are more experienced and have a better understanding of market circumstances typically select indices.
Futures Indices are a subset of these indices that anticipate long-term market conditions rather than immediate or short-term market situations. This is usually 3 months ahead of current conditions.
Types of Binary options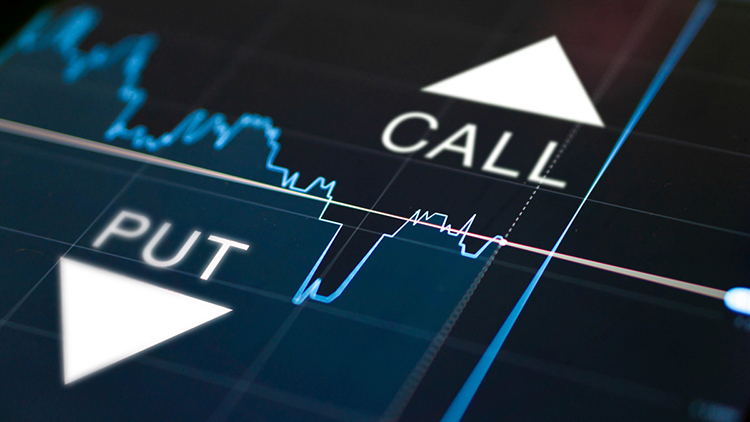 When Binary options initially became popular a while ago, there was just one kind of instrument available: high/low, up/down, or call/put (all meaning the same thing). However, with the surge in public interest in Binary options, a variety of additional sorts of Binary deals have become available on trading websites. Here are the top-5 the most popular types of Binary options:
High/Low Binary options
It is the most basic sort of Binary options deal, based on looking at an item to answer the following question "will your asset be trading at a greater or lower price than the present price at expiry time?". If you believe the answer is "greater", simply put "high" (or "up" or "call"). If you believe the answer is "lower," select "low" (or "down" or "put").
The expiry time might vary greatly, but for High/Low deals, it will normally be between five and fifteen minutes to many hours later on the same day. The majority of brokers used to only offer intra-day trading, but that is changing with the addition of Long Term trading.
You win your trade if your claim is true and the asset is trading at the level you specified when the clock runs out.
One-Touch Binary options
"Will my asset reach a certain trigger point before the expiration date?" is your main question when trading One-Touch kind of Binary options.
The trigger point could be set anywhere on the chart: the greater the distance between the trigger point and the current price level, the greater your potential payoff. Your trade is successful if you predict that the asset will reach the trigger point at any moment during the expiry term.
One of the most intriguing aspects of One-Touch transactions is that the payouts for these types of deals are often substantially larger since they carry a higher level of risk. However, although the average payoff for High/Low trades may be close to 85%, some brokers may provide payouts of up to 300% for One-Touch trades.
Boundary/Range Binary options
Trading in a channel is what Boundary trades, also known as Range trades, entail. The concept of a channel of the price range is a part of Technical analysis that you will master while learning how to trade. Support and resistance determine the upper and lower bounds. Price will test these limitations and, for the most part, stay within them; nonetheless, it will eventually breach these limits and enter a new range.
You're essentially performing a Double No Touch transaction when you make a Boundary deal. You are indicating that the price will remain inside a specified range defined by two trigger points. You win if the price maintains within the specified range throughout the trade. You lose if it goes outside that range (touches either trigger point) during the expiry period.
What's amazing about boundary trading is that it allows you to profit even in flat markets with generally consistent prices. Because you can only profit from price swings in most trading situations, this is a one-of-a-kind opportunity in the Binary options world that you will not find elsewhere.
60 Seconds/Short term Binary options
Recently, 60-second deals are becoming as popular as High/Low and One Touch transactions, thus almost every Binary options broker now provides them. This kind of Binary options functions precisely like the typical High/Low ones, except that the expiry time is always one minute.
Ladder Binary options
Ladder options are another relatively new kind, being one of the most sophisticated deals available on Binary options market. They have an "interval" arrangement with a variety of strike prices. Ladder trading gives you a chance to earn from deals that are expected to encounter considerable support and resistance. Along the way, there are also numerous different expiry prices, and price should ideally travel through the "ladder" of strike prices and expiry durations at the rate you specify.
A Ladder trade is not that dissimilar to a High/Low or One Touch. You are still essentially looking at an asset and predicting which way it will go and when it will move, breaking down the trade to allow partial wins and losses.
Binary options trading benefits

In trading Binary options contracts, there will always be benefits and things to keep in mind, just like any other financial instrument.
The following are some of the major perks of trading with Binary options contracts:
Profitability is possible regardless of market direction. Depending on your market projections, you can buy or sell and get returns if your expectations were right;
Fixed monetary risks. You are aware of all possible outcomes before trading (there are only two of them), allowing you to efficiently control your personal risk and the number of funds you are ready to stake on the deal;
Simple yes/no questions. If you are new to trading, Binary options contracts can be an excellent way to get started. If you are a more experienced trader, they can also form an important part of your trading strategy;
The ability to exit a trade early. You can place another transaction if you want to stop a trade early to keep your profit or limit your losses;
Here are some crucial points to consider before trading with Binary options contracts to protect yourself:
Self-discipline is required. As with any financial instrument, you must exercise discipline by learning more about ways to manage your trading risks;
Put efforts into analyzing markets. If you want to succeed, you need to gain market comprehension and create a clear trading strategy.
Top Forex brokers for Binary options trading
Binary options are one of the simplest financial trading instruments available to both newbies and seasoned traders. Its trading mechanism has only one goal: to predict whether an asset's price will rise or fall. It takes less time to master them, and trading requires a device as simple as a cell phone. As a result, it is not unexpected that Binary options are a popular kind of trading all over the world.
You can trade Binary Options over hundreds of financial assets including Forex, indices, commodities, stocks, Cryptocurrencies, and others all from one account. In fact, Binary options trading with brokers who follow the guidelines of some of the most respected financial authorities is as safe and secure as trading of other financial instruments. 
ExpertOption Binary options trading
ExpertOption is a broker that provides appealing conditions for Binary options trading on a very simple and easy-to-use platform. Depending on the deposit amount, the trading platform website offers numerous account options. There are six in total: Micro, Basic, Silver, Gold, Platinum, and Exclusive. Each account has its own set of terms and conditions.
One of ExpertOption's numerous benefits is the provision of a demo account without registration, which allows you to study the platform before trading on a real account.
The ExpertOption website is available in 15 different languages. Trading and assistance are available 24 hours a day, seven days a week. Furthermore, it includes the broker's original Social trading feature, which allows you to view the transactions of other traders on the platform.
ExpertOption works with over 20 different payment systems. Neteller, UnionPay, Skrill, WebMoney, QiwiWallet, PerfectMoney, FasaPay, and other payment methods are accessible, as are bank and debit/credit card transfers.
Pro tip: Top up your account during the first hour of registration to receive a 100% bonus on your deposit.

IQ Option Binary options trading
IQ Option is the world's most popular binary broker, providing its clients with some of the best trading solutions available. The company holds FFMS and CySEC licenses, allowing it to perform brokerage activities globally.
The minimum deposit to access Binary options with IQ Option is a mere $10. The time can be selected from one minute to one month, and with a precise forecast, the potential return can be as high as 95%. Furthermore, IQ Option does not charge a commission for this service. Besides Binary options, the broker provides over 400 trading instruments, including 30+ varieties of cryptocurrency with leverage up to 1:1000.
IQ Option provides amazing customer service and 24-hour worldwide support in different languages, ensuring comfortable communication with all of their customers.

Binary options trading - FAQ
Regulations for Binary options trading differ by country just like for other financial instruments. For example, in the US - one of the strictest-regulated countries in the matter of online trading - Binary options trading is completely legal, regulated, has low capital requirements, and is available to retail traders. All you need is a reliable broker and a basic market understanding. Both of these needs are covered in our article, so make sure to check it out before you start trading.
Binary options trading could be risky, but if you approach the matter responsibly, there are some means that can help to significantly lower risks. In our article, we talk about them in detail, but the major ones are: choosing a trusted regulated broker, doing your market study, and picking the kind of Binary options that suits your trading style the most.
As it said in our article, Binary options traders can profit by correct forecasting whether a market will be over a certain price at a certain time. In its essence, you either gain a predetermined profit or lose the money you paid to open the trade when it expires, each contract showing you the most you can win and the most you can lose.
With some of the most reliable Binary options brokers mentioned in the article, you can start trading with a mere $10. Moreover, even before that, you can try out trading in real market conditions with provided demo account. These brokers also offer a bonus on initial deposits up to 100% if you top up your trading balance within an hour after registration.