Exness in Southern Asia: Forex trading in India and Pakistan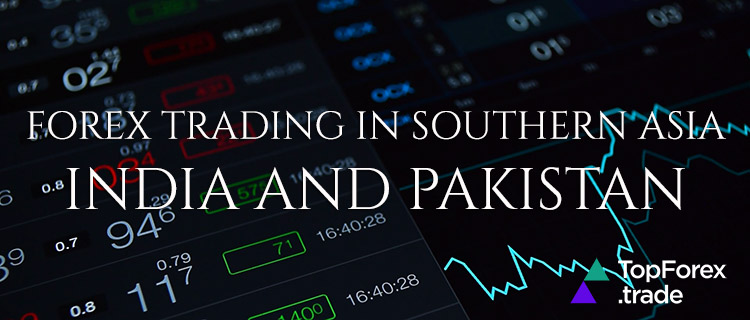 Exness, one of the leaders in online retail Forex and CFD brokerage services, is a popular company in South Asia in particular in India and Pakistan. The broker provides its clients with access to such assets and instruments as currency pairs, precious metals, energies, stocks, and indices for trading on the MetaTrader 4, MetaTrader 5, MetaTrader WebTerminal, or Exness Terminal of its own design. The broker also has a mobile app for iOS and Android. In addition, Exness is one of the few companies that offer a VPS server.
Both beginners in trading and experienced market participants will be able to find the best account type on the company's website, which includes both standard retail and professional ones, as well as a demo to improve their skills and develop new strategies without losing real money. What is more important, taking into account the specifics of the religions of Muslim countries, the company provides swap-free trading accounts that comply with Sharia standards.
Exness currently holds eight regulatory licenses from the UK, Cyprus, South Africa, Kenya, Mauritius, British Virgin Islands, Curaçao and Sint Maarten, and Seychelles, enabling the company to provide trading services in South Asia.
As the company is constantly expanding into new markets, Exness' website and tech support are available in 16 languages including Hindi for Indian customers and Urdu for Pakistani users.
Since Forex trading is quite popular in South Asia, which is only worth the leading indexes of the technology sector of India and the benchmark index of the Pakistan Stock Exchange, which recovered well after the coronavirus, in this article we will talk about the trading instruments and opportunities offered by Exness in the region.

Max. leverage
1:Unlimited
Deposit methods
Bitcoin, Perfect Money, Credit/Debit Cards, Neteller, Wire, Skrill
Max. leverage
1:Unlimited
Deposit methods
Bitcoin, Perfect Money, Credit/Debit Cards, Neteller, Wire, Skrill
Forex market and trading with Exness in India
India's booming economy with its resource base and liquid currency is attracting more and more people to Forex trading. Dealing with various assets in the Forex market is a private choice among those who are looking for additional income.
In terms of Forex regulation, the Securities and Exchange Board of India, SEBI, is India's financial regulator that protects its citizens by encouraging them to trade only with regulated brokers to minimize the risk of trading losses.
One of the internationally regulated and fairly popular brokers in India is Exness. The company is a licensed broker and is regulated by reputable organizations in many countries around the world such as FCA in the UK, CySEC in Cyprus, FSA in Seychelles, FSC in the British Virgin Islands, and FSCA in South Africa. Besides, Exness is also legal in India.
In order to register with Exness you will need identity and address documents issued by the Government of India. After verification, you will have access to your account and trading instruments on the company's platform.
If you have any difficulties accessing the Exness site, you can always use a reliable VPN for Forex trading. VPN will not only allow you to access international platforms but will also protect your Internet connection with impenetrable encryption and military protocols.
ProtonVPN is an excellent VPN provider with a user-friendly interface and many additional features that uses AES 256 encryption, which is one of the best in this area and is used by armies around the world. In addition, perfect forward secrecy and the Diffie-Hellman protocol allow the secure generation of session keys.
Click the button below to get the best VPN deal for Forex trading:

Exness deposits and withdrawals in India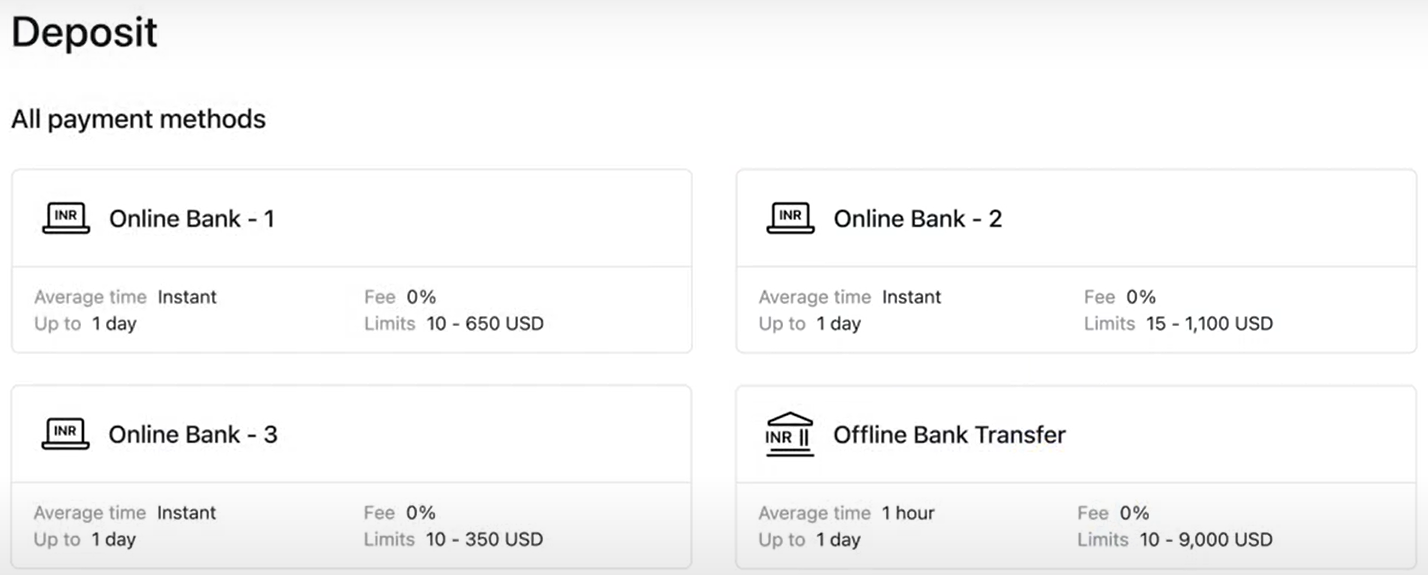 There are several deposit and withdrawal methods available for Indian traders. Indian clients can fund their accounts with online bank transfers without processing fees when making a deposit. Another convenient way is offline banking in India, which is also free of processing fees and easy to use.
In addition, local residents can use the PhonePe payment app, which allows users to make quick digital transactions.
Another way to fund your Exness merchant accounts from India is with QPI QR payments and UPI QR 2, a QR code-based payment method. To do this, you will need to open the UPI/PayTM/G-pay/PhonePe application on your phone and scan the QR code provided in the payments section, and payment instructions will appear on the screen.
Forex market and regulations in Pakistan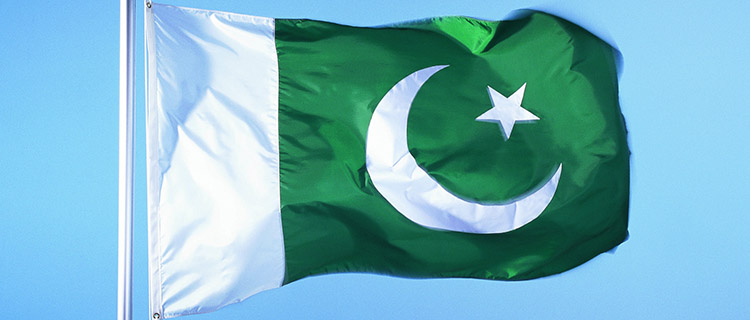 Pakistan is one of a group of 11 identified by Goldman Sachs analyst Jim O'Neill as a list of countries with the potential to become the largest economies in the world. Rapid growth, in turn, stimulates all areas of business and industry, including Forex.
Forex trading in Pakistan is legal and available to locals. The Securities and Exchange Commission of Pakistan (SECP) regulates this sector and gives some recommendations to reduce the level of financial fraud and money laundering. 
The main stock exchange in Pakistan is the Pakistan Stock Exchange (PSX) with trading floors in Karachi, Islamabad, and Lahore. The key index that serves as a benchmark for comparing prices on the Pakistan Stock Exchange for a certain period is the KSE-100 Index. It includes one of the largest companies from each of the 34 sectors of the Karachi Exchange in terms of market capitalization. In addition, the index includes another 66 largest companies, excluding the sector.
The national currency of the country is the Pakistan Rupee (PKR), and the most traded currency pairs include the euro, pound, yuan, Canadian dollar, and yen. In addition, derivative financial instruments such as CFDs for trading commodities and Crypto are available to local traders with internationally regulated broker Exness.
Exness popular instruments in Pakistan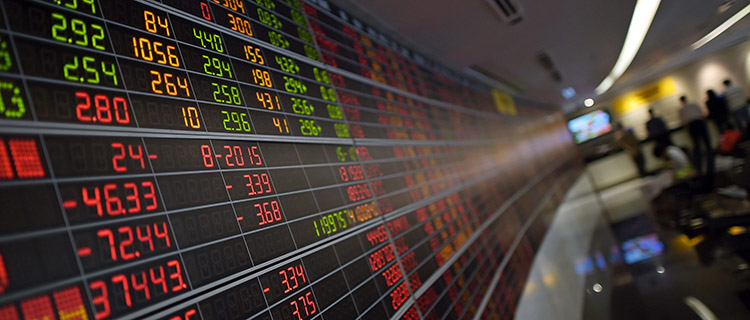 Exness offers its clients all the popular Forex instruments to trade on some of the best market conditions including currency pairs, securities, and commodities. Here are just a few of the popular trading assets that are available to Pakistani traders.
Trading currency pairs with Exness in Pakistan
Exness offers over 107 currency pairs to enable Pakistani clients to benefit from the world's largest markets. Traders can choose from many of the major popular Forex pairs on the Exness site, which include combinations of the US dollar and other popular currencies (GBP, JPY, CHF, CAD, EUR, NZD, AUD). These currency pairs are the most liquid and widely traded pairs in the world.
Minor currency pairs do not contain the US dollar but include equally common currencies like the euro, yuan, yen, and many others. For sophisticated traders, the company also offers exotic combinations such as the Australian dollar vs Danish krone or Swiss franc vs Danish krone. The choice of currency pairs is quite large, so each trader will be able to find the most suitable and liquid option for himself.
Exness commodity trading in Pakistan
Commodity CFD trading with Exness allows clients from Pakistan to join the international oil, gas, and metals markets. CFDs give an opportunity not to receive and deliver goods physically, but to predict in which direction prices will go, thereby benefiting.
Exness offers CFDs on gold, silver, and platinum, as well as trading crude oil and natural gas against the US dollar with remarkably low spreads and fast and reliable execution.
Exness stock and indices trading in Pakistan
In addition to currency pairs and commodities, there are many stocks and indices on the Exness website. Securities are represented by world-famous companies such as Amazon, Tesla, and Apple, as well as regional manufacturers, fintech companies, and financial organizations. Traders can also choose from the world's most popular indices, including the FTSE 100, S&P 500, the Dow Jones Industrial Average, and many more.
Exness deposits and withdrawals in Pakistan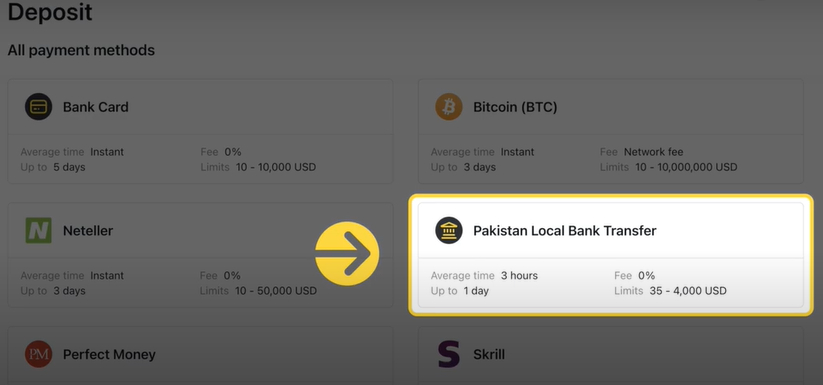 Pakistani clients can deposit and withdraw their Exness funds using a local bank transfer. Deposits do not include commission, and withdrawals are also free. In addition, traders can use offline bank transfer solutions in Pakistan also without any fees.
Exness platforms and accounts in Pakistan and India
Exness offers both the standard and most popular Forex platforms MetaTrader 4, MetaTrader 5, and WebTerminal, as well as its own web-based Exness Terminal. Terminals are adapted for Windows, Mac, Linux, as well as mobile devices. The Exness application is intuitive and contains the necessary charts and timeframes, and if you have any questions, you can contact the company's support service 24/7. You can learn more about Exness terminals in our article Exness trading platforms review.
Among the Exness accounts, clients are free to choose standard retail and professional ones, which makes the broker suitable for both new and experienced traders. What's more, it only takes $10 as a minimum deposit to open an account and access unlimited leverage.
For the convenience of new clients, the broker offers a demo account. It becomes available immediately after registration on the Exness website and allows you to get acquainted with the capabilities of the broker, and ascertain the fast speed of order execution and the functioning of the terminals.
Exness languages and support in India and Pakistan

Exness is an international company working with traders all over the world. The company's website supports multiple languages including Hindi and Urdu for its clients in India and Pakistan. When you go to the broker's website, the system automatically determines the trader's country of residence and translates it into the local language.
Support is also available in Hindi and Urdu from Monday 02:00 to Saturday 02:00 local time. If problems arise, traders can contact support via email, chat, or phone, or find detailed information about Exness trading terminals, deposits, withdrawals, etc. in the help section on the site.
Exness Social trading in India and Pakistan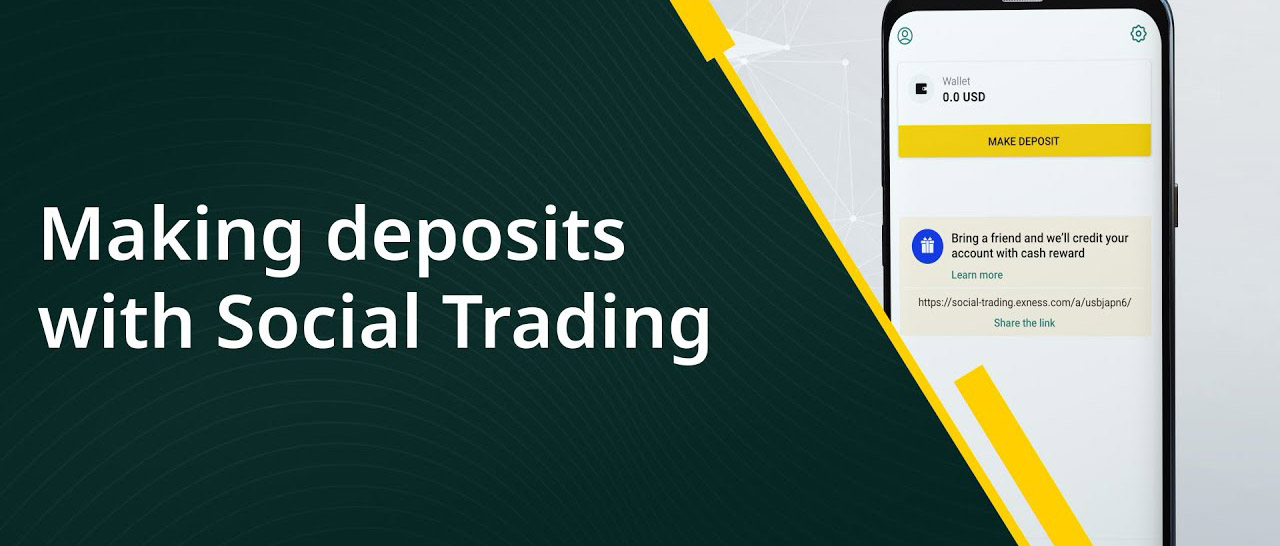 Among the various useful features on the Exness platform, you can also find the Social Trading section. Social trading is a type of trading where you interact with other traders and learn from them.
The main idea of Social trading is the opportunity to copy each other' deals. It also allows you to share updates on your trades, explain your decisions or ask others about their decisions, and duplicate trades or entire portfolios.
For maximum convenience, Exness has provided three options for copying trades:
Copying without open trades is when a trader can choose an investment strategy for which trading is not yet open.

Copy with real open trades when a trader decides to invest in a strategy that currently has multiple open trades.

Subsequent copying, when the strategy provider opens new trades, they will be immediately copied to the investor's account at the same opening price as the strategy provider.
Due to the various copy functions, traders can quickly capture market sentiment, seize the opportunity to enter a trade and save time on analyzing current trends.
Exness VPS for Forex trading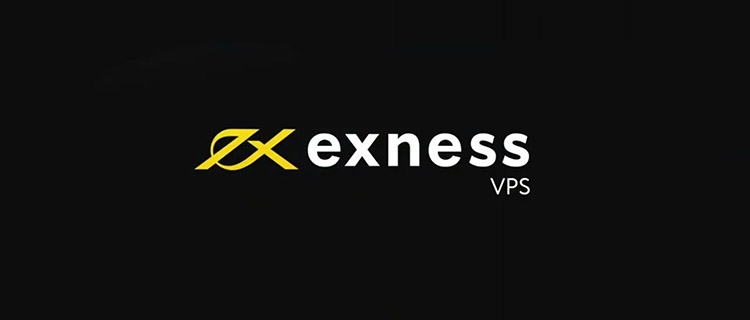 Exness also offers free VPS to all traders (with a deposit of at least $500). The virtual server can work around the clock, which allows you to continuously trade using robots (experts and advisers). Clients can also install any software on a dedicated virtual private server with access to their own operating system and run multiple strategies at the same time. Traders just need to go to the virtual server, and perform the necessary actions – the virtual server will continue to work if you do not turn it off yourself. 
If you meet the conditions of the minimum deposit, free margin above 100 USD, and trading activity for the last 14 days, in order to get Exness VPS, you only need to apply by sending a support request or contacting via chat.
Forex trading in India and Pakistan
International broker Exness offers favorable conditions for trading in South Asia, and in particular in India and Pakistan. The broker has a variety of instruments and assets including currency pairs, securities, commodities, and derivatives for trading on MT4, MT5 terminals, the MetaTrader web version, as well as its own terminal adapted for mobile devices.
The company adapts trading for newcomers to the market by providing free demo accounts, as well as the possibility of Copy trading of professionals. In addition, in order not to worry about interruptions with the Internet, Exness provides a free VPS service.
The broker is regulated and licensed by such reputable organizations as FCA, CySEC, FSCA, FSC, FSA, and FSC. Try trading with Exness in South Asia by clicking on our special button.

---
Related articles:
Learn how you can invest in the successful trading strategies of users from all over the world with Exness Social trading. Choose a strategy, fund your account, and profit on every trade that goes well.
Check out the review of Exness trading platforms from TopForex.trade market experts. Everything you need to know about the broker's original platform, Web, MT4 and MT5 terminals, and mobile app: technical requirements, charts, signals, and extra features for Fundamental and Technical analysis.
Expert Forex trading analysis with Exness in the UAE: popular market instruments including currency pairs, commodities, securities, Crypto and CFDs, convenient terminals, professional and standard accounts, local language and technical support, and Social Trading features with a free demo account and VPS service.
---
Exness in India and Pakistan - FAQ
Forex trading is legal in Pakistan. Local clients can trade various instruments with regulated brokers such as Exness. Read the article and start trading with Exness in Pakistan tapping our special buttons.
Exness is a trusted and regulated broker that holds reputable licenses such as FCA, CySEC, FSCA, FSC, FSA, and more. Read the article and start trading with Exness in India and Pakistan by clicking on the buttons.
Exness Social Trading is available to Indian and Pakistani traders. On the company's website, you can find a service for copying trades and joining the community as an investor or strategy provider. Check out the article and learn more about trading with Exness in South Asia.
Pakistani clients can fund their accounts with online and offline bank transfers. Deposits are also available to Indian customers using the PhonePe app and a QR code-based payment method. Click on our special buttons and try trading with Exness using Copy trading and free VPS service.
Exness has adapted all of its terminals for mobile devices. The Exness mobile app is available for both iOS and Android. In the article, we have taken a detailed look at the trading opportunities of Exness and listed the popular trading instruments in India and Pakistan.