Online trading of physical stocks with HF Markets

HF Markets is a primary-league online trading platform that has been providing services to traders and investors all around the world for more than a decade. 
HF Markets offers a wide range of financial instruments including currency pairs, indices, energies, metals, stocks, and their CFDs. Traders can choose a trading account with the conditions they need. The broker offers both classic trading accounts, as well as accounts with premium trading conditions for demanding traders.
The broker provides a demo account with a virtual balance of $100000 to get acquainted with the chosen platform and practice trading strategies. In order to get a demo account, you need to register by entering your basic personal information.
In general, millions of traders put their trust in HF Markets, as it is regulated by three of the world's most prestigious financial regulators: the Cyprus Securities and Exchange Commission (CySEC), the Financial Conduct Authority (FCA), and the Dubai Financial Services Authority (DFSA).
Because of strict compliance with regulatory standards, HF Markets provides leverage of up to 1:30, depending on the instrument. The broker has more than a thousand different assets to choose from and offers the best terms on gold and silver.
HF Markets physical stocks trading

As HF Markets unlocked the new market, now you can trade and invest in the world's most successful companies, view live stock prices from the world's largest stock exchanges, and have your dividends sent straight into your account.
The value of a stock is based on a number of factors, including the company's revenues, earnings, and growth prospects, as well as macroeconomic factors like GDP growth, interest rate policies, and market sentiment.
Having a portfolio that is well-rounded and diverse includes stocks from a variety of companies. To top it all off, it safeguards your money from losses in volatile markets and amplifies the return on your investments. If it better suits your budget, with HF Markets, you can also buy fractional shares, investing as little as you like in the stocks of your preferred companies. 
Real-time stock trading is available with HF Markets via the MT5 trading platform, an advanced terminal popular among traders worldwide.  
Important aspects of physical stock trading with HF Markets: 
Minimum investment – $5 with no commission;

Around 2000 companies to pick from;

Fractional shares are available;

Full ownership of the stocks and their fractions;

Payment of dividends; 

No leverage is provided;

MT5 trading platform; 

No swap charges; 

USD & EUR as account currencies; 

Available for trading on the market open hours; 
Advantages of trading real stocks with HF Markets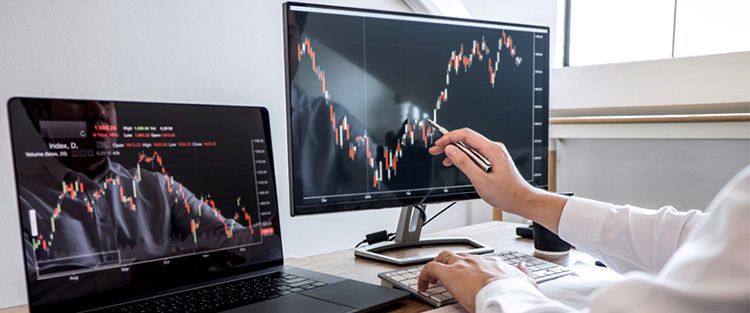 Over the past decade, HF Markets has established itself as a leading multi-asset broker, accumulating more than 55 prestigious industry awards along the way. The company provides traders and long-term investors with exceptional customer service and competitive trading conditions, including: 
Low spreads;

Especially favorable conditions for

online gold trading;

No hidden fees;

Free demo account with the real market environment;

Convenient trading hours; 

Social trading

with the original HFCopy feature;

Provided

VPS Hosting

;

Set of powerful risk management tools;

Trading on

MT4 and MT5 platforms

and apps for Android and iOS. 
HF Markets physical stocks trading with VPS

Since its inception, HF Markets has strived to improve its clients' trading experiences through ongoing innovation, service excellence, and product development. In keeping with the goal, the broker partners with one of the industry's top providers to offer traders premium VPS hosting.
VPS stands for "Virtual Private Server," which is a type of remote service that works like a personal computer but whose settings can be changed to meet the needs of each customer. Virtual private servers are small parts of larger servers that run their own operating system and have their own server resources.
As a result, the likelihood of system downtime due to things like power outages, Internet outages, physical challenges, computer shutdowns, and so on, is greatly reduced.
If you're a trader looking for reliability and adaptability, using a VPS is the way to go, as it provides superior technical conditions that make the market more secure. Traders can use a virtual computer to run automated algorithmic strategies, like Expert Advisors, 24 hours a day, 7 days a week.
Beeks Financial Cloud, a VPS service provider in partnership with HF Markets, maintains a presence in nine data centers across the globe. This allows for ultra-fast response times and supplies traders with dependable, low-latency VPS and other infrastructure services so that they may use their trading platform with ease.
If certain deposit and trading requirements are met, HF Markets VPS plans can be provided for free. It applies to accounts with a minimum deposit of $5000. 
Monthly subscriptions are also available, with prices starting as low as $30 USD depending on the plan you choose.
How to open a live account with HF Markets

Open a live trading account and start trading in less than 3 minutes:
Step 1: Sign up
Register with HF Markets by following the link below.
Step 2: Fund your account in a fast, simple, and secure way
The broker guarantees the security of deposits and supports Visa, Mastercard, Maestro, wire transfers, Skrill, Neteller, and iDeal payment systems. 
Step 3: Start trading
That's it! You can access all asset classes and start trading. Choose from more than 3500 instruments, including even a fraction of real stock. 

---
Related articles:
A global leader in online trading, HF Markets provides its customers with cutting-edge trading tools. What are these tools, and how may they improve your trading performance? In the article, TopForex.trade experts talk about HF Markets MT4 and MT5 Indicator Package, Correlation Matrix and Correlation Trader, Alarm manager, Sentiment trader, and other features. Also, follow the link for the guide on how how to get access to over 3500 instruments available for deals, get free VPS hosting, and the opportunity to earn a passive income with HFcopy.
Trading Gold with HF Markets (formerly known as HotForex): benefits of the commodity trading and gold price movement analysis. Advantages of trading with HF Markets: flexible leverage, no hidden fees, low spreads, and advanced risk-management tools. How to open an account and receive a forex bonus on your first deposit of up to $5000, cash rebates of up to $8000, and use Copy trading.
Application of Technical analysis for gold trading: graphical and indicator method, popular tools and indicators, as well as gold trading strategies. Top Forex and CFD brokers with Copy trading features, user-friendly trading platforms, demo accounts, and free VPS service.
Physical stocks trading with HF Markets - FAQ
With the intention to make trading available to everyone, HF Markets offers dealing with fractional shares as a portion of a whole share of a company. Fractional share investing makes it easier to purchase expensive stocks you otherwise wouldn't be able to afford. For more detailed trading conditions, please refer to the article above.
As we mentioned in the article above, if you trade or invest in real stocks through HF Markets, you will be paid dividends in proportion to the number of stocks you own.
According to the broker's commissions and fees policy, there is an extra 10 cents per share charge for any monthly excess above 1000 shares traded.
HF Markets doesn't provide leverage for trading real stocks. Yet, if you'd like to gain more market exposure, the broker offers a wide range of CFDs for Forex, commodities, bonds, and metals. You can access the full list by following the link in the article