PureVPN Max plan package review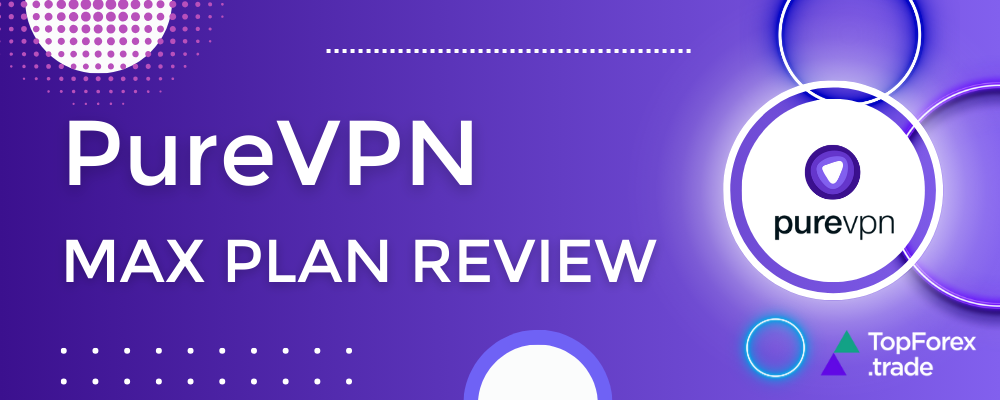 In an era where digital privacy and security have become paramount, a reliable and robust VPN (Virtual Private Network) is crucial for safeguarding your online presence. PureVPN has emerged as a notable player in this realm, particularly for its feature-rich Max Plan package. In this in-depth review, we will explore PureVPN's Max Plan comprehensively, assessing its features, performance, and whether it truly delivers on its promise of enhanced online security. Join us as we navigate the ins and outs of the PureVPN Max Plan package, helping you make an informed decision for your digital protection needs.

Streaming services unlock
-
Number of server countries
#
Streaming services unlock
-
Number of server countries
#
PureVPN Max plan security features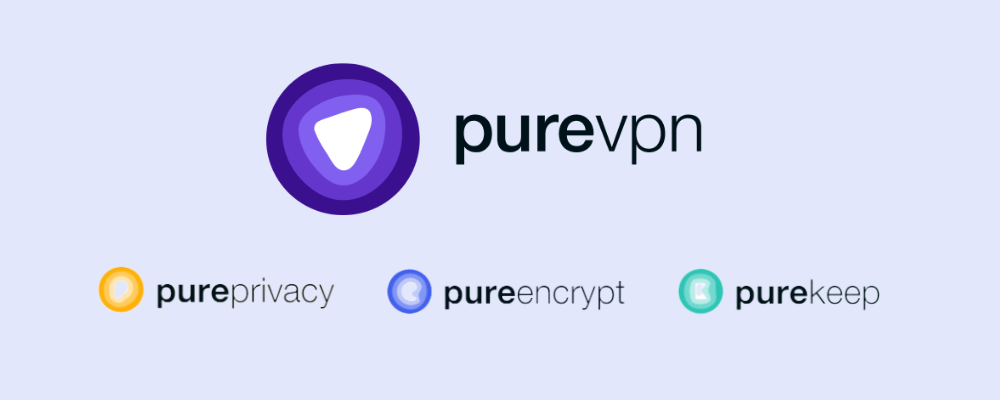 The PureVPN Max plan offers a comprehensive set of security features, including PureKeep, PureEncrypt, and PurePrivacy. Let's delve into each of these components to understand their functions better.
PureKeep
This feature provides a secure digital vault for storing your passwords, login credentials, and private documents. With PureKeep, you can:
Safely store your sensitive information.
Use it on up to 10 devices, allowing you to manage your data securely across various platforms.
Create multiple secure vaults for different purposes, such as work or personal use.
Enjoy convenient access to your stored passwords without the need to manually enter them.
Store an unlimited number of passwords.
Generate strong and hard-to-crack passwords.
Access your password vault on all your devices for added flexibility.
PureEncrypt
This feature ensures the secure sharing of your important files by employing top-tier encryption methods. PureEncrypt offers:
Strong encryption for your files, makes them virtually impenetrable.
The ability to share your files confidently, knowing they are well-protected.
Convenient cloud storage, allows you to access your files from anywhere you go.
Bank-grade security for your sensitive documents and data.
PurePrivacy
PurePrivacy is a Digital Privacy Manager designed to empower you to take control of your online privacy. It offers several essential functionalities:
Automated requests to data brokers for the removal of your personal data, with notifications upon successful removal.
Customizable analysis of your social media account settings, enabling you to enhance your security with a single tap.
Blocking of web trackers, safeguarding your browsing activity, personal information, browsing history, and device details.
Education on potential privacy, security, and data risks, accompanied by actionable steps to protect your digital well-being.
In addition to the features mentioned earlier, PureVPN typically offers a range of additional features and functionalities to enhance the VPN experience:
Kill switch: Ensures your internet connection is cut if the VPN connection drops.
AES encryption: Utilizes advanced encryption for data security.
Multiple protocols: Supports various VPN protocols for user flexibility.
DNS leak protection: Routes DNS requests through the VPN for added security.
Split tunneling: Allows selective app or website routing through the VPN.
Dedicated IP address: Offers dedicated IPs for specific needs.
Ad blocking: Blocks intrusive ads and provides malware protection.
Secure Wi-Fi: Protects data on public Wi-Fi networks.
Multi-device apps: Provides apps for a wide range of platforms.
High-speed servers: Maintains fast, reliable servers in multiple countries.
P2P support: Compatible with torrenting and P2P sharing.
Streaming services: Works with popular streaming platforms.
Multi-logins: Allows multiple simultaneous connections.
User-friendly interface: Designed for ease of use.
24/7 customer support: Offers round-the-clock assistance.
PureVPN Max plan price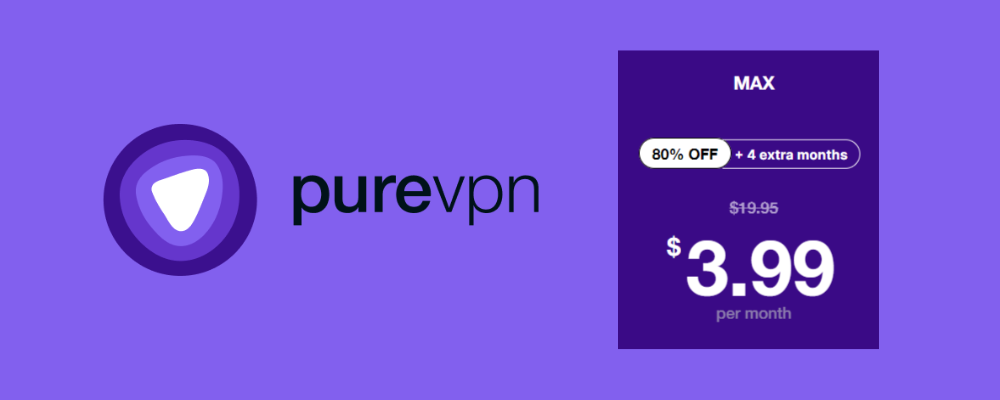 PureVPN's Max plan offers an incredible value with its 2-year subscription package. Here's what you get:
2-Year Plan (MAX):
Price: $3.99 per month
Savings: Enjoy a massive 80% discount compared to standard pricing.
Bonus: Get an additional 4 months of service absolutely free.
Assurance: Backed by a 31-day money-back guarantee.
When compared to the Standard and Plus plans, the Max plan stands out as the optimal choice, striking the perfect balance between price and the array of included features. With this offer, you not only secure substantial savings but also benefit from an extended service period, ensuring uninterrupted online protection and privacy.
Get your PureVPN Max plan
Discover the pinnacle of online security and privacy protection with the PureVPN Max plan. In today's digital landscape, where safeguarding your personal information and online activities is paramount, the Max plan empowers you with a comprehensive suite of cutting-edge features and robust encryption protocols. Whether you're at home, in the office, or on the go, this plan provides you with the tools you need to ensure your online presence remains shielded from prying eyes. Don't compromise on your online security—get your PureVPN Max plan today and experience peace of mind like never before.

---
Related articles:
Discover why PureVPN takes the lead as the top choice for enhancing online privacy and accessing worldwide content. With its impressive feature set, strong security protocols, extensive server network, and user-friendly interface, PureVPN firmly establishes itself as the premier virtual private network service in the industry.
---
PureVPN Max plan - FAQ
The PureVPN Max plan is a premium subscription package offered by PureVPN. It is designed to provide users with an enhanced level of online security, privacy, and a wide range of features beyond what is available in their standard plans. Read the article to learn about its features and get the PureVPN Max plan with a huge discount by clicking our special button.
The Max plan typically includes a variety of features such as high-speed servers in numerous locations, secure encryption protocols, unlimited bandwidth, split tunneling, a dedicated IP address, and access to streaming services in geo-restricted regions. Get the PureVPN Max plan with 80% off by clicking the special button.
The Max plan stands out due to its comprehensive set of features and additional benefits. It is often tailored for users who require advanced security and customization options, making it a premium choice compared to PureVPN's standard plans. Check the article to learn more about the PureVPN Max plan and get it with our special discount.
PureVPN typically offers a money-back guarantee with their plans, including the Max plan. The duration of the guarantee may vary, so it's advisable to review the terms and conditions on their website.
You can click our special button to get the Max plan with an 80% discount.