Best VPNs for mobile devices: vital characteristics for a secure and speedy connection on-the-go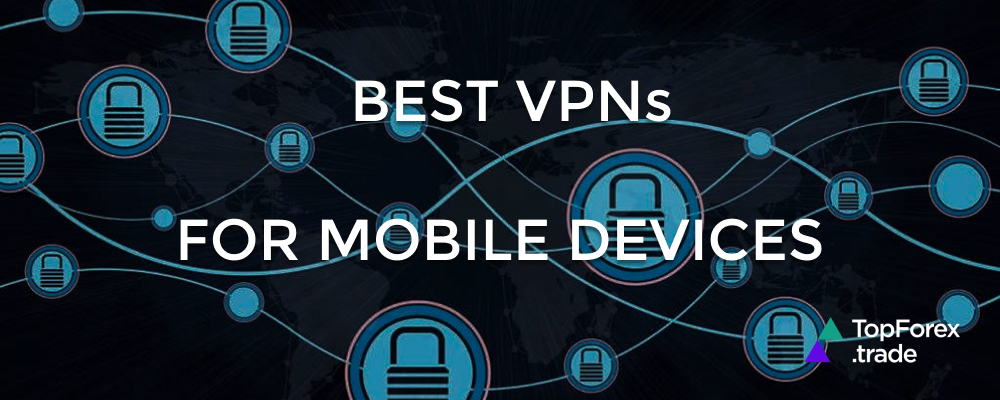 No matter where you are or whether you use iOS or Android, using a mobile device on the Internet can be risky. Your ISP may track your activity, advertisers may collect your data, and attackers may try to gain access to your personal data and passwords. This is why using a VPN on your phone is an important measure to keep you safe in the online world.
A mobile VPN protects your phone from insecure Wi-Fi networks, including public hotspots often used in cafes, airports, and other places. It also hides your IP address, which means your data remains invisible to ISPs, advertisers, and other observers.
In addition, using a VPN on a mobile device gives you the freedom to access content that may be blocked in your country or region. Some streaming services restrict access to their services in certain regions, but with a VPN, you can bypass this restriction and access your favorite series and movies.
Finally, it is worth noting that not all VPN services are equally reliable. Therefore, in order to protect your data as much as possible, you should use a carefully tested paid VPN. Such a service will provide you with reliable protection and help you avoid privacy issues in the online world. 
In our list of recommendations, you will find the best mobile VPNs to help keep your online privacy and security safe on your mobile device.
Key features of VPNs for mobile devices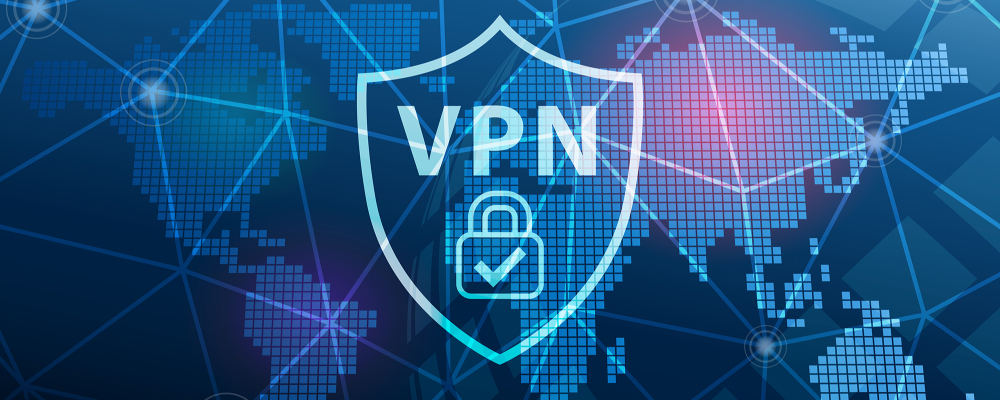 In order to ensure the highest degree of security and privacy on the internet, a VPN designed for mobile devices should possess a range of essential features such as strong data encryption, anti-malware protection, strict data protection policies, support for multiple mobile operating systems, leak protection, and excellent connection speeds with stable performance.
VPN strong data encryption
First of all, it is crucial to prioritize the use of robust data encryption when selecting a VPN service. This is because encryption provides a protective shield for your sensitive information, preventing unauthorized access and safeguarding your data from potential security breaches. As such, it is essential to thoroughly research and consider the encryption capabilities of any VPN service you are considering to ensure that your online activities remain secure and private.
NordVPN, for example, uses AES-256, the most common encryption algorithm that is considered strong for protecting users' private data. AES-256 encryption means that the client's data is encrypted with a 256-bit key, making it nearly impossible for attackers. NordVPN also uses VPN protocols such as OpenVPN and IKEv2/IPSec, which provide even more security and privacy when transferring data on the Internet.
VPN malware protection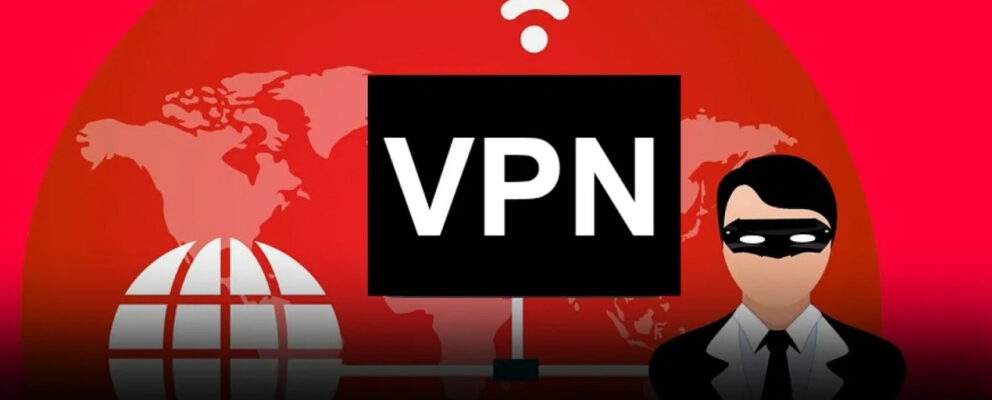 In addition, it is important for a VPN service intended for mobile devices to incorporate an anti-malware feature to effectively safeguard against attacks and viruses. With the prevalence of cyber threats and malware on the internet, having an integrated defense mechanism within your VPN can provide an additional layer of safety against potentially harmful software or malicious actors. As such, it is recommended to choose a VPN service that includes anti-malware capabilities to further strengthen your mobile device's security posture.
Some VPNs, such as Surfshark, offer a CleanWeb. Surfshark's CleanWeb is a tool that helps users protect users from various online threats. It blocks pop-ups, banner ads, and malicious scripts on web pages, making web browsing safer and more enjoyable. In addition, CleanWeb blocks access to websites that may contain phishing pages, providing an additional layer of security for users.
Thus, Surfshark's CleanWeb feature provides comprehensive protection against malware and online threats for mobile devices.
VPN no-log policy
A VPN service typically strives to provide users with the utmost privacy by avoiding the collection or storage of personal information. By doing so, the VPN can minimize the risk of exposing sensitive data to third parties or being susceptible to data breaches. To achieve this, VPN providers often adopt strict data protection policies that limit the collection of user information only to the extent necessary for the provision of the service. As a user, it is recommended to research and choose a VPN service that is transparent about its data collection practices and has a track record of prioritizing privacy protection. This can help ensure that your online activities remain private and secure while using the VPN service.
ProtonVPN keeps user data secure and private with a no-log policy. In addition, the VPN service uses Swiss law, which provides one of the highest levels of personal data protection in the world. Switzerland is known for its strict privacy policy and does not support mass surveillance of user information, making ProtonVPN one of the most reliable and secure VPN services on the market.
VPN for multiple operating systems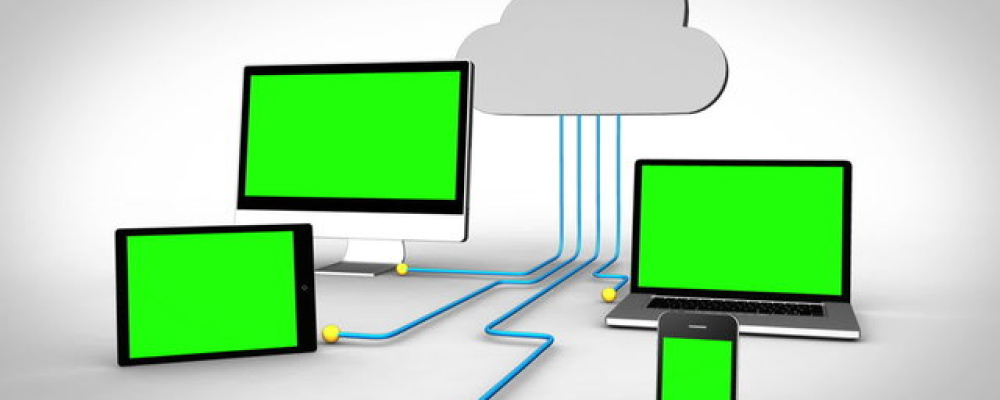 Furthermore, for VPN services to be widely accessible and user-friendly, it is beneficial for them to support a range of mobile operating systems, such as iOS and Android. This enables users of different mobile devices to easily access and use the VPN service, regardless of their device type or operating system. Moreover, VPN providers may optimize their applications for mobile use, incorporating intuitive interfaces and streamlined features to enhance the user experience.
Atlas VPN has apps for multiple platforms, including iOS, Android, Windows, Mac, and Linux, allowing clients to choose their preferred operating system. Thanks to this, people can use the VPN on any device they have at hand.
VPN leak protection feature
You also need to make sure that the VPN service has a leak protection feature to prevent the potential disclosure of your personal information on the Internet. This tool is designed to detect and prevent leaks of sensitive data, such as your IP address or DNS queries, which can occur due to various technical reasons. By implementing leak protection, a VPN service can provide an additional layer of privacy protection, ensuring that your online activities remain anonymous and secure. 
PureVPN provides DNS leak protection and blocks WebRTC and IPv6 leaks.
WebRTC is a technology that can be used in browsers and applications to establish direct connections between users, bypassing the VPN connection. If the VPN service does not block WebRTC, this can lead to the leakage of the user's real IP address and, accordingly, reduce the level of security of his personal information.
IPv6 is a new version of the IP protocol that is used to transfer data on the Internet. Some VPN services may not support IPv6 and may not protect against IPv6 leaks. If this happens, then the user has the same risk of IP leakage.
PureVPN provides protection against both types of leaks, making it one of the most secure mobile VPNs on the market.
VPN speed and stable performance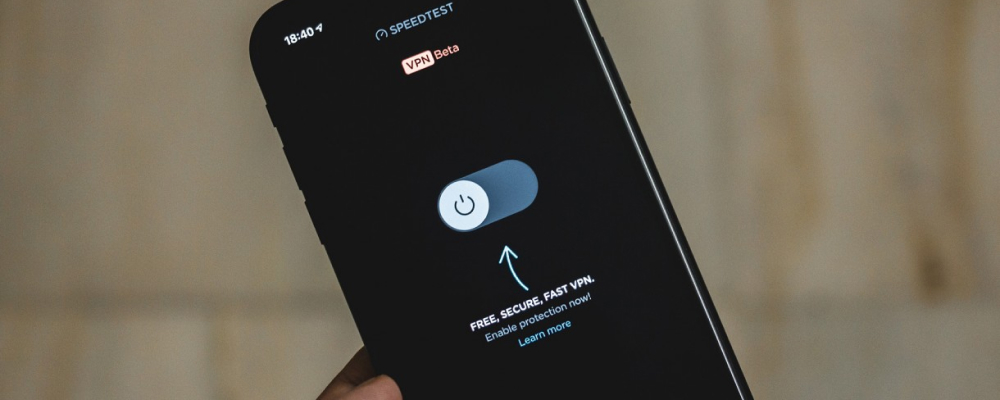 Finally, a high-quality VPN service for mobile devices should have excellent connection speeds and stable performance. This ensures that users can seamlessly connect to the VPN network and enjoy a smooth and uninterrupted browsing experience. A slow or unstable VPN connection can result in frustrating delays and poor performance, negating the benefits of using a VPN in the first place.
ExpressVPN provides fast connections using its Lightway technology, which is designed to provide the fastest and most reliable connection. This technology uses a lighter and faster open-source protocol that allows you to increase data transfer speed, and reduce latency and the number of reconnections. Besides, ExpressVPN has dedicated servers for streaming and torrenting, which also speed up the connection and improve the quality of data transfer.
In general, when choosing a VPN service for mobile devices, there are many factors to consider, such as encryption strength, leak protection, malware protection, support for various operating systems, connection speed, and data privacy. Therefore, before choosing a VPN service, you should read reviews and ratings to choose the best option that suits your needs and requirements.
Best VPN for mobile devices
A VPN on your mobile device can enhance your privacy and security, provide access to restricted content, and protect you when using public Wi-Fi. To help you choose the best VPN for your mobile device, we have compiled a list of recommended services that offer excellent privacy and security features, user-friendly mobile apps, and reliable performance. Our list includes paid VPN services that have undergone rigorous testing to ensure their effectiveness, reliability, and user-friendliness.
All in all, using a VPN on your mobile device is an effective way to enhance your online privacy and security, and with our list of recommendations, you can easily find the right VPN service that meets your requirements.
NordVPN for mobile devices
NordVPN is a highly secure service that offers robust encryption algorithms, such as Double VPN, VPN+TOR, and other advanced technologies for complete privacy, making it an excellent choice for protecting your mobile devices. Furthermore, the company offers dedicated servers for games, file transfers, and video streaming, providing fast and reliable access from anywhere in the world, thanks to its extensive network of servers spanning 60 countries.
One NordVPN account allows for up to six device connections simultaneously, enabling you to safeguard all your devices or share your subscription with your family. Additionally, NordVPN provides an excellent price-quality ratio, and the company regularly offers various promotions and seasonal discounts to its users. To take advantage of these discounts, click the button to get a special offer from TopForex.trade.

Surfshark VPN for mobile devices
Surfshark VPN is an excellent VPN service that is highly suitable for mobile devices and is compatible with all major operating systems. What sets Surfshark VPN apart is its lack of restrictions on the number of connections and traffic volume, making it a highly convenient option for users. Additionally, Surfshark VPN's monthly cost is competitively low, comparable to the cost of a cup of coffee.
The VPN service also provides a range of useful features to improve user experience and enhance speed, including whitelisting of sites and connection networks, a Kill Switch that activates when the VPN connection is lost, double tunneling, the assignment of static IP addresses, and much more. Notably, Surfshark VPN also supports torrent protocols and can unlock many streaming services.
Overall, Surfshark VPN is a highly reliable VPN service that features top-notch hardware, high-speed servers, and advanced encryption methods. To learn more about current pricing and TopForex.trade's special discounts, click the button to access the website.

ProtonVPN for mobile devices
ProtonVPN is an exceptional VPN service that is particularly strong in the area of security, with military-grade encryption to protect sensitive information and hide your IP address. The VPN service also provides additional security features such as DNS leak protection, Secure Core servers, split tunneling, and an auto-disconnect feature.
ProtonVPN is located in Switzerland, a country with some of the strongest laws on internet privacy, and the service does not store any information that could identify users. Additionally, ProtonVPN makes it easy to unblock streaming services such as Netflix, Disney+, and Amazon Prime Video.
One notable advantage of ProtonVPN is that it provides free access to ProtonMail, which is the world's largest secure email service and is protected by Swiss privacy laws.
Summing up, ProtonVPN is an excellent choice for mobile devices, with prices starting as low as a couple of dollars. By clicking on the special button, customers can receive a discount of up to 50%.

Atlas VPN for mobile devices
Atlas VPN is a well-established VPN service provider with a vast network of over 750 servers in 43 countries. It offers user-friendly software for various operating systems, including mobile devices running iOS and Android. 
The company uses modern protocols and powerful encryption to keep your online activities private and secure. Atlas VPN has undergone an independent audit and follows the principle of "Warrant Canary" to protect user privacy. 
The service allows unlimited simultaneous connections and provides high-speed downloads for P2P traffic. Moreover, by clicking on the button below, you can get Atlas VPN at the lowest price with our special discount.

PureVPN for mobile devices
PureVPN is a leading VPN service provider that offers over 6500 servers in 78 countries to provide quick and uninterrupted access to any online activity from your mobile device. The VPN comes with unlimited bandwidth, P2P compatibility, and high-end security features. PureVPN offers excellent encryption and port forwarding features, ensuring maximum protection and privacy for users. Additionally, it allows users to enjoy streaming services like Netflix, Disney+, Amazon Prime, Hulu, and more.
One of the most significant advantages of PureVPN is its affordability. With prices starting at just $1.99 per month, it is one of the cheapest premium VPN services available.
TopForex.trade also offers promotions and special discounts for PureVPN, making it a highly cost-effective solution for everyday usage. By clicking on the button, you can learn more about the service and avail yourself of the latest discounts.

ExpressVPN for mobile devices
ExpressVPN is a reliable VPN provider that has been on the market for more than a decade. It has a vast network of over 3000 servers in 94 countries worldwide, making it one of the most extensive server networks available. The company is based in the British Virgin Islands, which ensures that it doesn't keep any user logs and isn't part of any surveillance alliance.
ExpressVPN uses advanced encryption and provides four security protocols, including the Lightway protocol, which is an exclusive protocol developed by the company for faster and more secure connections. The VPN service also offers a kill switch feature that ensures your privacy and data protection.
One of the significant advantages of ExpressVPN is its ability to unblock streaming services such as Netflix, BBC iPlayer, and Disney+ in HD quality without buffering. With a single subscription, you can connect up to five different devices that run on Windows, Mac, iOS, Android, and Linux. You can test all the features of ExpressVPN and get a substantial discount from TopForex.trade by clicking on the button.

---
Related articles:
Check out the Top VPNs for Forex trading: key security features, best VPN prices, privacy protection, high-speed VPN connection for Forex trading, and additional functions for torrenting, streaming, and gaming.
Read how to trade Cryptocurrency with VPNs for Forex: key security features, best VPN prices, privacy protection, high-speed VPN connection for no latency, and a comparison of Top VPN providers.
Top 5 VPNs rated by real users: best services with advanced security features, high speed without delays, a wide network of servers, and military encryption at affordable prices. Live clients' comments, as well as an independent rating from a third-party resource.
Best VPNs for mobile devices - FAQ
The best VPN for mobile devices depends on what you're looking for in a VPN. Some of the top VPNs for mobile devices include NordVPN, Surfshark, ProtonVPN, AtlasVPN, PureVPN, and ExpressVPN. These VPNs offer strong encryption, leak protection, anti-malware features, support for multiple mobile operating systems, high connection speeds, and a no-log policy to ensure maximum privacy. Check out the article and get the best VPN deal.
All VPN providers mentioned in the article support mobile devices, including both iOS and Android platforms. Scroll through the article for more information on the best VPNs for mobile including NordVPN, Surfshark, ProtonVPN, AtlasVPN, PureVPN, and ExpressVPN.
You can use a VPN to access the geo-restricted content on your mobile device. NordVPN, Surfshark, ProtonVPN, AtlasVPN, PureVPN, and ExpressVPN are popular VPN services that offer servers in various locations around the world, allowing users to bypass geo-restrictions and access content from different regions. Read the article, choose the best VPN provider for you, and take advantage of our best price offers by clicking the button.
ExpressVPN is known for its fast connection speeds, using its Lightway technology to provide the fastest and most reliable connection. NordVPN also has a reputation for fast and stable connections. In general, all VPNs mentioned in the article are distinguished by their speed and reliability.
Surfshark's CleanWeb is a tool that blocks pop-ups, banner ads, and malicious scripts on web pages, protecting mobile devices from various online threats. ExpressVPN also has dedicated servers for streaming and torrenting, which can help protect against malware. Check out the article and get your VPN with TopForex.trade discount.