For many years, not only did settlements in the region require a third currency (such as dollars, euros, or pounds and euros), but nearly half of all bank payments (48%) included foreign banks, resulting in an estimated loss of close to $5 billion in intra-African trade each year.

The pan-African payment settlement system (PAPSS), a recently created rapid payment system, aims to save the continent money in the future by enabling cross-border trade transactions in a fragmented continent with high trade costs that have impeded its progress for far too long.
The introduction of the system, developed by the African Export-Import Bank (Afreximbank) in collaboration with the African Union (AU) and the African Continental Free Trade Area (AfCFTA) Secretariat, is set to overhaul the continent's payments infrastructure by creating a cross-border network to eliminate hard currency solicitation and reduce transaction delays.
In a recent interview with PYMNTS, PAPSS Deputy CEO John Bosco Sebabi said, "For a trader across the border, it means the user would be able to buy things, sell them, and recover funds very efficiently, which will improve the money velocity and ensure that operations move quickly."
He also pointed out that there are cost aspects that cannot be taken for granted, such as the considerable opportunity costs that will be reduced because individuals would no longer have to wait for money, as well as the low cost in charges PAPSS provides.
"Those two factors will allow users to trade more across African borders, ultimately lowering the cost or price of goods and services, which always includes the cost of operations and the cost of transferring funds," he added.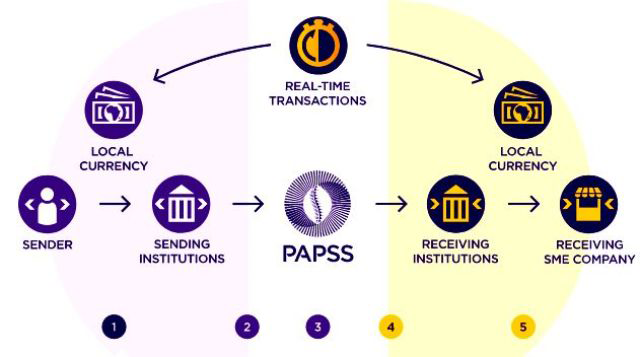 A trader can now make payments in one local currency while the recipient retrieves the funds in their own national currency, thanks to PAPSS' settlement mechanism. This implies a customer in Ghana can pay in cedis, while a vendor in South Africa gets paid in rand.
"Along the way," he added, "we're working on an exchange rate system to make sure this happens seamlessly without the need for real currencies," as part of their goal to formalize cross-border informal trade and lower the amount of cash circulating in cross-border trade.
"PAPSS will formalize that transaction, and once people start trading in the financial sector, information will be available — which means they will be able to obtain funding." As a result, having transactions travel via PAPSS and the banking system will result in a slew of positive externalities," he explained.
Subscribe for our newsletter
Get Forex brokers reviews, market insights, expert analytics and education material right into your inbox for free!
Standard Framework Is Beneficial, But It Isn't Required
Despite the fact that the PAPSS platform can handle both low and big-value transactions, according to Sebabi, transaction restrictions will be set at the discretion of local central banks.
This has sparked some concerns about the lack of a common structure across countries, which some claim would make the program ineffective.
PAPSS, according to Sebabi, has no intention of interfering with central banks' national jurisdictional regulations but acknowledges that standards are vital and that a minimum is required to keep the payments system running efficiently.
It is for this reason that the African Continental Free Trade Area (AfCFTA) secretariat, PAPSS, and the Association of African Central Banks have been asked to collaborate on standardizing various norms and rules in order to facilitate the project's implementation across the continent.
He also admitted that having a single currency, such as the Eco currency that West African governments have been working on for years, would make the implementation process much easier.
However, he emphasized that the lack of a single standard framework or single currency "cannot preclude PAPSS from running or being effective" in smoothing payments and increasing the volume and value of existing trade on the continent until that becomes a reality.