NordVPN business solution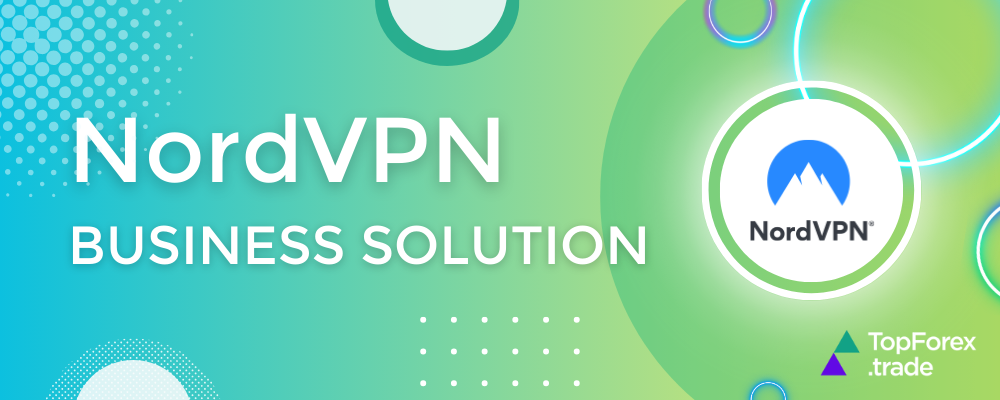 In the interconnected business world, safeguarding sensitive data is of utmost importance. With cyber threats on the rise, a reliable Virtual Private Network (VPN) is a must-have tool. This is where NordLayer by NordVPN steps in, purpose-built for businesses. NordLayer, a secure remote access solution, is a product of the Nord Security powerhouse, originating from the acclaimed consumer product NordVPN. It transcends the conventional VPN, offering a comprehensive security solution that seamlessly connects your team.
This article delves into NordLayer's array of features, demonstrating why it's the ultimate choice for modern enterprises. From its cutting-edge encryption to its user-friendly interface, NordLayer excels on all fronts. Discover how this solution can revolutionize your business's security, guaranteeing the integrity of your data and effortless collaboration within your team.

Additional features
Multiple Server Locations
Streaming services unlock
Netflix, Hulu, Amazon Prime, Disney+, BBC iPlayer, DAZN
Number of server countries
#
Additional features
Multiple Server Locations
Streaming services unlock
Netflix, Hulu, Amazon Prime, Disney+, BBC iPlayer, DAZN
Number of server countries
#
NordLayer business security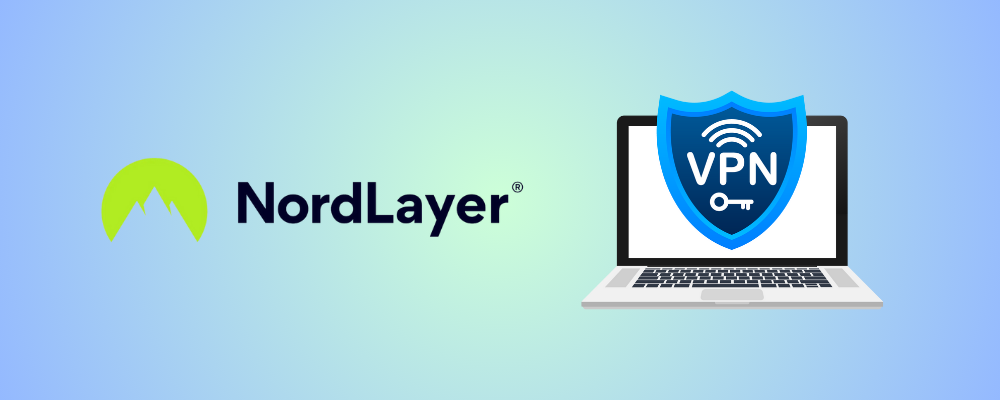 NordLayer emerges as a robust VPN solution, purposefully designed to cater to businesses of various scales. Rooted in the Nord Security powerhouse and stemming from the acclaimed consumer product NordVPN, NordLayer is a secure remote access solution. Offering a comprehensive suite of features finely tuned to address the unique demands of contemporary enterprises, it assumes the role of a powerful ally in the ongoing struggle against cyber threats.
At its core, a VPN establishes a secure tunnel between an organization's resources and the employees accessing them. This means that only those connected to the VPN servers can gain entry to company resources on the network. With the implementation of end-to-end encryption, businesses can rest assured that their network remains shielded from unwanted access or visibility, providing an ironclad cloak of protection and anonymity for all transmitted traffic.
NordLayer: tailored features for every business
NordLayer's remote access solution is purpose-built for businesses, offering a multifaceted approach to risk mitigation, seamless remote work facilitation, and robust cyber threat protection.
Multi-factor authentication (2FA): Implement an additional layer of security to ensure that only authorized personnel gain access.
Single sign-on (SSO): Streamline access to multiple cloud applications with a single set of security credentials, enhancing convenience without compromising security.
Biometric authentication: Elevate security through cutting-edge face recognition and fingerprint scanning technologies, providing an additional layer of authentication.
Auto-connect: Configure NordLayer to establish a VPN connection automatically upon detecting an internet connection, ensuring uninterrupted access to company resources.
Network segmentation: Exercise precise control over user permissions through network access control, restricting access to specific resources based on individual roles and responsibilities.
NordVPN encryption and next-generation protocols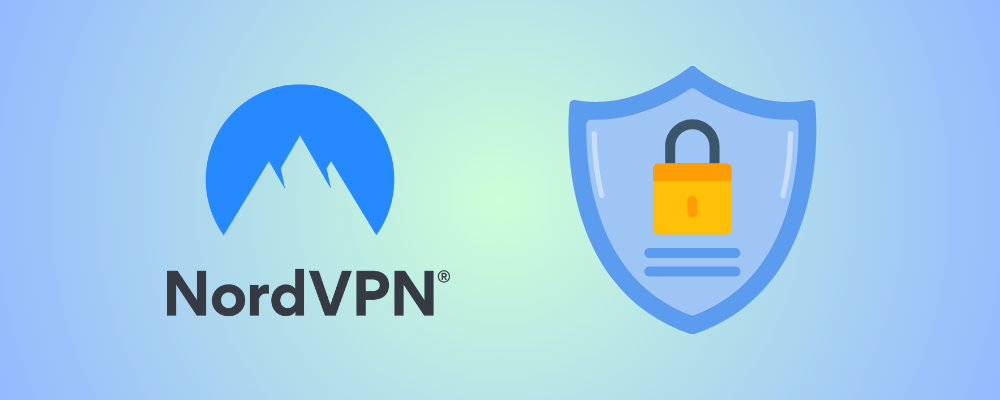 NordLayer employs AES 256-bit encryption, a military-grade standard that conceals your traffic and online activities from prying eyes on the open internet. Experience enhanced performance through WireGuard via NordLynx, a protocol that maintains privacy while delivering lightning-fast speeds.
In addition, NordVPN offers advanced security features for businesses such as:
Dedicated IP / fixed IP: Define virtual locations for your organization to prevent unauthorized access and ensure data integrity.
Smart remote access: Seamlessly share files endpoint-to-endpoint when multiple user devices are connected to NordLayer, promoting collaborative workflows.
ThreatBlock: Shield users and devices from malware, ransomware, and viruses, fortifying your defense against evolving cyber threats.
DNS filtering (Beta): Block hazardous websites and filter out improper or harmful information, giving you complete control over network resources.
Deep packet inspection (Lite): Thoroughly examine data across your network and take appropriate actions to safeguard against potential threats.
Firewall as a Service (FWaaS): Create granular access rules for users connected via a Virtual Private Gateway, enabling precise traffic filtering.
NordLayer management and monitoring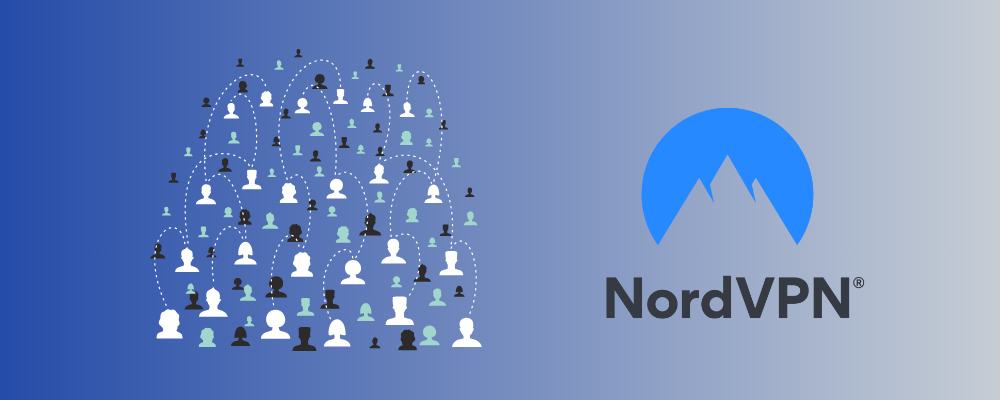 With NordLayer, you can oversee administration and monitoring effortlessly.
User provisioning: Automate the creation, maintenance, and removal of user identities, ensuring seamless user management across cloud applications.
Device posture monitoring: Evaluate devices based on predefined security rules and receive notifications regarding non-compliant devices, enabling proactive security measures.
NordLayer signifies more than just a VPN; it's a comprehensive security solution designed to empower businesses in the face of an ever-evolving digital landscape. With NordLayer, rest assured that your business is equipped with the tools needed to thrive securely in today's interconnected world.
NordLayer best price
When it comes to securing your business's network and resources, NordLayer's Advanced Plan is the gold standard. Packed with an array of advanced security features tailored for network and resource access management, it offers comprehensive protection at an unbeatable price.
For just $9 per user per month, the Advanced Plan not only provides top-notch security but also delivers substantial savings. By opting for this plan, you'll enjoy an impressive 18% discount compared to other options.
Don't compromise on the safety of your digital assets. Choose the NordLayer Advanced Plan and ensure your business stays protected without breaking the bank.
Get NordLayer for your business
NordLayer by NordVPN offers a powerful solution to fortify your business's online security. With robust encryption, a global network, and user-friendly integration, it adapts seamlessly to your operations. Trust in NordLayer's transparency and commitment to privacy. Click our special to elevate your business's cybersecurity today.

---
Related articles:
Discover NordVPN's outstanding attributes, strong security protocols, extensive server infrastructure, and user-friendly interface. Delve into our in-depth evaluation to unveil why NordVPN stands as the ultimate selection for safeguarding your online privacy and unlocking worldwide content access.
Embark on a journey into the realm of online security with our in-depth analysis of NordVPN's complete plan. Uncover its features, performance, and the extraordinary advantages it provides for fortifying your digital presence. Explore the comprehensive protection offered by NordVPN's complete plan.
---
NordLayer by NordVPN for business - FAQ
NordLayer by NordVPN for business is a powerful remote access solution designed to provide businesses with top-tier security for their digital infrastructure. It offers a suite of advanced features and encryption protocols to ensure safe and seamless access to company resources. Read the article to learn more about NordLayer security features.
NordLayer employs advanced encryption protocols and security features to create a secure tunnel between employees and company resources. Besides NordLayer is tailored specifically for businesses, offering advanced security features like multi-factor authentication, single sign-on, and biometric authentication. It also provides dedicated IP options, network segmentation, and advanced threat protection. Use our special button to chech it out.
NordLayer offers a range of customizable features to accommodate the unique requirements of different businesses. This includes dedicated IPs, network segmentation, and advanced security layers. Check the article and click our special button to get the best VPN for your business.
NordLayer offers several plans, with the Advanced Plan being the most popular choice. This plan is priced at $9 per user per month, providing an 18% cost savings compared to other options. Use our special button to get a discount.
To get started with NordLayer, simply click our special button to select the plan that best suits your business needs. Follow the easy setup instructions, and you'll be up and running with enhanced security in no time.