NordVPN
NordVPN: the overall speed and performance-winning security provider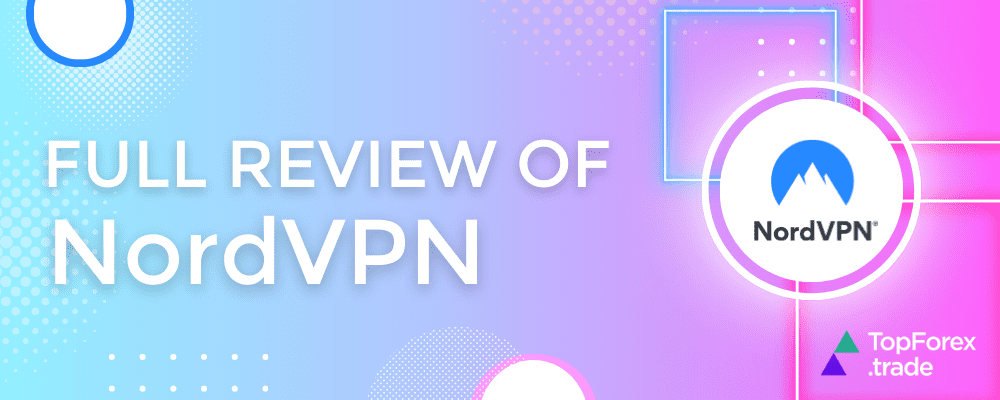 In today's technologically advanced world, network security is paramount for both those who simply want to remain anonymous and those who work remotely. A VPN can protect people's online activities from intruders and spies, provide users with privacy, and open access to all content and games bypassing geo-blocks. There are many services on the market, but they all differ in terms of connection reliability, speed, and additional functions.
NordVPN is one of the best VPNs available today, providing premium speed and security that has been independently audited and speed tested.
Price: from $3.99 per month;
Free trial: 30 days;
Servers: over 5700 servers in 60 countries;
Logging policy: Zero log policy;
Protocols/Encryption: NordLynx, OpenVPN, IKEv2. AES-256 encryption
Torrenting: P2P file sharing and torrenting allowed;
Streaming: Netflix US, Hulu, HBO, BBC iPlayer, Disney+, Amazon Prime, and more
Support: 24/7 chat and email;
Features: private DNS, double data encryption and Onion support, ad and malware blocking, Kill-Switch,
Even the most powerful block bypass system will be useless if your VPN service has slow and unstable connections. Therefore, it is important to know in advance how things are with the service you have chosen.
In September 2020, AV-TEST, an independent IT security institute, tested virtual private networks and compared them to an unencrypted connection. VPNs have been tested for download and upload performance in three geographic locations: the US West Coast, the UK, and Japan.
NordVPN took first place in the five average download and upload speed categories, making it the clear winner in this performance test in all three major regions of the world. Therefore, users do not have to worry about delays while watching streaming broadcasts or doing other activities that actively consume data.

Additional features
Multiple Server Locations
Streaming services unlock
Netflix, Hulu, Amazon Prime, Disney+, BBC iPlayer, DAZN
Number of server countries
#
Additional features
Multiple Server Locations
Streaming services unlock
Netflix, Hulu, Amazon Prime, Disney+, BBC iPlayer, DAZN
Number of server countries
#
Guaranteed security with NordVPN

NordVPN has over 5700 servers available to users with specialized features. The first type of server is a standard VPN server that encrypts your internet traffic and replaces your IP address.
If you're looking for extra privacy, then Double VPN or Onion over VPN server might be your best option. Double VPN sends your internet traffic through two different servers to encrypt your data twice. Onion over VPN is another privacy solution that sends your traffic through one of NordVPN's servers and then relays it through the Onion network before it gets to the Internet. Usually, you need to use the Tor browser to access the Onion network, but with NordVPN you don't need to download a separate browser.
Additional security can be provided by your own dedicated IP address, the advantage of which is that you will be the only person using this assigned IP address and you won't have to share it with others.
If you want to torrent over a VPN or download a lot of content online, connecting to a P2P server is your best option. By connecting to one of NordVPN's P2P servers, you protect your real IP address, secure download speeds, and encrypt all your internet traffic. Besides, clients can use an obfuscated server from NordVPN to visit any website in countries where the government tightly regulates the Internet, such as North Korea, Iran, China, and others. These countries block access to VPN services, so if your regular VPN can't get you online, an obfuscated server can help.
Regarding encryption, all NordVPN apps use top-level AES-256 encryption with a 256-bit key, which is used by banks, the military, and many government agencies. There are several VPN protocols: IKEv2/IPsec, OpenVPN, and the latest development of WireGuard. You can choose which protocol to use when working with NordVPN.
Blocking ads with NordVPN CyberSec
NordVPN also has a built-in CyberSec feature, the main purpose of which is to block ads and protect your privacy. CyberSec not only blocks ads but also suspicious websites. It is available on Windows, iOS, macOS, and Linux.
In general, CyberSec gives NordVPN users three clear benefits:
More privacy. In today's world, ads are advanced tracking tools that record your online activities and match them to your data profile. Further, ad networks can show you targeted ads – intrusive ads that are directed specifically at you. Blocking ads through CyberSec is of great importance for privacy reasons.

Enhanced Security. The CyberSec feature also plays a big role in terms of security: internet advertising is usually served through third-party systems, which can be malicious. These systems use ads as an attack vector to infect your device even if you don't click on the ads. CyberSec protects you from this by blocking ads in real-time.

Faster page loading speed. Ads can consume a lot of traffic and really slow down page loading speed, especially on mobile devices. Ad blocking can significantly reduce your data costs.
Internet traffic security with NordVPN Kill Switch
NordVPN offers a more sophisticated Kill Switch that not only cuts your Internet connection but also stops some applications. The switches are called internet kill switches and app kill switches respectively. Kill switch preserves your privacy by dropping your internet connection when the VPN fails. This way, your real IP address will not be accidentally revealed.
The Kill Switch feature can be used on Windows and is also integrated into the NordVPN apps for Linux, iOS, and macOS.
Internet access control with NordVPN split tunneling
Split tunneling is an advanced feature of the NordVPN service that allows you to choose which applications will be protected by the VPN and which will connect directly to the Internet. The first group of apps will be protected using your VPN's secure tunnel, while the second will receive increased speed and access to local services. Split tunneling is available on the NordVPN apps for Windows, Android, and Android TV.
NordVPN privacy-protecting features

NordVPN not only provides regular internet users with additional privacy and security by encrypting their information before it reaches the open internet, but it can also help bypass geo-restrictions, put an end to ISP bandwidth throttling, and be completely untraceable.
NordVPN No-log policy
An important aspect in terms of privacy is NordVPN's logging policy. NordVPN is one of the few VPN services where the absence of logs has been officially verified. In 2019, NordVPN underwent a full audit to study all aspects of the service and review the policy of no-user activity logs. The audit was conducted by PricewaterhouseCoopers, a reputable audit firm based in Zurich, Switzerland.
The audit has officially confirmed that NordVPN is a service not keeping logs that remain true to its privacy policy. NordVPN does not store any other online activity information.
All in all, NordVPN is a good choice if you are looking for a truly trusted VPN provider with no kept data.
NordVPN jurisdiction country
NordVPN is officially registered in Panama which is not part of the "14 Eyes" intelligence alliance. In terms of privacy, this is a huge benefit, because a VPN service registered on the territory of a country included in the "14 eyes" actually falls into the field of observation, where the governments of the countries exchange confidential data of their citizens with each other. 
Luckily, it is not a problem for NordVPN as there are no laws in Panama requiring internet companies to store user data or keep logs of users' online activities for a certain period of time, which makes the service one of the few that adhere to a truly no-logging policy.
NordVPN for torrenting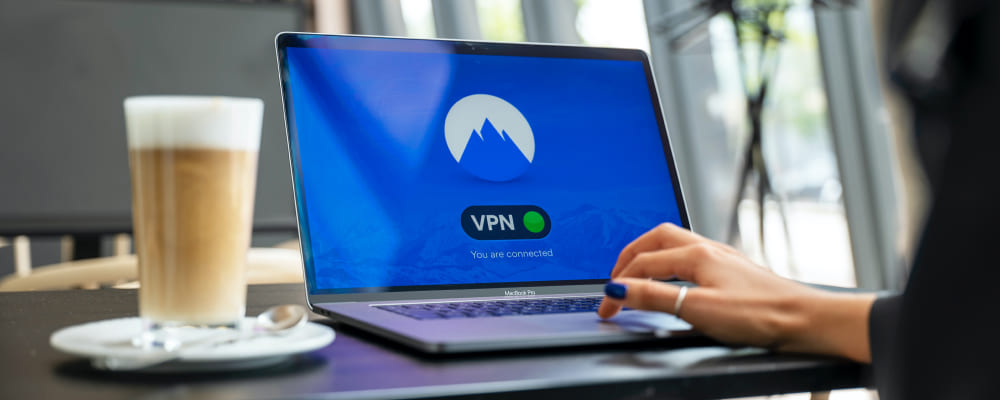 NordVPN is a great choice if you need a good VPN for torrenting for several reasons. Firstly, the service has a high and stable speed, which is useful when transferring large files via torrent. Secondly, NordVPN apps have built-in leak protection settings that allow you to torrent for hours without worrying about exposing your IP address. A safe jurisdiction is also important – NordVPN is located in Panama. Unlike the US and Europe, Panama does not have strict copyright laws.
In addition, NordVPN also has dedicated P2P servers, which are very efficient for computer users when searching and downloading large files. Torrent is the most popular form of P2P file sharing. When you need to upload and download files quickly and securely with torrent management software, NordVPN can help with P2P network structure and torrent support.
NordVPN for gaming
Gamers use VPNs to change their matchmaking region, avoid blocking their real IP address, and remain as anonymous as possible even while playing. Many games are geo-restricted, some are banned in China, Saudi Arabia, Thailand, and other countries, for example. Services should provide the highest possible speed and stable connection: the quality and comfort of the game depend on these criteria.
NordVPN, being one of the most famous VPN services, provides a stable Internet connection from anywhere in the world, allowing you to enjoy games at high speed with minimal ping. Additionally unblocks any geo-restricted content and protects user data.
A rich selection of locations will allow you to find a nearby VPN server and an abundance of servers will help you find the least loaded one. With the special Quick Connect feature, players automatically connect to the most optimal server currently available. NordVPN is suitable for all types of games: desktop (Windows, Linux, macOS), mobile (Android, iOS), and browser (Chrome, Firefox).
Secure access to streaming services with NordVPN
When it comes to streaming, NordVPN excels as well. It uses smart DNS technology that allows you to pretend you are somewhere else if the resource is blocked in your current location. This is a great solution for viewing content that is blocked in a specific country.
According to NordVPN, users can access over 150 streaming services with NordVPN SmartPlay. These include Hulu, Amazon Prime, ABC Go, Zattoo, Cartoon Network, Shudder, WeTV.com, Telemundo, VH1, Vevo, TNT Drama, and Sundance.tv, StarTrek, Spike, PBS, Slacker, NBC Sports, FoodNetwork, DramaFever, Discovery, Crackle and more.
NordVPN Smart DNS doesn't require additional configuration: it works in all NordVPN apps, and when you are connected to a VPN server, it decides whether the resource you visit requires additional DNS routing. In practice, this means that it is possible to watch US Netflix even when connected to a non-US server.
NordVPN best price deals and compatible devices
NordVPN supports all major desktop (Windows, macOS, Linux) and mobile (Android and iOS) operating systems. In addition, it has a plugin for Chrome and Firefox browsers. Finally, it covers a number of manual configuration options for wireless routers, NAS devices, and other platforms.
A user can link up to 6 accounts per subscription to NordVPN. This allows customers to enjoy the security benefits of NordVPN no matter what device they use.
NordVPN pricing plans and best deals
NordVPN has three tariff plans Standard, Plus, and Complete, the price of which depends on the period of use of the service and additional features. The most beneficial way is to get a Complete plan that is available for $5.97 per month for two years: You save up to 63% and get access to all the features of the service and 1 TB of encrypted cloud storage. Compared to other applications, it is a great price for a first-class and reliable service.
In addition, the company holds various promotions, offers for students, and referral programs, the details of which can be found by clicking the link below. Moreover, there is a 30-day money-back guarantee, and credit/debit cards or PayPal payment systems are accepted for payment. The service also accepts Bitcoin, which allows for an anonymous purchase; 

NordVPN servers around the world

NordVPN boasts a huge server network that currently includes over 5700 servers in 60 countries. With a large server network, NordVPN can easily unblock any website and other digital content. It also makes it easier to find a fast and reliable server near your location and helps to minimize latency (ping), which is important if you want the best VPN for gaming.
NordVPN client support and guides
NordVPN offers a variety of customer service options, including 24/7 live chat, email support, and a searchable database.
A knowledge base and various installation guides are also available. The blog regularly features posts about internet security issues in general, as well as NordVPN-specific topics. For those users of NordVPN who are looking for how to return the money, the service specialists will give a detailed answer and help in a disputable situation.
Get NordVPN with 64% off
NordVPN is rightfully one of the best VPN services available as it has an extensive network of over 5700 servers in 60 countries, up to six simultaneous connections, and offers apps for Windows, Mac, Android, iOS, and Linux. NordVPN also supports a range of VPN protocols including OpenVPN, IKEv2/IPSec, and Wireguard.
Finally, one of the biggest differences between NordVPN and its competitors is the fact that NordVPN keeps no logs of its users and has been independently audited for all aspects of the service and a no-logging policy by PricewaterhouseCoopers, a reputable accounting firm based in Switzerland.

NordVPN overall scores
This review was created for you to learn more about NordVPN and decide on how well it suits your needs and values. We scored it using our own criteria and methodology to present you with a full, informative report. However, some info is clearer in numbers! Please, see NordVPN final scores in areas that our experts consider high-priority.
Price: from $3.99 per month;
Servers: over 5700 servers in 60 countries;
Logging policy: Zero log policy;
Protocols/Encryption; NordLynx, OpenVPN, IKEv2. AES-256 encryption
Torrenting; P2P file sharing and torrenting allowed;
Streaming: Netflix US, Hulu, HBO, BBC iPlayer, Disney+, Amazon Prime, and more
Support: 24/7 chat and email;
Features: private DNS, double data encryption and Onion support, ad and malware blocking, Kill-Switch.
NordVPN broker FAQ
NordVPN is one of the best VPNs on the market, with high security and privacy standards. It offers a huge number of VPN servers, strong encryption protocols, 6 device connections, low prices, and promotions that meet all customer needs. Read the full review above and get your VPN deal with 64% discount.
As it is said in the review above, you can connect six devices to one NordVPN account at the same time, and if you connect devices to the same server, you need to select different VPN protocols.
NordVPN uses the IKEv2/IPsec and OpenVPN protocols, which are well known for their security and reliability. There is also available NordLynx based on the WireGuard protocol for high-speed connectivity and top-notch security.
NordVPN guarantees a strict no-logs policy for NordVPN services, which means that your activities are not tracked, recorded, logged, stored, or shared with third parties. More about privacy policy and security features of NordVPN can be found in the respective parts of article above.
NordVPN is a great choice if you need a good VPN for torrenting as it has fast and stable speeds, leak protection, and a secure jurisdiction – NordVPN is based in Panama. In addition, NordVPN also has dedicated P2P servers. Follow the link above to get your VPN deal with 64% discount.