Proton VPN Unlimited: the ultimate security and productivity bundle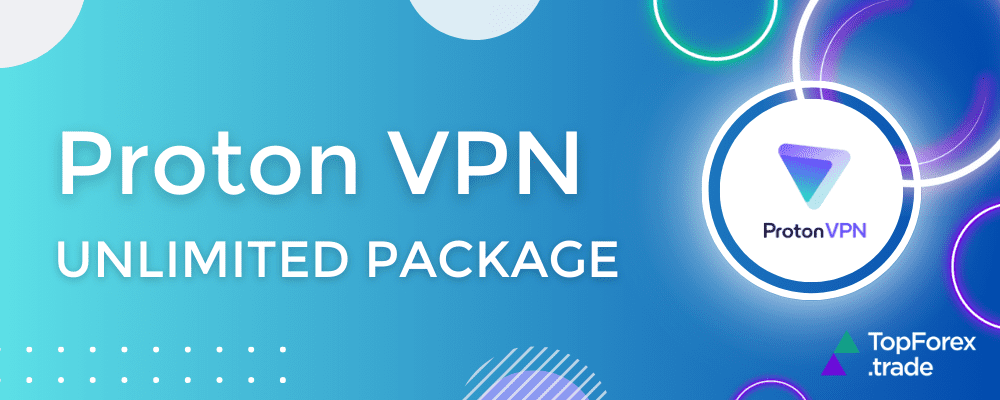 Safeguarding our digital presence is no longer just a priority—it's a necessity. However, finding a comprehensive solution that seamlessly integrates across platforms and offers top-tier security can be a challenge. This is where Proton VPN Unlimited steps in, revolutionizing the way we protect our online activities. By combining the strengths of Proton VPN Plus, Proton Mail Plus, and Proton Drive Plus plans, along with exclusive enhancements for Proton Calendar, this powerhouse package sets a new standard for comprehensive digital security. Let's explore how Proton VPN Unlimited is poised to redefine your online experience.

Streaming services unlock
-
Number of server countries
#
Streaming services unlock
-
Number of server countries
#
Proton VPN Unlimited features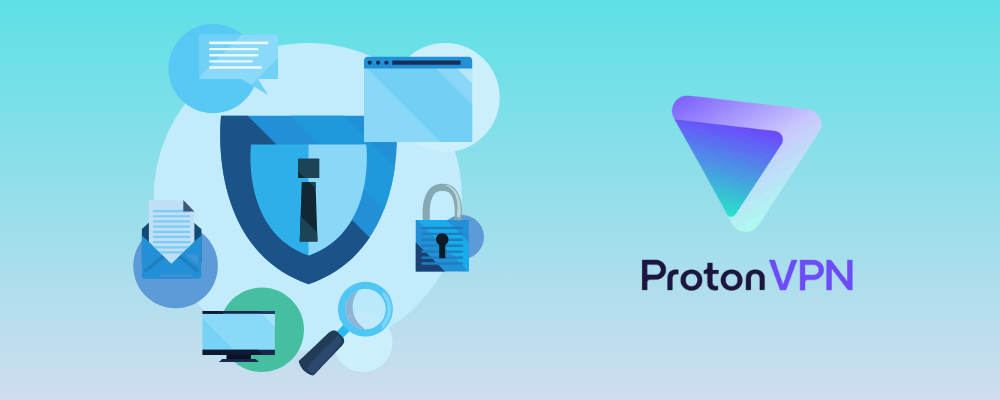 Proton Unlimited is like a superhero for your online life. It's more than just a super strong VPN (Virtual Private Network) – it's a complete package that gives you superpowers to keep your online world safe and organized.
Starting with the basics:
1900+ servers in 65+ countries
Imagine these as secret bases around the world, ensuring your internet connection is fast and secure wherever you are.
Fastest speeds
Picture a dedicated express lane for your online activities, ensuring everything runs smoothly and swiftly.
10 devices together
Offering versatile protection for all your connected devices, ensuring comprehensive security.
NetShield malware and ad-blocker
Acting as an impervious shield, it maintains the purity of your online experience by guarding against malicious content.
Worldwide streaming services
Granting unhindered access to global streaming platforms, transcending geographical restrictions.
P2P/BitTorrent support
Facilitating secure and expeditious file sharing, ensuring seamless collaboration.
Secure Core servers
Introducing an additional stratum of privacy by meticulously routing traffic through a network of fortified servers.
Tor over VPN
Allowing for clandestine browsing through the Tor network, further safeguarding your online identity.
Strict no-logs policy
Upholding a steadfast commitment to confidentiality, assuring that your online activities remain strictly confidential.
Unlimited volume/bandwidth
No restrictions on data usage or speed, providing a seamless online experience without limitations.
DNS leak prevention
Safeguarding against potential privacy breaches by ensuring the integrity of your DNS queries.
Kill switch/always-on VPN
These features serve as fail-safe mechanisms, guaranteeing that your connection remains impervious at all times, and ensuring that your online activities remain secure and uninterrupted.
Encrypted VPN servers
Adds an additional level of security by encrypting your data.
Router support
Extends VPN protection to all devices connected to your router.
Split tunneling
Available for Android and Windows only. Grants you the ability to choose which apps or websites use the VPN.
Access to Free Proton Mail, Proton Calendar, and Proton Drive
Gain entry to Proton Mail, Proton Calendar, and Proton Drive, where you can revel in the enhanced advantages of secure and private email, an organized calendar, and reliable cloud storage solutions.
Advanced features exclusive to Proton Unlimited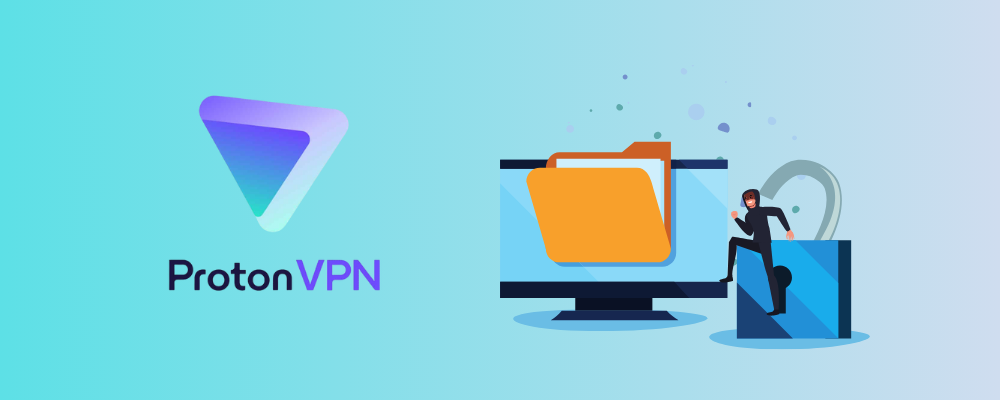 Proton Unlimited encompasses Proton Mail Plus, Proton Drive Plus, and Proton Calendar, enriched with premium attributes.
1 user with up to 15 email addresses
Streamlining the management of diverse email identities, offering unparalleled versatility in communication, allowing you to handle multiple aspects of your digital life effortlessly.
500 GB of total storage shared across Mail, Calendar, and Drive
Benefit from a generous 500 GB of shared storage across Mail, Calendar, and Drive, ensuring abundant space for all your files and communications.
Support for 3 custom email domains
Enjoy the flexibility of customizing your email addresses to align with your specific preferences and professional requirements.
Short domain email address
Using a short domain email address (@pm.me) simplifies communication with a distinctive domain, streamlining your online interactions.
Effortless email organization
Utilize unlimited labels, folders, and filters to efficiently categorize and manage your emails, ensuring optimal organization.
Seamless email integration
Enjoy IMAP support via Proton Mail Bridge, enabling smooth integration with other email services, and ensuring uninterrupted accessibility and correspondence.
Efficient contact management
Streamline communication by creating contact groups, making it easier to connect and collaborate with specific teams or groups.
Automated responses
Set up automated responses to messages, improving communication efficiency, particularly in high-volume environments.
Comprehensive email accessibility
Ensure that emails sent to any address on your domain reach you with the Catch-All Email feature, providing a versatile and robust email solution.
Simplified email transition
The Easy Switch Import Assistant eases the transition from other email services, ensuring a seamless migration experience for uninterrupted workflow continuation.
Enhanced email security
Add an extra layer of security to specific emails with password protection, ensuring exclusive accessibility for sensitive or confidential correspondences.
Unlimited sending capacity
Eradicate constraints on the volume of emails dispatched, offering unrestricted communication for seamless professional interactions.
Priority customer support
Receive prompt assistance for any queries or concerns, prioritizing your satisfaction and workflow continuity.
Proton Calendar for effortless organization
Benefit from 20 encrypted personal calendars with sharing capabilities via a link, facilitating seamless event organization with top-notch security.
Proton Drive for simplified collaboration
Enjoy automatic sync, encrypted file sharing, and more with Proton Drive, streamlining collaboration and document management with robust encryption.
Proton Unlimited is a comprehensive solution, delivering top-notch security and a powerful productivity toolkit, all seamlessly integrated into a single platform. Experience a safer, more efficient online world with Proton Unlimited today.
Proton VPN Unlimited price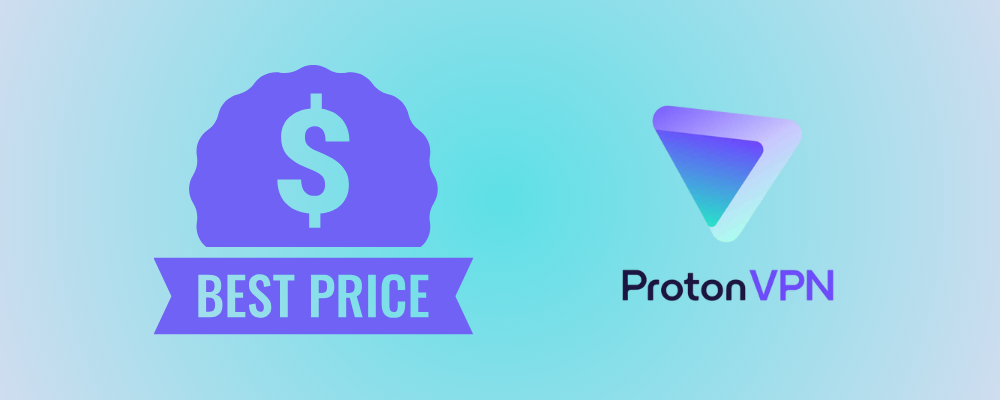 Proton VPN Unlimited offers an unmatched level of security, and it's not just about protection – it's about value. With a 38% discount, saving you a total of $120 over 2 years, this plan is priced at just $7.99 per month. Plus, with the assurance of a 30-day money-back guarantee, you can invest in your online safety with confidence. Elevate your security with Proton VPN Unlimited today.
Get Proton VPN Unlimited
Experience an advanced level of online protection with Proton VPN Unlimited. This comprehensive plan offers unmatched security features and advanced functionalities, ensuring your digital presence remains safeguarded. With a 38% discount over 2 years, Proton VPN Unlimited provides exceptional value. Plus, with the assurance of a 30-day money-back guarantee, taking the step towards enhanced online security has never been more compelling. Click below to get Proton VPN Unlimited and fortify your digital defenses today.

---
Related articles:
Proton VPN stands out as the premier option for safeguarding online privacy and enjoying unrestricted access to global content, thanks to a multitude of compelling reasons. Boasting outstanding features, robust security protocols, an extensive server network, and an intuitive user interface, Proton VPN maintains its position as the preeminent virtual private network service in the market.
Proton VPN Unlimited - FAQ
Proton VPN Unlimited is a premium VPN plan offered by ProtonVPN, providing top-tier online security, advanced features, and enhanced privacy protections. Read the article to learn more about the Proton Unlimited package.
Proton VPN Unlimited includes all the features of the Proton VPN Plus plan, along with premium offerings for Proton Mail Plus, Proton Drive Plus, and advanced functionalities for Proton Calendar. Click our special button to get Proton Unlimited with a 38% discount.
The best Proton VPN Unlimited deal is $7.99 per month. Click our special button to get a 38% discount.
Proton VPN Unlimited comes with a 30-day money-back guarantee, ensuring your satisfaction with the service.
You can upgrade your existing ProtonVPN plan to Proton VPN Unlimited to enjoy its premium features. Use our special button to get the best Proton Unlimited deal.