Proton VPN
Proton VPN: the best VPN for your digital security
In an increasingly connected world, where our lives are intertwined with the digital realm, safeguarding our online privacy and security has become more crucial than ever. With cyber threats on the rise and data breaches becoming a common occurrence, choosing the right virtual private network (VPN) to protect our online activities is of paramount importance. Among the plethora of VPN services available, Proton VPN has emerged as a strong contender, promising robust security, anonymity, and a commitment to user privacy.
In this comprehensive Proton VPN review, we will delve into the core features and functionalities that set it apart from the competition. We'll explore its encryption protocols, server network, speed performance, user-friendly interface, and most importantly, its stringent no-logs policy, which has earned it trust of users worldwide. Whether you are an avid torrent, a frequent traveler seeking unrestricted internet access, or simply someone who values their digital privacy, this review will help you determine if Proton VPN is the right fit for your needs.
Price: Starts at just $4.99 per month
Free plan or trial: A 30-day money-back
Servers: More than 2900 servers in 68 countries
Logging policy: No log policy
Location (jurisdiction):  Geneva, Switzerland
Protocols/Encryption: OpenVPN, IPSec/IKEv2, Wireguard, Stealth, AES-256 encryption
Torrenting: P2P file sharing and torrenting allowed
Streaming: Netflix US, Channel 4, Disney+, Amazon Prime, Hulu and more
Support: 24/7 email
Features: Port-Forwarding, ad and malware blocking, Kill-Switch, DDoS protection, DNS leak protection, Tor Over VPN, Split Tunneling, and more
Streaming services unlock
-
Number of server countries
#
Streaming services unlock
-
Number of server countries
#
Proton VPN: speed and performance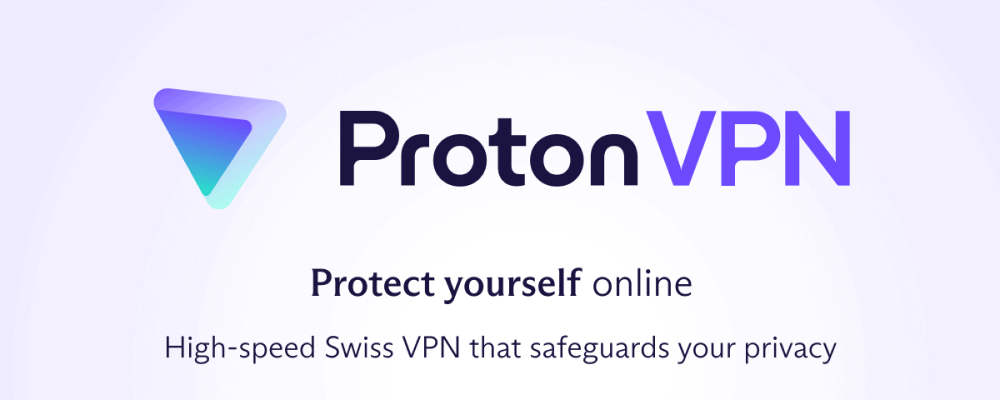 Proton VPN is known for its impressive speed and performance, thanks to its unique VPN Accelerator technology, which can increase speeds by over 400% in certain situations. This technology is available free of charge to all Proton VPN users and is enabled by default in all their apps. It plays a crucial role in mitigating speed loss, particularly in scenarios involving large distances and issues with the internet infrastructure.
One of the factors contributing to Proton VPN's speed is its support for multiple connection protocols. Most Proton VPN apps support the WireGuard, IKEv2, and OpenVPN (UDP/TCP) protocols. For users experiencing slow browsing speeds, Proton VPN recommends trying each protocol to determine which one provides the best performance.
WireGuard stands out as the fastest VPN protocol among the options available. Its lightweight design and efficient cryptographic primitives allow for faster data transmission, making it ideal for users looking to maximize speed without compromising security.
Within the OpenVPN connection protocols, UDP (User Datagram Protocol) is generally faster than TCP (Transmission Control Protocol). UDP sacrifices some error-checking and reliability features found in TCP, resulting in lower latency and faster data transfer. However, in certain situations where reliability is crucial, such as when streaming or downloading large files, TCP might be the more suitable option.
By offering a range of protocols and their proprietary VPN Accelerator technology, Proton VPN aims to cater to a variety of user needs while maintaining optimal speed and security. Users can choose the protocol that best fits their specific requirements, ensuring a smooth and high-speed VPN experience. As VPN technologies and infrastructure continue to evolve, Proton VPN remains committed to providing reliable and high-performing services to its users.
Proton VPN: secure connection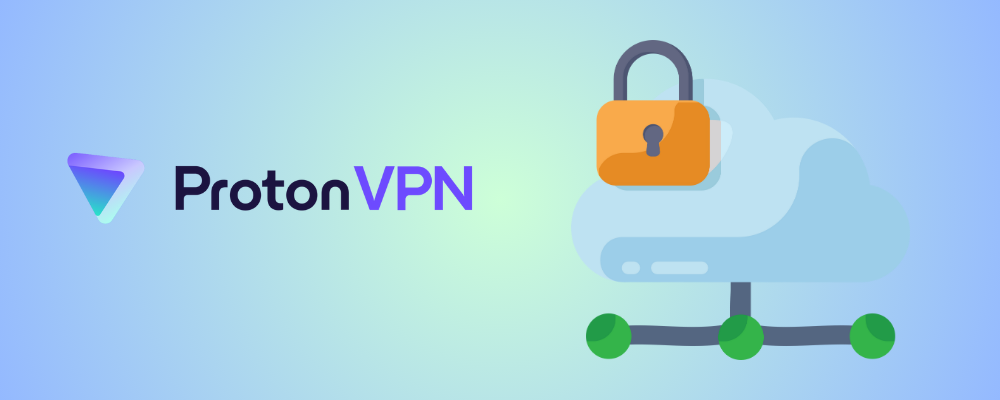 Proton VPN is committed to providing a secure connection to its users by employing VPN protocols with strong security track records. To ensure a balance between security, stability, and speed, Proton VPN offers three main VPN protocols: OpenVPN, IKEv2, and WireGuard. Additionally, they have developed a custom VPN protocol called Stealth, which is designed specifically to bypass internet censorship and VPN blocks.
OpenVPN, IKEv2, and WireGuard are all renowned for their strong security features. They establish secure VPN tunnels to protect your data while maintaining stable and reliable connections. These protocols use advanced encryption methods, ensuring that your online activities and data remain private and secure from potential eavesdroppers.
Furthermore, Proton VPN's Stealth protocol takes security to another level by allowing users to bypass internet censorship and VPN restrictions. This custom protocol disguises your VPN connection, making it appear as regular internet traffic. As a result, you can access censored websites and communicate through social media even in regions where governments attempt to restrict internet access. The availability of Stealth with all Proton VPN plans, including the Free plan, ensures that users have access to this enhanced security feature without any additional costs.
To safeguard your data, Proton VPN employs robust encryption ciphers. You can encrypt your internet traffic using either AES-256 or ChaCha20, both of which are widely recognized and trusted encryption standards in the industry. AES-256 is considered one of the strongest encryption methods available, while ChaCha20 provides a high level of security and is known for its speed and efficiency.
Besides, additional features of Proton VPN include:
Full Disk Encryption: All Proton VPN servers are protected by full disk encryption, making them secure against resource-intensive man-in-the-middle attacks, including those performed by governments.
NetShield (Ad-blocker): NetShield is a DNS filtering feature that enhances your online security by blocking ads, protecting you from malware, and preventing website trackers from monitoring your online activities.
Secure Core: Proton VPN's Secure Core architecture provides an extra layer of security, defending against network-based attacks and ensuring your data remains protected and private.
DNS Leak Protection: Proton VPN employs DNS leak protection, which ensures that your browsing history is never leaked to your internet service provider. All website address lookups are handled by Proton VPN, enhancing your privacy.
Tor Over VPN: With this feature, you can connect to the Tor anonymity network while still using your regular browser. It allows you to access .onion sites and enjoy the benefits of both Tor and the VPN's security and privacy features.
ProtonMail: ProtonMail is a highly secure and private email service based in Switzerland. It offers end-to-end encryption, zero-access encryption, and anonymous sign-up. The service supports self-destructing emails, and two-factor authentication, and is ad-free. Its open-source nature adds to its transparency and trustworthiness, making it a preferred choice for those seeking privacy and security in their email communications.
Proton VPN: the best price offer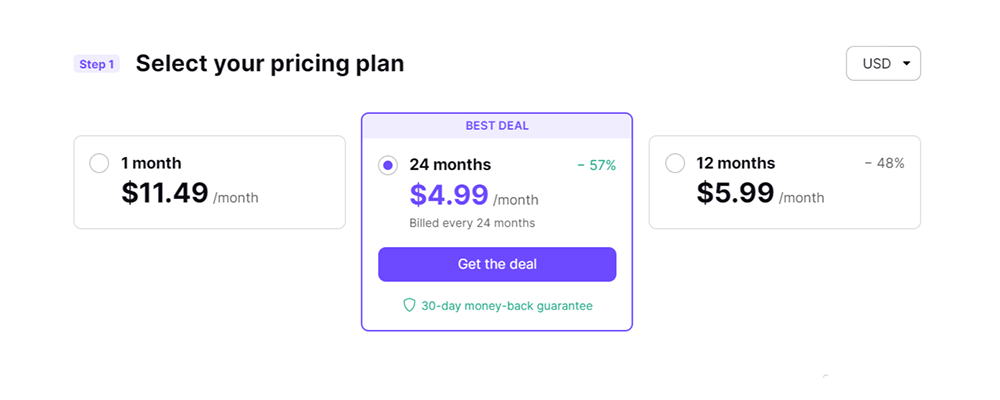 Proton VPN provides three comprehensive tariff plans with varying prices based on the subscription period: one month, one year, and two years. The most cost-effective option is the two-year subscription, priced at only $4.99, offering a substantial 57% savings. This exceptional offer grants access to first-class service at an affordable rate.
Additionally, all plans come with a generous 31-day money-back guarantee, ensuring users have ample time to assess the service and request a refund if they are not fully satisfied. This commitment to customer satisfaction underscores Proton VPN's dedication to providing a reliable and user-friendly VPN experience.
Besides, Proton VPN offers privacy protection for all your internet-connected devices, including desktop computers, smartphones, and smart TVs. With a one-click connection and support for up to 10 devices simultaneously, Proton VPN ensures secure and encrypted browsing across your entire digital ecosystem.

Proton VPN: privacy protection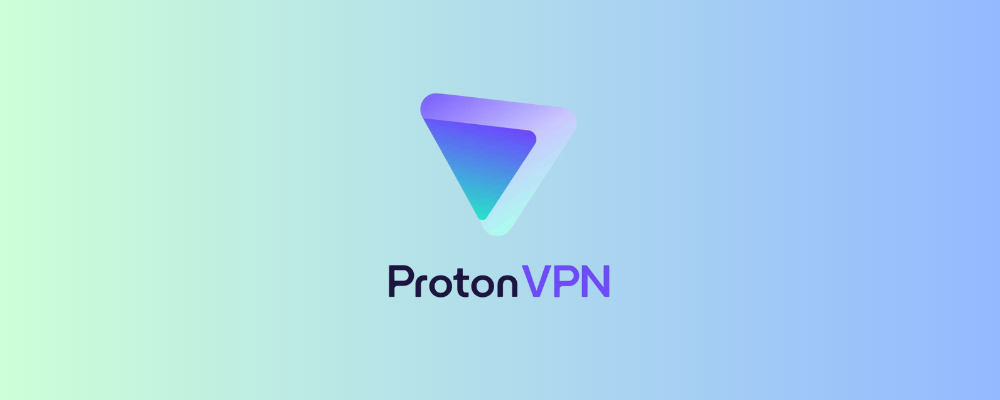 Proton VPN takes privacy protection seriously and offers several features to ensure your online activities remain confidential and secure.
Proton VPN operates as a strict no-logs VPN service. This means that they do not keep any records of your online activity. They neither store, collect, nor track information related to your connection logs, IP addresses, session lengths, or location. This commitment to not retaining any user data ensures that your browsing history remains private and anonymous.
Besides, Proton VPN is headquartered in Switzerland, a country known for its robust data protection and privacy laws. Swiss laws do not require VPN providers to maintain data logs, which enables Proton VPN to uphold its no-logs policy and safeguard your online privacy effectively.
Additionally, when you connect to Proton VPN, the websites you visit can only see the IP address of the VPN server you are connected to, not your actual IP address. This obfuscation helps protect your identity and adds an extra layer of anonymity to your online presence.
Proton VPN also ensures that your DNS queries are routed through their encrypted VPN tunnels and resolved on their servers. This process prevents third parties from intercepting or tracking your DNS requests, further enhancing your privacy and security.
Proton VPN: an independent audit
Proton VPN's password manager, Proton Pass, underwent an independent security audit conducted by the German firm Cure53. The audit took place over two months and thoroughly tested all aspects of Proton Pass, including mobile apps, browser extensions, and the API. Cure53 commended Proton VPN for its commitment to security, acknowledging the overall commendable state of security across Proton's applications and platforms. The audit also helped identify specific password management considerations, leading to improvements in Proton Pass's security features. This proactive approach to security showcases Proton VPN's dedication to providing a highly secure and reliable platform for its users.
Proton VPN: unblock streaming services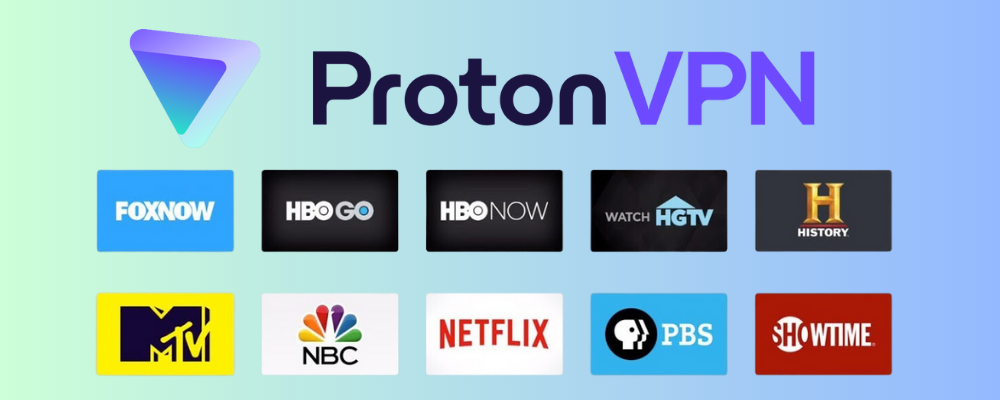 Proton VPN offers the capability to unblock streaming websites, allowing you to enjoy your favorite content from anywhere in the world. With the Proton you can access popular streaming services as if you were back home, even when you're traveling.
Proton VPN provides access to a global network of servers optimized for streaming. This extensive network enables you to bypass geo-restrictions and access popular streaming platforms such as Netflix, Amazon Prime Video, Disney+, and more from various locations worldwide.
To enjoy guaranteed streaming capabilities with Proton VPN, you should be subscribed to either the VPN Plus, Proton Unlimited, or Visionary (legacy users only) plans. These premium plans provide you with the necessary features and access to unblock streaming websites seamlessly.
If you are currently on a Free plan, upgrading your subscription to one of the premium plans is required to unlock the full streaming experience.
Proton VPN: torrenting
Proton VPN is a reliable and secure option for torrenting, providing a favorable environment for peer-to-peer (P2P) file sharing. The service offers a range of P2P-friendly servers optimized to support torrenting activities, ensuring smooth and efficient downloads.
Proton VPN boasts good connection speeds, which are essential for a positive torrenting experience. Faster speeds enable quicker downloads and smoother file sharing.
Proton VPN employs robust encryption protocols to protect your data while torrenting. This ensures that your online activities remain private and secure from potential eavesdroppers.
Proton VPN: gaming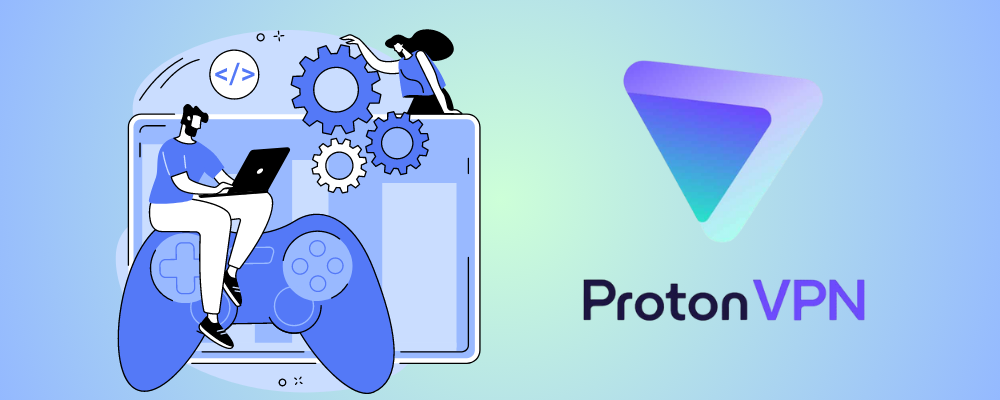 Proton VPN caters to gaming enthusiasts seeking a secure and private gaming experience. While VPNs may introduce some latency due to encryption and server routing, Proton VPN offers features that make it a viable option for gaming.
Proton VPN boasts a vast server network across various locations, enabling gamers to connect to servers closer to their gaming servers. This proximity may reduce latency and enhance overall gaming performance. Additionally, opting for a higher-tier subscription, such as Proton VPN Plus or Proton VPN Visionary, can provide access to faster servers, further enhancing the gaming experience.
Besides, Proton VPN's robust security features, including a dedicated kill switch, protect gamers from potential Distributed Denial of Service (DDoS) attacks, ensuring stable and uninterrupted gameplay.
Proton VPN: servers network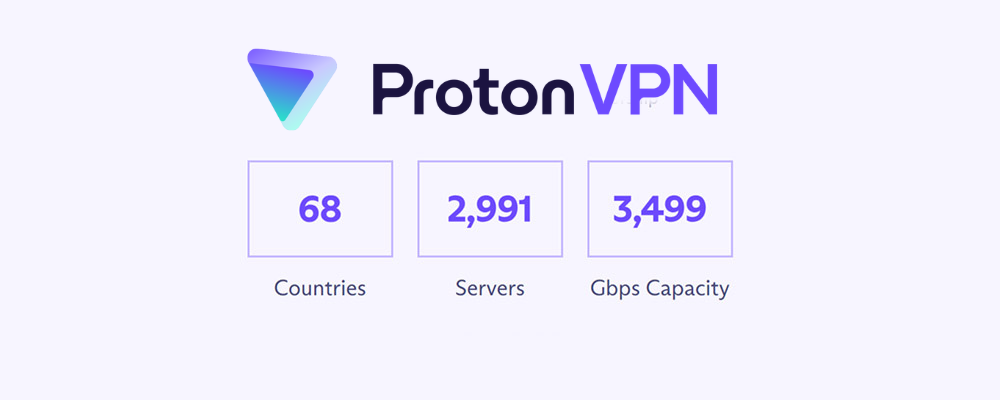 Proton VPN boasts an extensive and diverse server network, with over 2900 servers spread across 68 countries. This vast infrastructure allows users to choose from a wide range of server locations to optimize their online experience.
Having servers in 68 countries ensures global coverage, making it convenient for users to access content and services from different regions. Whether you need to bypass geo-restrictions, enhance privacy, or simply seek a faster connection, Proton VPN's large server network provides the flexibility to meet your specific needs.
The broad server presence also allows users to connect to servers closer to their physical location or the location of their desired online services. Connecting to nearby servers can reduce latency and enhance connection speeds, resulting in a smoother and more enjoyable internet experience.
Moreover, the diverse server network aids users in circumventing censorship and accessing content that may be restricted in their country. By connecting to servers located in regions with more open internet policies, users can access websites and services that might otherwise be unavailable.
Proton VPN: support
Proton VPN provides a dedicated and user-friendly support form to assist customers with any inquiries, technical issues, or account-related questions they may have. The support form is easily accessible through Proton VPN's website, enabling users to submit their queries conveniently.
Proton VPN: summary
Proton VPN is a highly secure and privacy-focused virtual private network (VPN) service based in Switzerland. It offers a wide range of features to protect users' online privacy and security, including strong encryption, a strict no-logs policy, and a global network of servers in multiple countries. Proton VPN is suitable for various purposes, including accessing geo-restricted content, torrenting, and secure browsing on multiple devices. The service also provides additional features like a kill switch, DNS leak protection, and the ability to unblock streaming websites. Proton VPN's commitment to transparency is evident through independent security audits, demonstrating its dedication to maintaining a high level of security for its users. With excellent customer support and a user-friendly interface, Proton VPN is a reliable choice for those seeking a trustworthy and feature-rich VPN service. Click our special button to get the best VPN deal.

Proton VPN overall scores
This review was created for you to learn more about Proton VPN and decide on how well it suits your needs and values. We scored it using our own criteria and methodology to present you with a full, informative report. However, some info is clearer in numbers! Please, see Proton VPN final scores in areas that our experts consider high-priority.
Proton VPN broker FAQ
Proton VPN is a virtual private network (VPN) service that provides secure and private internet browsing. It encrypts your internet connection and routes it through its servers to protect your online activities and enhance your privacy. Read the article to learn more about Proton VPN and get the best VPN deal
Proton VPN can unblock streaming websites. With its global network of servers and optimized protocols, you can access geo-restricted content on platforms like Netflix, Amazon Prime Video, and Disney+ and more. Click our special button to try it out.
Proton VPN is P2P-friendly and suitable for torrenting. It offers specialized servers for peer-to-peer file sharing, ensuring a secure and fast torrenting experience. Click our special button to get the best piece from TopFprex.trade.
Proton VPN allows you to connect up to 10 devices simultaneously with a single subscription, enabling you to protect all your devices at once. Read the article to get the best VPN deal.
Proton VPN undergoes independent security audits to ensure the robustness of its security features and reinforce its commitment to transparency and user protection. Get the safest VPN offer by clicking our special button.