XTB cashback rebates: make deals and get portion of your money back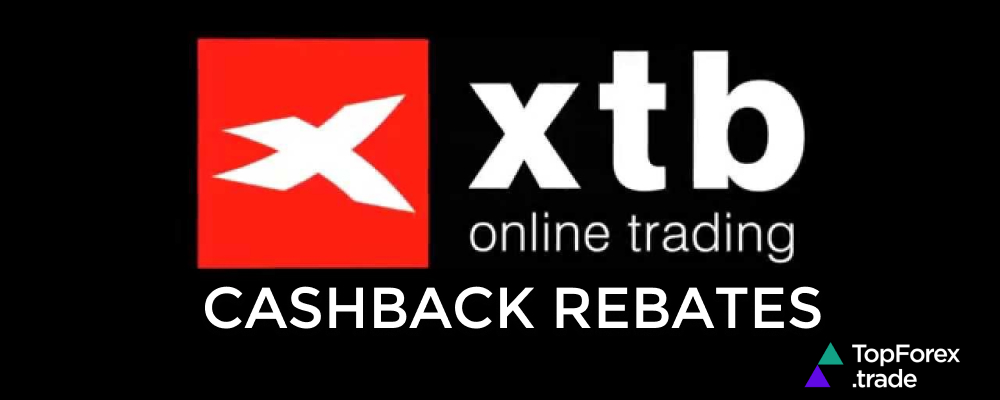 XTB is a well-known online broker that offers trading services for various financial instruments, including currency pairs, commodities, indices, Cryptocurrencies, and more. XTB is regulated by several reputable financial authorities, including the Financial Conduct Authority (FCA) in the UK, the Cyprus Securities and Exchange Commission (CySEC), the International Financial Services Commission (IFSC) in Belize, and more. This regulatory oversight helps provide a certain level of trust and security for traders.
The company offers a range of trading platforms, including its proprietary platform xStation, and the popular MetaTrader 4 (MT4). These platforms provide access to various trading tools and features, such as advanced charting capabilities, technical indicators, and the ability to execute trades across multiple markets.
Additionally, XTB offers educational resources and market analysis tools to help traders enhance their trading knowledge and make more informed decisions. They also provide customer support services to assist clients with any questions or issues they may encounter.
One notable feature that XTB offers is cashback rebates. Cashback rebates are a form of reward or incentive that allows traders to receive a portion of their trading costs back as cash. This can be a valuable benefit for active traders as it provides an opportunity to lower their overall trading expenses and increase their profitability. Let's take a closer look at the conditions and opportunities for receiving cashback from XTB.

Deposit methods
Bank Transfer, PayPal, Credit/Debit Cards, Neteller, Skrill
Deposit methods
Bank Transfer, PayPal, Credit/Debit Cards, Neteller, Skrill
What are XTB cashback rebates?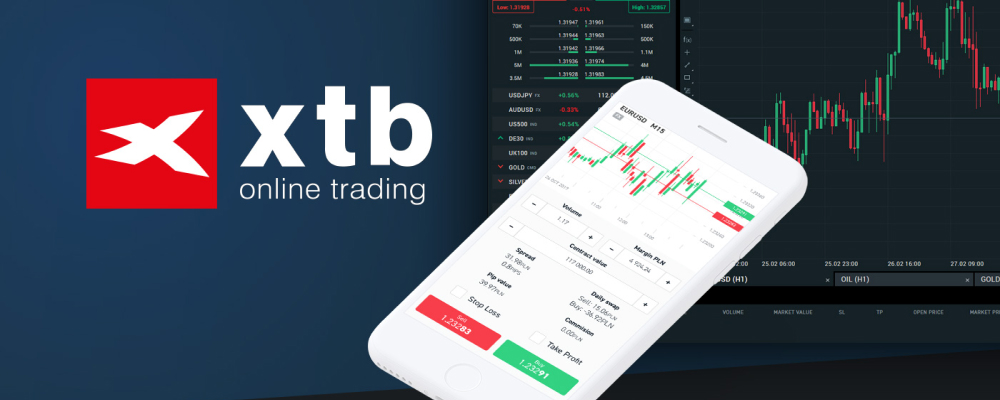 XTB provides a cashback program that offers traders the chance to receive a portion of their trading costs back as cash. This incentive can help reduce overall trading expenses and potentially enhance profitability.
Cashback from XTB is an individual program that can be arranged with the company's managers. This means that the specific terms and conditions of the cashback program may be agreed upon with the assistance of XTB's managers. It allows for a tailored approach to suit the needs of each trader.
Under the cashback program, the cashback amount earned from your trading activities is credited at the end of each month. XTB employs an automated system that calculates the cashback based on your trading volume, and the accumulated cashback is then directly deposited into your trading account.
One notable advantage of XTB's cashback program is the flexibility it offers. Traders have the freedom to utilize the cashback in whichever way they see fit. For example, you can choose to use the cashback to fund your trades in the following month, which not only helps boost your available trading capital but also enables you to potentially earn more cashback in the process.
XTB cashback rebates terms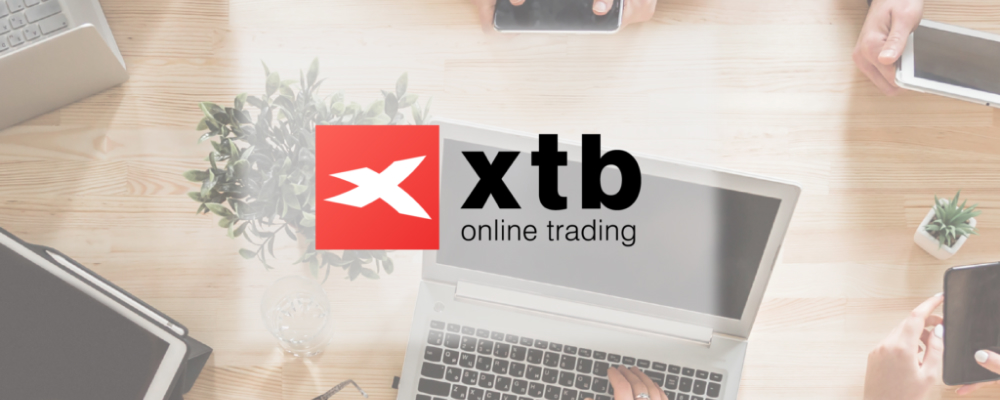 XTB provides cashback options for high-profile traders, but the specific rules vary depending on your trading location and the branch of the XTB Group you are trading with. In the case of retail customers in the UK and EU, cashback bonuses cannot be offered due to legal restrictions. However, XTB UK has a rebate program available to large traders that comply with the law.
For EU residents trading with EU affiliates, cash rewards to retail customers are not permitted under the existing regulations.
Non-UK/EU residents who join our IFSC-regulated organization in Belize are eligible for cashback as part of our loyalty program offer. If you trade more than 15 contracts (lots) per month, you need to get in touch with your account manager, who will establish a personalized discount program for you.
How to get XTB cashback rebates?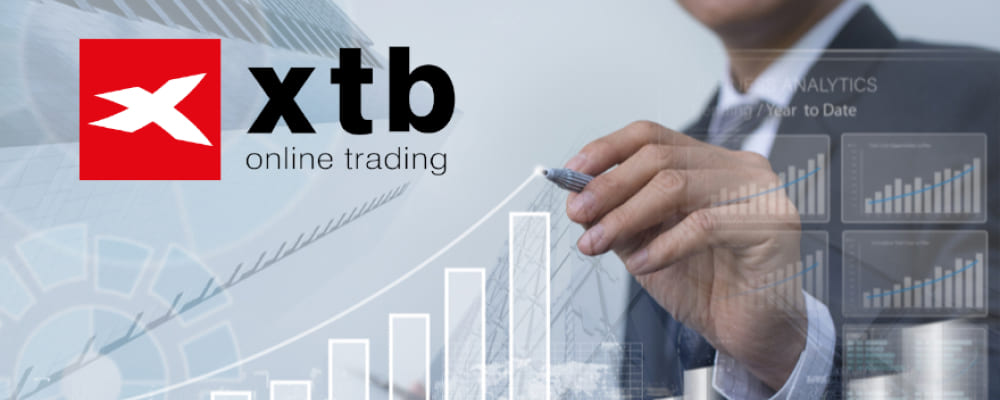 To obtain cashback rebates from XTB, you need to meet certain criteria and follow the procedures outlined by the company. Here are the general steps to get cashback rebates:
Visit the XTB website: Go to the official website of XTB using our special button and click the "Sign Up" button on the website. 
Choose your account type: Select either the Standard or Pro Account, as these account types are considered for the cashback rebate promotion.
Fill out the registration form: Provide accurate information, including your personal details, contact information, and any other required fields.
Complete the verification process: XTB may require you to verify your identity and address. Follow the instructions provided to upload the necessary documents, such as a valid ID (passport or driver's license) and proof of address (utility bill or bank statement).
Fund your account: Once your registration and verification are complete, you need to deposit funds into your XTB trading account. Choose the preferred payment method and follow the instructions provided on the platform to make your deposit.
Start trading to meet trading volume requirements: Begin trading on the XTB platform to meet the required trading volume thresholds outlined by your account manager. This involves actively buying and selling financial instruments, such as forex, stocks, indices, or commodities.
Contact your account manager: Once you have started trading and believe you have met the trading volume requirements, reach out to your assigned account manager at XTB. They will be your primary point of contact throughout the process.
Set up an individual discount program: If you meet the requirements, your account manager will assist you in establishing an individual discount program tailored to your trading needs. They will provide specific instructions on how to qualify for and receive cashback rebates.
Receive cashback rebates: Once you have met the necessary criteria and fulfilled the requirements, you will start receiving cashback rebates. These rebates are typically credited to your trading account or provided through other specified methods, as determined by XTB.
XTB cashback rebates advantages
XTB's cashback rebate program offers unique advantages that can enhance your trading experience and profitability. Here are some key advantages of this unique offer:
Extra earnings: Cashback rebates provide an opportunity to earn additional money while trading. By participating in XTB's cashback rebate program, you can receive a portion of your trading costs back, effectively reducing your overall trading expenses and increasing your potential profits.
An incentive for high-volume traders: Cashback rebates are designed to reward high-volume traders. If you are an active trader who generates significant trading volume, you may be eligible for higher cashback rebates. 
Customizable programs: XTB's cashback rebate programs are typically tailored to individual traders. Your account manager will work with you to set up an individual discount program that suits your trading needs. This customization ensures that you can maximize your cashback potential based on your specific trading style and preferences.
Flexibility in usage: The cashback rebates you receive can be utilized in various ways. You can choose to reinvest them in your trading activities, effectively reducing your trading costs, or withdraw them as additional income. The flexibility allows you to utilize the cashback rebates according to your financial goals and priorities.
Enhanced trading experience: By participating in XTB's cashback rebate program, you can enhance your overall trading experience. The potential for earning extra money and the reduced trading costs can contribute to a more rewarding and profitable trading journey.
Loyalty rewards: Cashback rebates are often part of XTB's loyalty program. This means that as you continue to trade with XTB and meet the eligibility criteria, you can enjoy ongoing cashback rebates as a reward for your loyalty. It adds an extra layer of benefits for long-term traders.
XTB cashback rebates – summary
XTB is a reputable online brokerage firm that offers a wide range of trading services for different financial instruments, such as currency pairs, indices, commodities, and Cryptocurrencies. They have gained a strong reputation in the industry and are regulated by respected authorities like the FCA, CySEC, and IFSC, ensuring client safety and transparency.
One of the key advantages of XTB is its selection of trading platforms. They offer the popular MetaTrader 4 (MT4) as well as their own platform called xStation. These platforms provide a variety of trading tools, advanced charting features, and efficient order execution options.
XTB provides an extensive product offering, giving clients access to various markets. This diversification allows traders to take advantage of different market opportunities and build well-rounded portfolios.
In terms of education and research, XTB offers valuable resources to help clients improve their trading skills. They provide webinars, video tutorials, and trading guides to educate traders. Additionally, they offer market analysis and research tools to assist in making informed trading decisions.
Customer support is a priority for XTB. They offer assistance through phone, email, and live chat during trading hours to address any inquiries or issues clients may have.
It is worth noting that  XTB offers a cashback rebate program. This program provides clients with a portion of their trading costs back in cash or account credit. The cashback program is personalized for each trader and is determined by their individual trading activity. To avail of cashback, simply click the button to start trading with XTB and reach out to the dedicated managers who will assist you in obtaining your cashback.
Overall, XTB is a reputable brokerage firm with a range of trading services, strong regulation, and a focus on client support. Traders looking for a reliable platform to trade various financial instruments may find XTB to be a suitable choice. Click the button to get started!

---
Related articles:
Gain comprehensive insights into XTB's trading platforms with the assistance of market experts from TopForex.trade. This review encompasses all the essential information about XTB's trading platforms, including the xStation desktop and web platform, MT4 terminal, and mobile app. Discover their technical capabilities, and additional features, and learn how to enhance your trading experience with XTB, even while on the go with their mobile app.
In this comprehensive review, we delve into the wide range of markets offered by XTB for trading. You'll explore the availability of currency pairs, commodities, stocks, indices, ETFs, and Cryptocurrencies. XTB presents attractive features such as leveraged trading options, minimal commissions, and low spreads. Moreover, traders can benefit from a diverse selection of instruments to trade. Additionally, XTB equips traders with advanced risk management tools to effectively manage their positions in the market.
Forex bonuses serve as an excellent avenue for studying the market, experimenting with trading strategies, and potentially generating profits. Discover the diverse range of bonuses offered by Forex brokers, which are extensively reviewed on our website. Explore deposit bonuses that can reach up to $5000, no-deposit bonuses, and referral programs. By taking advantage of these bonuses, you can begin reaping the benefits and enhancing your trading journey.
---
XTB cashback rebates - FAQ
The XTB cashback rebate program allows traders to earn a portion of their trading costs back as a rebate. The rebate amount is calculated based on the trading volume or the spread/commission paid by the trader. To gain a deeper understanding of XTB cashback rebates and claim your reward, we encourage you to read the article. It contains valuable information that will provide further insights into the program.
The cashback program is open to both new and existing high-volume traders at XTB. To learn more details and participate, click on our special buttons to sign up and connect with dedicated managers.
To participate, you can start trading with XTB by clicking the designated button. After that, you can contact the XTB managers who will guide you through the process of obtaining your cashback.
XTB often employs a tiered structure where higher trading volumes can result in higher rebate percentages. The more you trade, the more cashback you can potentially earn. Read our guide to learn more about XTB cashback rebates.
Cashback rebates usually apply to eligible trades conducted on XTB's trading platforms, following their terms and conditions. Read the article to familiarize yourself with any limitations or restrictions associated with the program.