Exploring XTB: a comprehensive overview of Forex and CFD trading services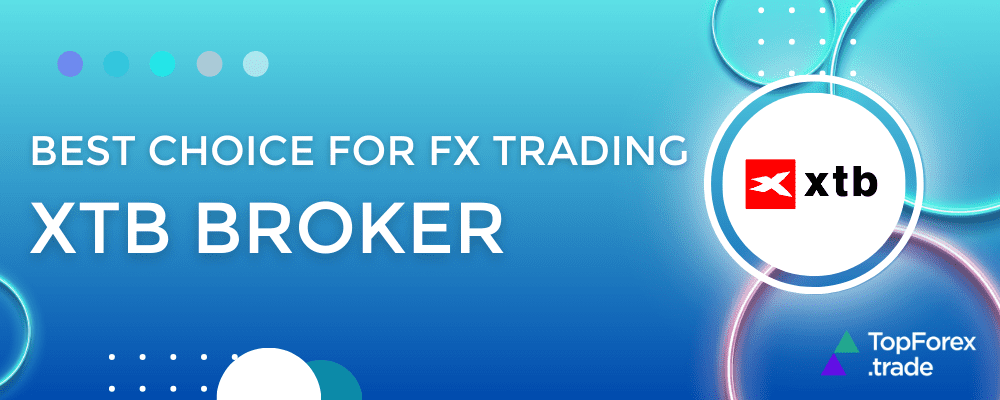 XTB, or X-Trade Brokers, is a prominent European brokerage firm that has gained recognition for its services in forex and CFD (Contract for Difference) trading. The broker was founded in 2002 in Warsaw, Poland. Since its inception, the company has expanded its operations and now serves clients in over 190 countries, becoming one of the largest stock exchange-listed FX & CFD brokers in the world.
XTB is heavily regulated, ensuring a high level of financial security and transparency for its clients. It is authorized and supervised by respected financial regulatory authorities such as the FCA (Financial Conduct Authority) in the UK, CySEC (Cyprus Securities and Exchange Commission), and KNF (Polish Financial Supervision Authority). This regulatory oversight instills confidence in traders and investors.
XTB offers an extensive range of trading instruments, including over 1500 CFDs across various asset classes. These include forex currency pairs, indices, commodities, shares, and cryptocurrencies. The diverse selection allows traders to diversify their portfolios and explore different markets.
The broker provides traders with access to user-friendly trading platforms. In addition to their proprietary platform, xStation, they also offer the popular MetaTrader 4 (MT4) platform. These platforms are equipped with advanced charting tools, technical indicators, and real-time market data to assist traders in making informed decisions. There are various account types to cater to the diverse needs of traders. These accounts include a Standard Account and a Pro Account, each with specific features and fee structures to accommodate different trading styles.
Moreover, XTB offers a robust set of research and analysis tools, including daily market analysis, economic calendars, and webinars. Their research resources provide valuable insights for traders to stay informed about market trends and news events.

Deposit methods
Bank Transfer, PayPal, Credit/Debit Cards, Neteller, Skrill
Deposit methods
Bank Transfer, PayPal, Credit/Debit Cards, Neteller, Skrill
XTB is a well-established and regulated brokerage firm with a strong presence in the European and international trading markets. Their commitment to providing a safe and user-friendly trading environment, combined with educational resources and a wide range of trading instruments, makes XTB a compelling choice for traders looking to engage in forex and CFD trading. In this article, we will explore in detail the key reasons why you should consider XTB for your FX trading needs.
XTB offered trading instruments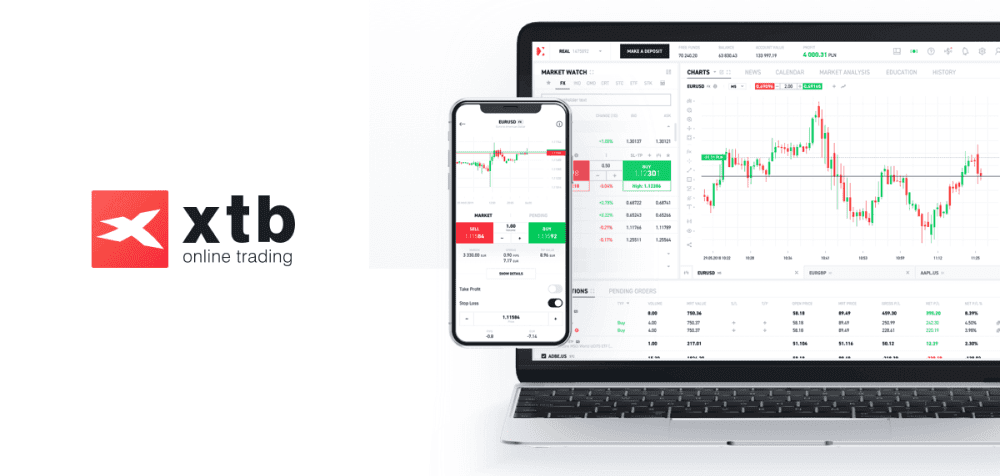 XTB offers a diverse range of trading instruments across multiple asset classes. This variety allows traders to build diversified portfolios, explore different markets, and take advantage of various trading opportunities. Here's more information about the different types of instruments available for trading with XTB:
Forex currency pairs: Forex trading is at the core of XTB's offerings. They provide access to a wide selection of major, minor, and exotic currency pairs. Major pairs often include combinations of major world currencies such as EUR/USD (Euro/US Dollar) and USD/JPY (US Dollar/Japanese Yen). Minor and exotic pairs involve currencies from smaller or emerging economies, such as USD/TRY (US Dollar/Turkish Lira) and EUR/SGD (Euro/Singapore Dollar).
Indices: XTB offers CFDs on a range of global stock market indices, allowing traders to speculate on the performance of entire markets. Popular indices available for trading include the S&P 500, DAX 30, FTSE 100, and many others.
Commodities: Traders can access CFDs on various commodities, including precious metals like gold and silver, as well as energy commodities such as crude oil. Trading commodities provides exposure to the price movements of these physical assets without the need to own or store them.
Shares: XTB offers CFDs on individual company shares from major global stock exchanges. Traders can speculate on the price movements of companies like Apple, Amazon, Google, and other well-known corporations.
Cryptocurrencies: Cryptocurrency trading has gained immense popularity, and XTB caters to this demand by offering CFDs on a selection of digital currencies, including Bitcoin (BTC), Ethereum (ETH), and Ripple (XRP). Traders can benefit from the price volatility in the cryptocurrency market without having to own the underlying assets.
ETFs (Exchange-Traded Funds): ETFs are investment funds that hold a basket of assets, such as stocks, bonds, or commodities. XTB provides CFDs on a variety of ETFs, allowing traders to diversify their portfolios by trading the overall performance of these funds.
Bonds: While not as common as other asset classes, XTB also offers CFDs on government and corporate bonds. These CFDs enable traders to speculate on the future prices and yields of bonds.
Options: XTB provides access to CFDs on options, allowing traders to participate in options trading. Options provide opportunities for hedging, speculation, and managing risk.
Futures: XTB offers CFDs on futures contracts for various commodities and indices. Futures are derivatives that allow traders to speculate on the future price of the underlying asset, making them a valuable tool for risk management and trading strategies.
XTB prides itself on offering competitive spreads, which can significantly impact a trader's overall profitability. The broker maintains transparency in its fee structure, making it easy for traders to understand and manage their trading costs.
It's important to note that trading CFDs on these instruments involves a certain level of risk due to the leveraged nature of these products. Traders should carefully consider their risk tolerance and employ risk management strategies when trading with XTB or any other broker. To keep you safer, XTB provides trading demo accounts, extensive market analysis, and research tools to assist traders in making informed decisions when trading these diverse instruments. You can open a free demo account to check out the available instruments here:

XTB special offers and advanced FX trading features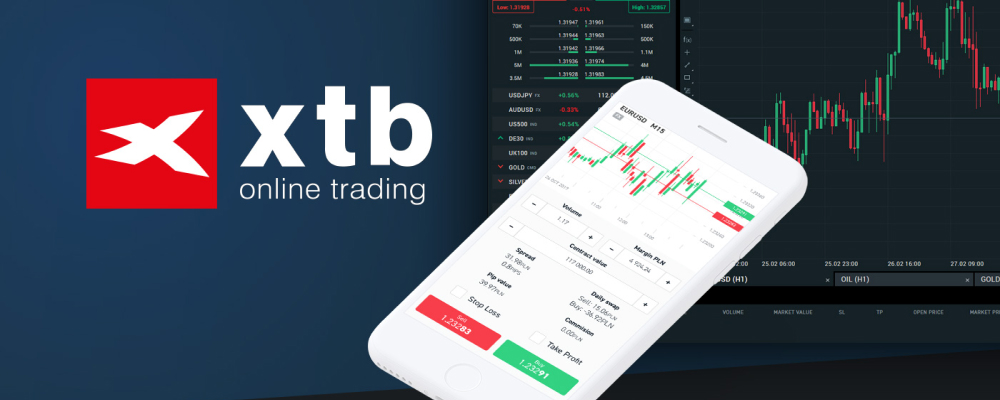 There are a range of special features and services that set it apart from other brokers. These features are designed to enhance the trading experience and provide traders with valuable tools and resources. Here are some of the special features that make XTB stand out:
xStation Platform
XTB's proprietary trading platform, xStation, is known for its user-friendly design and advanced trading tools. It offers real-time market data, customizable charts, and various technical indicators. The platform is suitable for both beginner and experienced traders, and its intuitive interface makes it easy to navigate.
MetaTrader 4 (MT4)
XTB provides access to the MetaTrader 4 platform, a widely recognized and highly customizable trading platform favored by many professional traders. MT4 allows for automated trading through Expert Advisors (EAs) and supports algorithmic trading strategies.
Also, there is a comprehensive suite of research and analysis tools for the platform. This includes daily market analysis, economic calendars, and in-depth research reports. These resources provide traders with valuable insights into market trends and events.
Education and traders' training
XTB is committed to educating traders at all levels of experience. They offer a variety of educational resources, such as video tutorials, trading courses, and regular webinars. These resources are designed to help traders improve their skills and develop effective trading strategies.
The broker's customer support team is multilingual and available through various communication channels, including live chat, email, and phone. This ensures that clients from around the world can receive timely assistance when needed.
Advanced charting
The xStation platform offers advanced charting capabilities, allowing traders to conduct in-depth technical analysis. Traders can customize charts, use various timeframes, and access a wide range of technical indicators to make more informed trading decisions.
Moreover, XTB provides real-time market data and pricing, ensuring that traders have access to the latest information, which is crucial for making informed trading decisions in the fast-paced world of financial markets.
XTB Social trading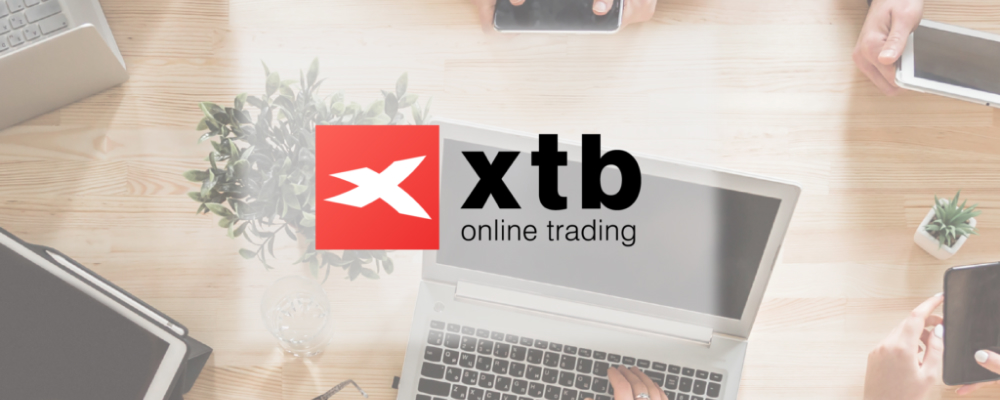 The broker offers a Social trading feature known as XTB Social Trading, which is designed to enhance the trading experience by allowing traders to interact, follow, and even copy the trades of experienced and successful traders. Social trading combines elements of social networking with traditional online trading to create a collaborative and community-driven environment.
Traders using XTB Social Trading create profiles that provide information about their trading strategies, performance, and risk levels. These profiles help followers assess the suitability of a trader to follow or copy.
Social Trading allows users to follow and copy the trading strategies of experienced traders. This means that less experienced traders can replicate the trades of more seasoned traders, potentially benefiting from their expertise and performance.
XTB provides a leaderboard that ranks traders based on their performance. The leaderboard helps followers discover and choose traders to follow based on their trading history, profitability, and risk metrics.
Also, there is risk management within its Social trading platform. Users can set parameters to manage the risk level when copying trades, such as setting maximum trade size, controlling leverage, or choosing to copy only specific portions of a trader's portfolio.
Traders and followers can access real-time updates, news, and notifications within the social trading platform, allowing for quick reactions to market events and trader actions. XTB provides comprehensive statistics and performance data for both followers and traders. This data includes return on investment (ROI), drawdown, win rate, and more, allowing users to make informed decisions when selecting traders to follow.
The platform encourages interaction and engagement within the trading community. Traders can discuss strategies, share insights, and collaborate with other users, fostering a sense of community and knowledge sharing.
Benefits of XTB Social Trading
Access to expertise: Social trading allows less experienced traders to access the strategies and expertise of successful traders, potentially improving their trading results.
Diversification: Followers can diversify their trading portfolios by copying multiple traders with different trading styles and asset preferences.
Learning opportunity: Social trading serves as a valuable learning opportunity for novice traders. They can observe and learn from experienced traders by analyzing their trades and strategies.
Reduced time commitment: For those with limited time for active trading, social trading can provide a way to participate in the markets without the need for extensive research and analysis.
Community engagement: Social trading creates a sense of community among traders, fostering collaboration, idea sharing, and a support network for those in the trading community.
It's important to note that while Social trading can offer benefits, it also involves risks. Even experienced traders can incur losses, and past performance is not a guarantee of future success. Traders considering social trading should carefully evaluate the profiles of traders they follow, use risk management tools, and maintain a diversified portfolio to manage risk effectively.
Why choose XTB for your FX trading needs

XTB distinguishes itself as a highly reputable and dependable broker, offering a comprehensive suite of features and services that cater to traders of all levels of expertise. Their commitment to regulatory compliance ensures that clients' funds and data are well-protected, fostering trust and confidence in their services. XTB's user-friendly trading platforms, including the intuitive xStation and the widely acclaimed MetaTrader 4, grant traders the tools they need to make informed decisions and execute trades efficiently.
The broker's diverse range of trading instruments, encompassing Forex, indices, commodities, shares, Cryptocurrencies, and more, empowers traders to create diversified portfolios and capitalize on diverse market opportunities.
XTB's competitive spreads and transparent fee structure contribute to a more cost-effective trading experience, which can significantly impact profitability over the long term. With their multilingual customer support team readily available through various channels, XTB ensures that clients receive timely assistance when needed.
In conclusion, XTB's blend of regulatory compliance, user-friendly platforms, educational resources, diversified instruments, competitive pricing, and responsive customer support collectively make it a broker of choice for traders looking to embark on their forex and CFD trading journey. Whether you are just starting or are an experienced trader, XTB provides the resources and tools necessary for a successful trading experience, and you can benefit from it now by registering with the broker:

---
Related articles: 
Uncover the benefits of the XTB Demo Account to practice risk-free trading and maximize your skills. Learn valuable tips to make the most out of your demo experience and your journey to proficient trading with XTB today!
Uncover a detailed examination of XTB's xStation mobile app for trading in this comprehensive review, presented by market experts from TopForex.trade. Acquire valuable insights into the broker's mobile app, encompassing technical specifications, charting functionalities, signals, and supplementary features. This review equips you with all the necessary information to maximize your trading experience with XTB's xStation mobile app and enhance your overall performance.
Discover everything about XTB's trading platforms with the help of TopForex.trade market experts. The review covers everything you need to know about the broker's xStation desktop and web platform, MT4 terminal, and mobile app. You'll learn about technical capabilities and additional features. Moreover, you'll find out how to optimize your trading experience with XTB, including on-the-go with the mobile app.
Unlocking the benefits of XTB - FAQ
XTB, also known as X-Trade Brokers, is a well-established brokerage firm offering a wide range of financial instruments for traders. For more detailed information on the services and features XTB provides, please check out the full article. If you're ready to start trading with XTB, you can follow the links in the article to their official website.
Yes, XTB is highly regulated and operates under the supervision of reputable financial authorities, including the FCA, CySEC, and KNF. These regulatory bodies ensure that XTB maintains the highest standards of safety and transparency. To learn more about their regulatory compliance, please refer to the full article and visit XTB's website to start trading securely.
XTB provides traders with access to a user-friendly trading platform called xStation, along with the popular MetaTrader 4 (MT4) platform. Detailed information about these platforms can be found in the full article. To start trading on these platforms, visit XTB through the provided links.
XTB offers various account types to cater to different trading styles. You can find more information about these account types in the full article. To open an account that suits your needs, simply follow the links provided to XTB's official website.
XTB Social Trading allows traders to interact, follow, and copy the trades of experienced traders. To learn more about this feature and how to participate, please check the full article. If you're interested in social trading, you can follow the provided links to XTB's website and join the Social trading community.