ExpressVPN
ExpressVPN: comprehensive review of the leading VPN service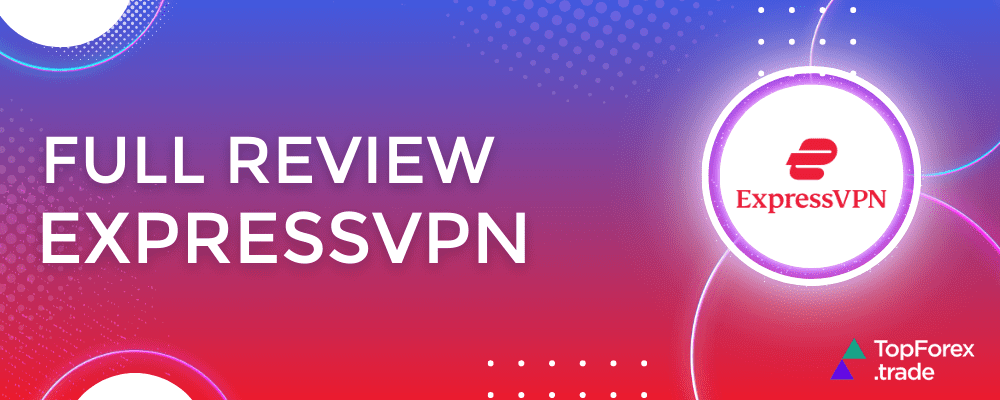 ExpressVPN is one of the most popular and reputable Virtual Private Network services in the industry. It is known for providing users with high privacy, security, and reliable performance. 
Price: from $8.32 per month;

Free trial: 30 days;

Servers: over 5700 servers in 94 countries;

Logging policy: Zero log policy;

Protocols/Encryption: OpenVPN and IKEv2;

Maximum connected devices: up to 8 devices simultaneously;  

Torrenting: P2P file sharing and torrenting allowed;

Streaming: Hulu, HBO, BBC iPlayer, Disney+, MAX, Amazon Prime, and more

Support: 24/7 chat and email;

Features: kill-switch, split tunneling, thread manager, etc. 
In today's ever-changing digital landscape, maintaining online privacy and security has become critical. VPNs have evolved into essential tools for protecting internet users from potential dangers and maintaining privacy while browsing. ExpressVPN is a well-known VPN service that is known for its excellent features and solid performance. This article provides a general assessment of ExpressVPN in 2023, focusing on its parts, security protocols, speed, customer support, and overall user experience.

Streaming services unlock
Netflix, Hulu
Number of server countries
#
Streaming services unlock
Netflix, Hulu
Number of server countries
#
ExpressVPN pricing and subscription plans

ExpressVPN offers various subscription plans with different durations, and they often run special deals and discounts. While it might not be the cheapest VPN option, its quality and reputation make it a preferred choice for many users.
Each plan includes the same features: access to the entire server network, unlimited bandwidth, support for various devices and platforms, and 24/7 customer support. ExpressVPN also offers a 30-day money-back guarantee, allowing you to try the service risk-free.
Monthly plan: $12.95;

6-month plan: $9.99;

12-month plan: $8.32;
ExpressVPN occasionally runs special promotions or discounts, and now you can get 35% off the annual plan by following the link below. 

ExpressVPN user privacy protection


ExpressVPN is renowned for its robust privacy features, which are designed to protect users' online data and ensure a high level of anonymity. Here are some of the key privacy features offered by the provider:
ExpressVPN No-Logs policy
One of the most crucial aspects of ExpressVPN's privacy commitment is its strict no-logs policy. ExpressVPN does not keep any records of its users' browsing activities, connection logs, or any information that could be used to identify individual users. This means that your online activities are not tracked or stored while using the service.
ExpressVPN encryption
ExpressVPN utilizes military-grade encryption to secure users' internet traffic. It employs the Advanced Encryption Standard (AES) with 256-bit keys, which is considered highly secure and virtually unbreakable.
ExpressVPN secure protocols
The VPN service supports multiple VPN protocols, including OpenVPN (both UDP and TCP), IKEv2, L2TP/IPsec, and PPTP. Users can choose the protocol that best suits their needs, depending on security and speed requirements.
ExpressVPN TrustedServer technology
ExpressVPN operates its servers using RAM-only technology known as TrustedServer. This ensures that no data is written to the server's hard drives, enhancing security and further protecting user privacy.
ExpressVPN Network lock (Kill Switch)
ExpressVPN features a Network Lock (sometimes referred to as a Kill Switch), which is an essential privacy feature. If your VPN connection is interrupted for any reason, the Network Lock will automatically halt all internet traffic to and from your device, preventing any data leakage outside the secure VPN tunnel.
ExpressVPN Split tunneling
ExpressVPN offers split tunneling on its applications, allowing users to select specific apps or websites that will bypass the VPN connection. This can be useful for accessing local resources while still encrypting other online activities.
ExpressVPN anonymous payment options
To further enhance privacy, ExpressVPN accepts anonymous payment methods, such as Bitcoin. This allows users to subscribe to the service without providing any personal information.
ExpressVPN Private DNS
ExpressVPN uses private, encrypted DNS on every server to prevent DNS leaks and ensure that your DNS requests are not visible to third parties.
ExpressVPN trusted jurisdiction
ExpressVPN is based in the British Virgin Islands, which is considered a privacy-friendly jurisdiction with no data retention laws. This location allows the company to operate independently and maintain a strong commitment to user privacy.
ExpressVPN's focus on privacy and security has made it a popular choice for individuals who value their online anonymity and want to protect their data from prying eyes, hackers, and government surveillance. As always, it's essential to keep in mind that privacy features and policies may change over time, so it's advisable to review the latest information on the ExpressVPN website or consult their customer support for the most up-to-date details.
ExpressVPN for torrenting

ExpressVPN is considered a reliable VPN option for torrenting activities. It offers several features that make it suitable for secure and anonymous torrenting. However, please keep in mind that policies and features may change over time, so it's essential to check the latest information on the ExpressVPN website or contact their customer support for the most up-to-date details.
Here's why ExpressVPN is often recommended for torrenting:
P2P and Torrenting Support
ExpressVPN explicitly allows peer-to-peer (P2P) and torrenting activities on its network. Unlike some other VPN services that restrict or discourage torrenting, ExpressVPN is torrent-friendly and does not block or throttle P2P traffic.
Secure and private connections
ExpressVPN's strong encryption and tunneling protocols ensure that your torrenting activities remain secure and private. This means that your ISP and other potential prying eyes won't be able to monitor or track your downloads.
ExpressVPN has a strict no-logs policy, which means it does not keep records of your online activities, including your torrenting sessions. This ensures that even if anyone were to request user data, there would be no information to share.
Network lock (Kill Switch)
The Network Lock feature, also known as a Kill Switch, is essential for torrenting. If the VPN connection drops unexpectedly, the Network Lock will automatically cut off your internet connection, preventing any potential IP leaks and ensuring your IP address remains hidden.
ExpressVPN is known for its fast and reliable connection speeds. This is crucial for a smooth torrenting experience, as it allows you to download and upload files quickly without sacrificing performance.
ExpressVPN has an extensive server network with servers in multiple countries. This wide coverage offers more options for torrenting, as you can connect to servers located in regions with better torrenting conditions or access geo-restricted content.
When torrenting, using a VPN is essential to protect your privacy and avoid potential legal issues. By encrypting your internet traffic and hiding your IP address, ExpressVPN helps you torrent safely and anonymously. However, it's crucial to use torrenting responsibly and abide by the copyright laws and regulations in your country.
ExpressVPN for streaming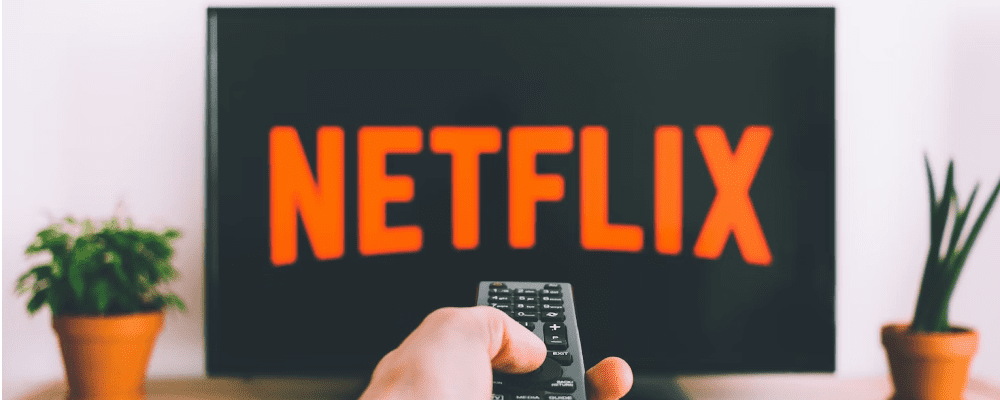 ExpressVPN is one of the VPNs that is compatible with a wider range of streaming sites. It has a reputation for reliably bypassing geo-restrictions and allowing users to access content from various regions. While the specific streaming services that can be accessed with ExpressVPN can vary based on the server location and other factors, here are some of the popular streaming sites that have been reported to work well with ExpressVPN:
Netflix:

ExpressVPN is often used to access different regional libraries of Netflix. Users can connect to servers in other countries to unlock content that might not be available in their own region.

Hulu:

Hulu's streaming service can be accessed using ExpressVPN by connecting to a server in the United States.

Amazon Prime Video

: Similar to Netflix, ExpressVPN can help users access different regions of Amazon Prime Video, expanding the available content selection.

BBC iPlayer:

ExpressVPN is often used to access the UK's BBC iPlayer, allowing users to watch popular British TV shows and content.

Disney+:

ExpressVPN users can connect to servers in various countries to access Disney+ content, including content available in specific regions.

HBO Max:

Users can use ExpressVPN to access HBO Max by connecting to a US server.

YouTube:

While YouTube is generally accessible worldwide, ExpressVPN can provide an extra layer of privacy and security while streaming YouTube content.

Showtime:

Showtime's streaming service can also be accessed using ExpressVPN by connecting to a server in the United States.

Sling TV:

ExpressVPN can help users access Sling TV's streaming service by connecting to US servers.

ITV Hub:

ExpressVPN is often used to access the UK's ITV Hub for streaming British television content.
ExpressVPN for gaming

Using a VPN for gaming enhances security by encrypting your connection and safeguarding against threats like DDoS attacks. It allows you to bypass geo-restrictions, and access games and content from different regions. A VPN can potentially reduce lag and latency, resulting in smoother gameplay. It safeguards your personal information and is especially useful when gaming on public Wi-Fi. Additionally, a VPN enables playing with friends abroad by connecting to game servers as if you were in their region.
An ExpressVPN subscription includes software solutions for every device in your home, including gaming consoles like PlayStation and Xbox and smart TV systems like Apple TV, Amazon TV Fire Stick, and Samsung Smart TV.
ExpressVPN is known for its fast and reliable connection speeds. As it is crucial for gaming, as lag and latency can significantly affect your gaming performance. ExpressVPN's high-speed servers can help reduce latency and ensure a smooth gaming experience.
Moreover, ExpressVPN has a large server network with locations in numerous countries. This wide coverage allows you to connect to servers closer to gaming servers or regions where you want to access games or content. This can potentially reduce ping times and improve overall gaming performance.
Also, while gaming, ExpressVPN can be used for online multiplayer gaming, allowing you to connect with friends or players from different regions without geographical restrictions.
ExpressVPN server countries

ExpressVPN offers servers in over 94 countries worldwide. This extensive server network provides users with a wide range of options for connecting to different regions, accessing geo-restricted content, and optimizing their online experience. 
Also, there is an ExpressVPN Smart Location feature that automatically picks the best VPN server location just for you so you can explore the internet and all its content securely and at blazing-fast speed. The Smart Location algorithm ranks VPN server locations based on key metrics such as download speed, latency, and distance.
Get ExpressVPN with 35% off
ExpressVPN stands as a top-tier VPN service that excels in multiple aspects. Its extensive server network, spanning over 94 countries, enables seamless access to geo-restricted content and efficient bypassing of censorship. With robust encryption protocols, including AES-256, and a strict no-logging policy, ExpressVPN prioritizes user security and privacy.
The Network Lock feature ensures data protection even in the event of a connection drop. Its fast and stable connection speeds, combined with compatibility across a wide range of devices and platforms, make it an ideal choice for streaming, gaming and secure browsing. Furthermore, ExpressVPN's commitment to customer satisfaction is evident through its excellent 24/7 customer support. 
Secure your online privacy and access restricted content with ExpressVPN's premium service, available now with an enticing 35% discount – act quickly to seize this limited-time offer!

ExpressVPN overall scores
This review was created for you to learn more about ExpressVPN and decide on how well it suits your needs and values. We scored it using our own criteria and methodology to present you with a full, informative report. However, some info is clearer in numbers! Please, see ExpressVPN final scores in areas that our experts consider high-priority.
ExpressVPN broker FAQ
Absolutely. ExpressVPN offers fast and stable connections, reducing lag and protecting against DDoS attacks. Its servers can optimize gaming performance and provide enhanced security. For more info go to the respective part of the review above.
As it is described in the review above, ExpressVPN offers servers in over 94 countries, giving you the flexibility to connect to various regions for different purposes, such as accessing content or enhancing privacy.
No, ExpressVPN has a strict no-logs policy. It does not monitor, record, or store your browsing history, ensuring your online activities remain private.
Yes, ExpressVPN allows simultaneous connections on multiple devices, making it convenient to secure your smartphone, laptop, tablet, and other devices with a single subscription. Follow the link at the end of the review to get 35% off your VPN deal.
ExpressVPN offers user-friendly apps for various devices and platforms. Follow the link above, and after subscribing, simply download and install the appropriate app, log in, and connect to a server of your choice.