PureVPN
PureVPN: an in-depth analysis of features, security, and speed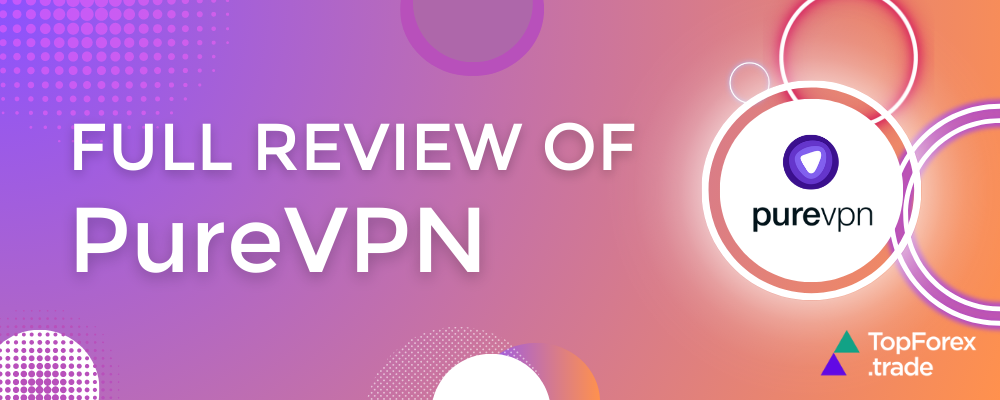 To ensure anonymity, privacy, and safe access to your favorite content on the internet, many people rely on VPN services. With the market flooded with an increasing number of apps, selecting the best option can be a time-consuming task. In light of this, we have conducted a thorough review of PureVPN, which stands out as one of the top VPN providers.
PureVPN offers an intuitive, reliable, and flexible platform, making it easy for users to navigate and utilize its features. The service boasts an extensive network of servers, ensuring high-speed connections and a seamless browsing experience. Additionally, PureVPN employs robust encryption protocols, enhancing security and safeguarding your online activities.
Let's delve into the significant features of PureVPN to better understand why it is considered one of the best choices for maintaining a secure and private online presence.
Price: Starts at just $2.22 per month
Free plan or trial: 7 days trial. A 30-day money-back
Servers: More than 6500 servers in 70+ countries
Logging policy: No-log policy
Location (jurisdiction): The British Virgin Islands
Protocols/Encryption: SSTP, L2TP/IPSec, PPTP, OpenVPN, IPSec/IKEv2, Wireguard, AES-256 encryption
Torrenting: P2P file sharing and torrenting allowed
Streaming: Netflix US, Channel 4, Disney+, Amazon Prime, Hulu and more
Support: 24/7 chat and email
Features: Port-Forwarding, ad and malware blocking, Kill-Switch, DDoS protection, PureKeep, PureEncrypt, and more
Streaming services unlock
-
Number of server countries
#
Streaming services unlock
-
Number of server countries
#
PureVPN: speed and performance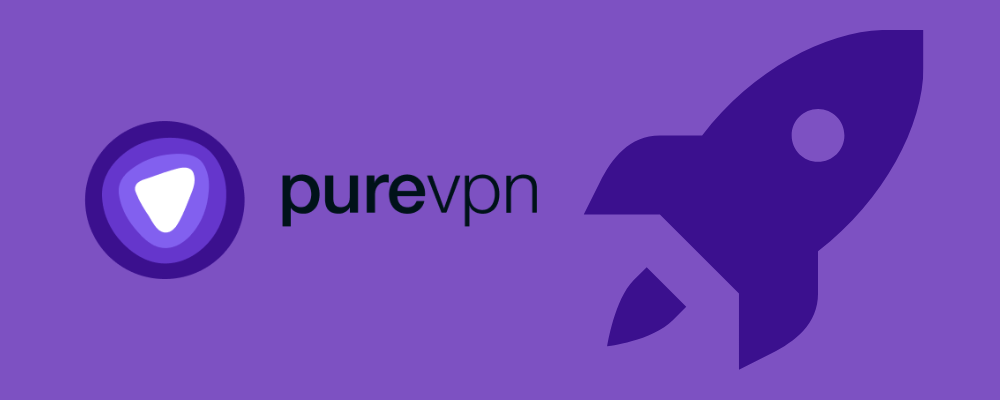 Unlike many local VPN providers, PureVPN doesn't compromise your internet speed or impose any network restrictions. Your internet connection will remain as fast as it was before connecting to the VPN, allowing you to seamlessly watch online videos and play computer games without any speed limits.
Furthermore, PureVPN grants users the freedom to select servers based on their specific speed requirements and other preferences. For instance, opting for Streaming and File Sharing modes ensures a connection to specialized high-speed servers, while those seeking complete anonymity can choose the Security/Privacy mode with the OpenVPN protocol. Additionally, PureVPN has recently introduced WireGuard, the fastest VPN protocol available, further enhancing its performance and user experience.
PureVPN: secure connection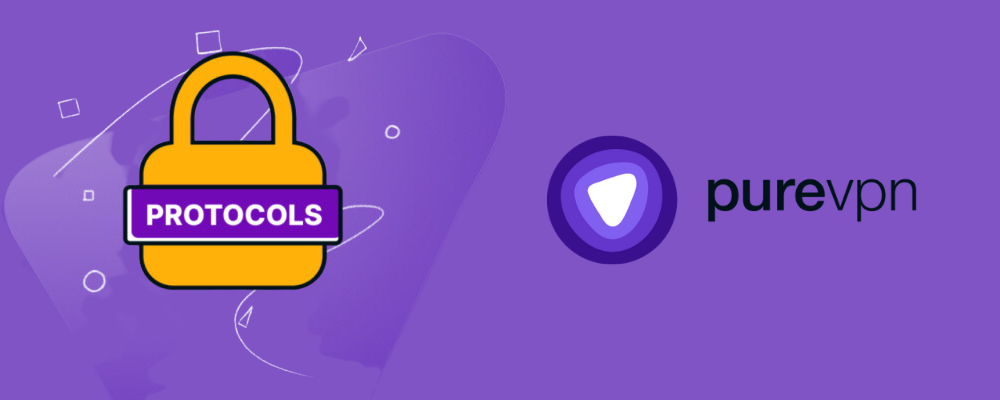 PureVPN offers comprehensive support for all essential protocols, ensuring that all network activities benefit from the latest advancements in encryption technology. Users have the autonomy to choose their preferred connection protocol based on individual needs and preferences, with options including SSTP, L2TP/IPSec, PPTP, IPSec/IKEv2, highly secure OpenVPN, and the lightning-fast Wireguard.
The company's servers are fortified with AES-256 encryption, recognized as the most robust and secure encryption standard available today. Additionally, PureVPN takes proactive measures to safeguard against IPv6 leaks, ensuring that user traffic remains protected from potential threats posed by hackers, trackers, and other malicious entities.
If there is an unexpected disconnection of the VPN, PureVPN's Kill Switch function will be triggered, instantly breaking the internet connection to ensure the user's network identity, including IP address and location, remains hidden. Once the VPN connection is reestablished, the user will be automatically connected back to the network. This ensures that privacy, security, and anonymity stay intact even during VPN downtime.
Another valuable feature is the "split tunneling" capability. This allows users to have control over which data they want to route through their regular Internet Service Provider (ISP) and which data they prefer to transfer through the VPN connection. This flexible option empowers users to make personalized decisions about their data routing for an optimized and customized browsing experience.
PureVPN boasts a variety of exceptional features, including:
PureVPN: Ad Blocker
A built-in ad-blocking capability that effectively removes ads from websites, leading to a more pleasant browsing experience while conserving bandwidth.
PureVPN: Port Forwarding
An optional add-on provides an additional layer of security to prevent unauthorized access and exploitation of potential security vulnerabilities.
PureVPN: Dedicated IP Address
Each client is assigned a dedicated IP address, ensuring a unique and personalized connection experience.
PureVPN: DDoS Protection
While most antivirus software includes DDoS protection, PureVPN offers it as an optional add-on, further safeguarding users against DDoS attacks.
Furthermore, PureVPN offers a range of valuable additional services:
PureKeep
A password manager utilizing cutting-edge encryption to securely store passwords, banking details, and sensitive data.
PureEncrypt
A cloud security tool that encrypts photos, videos, and files, providing a safe and secure online storage solution.
PureWL
Allows users to create their own branded VPN service, leveraging PureVPN's infrastructure, tools, and expertise.
PurePrivacy
A social media checker that reviews and optimizes privacy settings on platforms like Facebook and Instagram, even identifying lesser-known settings for comprehensive privacy protection.
PureDome
An all-in-one dashboard app designed to effectively manage online privacy for remote teams, ensuring seamless privacy management for organizational security.
With these extensive features, PureVPN emerges as a reliable and comprehensive solution, catering to a wide range of privacy, security, and data management needs.
PureVPN: prices and devices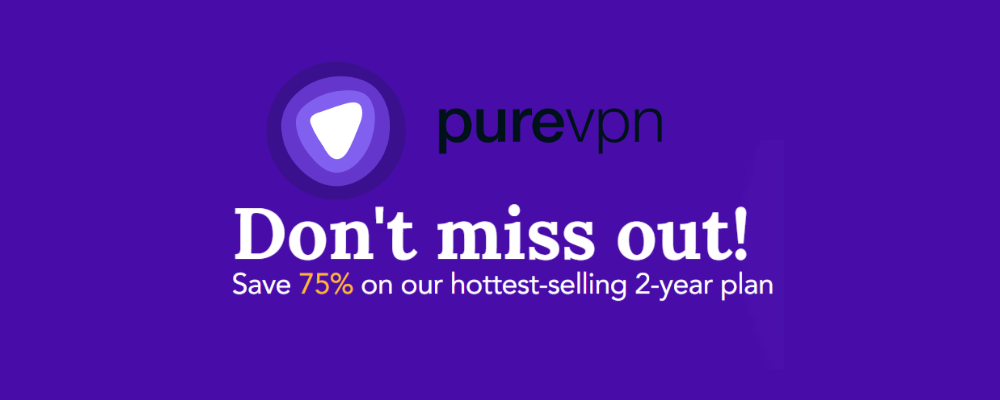 This provider offers three complete tariff plans that vary their prices depending on the period for which you intend to purchase the service: this includes a month, a year, and two years. The most profitable will be if you buy a subscription for two years and it will cost you only $4.99 and you will save 75%. This is a very advantageous offer for first-class service. 
Each plan comes with a 31-day money-back guarantee

The service can be paid for by bank cards, PayPal, as well as Cryptocurrencies to remain anonymous even in payment methods
To get up-to-date information on prices, promotions, and the best discount offered by TopForex.trade, click on our special button.

PureVPN: devices
PureVPN can be used simultaneously on up to 10 different devices with one account. So it can be a huge advantage, especially in case you have a big family or just many devices. Among other things, PureVPN supports the most common operating systems such as:
Android

iOS

Windows

macOS

Linux
PureVPN: privacy protection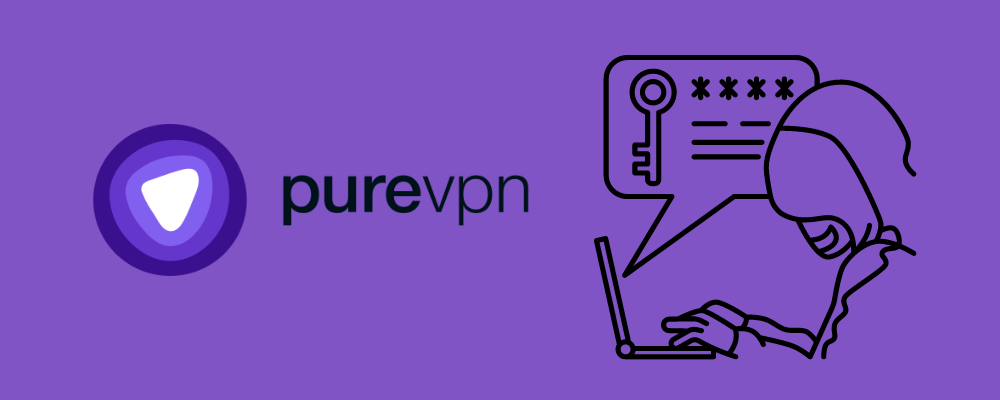 PureVPN upholds a transparent no-logs policy, assuring users that their sensitive data remains private. According to this policy, PureVPN does not retain any records of your real IP address, the IP address assigned by the VPN service, VPN session timestamps, browsing history, or DNS queries. During the registration process, the service collects only essential information, such as your name, email address, and payment method, which aligns with standard practices of privacy-focused VPN services.
Originally based in Hong Kong, PureVPN later relocated its operations to the British Virgin Islands in late 2021. Both of these regions fall outside the jurisdiction of the "5/9/14 Eyes" alliances, offering users the reassurance that their data is not subject to government surveillance or data sharing concerns.
PureVPN: an independent audit
PureVPN maintains an unwavering commitment to privacy, a fact validated by two reputable audit companies.
One such company, Altius IT, an independent US audit firm, thoroughly assessed PureVPN's system and structure. Their findings revealed no indications of any system configuration or system/service log files that could potentially lead to the identification of specific individuals or human activities while using the PureVPN service.
Furthermore, PureVPN has established a continuous partnership with KPMG, one of the world's largest audit firms. This means that KPMG has the authority to conduct audits at any given time and without prior notice. Following their investigation, KPMG has concluded that PureVPN's primary focus is on safeguarding the privacy of its users.
With this robust combination of location and audits attesting that PureVPN retains no logs, users can trust in the VPN's ability to maintain their anonymity effectively.
PureVPN: torrenting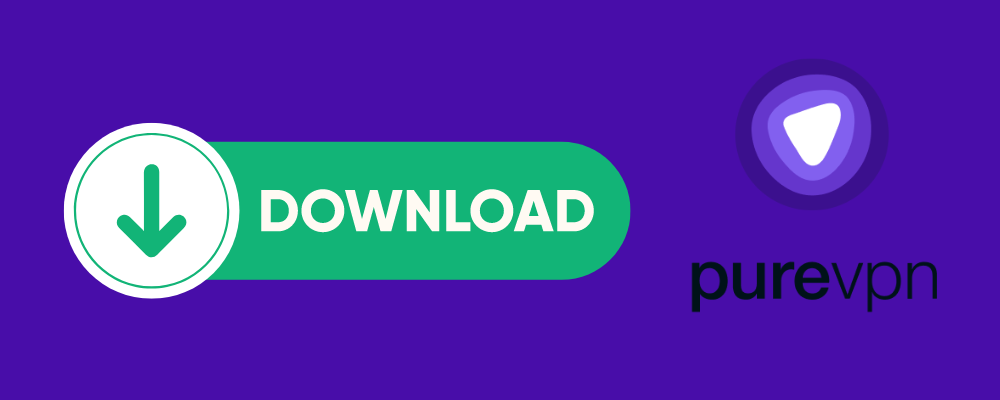 PureVPN allows clients to download torrent files: it is one of the few companies that have no problem claiming that they allow and support file sharing. There are over 50 countries with torrent-enabled VPN servers that are labeled "P2P" in the server list. To date, servers that allow P2P traffic are located in Europe, Asia, Africa, and America.
PureVPN works well with most torrent clients including Vuze, uTorrent, BitTorrent, etc. Additionally, users can switch on file sharing mode, which will enable PureVPN for activities such as VoIP and torrenting. In this mode, it is quite convenient for users to find the most optimized servers that not only support torrenting but also provide the best performance in terms of speed and reliability.
More importantly, one of the main ways a VPN keeps you safe when torrenting is by encrypting your data. Not only does this hide your personal information from torrenting, but it also prevents your ISP from seeing what you're downloading or even what you're downloading with P2P.
PureVPN: unblock streaming services
When it comes to streaming, PureVPN offers great speeds with no lag or pixelated video quality. You can stream shows in HD and 4K Ultra HD at 100Mbps. 
Users can easily unblock many streaming services including:
Netflix in the US, Canada, Australia, France, Germany, Japan, and the UK;

Disney Plus in Australia, Canada, and Germany;

Channel 4 in the UK;

MX Player, Voot, and Zee5 in India.
That's not all, including Peacock TV, DR TV in Denmark, RTE in Ireland, and Tenplay in Australia.
PureVPN: gaming
If you're looking for a good gaming VPN then PureVPN is a great option. The company generally has a pretty good reputation among gamers. Users praise it for its DDoS protection, various server location options, stable ability to unlock region-specific content, and no noticeable drop in internet connection speed: when connecting to the nearest server, the ping increases by only 5 on average.
The service also helps to change IP and bypass geo-blocking in games. PureVPN has made it so you can play PUBG, Fortnite, Overwatch, and CS: GO in any country. Besides, there's also Android and iOS, which means you can set up a VPN on PlayStation and Xbox.
PureVPN: servers network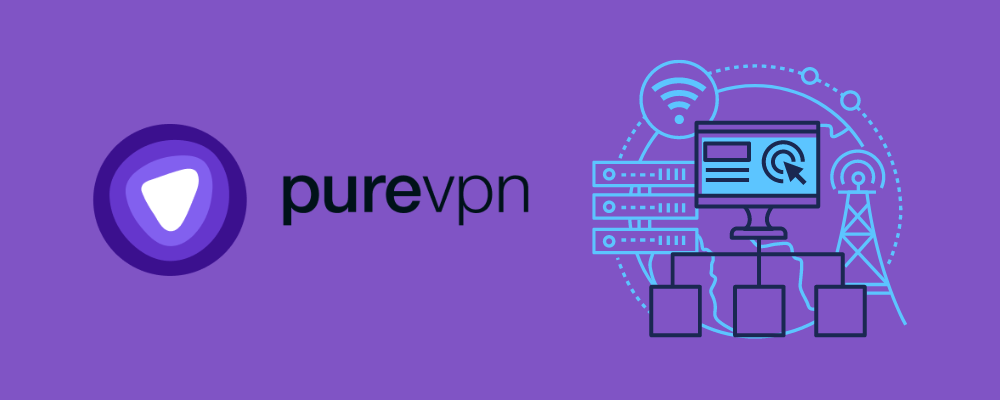 PureVPN boasts an expansive and geographically diverse VPN network, making it one of the largest in the industry. Presently, the provider's network comprises over 6500 servers spread across 70+ countries worldwide. This extensive coverage ensures users have guaranteed access to a wide range of online content, all while experiencing no loss of speed or bandwidth on their computer network.
PureVPN: support
PureVPN has a fast and informative customer support team. You can ask questions via online support chat and via email, in both cases the answer comes very quickly.
If necessary, you can refer to the "frequently asked questions" or read the comprehensive user manual available on the site. There is also the forum and opportunity to check out the latest company and industry news on their blog.
PureVPN: summary
PureVPN is a premium VPN service with over 6500 servers in over 70 countries. The VPN service offers unlimited bandwidth, P2P compatibility, and high-quality security features. Among other things, the provider has excellent encryption and the ability to forward ports. You can also enjoy streaming services like Netflix thanks to PureVPN.
In addition, PureVPN stands out from competitors with its low price – from 4.99 per month. Overall, PureVPN is a great option for both work and personal purposes.

PureVPN overall scores
This review was created for you to learn more about PureVPN and decide on how well it suits your needs and values. We scored it using our own criteria and methodology to present you with a full, informative report. However, some info is clearer in numbers! Please, see PureVPN final scores in areas that our experts consider high-priority.
PureVPN broker FAQ
PureVPN is one of the fastest and best services on the market, supporting all existing platforms and having an easy-to-use interface. With one of the lowest prices on the market, PureVPN protects you wherever you are: it has strong encryption that guarantees the privacy of your online activities and also does not store logs. Read the article to get more info about PureVPN features.
PureVPN is a good choice for torrenting for several reasons, such as its privacy-focused logging policy, good speeds, and a large selection of P2P-enabled servers. Click our special button to get the best VPN deal.
PureVPN has the most powerful military grade, state-of-the-art 256-bit encryption that guarantees security in your internet browser. It also has P2P protection, which is an add-on that identifies, blocks viruses and malware disguised as files. Check out the article to get a TopFprex.trade discount.
PureVPN can be used simultaneously on up to 10 different devices with one account. It supports the most common operating systems such as Android, iOS, Windows, macOS and Linux. Get the best VPN deal clicking our special buttons.
PureVPN has a transparent no-logs policy. It states that the VPN doesn't store your real IP address, the IP address assigned by the VPN service, VPN session timestamps, browsing history, and DNS queries. Get complete privacy with an attractive discount by clicking on our special buttons.