eToro advanced trading tools: the economic calendar, advanced charting, and one-click trading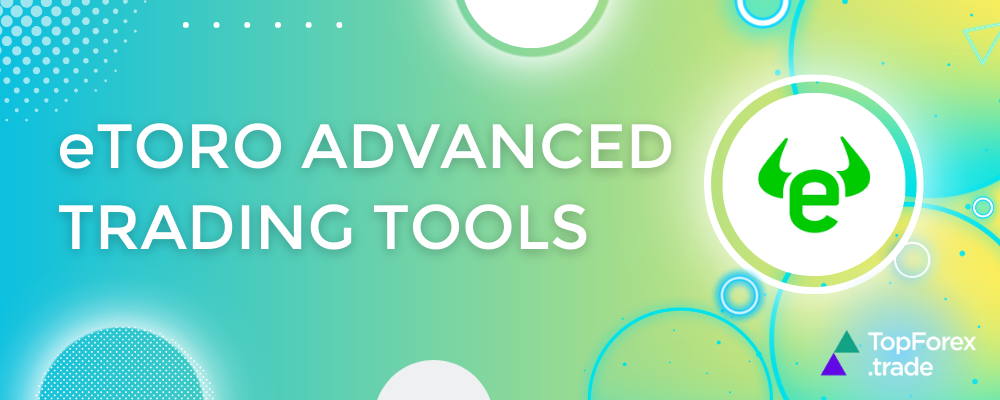 Whether you're a novice in the trading realm or a seasoned investor, the integration of advanced trading tools within your trading platform is crucial for effective decision-making. eToro, a trailblazer in the realm of social trading and investment platforms, consistently pushes the boundaries of innovation. Beyond being a mere trading platform, eToro is an ecosystem meticulously crafted to equip traders with the essential knowledge, insights, and tools for making well-informed choices.
Within this comprehensive guide, we will delve into three of eToro's most potent trading tools: the economic calendar, advanced charting, and one-click trading. These functionalities signify a significant leap forward in trading technology, catering to both established professionals and those taking their first steps in the trading world. By harnessing these tools effectively, traders can secure a competitive edge in today's fast-paced financial markets.

Deposit methods
Trustly, iDEAL, Rapid, PayPal, Klarna, Credit/Debit Cards, Neteller, Wire, Skrill
Deposit methods
Trustly, iDEAL, Rapid, PayPal, Klarna, Credit/Debit Cards, Neteller, Wire, Skrill
eToro economic calendar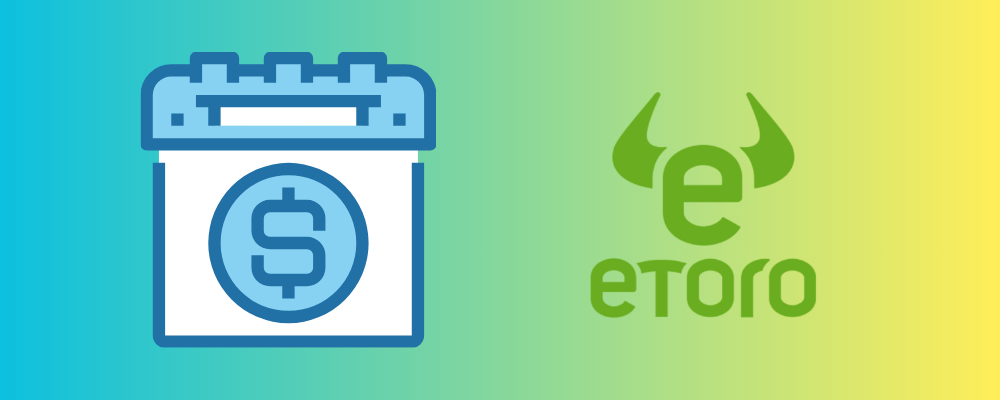 In the ever-fluctuating landscape of financial markets, being aware of scheduled events that can sway the tides is paramount. From earnings reports and dividend payments to Federal Reserve meetings and elections, a multitude of occurrences hold the potential to influence market dynamics. While not every event is predictable, a significant portion offers traders a strategic advantage.
Remaining attuned to events with the potential to impact your investment portfolio empowers you to make astute trading decisions. This vigilance enables timely adjustments to your exposure levels as events unfold, minimizing risks and maximizing opportunities.
eToro's economic calendar is a powerful tool that ensures you never miss a crucial earnings release or dividend/ex-dividend date. This comprehensive calendar not only highlights events pertinent to the stocks in your portfolio but also covers the top 50 most sought-after stocks. Customization is at your fingertips, allowing you to filter and focus on the events that matter most to you.
Displayed in a user-friendly monthly format, the calendar employs a color-coded system to swiftly categorize events by type. A simple hover over any event provides you with additional context and details. Remarkably, you can even execute trades directly from the calendar, streamlining your decision-making process. On mobile platforms, events are conveniently presented in an easily scrollable list format, ensuring accessibility on the go.
With eToro's economic calendar as your ally, you'll be equipped to navigate the markets with confidence, seizing opportunities and mitigating risks as they arise. Stay informed, stay ahead, and let the eToro economic calendar be your beacon in the dynamic world of trading.
eToro advanced charts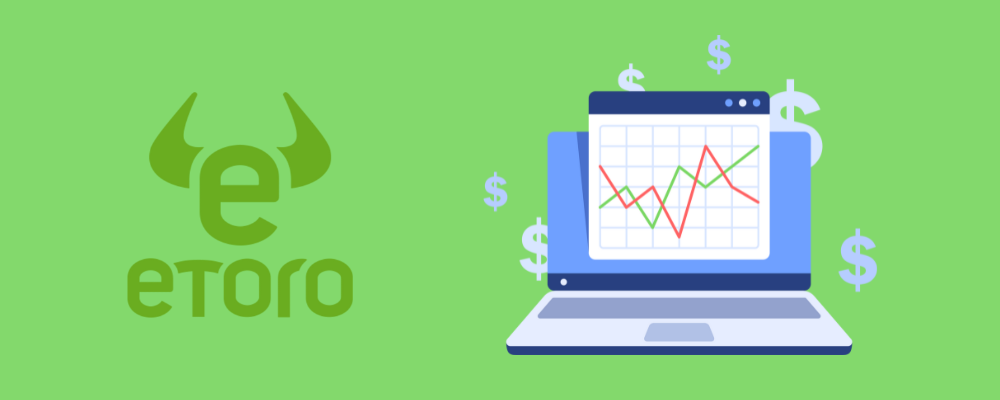 Beyond the basics, eToro's advanced charts offer an array of features that cater to the discerning trader's analytical needs. These advanced charts provide a multifaceted toolkit for analysis, retaining familiar tools while introducing an enriched arsenal, including extended Fibonacci, Gann, and Elliot analysis tools—a crowd favorite among traders seeking precision in their technical analysis. Moreover, for those who swear by tried-and-tested trading strategies, eToro's advanced charts offer an impressive repertoire of over 100 indicators, from moving averages to oscillators, serving as invaluable guides for executing well-informed trades.
With a selection of over 50 drawing tools at your disposal, eToro's advanced charts empower you to meticulously plan your trades, whether it's trendlines, channels, or geometric shapes. This comprehensive approach to chart analysis ensures that you're armed with the most precise information, enabling you to make decisions with confidence.
The ability to scrutinize asset prices over varying timeframes—ranging from the last four hours down to a mere one minute—provides traders with an unprecedented level of granularity. This laser focus on price movements ensures that you're armed with the most precise information, enabling you to make decisions with confidence.
eToro's advanced charts boast an intuitive user interface, complemented by an easily accessible sidebar housing all the critical analysis tools. Optimized for touchscreen devices, including mobile phones and tablets, these charts ensure a seamless experience, eliminating any inconvenience associated with navigating multiple steps before accessing your desired chart.
One-click trading with eToro
In the fast-paced world of trading, opportunities can materialize and vanish in the blink of an eye. Recognizing this, eToro introduces a game-changing feature: one-click trading. Tailored for experienced traders, this mode empowers users to open positions instantaneously, utilizing pre-set parameters such as amount, leverage, stop-loss, and take-profit.
Time is of the essence, especially when market volatility is at its peak. With one-click trading, you're poised to take action swiftly and decisively, ensuring you're never left on the sidelines when pivotal moments arise.
It's important to note that the one-click trading mode on eToro is not the default setting. To activate this time-saving feature, navigate to the "Settings" screen and select "Trading." By enabling one-click trading, you equip yourself with a powerful tool that can make all the difference in capturing fleeting investment opportunities.
Start trading smarter with eToro's advanced tools
Dive into a realm of advanced trading tools with eToro, where precision and insight meet innovation. With features like the economic calendar, advanced charts, and one-click trading, you'll have the edge you need in today's dynamic markets. Keep your finger on the pulse of critical events, conduct comprehensive analyses, and execute trades seamlessly. Your path to more informed and strategic trading starts here—click the special button to embark on this journey with eToro.

76% of retail CFD accounts lose money
---
Related articles:
A thorough examination of eToro's trading platform reveals its capacity for direct involvement in stocks, ETFs, and cryptocurrencies, as well as Contracts for Difference (CFDs) encompassing currency pairs, indices, and commodities. eToro enables leveraged trading, providing minimal commissions, tight spreads, and a wide range of instruments, all supported by robust tools for proficient risk management.
Explore the domain of eToro's Social trading and tap into the successes of traders worldwide. Choose a strategy or portfolio to seamlessly invest and enjoy the benefits of well-performing trades. Dive into a comprehensive analysis of eToro's Social and Copy trading, which includes features like replicating new trades, utilizing Stop Copy and Pause Copy functions, and navigating trading terminology and commission setups.
Immerse yourself in the diverse range of eToro account options, designed to meet a wide spectrum of trading goals. Whether you're a novice or a seasoned trader, eToro offers tailored experiences. The Retail account caters to traders of all levels, while the Pro account provides advanced leverage and optimal trading conditions. For businesses and legal entities, the Corporate account allows trading with corporate capital, and the Islamic account adheres to Sharia principles for ethical trading. Additionally, the Demo account offers a risk-free environment for practice and experimentation. This detailed guide will help you grasp how each account type addresses specific needs and preferences, empowering traders to make informed decisions and enhance their trading journey.
---
eToro advanced trading tools - FAQ
eToro's advanced trading tools include the Economic Calendar, Advanced Charting, and One-Click Trading. These features are designed to provide traders with enhanced insights and efficiency in making informed trading decisions. Read the article to learn more about eToro's advanced trading tools and use our special button to try them.
The economic calendar can be accessed directly from the eToro trading platform via our special button. It provides a comprehensive overview of scheduled market events, including earnings reports, dividend payments, and economic indicators.
eToro's advanced charting offers extended analysis tools, including Fibonacci, Gann, and Elliot analysis tools, in addition to over 100 indicators and 50+ drawing tools for strategic planning. Click our special button to check it out.
One-click trading allows experienced traders to open positions instantly using pre-set parameters, such as amount, leverage, stop-loss, and take-profit. This feature is especially valuable in high-volatility situations. Read the article to learn more about this advanced feature.
To start using eToro's advanced trading tools, simply click our special button to sign up for an eToro account and access the trading platform. From there, you can explore the economic calendar, advanced charting, and one-click trading features to enhance your trading experience.