Exness: online trading with better-than-market conditions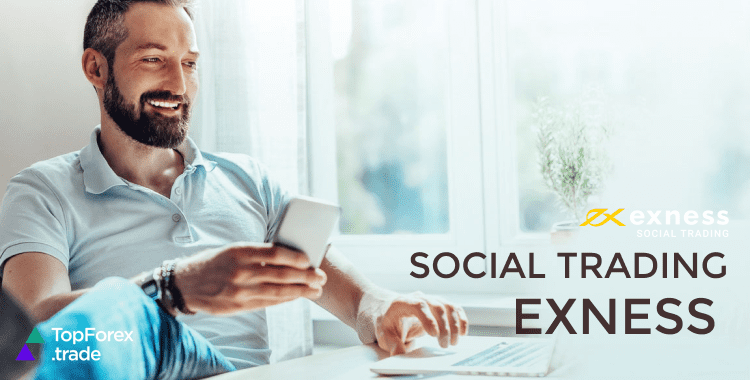 Exness was started in 2008, and it now has more than 380,000 clients from all over the world. In November 2022, its trading volume reached a $2.4 trillion high.
As one of the best financial brokerages in the world, it serves customers from over a hundred different nations. Traders who sign up can participate in the Forex, stock, index, metal, energy, and Cryptocurrency markets. The desktop platform, web app, and mobile app that Exness offers all have a number of cutting-edge trading and analysis tools.
Due to its many different account types (demo, standard, and professional) and low opening deposit of $10, Exness is a great choice for both new and experienced traders. The broker also offers a wide range of trading platforms, such as MetaTrader 1, MetaTrader 4, MetaTrader 5, and MetaTrader WebTerminal, as well as a custom trading app for iOS and Android.
The even better part is that Exness is one of the brokers that offers its clients the option of Social trading, a feature that allows you to increase your potential trading gains by investing in the strategies of other professional traders or sharing your own. With that comes a lot of details to unpack, so let's start! 

Max. leverage
1:Unlimited
Deposit methods
Bitcoin, Perfect Money, Credit/Debit Cards, Neteller, Wire, Skrill
Max. leverage
1:Unlimited
Deposit methods
Bitcoin, Perfect Money, Credit/Debit Cards, Neteller, Wire, Skrill
Benefits of Exness Social Trading

Social trading with Exness has several key advantages:
Despite being "Social" and all about sharing, you are the only person who has access to and control over your funds.
Only credible strategy providers
To become a strategy provider, a trader must meet the broker's high-performance standards, ensuring that you are following a skilled market master.
Opportunity to diversify your portfolio
All trading instruments are available for transactions via Exness Social trading.
Open access to performance data
Before you decide to invest in a strategy, you can examine its performance history.
The best part is that setting up Social trading is easy since Exness' flexible filters will help you find a strategy that matches your risk tolerance and funds.
Exness Social trading account types and conditions

Strategy providers can choose from a variety of account types for their Social Trading strategy accounts, each with its own set of trading conditions. Read on to learn more about these account types and which one is best suited to your trading style.
Social trading strategy accounts allow providers to trade with:
Forex pairs;

Precious metals;

Cryptocurrencies;
When a trader starts copying a strategy, an investment account is automatically opened. When they stop, the account is closed. 
Here are the main trading conditions for each Social trading account:
A minimum first deposit of $500, the minimum equity to activate a strategy is also $500, and the minimum account balance to become visible for investors is $100. This account type offers market order execution and the margin size depends on the instrument.
A minimum first deposit of $500, the minimum equity to activate a strategy is $2000, and the minimum balance to become visible for investors is $400. This account type offers both market and instant order execution, the margin size depends on the instrument and spreads match the Exness Pro trading account type. 
The minimum initial deposit for each strategy is set by its provider, yet by default is equal to $10. Trading conditions Follow ones of the strategy account type. No leverage is provided for Investment accounts. 
The commission earned by strategy providers is put into a separate automatically opened commission account (only one per provider). Strategy providers can monitor the balance of their commission account in their Personal areas. The earned commission is transferred at the end of each trading period.
While choosing your account type, please pay extra attention to the following:
Both Social Standard and Social Pro accounts have a minimum deposit of $500 that must be made all at once, via a single transaction. 

For Social Pro accounts, the strategy doesn't start working until the provider has $2000 in the strategy account. This can be done by either depositing funds in a strategy account or making money from it. If a strategy isn't being used, investors won't be able to see it. 

On strategy accounts, you won't be able to trade in stocks, energies, or indices.
How to choose a suitable strategy for copying with Exness

Some markers can be used to help investors decide which strategy to put money into while they are considering available options.
Some of them are:
The risk score represents the degree of danger involved. In general, the higher the score, the higher the risk, and the faster you can either make or lose money.
Commission paid by investors to strategy providers as a percentage of the investment's gain. That percentage can be anywhere from 0% to 50%.
Potential returns from a given investment strategy. Equity growth or decline from the start to the end of the month, net of all deposits and withdrawals, is recorded in the daily statistics.
The number of investors reveals how many potential traders there are with you to support a strategy.
Leverage is there to show the extent to which a strategy provider uses borrowed money to supplement its own capital. A higher level of leverage increases market risk since the size of the underlying contracts grows. However, leverage has zero effect on the Risk Score.
Equity refers to the sum of money currently in the investment account. By selecting this parameter, you will be taken to the Equity Chart inside the Statistics menu.
All you need to become a Strategy provider with Exness
If you haven't already, you should create a "Personal Area" for yourself as a strategy provider on the Exness website, complete with an email address and phone number. Once you have access to a "Personal Area," log in, choose "Social Trading" from the main menu, and then do the following:
Choose "Create a new strategy" to set up its name, password, and description;

Choose between the Social Standard and Social Pro account types based on how much money you want to deposit; 

Set the commission rate in USD and the leverage (you can change them later);

You will immediately receive your account's account number and server information. When logging into MT4, use these credentials. 

You can start trading right away after making a deposit using a variety of

Exness payment methods

.
Exness Social trading with free VPS

Exness VPS service is available for Social trading as well. VPS is an abbreviation for "Virtual Private Server." These servers are strategically placed near Exness MT servers to provide a fast and secure trading environment regardless of where you are in the world. VPS servers let you use automated trading strategies without having to worry about your own computer or internet connection.
Advantages of an Exness VPS include: 
VPS servers are located close to Exness trading servers, ensuring quick and dependable execution.
Having to run your Expert Advisor on a VPS will make sure that it runs smoothly, regardless of how fast or slow your internet connection is.
You can use Expert Advisors to trade on the financial markets even when your own computer is turned off.
You can trade on the financial markets and get to your account from anywhere in the world without having to install any software. Any operating system can be used with an Exness VPS.
To apply, send an email to the broker's support email or use their live chat. Your account balance must be at least $500 (or the equivalent in another currency), and your free margin should be at least $100 throughout the request. 
Exness: regulated online broker with a Social trading feature
Exness, an EU-originated broker with over 380 thousand customers and trillions of dollars in annual trading activity, has spent over a decade building a solid reputation among its clientele and complying with a wide range of worldwide authorities.
With a $10 minimum deposit, a demo account, and access to extensive market data, analytical tools, trading signals, and built-in VPS service, Exness is a great option for new traders. Social trading is also available, and it's done really effectively. Beginner traders can utilize a demo account to get comfortable trading before moving on to a real account and eventually becoming an investor or strategy providers themselves.
Follow the list of metrics given in this article to pick the most suitable trading strategy, or match the criteria above and earn a commission from every successful deal as a strategy provider:
---
Related articles: 
Find out what options you have in Social trading, Copy trading, PAMM, and MAM.
Review Exness trading platforms from TopForex.trade market experts. Everything you need to know about the broker's original platform, Web, MT4 and MT5 terminals, and mobile app: technical requirements, charts, signals, and extra features for Fundamental and Technical analysis.
All you need to know about trading with Exness in Egypt: various market instruments including currency pairs, stocks, indices, and CFD, popular Forex terminals, swap-free Islamic accounts, and Social trading features with a free demo account, and VPS hosting.
Exness Social trading - FAQ
Social trading allows beginner traders to copy experienced traders and profit from their successful trades. In Exness terminology, an investor is a copy trader who uses Social trading to research and replicate trading strategies produced by experienced traders (called strategy providers). A strategy provider's goal is to create a sound trading strategy so both they and investors can make money (at proportional rates). When a strategy provider's strategy turns profitable, they earn a commission (of up to 50%) at the end of a trading period. In the article above, you'll find more about Social trading with Exness, its account types, commissions, requirements, and instructions on how to get a free VPS service for your trading.
With Exness, as a strategy provider, you can choose between two types of strategy accounts: Social Standard or Social Pro. If you'd like to fund an existing strategy, there is an Investor account type for you. Please refer to the article above to learn more about Exness account types and how they are different from each other.
As noted in the review above, strategy providers can trade Forex pairs, precious metals, and Cryptocurrencies. Consequently, these deals can be copied by other traders.
An investor pays a Social Trading commission to a strategy provider for profitable deals. Strategy providers decide ahead of time how much commission investors will pay for fruitful copied strategies. The commission rate established by a strategy provider is modifiable in the future. Yet, only new investments will have to pay the higher fee rate. Fees for investments that are already open will stay the same. For more information, please refer to the article above.
Once a trading account or strategy account is set up, the type of account cannot be changed. Fortunately, you have the option of creating a new strategy account or signing up as a strategy provider.