Exness
Exness: Reliable online trading on financial markets

Exness entered the industry in 2008, and since then has welcomed more than three hundred thousand clients from all over the world, reaching $2.811 trillion in trading volume by August 2022.
It is one of the top-tier financial brokers in the world, accepting clients from more than 100 countries. By registering, traders get access to multiple financial markets, gaining the ability to trade Forex pairs, stocks, indices, metals, energies, popular Cryptocurrencies like Bitcoin and Ether, and more rare coins. Exness trading platforms and mobile app are equipped with a wide range of advanced trading and analytical tools.
Globally, Exness offers a demo, standard retail, and professional trading accounts, making the broker a fine fit for both new and seasoned trades. Moreover, it requires as little as $10 as a minimum deposit to open an account and access unlimited leverage. Besides account types, the broker offers several trading platforms to choose from Meta Trader 1, MetaTrader 4, MetaTrader 5, or MetaTrader WebTerminal as well as an original trading app for both iOS and Android.
As reliability is a must when it comes to trading, Enxess holds enough means to live up to the point. It's regulated by several of the most authoritative regulators in the world: FCA, CySEC, FSCA, and others.
To summarize, the list of Exness advantages looks quite impressive:

Access to more than 180 trading instruments, including Cryptocurrencies;
Licenses from several global the most credible regulators;
Several retail and professional account types and trading platforms to fit trading needs of any kind;
Free VPS service on demand;
Supported Social trading;
Built-in trading tools: Trader's calculator, Currency converter, Economic calendar, TC Technical Analysis Indicator, Trading signals, and the latest market news.
The offering of swap-free Islamic accounts for Muslim traders;
Exness regulation and security
Exness takes seriously questions of trust and safety, in its activity strictly complying with the rules set by some of the global top respected financial regulators:
The United Kingdom's Financial Conduct Authority (FCA) – the Financial Services Register number 730729 for Exness (UK) Ltd;

Cyprus Securities and Exchange Commission (CySEC) – license number 178/12 for Exness (Cy) Ltd;

South Africa's Financial Sector Conduct Authority (FSCA) – FSP number 51024for Exness ZA (PTY) Ltd;

Mauritius's Financial Services Commission (FSC) – registration number 176967 and Investment Dealer (Full Service Dealer, Excluding Underwriting) license number GB20025294 for Exness (MU) Ltd;

Seychelles Financial Services Authority (FSA) – license number SD025 for Exness (SC) Ltd;

Central Bank of Curaçao and Sint Maarten – license number 0003 LSI;

British Virgin Island's Financial Services Commission (FSC) – registration number 2032226 and investment business license number SIBA/L/20/1133 for Exness (VG) Ltd;
Exness trading account types

When it comes to account types, you can choose from options for both retail and professional traders, as well as practice trading on a new platform in real market conditions with a free demo account before you start trading.
As a retail trader, you can pick Standard (the most popular on the platform with the perfect balance of trading conditions) or Standard Cent (which allows trading in micro lots) account types.
You can trade Forex pairs, metals, Cryptocurrencies, energies, stocks, and indices with the minimum deposit depending on your payment system (in most cases, it's $10), spreads are from 0,3, with no comissions, and unlimited leverage.
Exness Standard Cent account
Trading conditions of the Standard account are available for trading Forex pairs and precious metals.
If already gathered some trading experience, then there are several professional accounts you can choose from Raw Spread, Zero, or Pro. With a minimum deposit of $200, they have unlimited leverage, raw spreads, or even spread-free. Exness professional accounts have the execution to suit scalpers, day traders, and algotraders.
Exness Raw spread account
Trading of Forex, metals, Cryptoсurrencies, energies, stocks, and indices with lowest spreads with fixed commission per lot (from 0,0), commissions are up to $3.50 each side per lot.
Trading account with Zero spread on the top 30 instruments, market execution, no requotes, and commissions are from $0.2 each side per lot.
Exness instant execution account, with zero commission, low spreads (from 0,1), and zero commissions for trading all financial assets available: Forex, metals, Cryptoсurrencies, energies, stocks, and indices.
Exness available trading instruments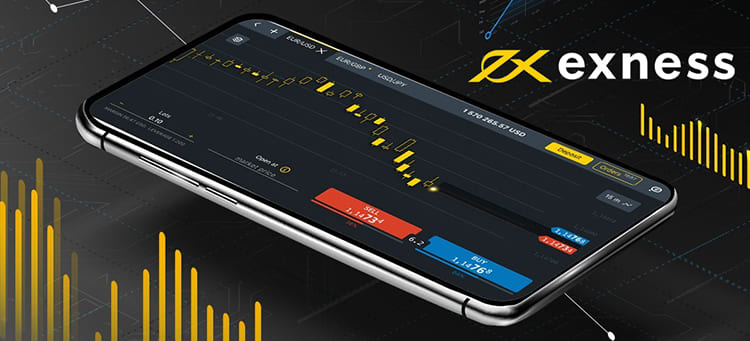 Exness offers their clients all popular trading instruments for their deals in some of the best market conditions. Among them are: 
Exness has more than 100 currency pairs for you to benefit from the largest global markets. Major, minor and exotic duos are traded with floating spreads and swaps as well as maximum leverage that changes based on your account's equity (standard one is 1:2000).

Trading of precious metals
There are gold, silver, palladium, platinum, and their deals against major global currencies. 
Exness offers Crude Oil, Crude Brent Oil, and Natural Gas vs US Dollar if you prefer energies for your trading. 
With Exness you have access to trading stocks of some of the biggest names in tech and industry, including Google, Amazon, Tesla, AliBaba, and Intel with floating spreads, no swaps, and common leverage of 1:20 (except special cases like company's financial announcements).
Here you can choose for trading the world's most popular indices, including the FTSE 100, S&P 500, Dow Jones Industrial Average, and many others. When trading indices, leverage is fixed at 1:400 for US30, US500, and USTEC, and 1:200 for other indices with possible exceptions. 
Crypto trading with Exness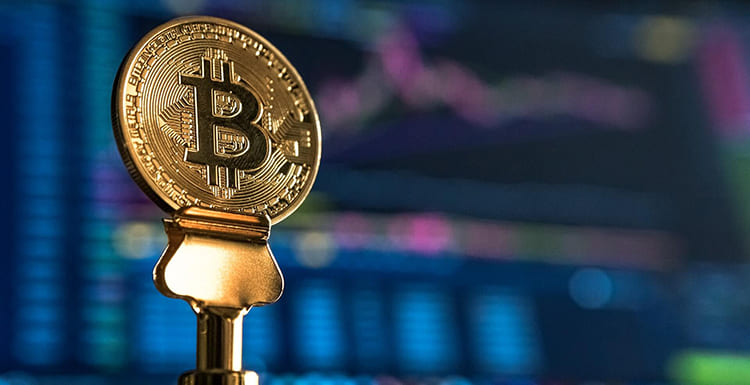 Besides traditional assets, Exness offers its clients to get into the trading world of digital financial instruments: you can trade more than 30 popular Crypto coins. Among them are: 
Bitcoin 

Ethereum

Solana 

Ripple 

Dogecoin 

Cardano

Polkadot

Litecoin

Huobi
…and multiple others. Cryptocurrency trading is available 24/7 with fixed leverage of up to 1:400. Also, you can trade Bitcoin not only against global currencies like the US dollar, Australian Dollar, Japanese Yen, Korean won, and Thai Baht, but also precious metals (for example, Bitcoin vs Silver or Bitcoin vs Gold). 
Exness trading platforms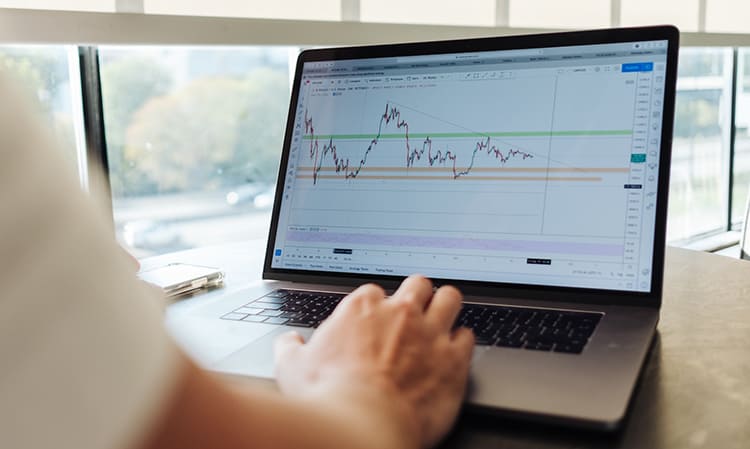 To suit traders' needs and their devices' power, Exness offers multiple options when it comes to trading platforms. Depending on it, you can access advanced analytics and risk management tools that can enhance your trading strategies. 
Exness offers traders the MetaTrader 4 trading platform for free, allowing them to trade currency pairings and other financial instruments using Contracts for Difference.
As an upgraded version with expanded features and functions over its predecessor, MetaTrader 5 is swiftly rising to the top of the list of trading platforms used by online brokers and traders in foreign currency throughout the globe. This powerful platform for Forex and other financial instruments CFD trading can be downloaded for free on the broker's website. There you can find Hedging System, Charts & Timeframes, advanced tools for Fundamental Analysis, and Indicators & Analytical Object Tools.
If you prefer trading without any downloads, you can use MetaTrader WebTerminal available for trading with Exness. It runs without installing any other programs, enabling you to trade the financial markets. On any operating system, you can make your deals using a browser with many of the same key features as the desktop version.
Exness Terminal for Windows, Linux, macOS, iOS, or Android
To provide users with a comprehensive trading experience, the Exness Terminal combines a user-friendly, straightforward interface with cutting-edge charting technology. The terminal, which was created for active traders, comes with more than 50 sketching tools and 100 indicators. TradingView offers charting services.
The broker's original trading application is available on both iOS and Android.
Exness deposits and withdrawals
When it comes to deposits and withdrawals, Exness offers a quite flexible payment infrastructure: you can make back-and-forth transactions using local currencies, including the world's most popular payment systems, e-wallets, and Crypto wallets.
You can choose from (with the minimum withdrawal amount):
Bank card ($10);
Bitcoin ($10);
Skrill ($10);
Neteller ($4);
USD Coin (USDC ERC20) ($100);
Tether (USDT ERC20) ($100);
Wire transfer ($250);
Web money ($1);
From the broker's side, deposits and withdrawals can be executed 24/7 with no fees and commissions (yet, keep in mind that your bank or payment system may apply a transaction fee or commission that is beyond Exness control). Also, for safety reasons, you can deposit or withdraw funds using only your own personal payment accounts.
Exness trading fees and commissions
For its clients, Exness strives to create a trader-friendly environment, and this attitude shines through also when it comes to trading fees and commissions.
There are no management or withdrawal fees;
Trading costs can be minimized by choosing a suitable account type;
Swaps and overnight fees are illuminated for most of the instruments available for trading (major currency pairs, stocks, crypto, indices, and gold).
Trying to minimize clients' trading costs, the broker charges only spreads and small commissions on selected instruments.
Exness Social trading

Exness is among the brokers that offer its clients the option of Social trading – a growing in popularity feature to grow your possible trading gains by investing in the strategies of other professional traders or sharing your own.
Social trading with Exness bears some core advantages:
Despite being "social" and "sharing" you're still the only one who can access and control your funds;
Only verified strategy providers
To become a strategy provider, a trader needs to satisfy high-performance standards set by the broker, so you can be sure that you follow a skilled market master.
Compose a diversified portfolio
All trading instruments provided by Excess are available for deals through Social trading.
Access to all performance data
You can analyze the performance history of each strategy before you decide to invest in one.
The best point is that setting up Social trading is simple: flexible filters provided by Exness will help to find a strategy that suits your risk tolerance, invest funds and earn when the strategy returns a profit.
Exness Forex trading with free VPS

Virtual Private Server is referred to as VPS. It offers a quick and secure trading environment, a consistent and uninterrupted internet connection, and protection from a number of concerns that could happen during trading, like power outages and network issues.
Exness offers its clients guaranteed fast and secure trading with an original free VPS server, so they'd benefit from uninterrupted internet coverage and safeguard against connectivity issues while trading.
Benefits of using Exness free VPS include:
You can use Expert Advisors even when your own computer is turned off to access the financial markets;
VPS is always running and is unaffected by typical outside influences like connection problems. Regardless of the state of your own internet connection, order execution is unaffected;
The trading servers and VPS servers are housed in the same data center, and pinging a trading server in 0.4 to 1.25 milliseconds enables quotations to be delivered instantaneously and orders to be relayed to the server without delay;
Without installing any software, you may access your account and trade on the financial markets from anywhere in the globe as VPS can be used with any operating system.
After meeting Exness's criteria (Your total deposit must be at least $500 and your free margin must remain above $100 for the duration of the request) a simple email request to the broker will grant you an asset to VPS service for free.
Forex trading with Exness: summary
Exness– a reputable EU-originated broker with more than 360000 clients around the world and trillions in trading volume – has worked hard for more than a decade to establish a superb reputation among users, compiling with a slew of global regulators at the same time.
The broker is an excellent choice for new traders since there are demo accounts available together with detailed market insights, analytical tools, trading signals, and just a $10 minimum deposit requirement. With minimal commissions and spreads, a variety of trading instruments including Forex, stocks, indices, metals, energies, and Crypto including Bitcoin and Ether, advanced trading platforms, and a mobile app, there is also free VPS service on demand and availability to open an Islamic trading account to suit Muslim traders.
---
More about Exness: 
A detailed overview of Exness trading markets and instruments: investing in stocks and indices, buying and selling currency pairs and commodities, and speculating in Cryptocurrencies. Trading with leverage, minimal commissions, low spreads, and a wide range of instruments and risk management tools.
Review Exness trading platforms with TopForex.trade market experts. Everything you need to know about the broker's original platform, Web, MT4 and MT5 terminals, and mobile app: technical requirements, charts, signals, and extra features for Fundamental and Technical analysis. Learn how to get the most out of opening an account with Exness: get into Social trading, access free VPS hosting, a full library of educational materials, and technical support available even on-the-go from the mobile app.
Discover a comprehensive review of the Exness trading mobile app, brought to you by market experts from TopForex.trade. Gain insights into the broker's original mobile app, including technical requirements, charting capabilities, signals, and additional features. Uncover how to maximize the benefits of opening an account with Exness, such as accessing free VPS hosting, a comprehensive library of educational materials, and the convenience of on-the-go technical support. With this review, you'll learn everything you need to know to make the most of Exness' mobile app and enhance your trading experience.
Through Exness Social trading, you can invest in the successful trading strategies of traders from all over the world. Just pick a strategy, top up your account, and earn on every trade that goes well. Read an expert review to learn more about Exness Social trading account types, trading conditions, commissions, trading with free VPS, and how you can become a strategy provider yourself.
A comprehensive review of Forex trading with Exness in South Africa: popular market instruments including currency pairs, CFD on securities commodities, and Crypto, user-friendly terminals, standard and pro accounts, languages and tech support, and Social trading features with a free demo account and VPS service.
Exness overall scores
This review was created for you to learn more about Exness and decide on how well it suits your needs and values. We scored it using our own criteria and methodology to present you with a full, informative report. However, some info is clearer in numbers! Please, see Exness final scores in areas that our experts consider high-priority.
Access to more than 180 trading instruments, including Cryptocurrencies;
Licenses from several global the most credible regulators;
Several retail and professional account types and trading platforms to fit trading needs of any kind;
Free VPS service on demand;
Supported Social trading;
Built-in trading tools: Trader's calculator, Currency converter, Economic calendar, TC Technical Analysis Indicator, Trading signals, and the latest market news.
The offering of swap-free Islamic accounts for Muslim traders;
Not available in the US, Canada, and several other countries
Exness broker FAQ
Exness is a EU-originated broker that has been in the industry since 2008. For more than a decade it has been keeping a positive user reputation by providing some of the best market conditions and complying with the norms of multiple global financial authorities like CySEC, FCA, FSCA, and others.
As we described in the review, Exness minimum deposit depends on the payment system you use, but for most of them, it will be only $10. At the same time, start withdrawing the funds you can from as little as $4.
Through Exness you can gain access not only to traditional financial markets but also to modern digital ones. Among Cryptocurrencies supported by Exness are not only Bitcoin and Ether, but also rare coins like Litecoin, Dogecoin, Solana, Polkadot, or Ripple. You can trade them not only against global fiat currencies but also against precious metals (Bitcoin vs Silver or Bitcoin vs Gold).
Exness offers multiple options for retail and professional clients to suit any trading requirements and in our review, we described them in detail. Yet, the Standard retail account is the most popular on the platform for its combination of favorable trading conditions and low trading costs.
Exness is among the brokers that provide Social trading and empower the concept of a trading community. With Exness, you can both pick to follow someone else's market strategy or apply to become a Strategy provider yourself. Criteria for the latter are quite strict, so as a follower you can be sure that you copy a real trading master. And as a provider, you'll earn a gain in your funds for each successful copied deal. In the review above you'll find more Social trading benefits you can get by starting Social trading with Exness.
As part of the trading safety maintenance, Exness offers free VPS services to clients who meet certain criteria. With built-in VPS traders can stay active 24/7 with Expert Advisors and enjoy stable connections and speedy deals to maximize their profit. Read the review above to learn how to score yourself a free VPS deal from the broker.