Exness Forex trading in Egypt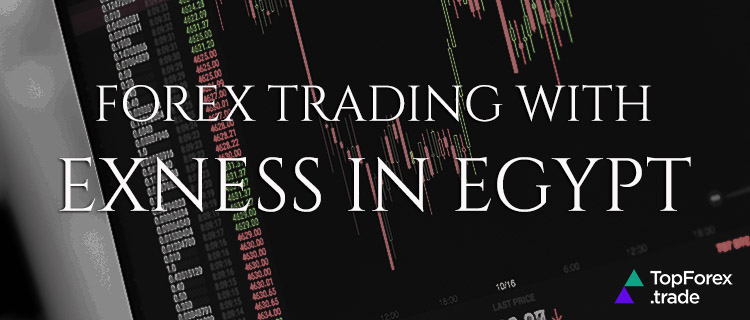 Exness, a popular online brokerage platform, was founded back in 2008 and over the years of its existence on the market has gained not only a reputation as a reliable trading service provider but also expanded its list of trading instruments by providing clients with access to currency pairs, precious metals, energies, stocks, and indices with minimal trading fees and low deposits.
In addition to well-known terminals such as MetaTrader 4, MetaTrader 5, or MetaTrader WebTerminal, the company offers its clients a web terminal of its own design, available in a personal account and as a mobile application for Android and iOS. Also with the MT4 and MT5 mobile apps, traders get fully interactive bar charts, trade history, and order sets, a customizable multi-window display chart, and an increased number of technical indicators.
As for trading accounts, clients can find standard retail, and professional ones, as well as a demo for improving their skills and practicing their strategies without losing real money. In addition, taking into account the specifics of the religions of Muslim countries, the company provides swap-free trading accounts that comply with Sharia standards. The Exness automated system detects which clients are residents of predominantly Islamic countries and assigns a swap-free status to their trading accounts, which will be a great advantage for Egyptian clients.
Exness is constantly expanding its presence in different countries and therefore managed to obtain approval and licenses from financial regulators like FCA, CySEC, FSCA, FSC, FSA, and FSC.
The company has a wide network of offices around the world and multilingual technical support. In this article, we will consider what opportunities and benefits Exness provides in Egypt, and also review the local Forex market.

Max. leverage
1:Unlimited
Deposit methods
Bitcoin, Perfect Money, Credit/Debit Cards, Neteller, Wire, Skrill
Max. leverage
1:Unlimited
Deposit methods
Bitcoin, Perfect Money, Credit/Debit Cards, Neteller, Wire, Skrill
The economy of Egypt and the local Forex market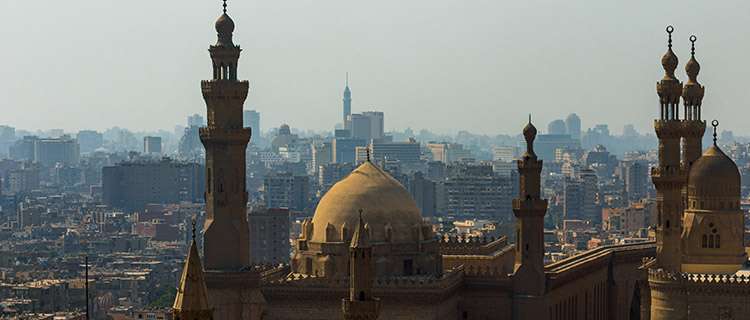 Today's Egypt is the largest Arab country located in northeast Africa. Part of its territory – the Sinai Peninsula – is located in Asia. The border between the two continents runs along the Suez Canal, which is strategically important for the country.
The economy of Egypt is based on several areas, which include tourism, food and oil exports, tolls on ships passing through the Suez Canal, and transfers of wealthy Egyptians living abroad. In addition, an important component of the economy is the country's Forex market, which every year attracts more and more new traders and brokerage companies, which accordingly injects investments into the country.
In terms of GDP (PPP), it is in the TOP-20 countries of the world, but in terms of nominal GDP it is in the top ten. The country exports oil, gas, and agricultural products, but imports significantly exceed exports. The balance in the foreign exchange market is also corrected by the money of tourists and transfers of labor migrants.
The Egyptian stock market is represented by the Egyptian Exchange (EGX), which consists of two later merged parts – the Alexandria Exchange and the Cairo Exchange. It has a market capitalization of around 649.90 billion Egyptian pounds and an average daily transaction volume of 8.69 million. Today EGX is owned by the state, but the management is still on a commercial basis. The Egyptian Exchange is an associate member of the International Capital Markets Association (ICMA).
The main stock index on the EGX 30 Index (formerly CASE 30). It displays the average value of the shares of the 30 largest Egyptian companies traded on the securities market, and the currency of calculation is the Egyptian pound and the US dollar in conversion. The index includes banks and other financial institutions, companies from the fields of real estate management, high technology, and telecommunications, as well as capital construction. The tourism sector is represented by the semi-state corporation Egyptian for Tourism Resorts. Energy and food companies are also on the list.
The national currency of the country is the Egyptian Pound (EGP), which is most often traded in pairs with the euro, dollar, yen, pound sterling, and other popular currencies.
In addition, the exchange and over-the-counter trading sector are represented not only by a variety of assets and instruments including commodities, energy, currencies, indices, stocks, and futures but also by many international Forex brokers accepting local traders, such as Exness, which we will review in more details.
Forex market regulation in Egypt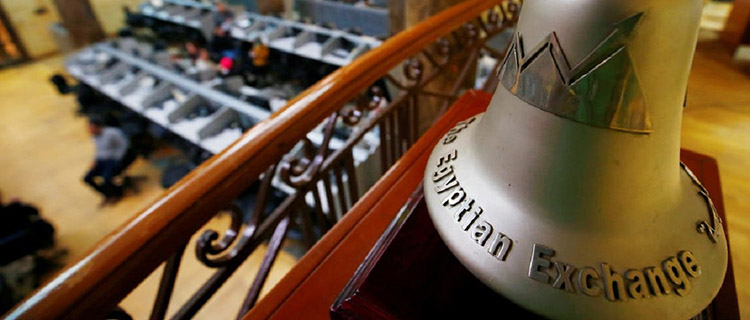 The Egyptian Financial Supervisory Authority (EFSA), which was renamed the Financial Regulatory Authority (FRA) in 2017, is responsible for regulating a wide range of financial services including the Forex trading sector in Egypt.
EFSA specializes mainly in monitoring and normalizing the quality of non-bank financial exchanges and trading instruments, including the capital market, various other exchanges, and the control of local Forex brokers.
At the same time, there are also many international brokers in Egypt under the licenses and control of such reputable bodies as FCA (UK), ASIC (Australia), CySEC (Cyprus/Europe), and others. Companies have the right to serve local residents, and clients, in turn, gain access to global markets for both underlying assets and derivatives.
Exness popular trading instruments in Egypt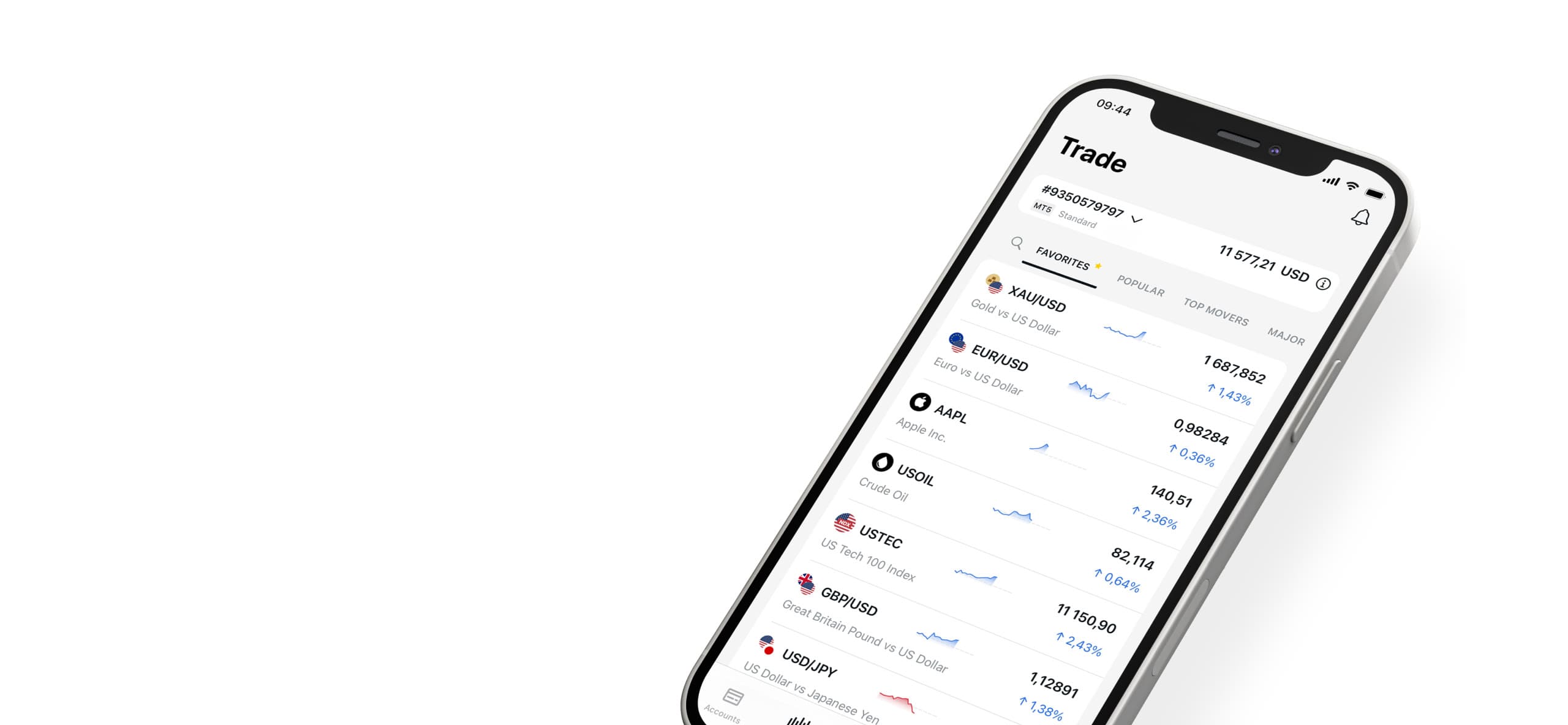 Exness clients have access not only to the usual currency pairs but to a whole range of trading instruments, including stocks, indices, metals, oil and gas, and much more. Here are some popular assets and favorable Exness offers for clients from Egypt.
Trading currency pairs with Exness in Egypt
The Egyptian pound is the national currency of the Arab Republic of Egypt (indicated by the EGP sign). The Egyptian pound is a fairly strong currency that trades popularly with the dollar, euro, or pounds sterling, as well as with less popular and exotic currencies.
On the Exness broker website, traders can set up an EGP local currency account and then choose from over 100 currency pairs to take advantage of the world's largest markets. Major, minor, and exotic pairs trade with floating spreads and swaps, as well as maximum leverage that varies depending on your account equity, and the standard, is 1:2000.
Trading stocks and indices in Egypt with Exness
By opening an account with Exness, traders can either choose stocks of well-known global companies or diversify their portfolios using indices. The Еxcess stock list includes major technology and industry players such as Amazon, Tesla, and Apple, as well as regional manufacturers. While the indices collected the most popular and liquid including the FTSE 100, S&P 500, Dow Jones Industrial Average, and many others.
When trading stocks, spreads are always floating and no swaps are charged. The leverage is fixed at 1:20, except for the date of the announcement of financial statements and the pre-closing time of the markets.
Indices also have floating spreads and swaps can be updated daily. When trading indices, leverage is fixed at 1:400 for US30, US500, and USTEC and 1:200 for other indices, also except for pre-closing times.
Commodity trading in Egypt with Exness
With online trading opportunities through CFDs on commodities, Egyptian clients can join in and benefit from price movements in oil, gas, and metals. CFDs allow not to accept and deliver of goods physically, but to predict in which direction prices will be directed, thereby benefiting.
Exness offers gold, silver, and platinum CFDs, and trades crude oil and natural gas against the US dollar with consistently low spreads and fast and reliable execution.
Exness accounts and Forex trading terminals in Egypt
Exness has several types of accounts to open. Standard, which is divided into Standard and Standard Cent, is recommended for all traders as it is the simplest and most affordable of the accounts offered.
Professional accounts are different from all other account types available as some of them offer instant order execution and are recommended for more experienced traders. Professional accounts include Pro, Zero, and Raw Spread.
In addition, since Egypt is a Muslim country under Sharia law, Exness provides local clients with swap-free trading accounts that comply with all regulations. If the status is without swap, then the swap is not credited or debited from the trading account.
The Exness automated system detects which clients are residents of predominantly Islamic countries and assigns their trading accounts swap-free status. Swap-free status can be assigned to all types of trading accounts.
As for terminals, clients are provided with a wide range of trading platforms: Exness Terminal, MT4, MT5, and WebTerminal. There are mobile platforms for IOS and Android. In addition, those who wish to increase the speed can connect to a VPS server for free (subject to an initial deposit of $500).
Deposits and withdrawals with Exness in Egypt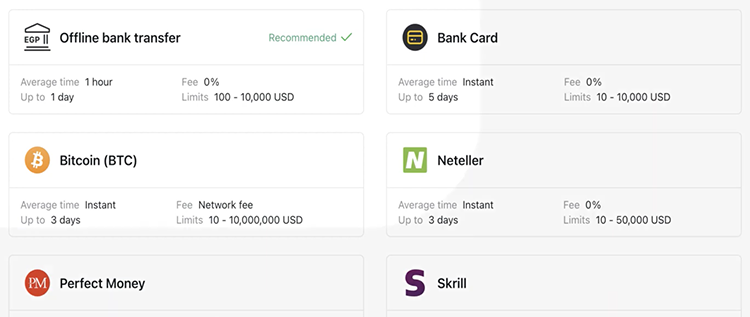 When it comes to deposits and withdrawals, Exness offers a fairly flexible payment infrastructure: you can make transactions back and forth using local currencies, including the world's most popular payment systems, bank transfers, and e-wallets.
Exness clients in Egypt can also replenish their trading accounts using offline bank transfers. There are no processing fees for deposits or withdrawals, and you can minimize currency conversion fees by transacting in local Egyptian pounds.
When using offline bank transfers in Egypt, the minimum deposit will be 100 USD, maximum 6500 USD, minimum withdrawal 100 USD, maximum withdrawal 1500 USD/day, and 5000 USD/month.
In addition, withdrawals from Vodafone Cash are available to local residents. To do this, you need to select Vodafone Cash in the "Withdrawals" section in your Personal Account, then the trading account from which you want to withdraw funds, and enter the withdrawal amount in the specified currency. Next, enter the mobile phone number associated with Vodafone Cash and click Verify. Your withdrawal will be processed within 72 hours.
Exness languages and technical support in Egypt

Exness provides traders with a unique service: the official website is available in 16 languages, including Arabic, and all support systems will also respond to you in the local language 24/7.
Egyptian clients who do not speak English can get all the necessary information about the company as the broker has a special website in Arabic.
Exness VPS for Egyptian traders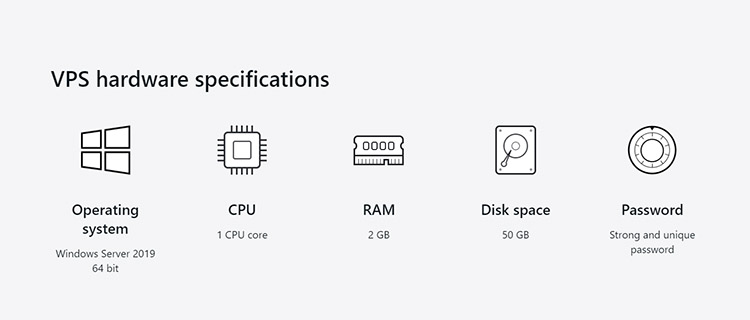 As an Exness customer, you will also be able to take advantage of all the features of the free VPS for faster transactions and offline work. VPS is a virtual dedicated server, which is provided for personal use to a remote trader. With it, you can run automated trading strategies that are not affected by the limitations of a personal computer or Internet connection.
For the VPS to be free for you, the total deposit must be at least $500 (or equivalent in another currency), the free margin must remain above $100 for the duration of the request, and there must be trading activity in the account for the last 14 days.
Social trading with Exness in Egypt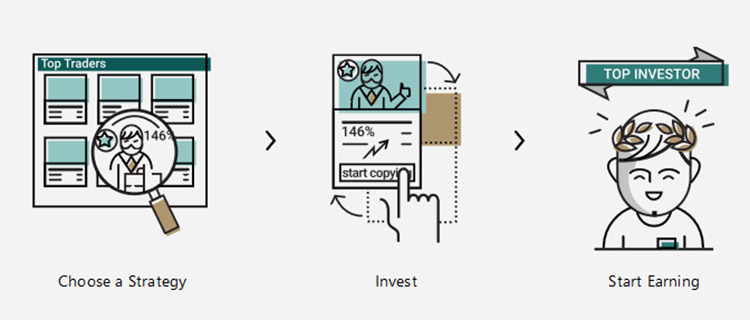 Exness is one of the brokers that offer their clients the option of Social trading, a feature that allows you to increase your potential trading profits by investing in the strategies of other professional traders or by sharing your own.
Social Trading Strategy Accounts allow providers to trade with:
Forex pairs;

Precious metals;

Cryptocurrencies;
When a trader starts copying a strategy, an investment account is automatically opened. When they stop, the account is closed.
Exness offers three options for opening copy trades:
Copying without open trades is when a trader can choose an investment strategy for which trading is not yet open.

Copy with real open trades when a trader decides to invest in a strategy that currently has multiple open trades.

Subsequent copying, when the strategy provider opens new trades, they will be immediately copied to the investor's account at the same opening price as the strategy provider.
Summing up Forex trading with Exness in Egypt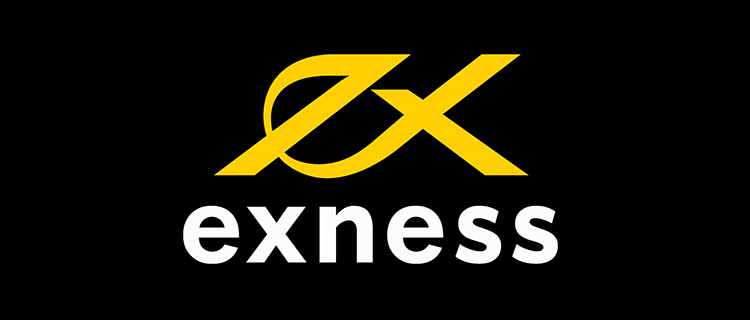 Exness is an excellent solution for trading various asset classes in Egypt on favorable terms. The broker provides a wide range of platforms, among which there are both MT4 and MT5 familiar to many traders, as well as a web version from the company with mobile applications for iOS and Android.
The broker also provides solutions for Muslim clients such as swap-free accounts, and beginners can also try their hand at a free demo account and then move on to live to trade.
Exness is a reputable broker that has been on the market since as far back as 2008, as evidenced by numerous licenses such as FCA, CySEC, FSCA, FSC, FSA, and FSC.
In addition, those who do not want to spend a lot of time analyzing the market can use Copy Trading and its wider version of the Social network where you can share your ideas. Besides, with a free VPS service, trading will be done without any delay. Try all the possibilities of trading with Exness by clicking on our special button below.

---
Related articles:
Exness Social Trading lets you follow traders' strategies all over the world. Choose a strategy, fund your account, and profit from successful trades. Read an expert review to discover about Exness Social trading account kinds, trading conditions, commissions, free VPS, and becoming a strategy provider.
Expert Forex trading analysis with Exness in Thailand: popular market instruments including currency pairs, commodities, securities, Crypto and CFDs, convenient terminals, professional and standard accounts, local language and technical support, and Social Trading features with a free demo account and VPS service.
Review Exness trading platforms from TopForex.trade market experts. Everything you need to know about the broker's original platform, Web, MT4 and MT5 terminals, and mobile app: technical requirements, charts, signals, and extra features for Fundamental and Technical analysis.
Forex trading with Exness in Egypt - FAQ
Forex trading is legal in Egypt. Traders are free to trade with a variety of reputable brokers, among which Exness stands out in the local market with favorable swap-free accounts, user-friendly platforms, Copy trading, and free VPS. Read the article and find out more about the possibilities of trading with Exness in Egypt.
Exness accepts clients from Egypt and provides a variety of trading instruments, as well as swap-free accounts for Muslims. The company complies with all requirements of the local regulator and is licensed by reputable bodies such as FCA, CySEC, FSCA, FSC, FSA, and FSC. Read the article and try trading with Exness in Egypt with free VPS and Copy trading options.
Exness clients can deposit and withdraw using local currencies, including the world's most popular payment systems, bank transfers, and e-wallets. Traders can also fund their trading accounts with offline bank transfers and withdraw with Vodafone Cash. Check the article and choose for yourself a convenient way to transfer money from Exness.
Exness provides clients from Egypt with access to currency pairs, precious metals, energies, stocks, and indices with minimal trading fees and low deposits. Follow our special buttons and try your hand at various assets on a free Exness demo account.
Since Egypt is a Muslim country with Sharia law, Exness provides local clients with swap-free trading accounts that comply with all regulations. If the status is without a swap, then the swap is not charged and is not deducted from the trading account. Check the article and learn more about Exness trading conditions.