Forex Trading with Islamic accounts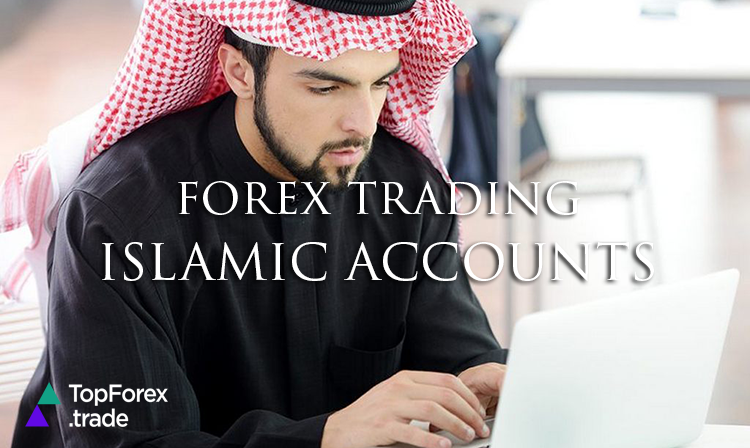 Islam is the second-largest religion, with an estimated 1.9 billion followers, or 24.5% of the world's population. It is practiced in more than 125 countries, mostly in the Middle East and North Africa, being the official religion in 28 of them, including Egypt, Saudi Arabia, Qatar, Kuwait, the UAE, Nigeria, Oman, and others.
Muslim investors have been showing great enthusiasm for the Forex market since the late 1990s. Islamic countries in general also have been interested in its development: a formed Forex market will allow them to strengthen their positions in the export-import sector, securing their economic advancement. 
As "classical" Forex trading does not comply with Islamic Law, in order to make trading available to all Muslims a new instrument was designed – an account type that omitted all unwanted elements. Islamic accounts don't charge a fee for positions lasting more than 24 hours and have a number of other adjustments to accommodate Islamic traders. 
What is halal Forex trading?
Those who strictly follow Islamic Law maintain the 4 main principles regarding finances:
• Interest rates cannot be applied to trading instruments;
• Orders must be executed instantly;
• Gambling is strictly prohibited;
• Risk and reward must be separated;
The Western banking tradition does not always allow adherence to these four principles. The Islamic account is a result of combining Western and Middle Eastern traditions. Having such an account is very convenient for those who wish to invest in Forex since they are not required to separate trading from their religious beliefs.
Forex Islamic accounts and swaps
"Riba" is an Arabic word that can be roughly translated as "usury". It is often used as an Islamic term for interest charged on loans and is forbidden by Sharia Law (haram), as followers of Islam are not allowed to receive or lend money at interest.
In the case of ordinary trading accounts, the broker charges the commission of a trader holding a position open for longer than a day and applies an interest rate since trading funds were provided as a loan through leverage. However, as the interest rate is involved in the calculation of a swap, the opening of a regular trading account is out of limits for a Muslim trader.
Islamic accounts are protected from Riba in any form for the duration of the contract, even if the transaction was not closed during a trading day.
HF Markets – a well-known trustable Forex broker that offers services to Africa, Asia, Latin America, and the Middle East – removes swaps for customers of the Muslim faith on four of its six account types, Micro, Premium, Currenex, VIP, and Fix. The trading conditions of an Islamic account are the same as for the account type you have chosen, but it is swap-free for 7 days for each open position.
To open an Islamic swap-free MT4 account with HF Markets, you can choose to open one of the four account types, and then change the status to Islamic Swap-Free account.
HF Markets also offers a powerful solution to trade CFDs and Forex, also with costs built into the tight spread. Being a fully regulated broker in various jurisdictions, HF Markets maintains safe trading capabilities and delivers various solutions including Zero Spread trading, a bonus of up to $5000 on your first deposit, and cumulative rebate Forex bonuses of up to $8000.
Moreover, HF Markets provides opportunities for Forex Gold trading with some of the best market conditions: flexible leverage, low spreads, and no hidden fees. The full article describing all the benefits of Gold trading with the broker is here.
Forex Islamic accounts: Trading VS Gambling
From a Muslim perspective, is Forex trading equal to gambling? 
The short answer is "no".
There is no element of randomness in currency trading. It is based on the probability of the price rising or falling, and the traders' goal there is to make a correct forecast. To get into Forex, they need to study technical analysis, price charts, and historical data, not to mention have a strategy and certain skills or use a Copy Trading feature to automatically replicate deals of the professional traders. Since investing based on market analysis and personal knowledge is not forbidden, Forex trading cannot be seen as a gamble. 
Rewards and risks in trading with Forex Islamic Accounts
There is a basic concept in all deals on the financial market: investing in an asset gives you the opportunity of making a profit if the value of the asset increases and runs the risk of losing money if the asset's value drops. When it comes to business the risky and beneficial aspects go together. Considering it from this perspective, trading does not contradict Islam.
Forex trading with an Islamic account is permissible ("Halal") as:
It is all between two parties (the trader and the broker);
Deals are completed within the same trading session with immediate execution: there are no delays and trades are executed immediately;
Thus, transfers from account to account during transactions are performed instantly with immediately payable costs;
The Benefits of Forex Islamic Accounts

One of the main characteristics of an Islamic account is that it allows traders to keep positions open without charges for transferring a position and the absence of some other commissions and interests. Thus, traders who choose to hold their positions longer will greatly benefit from these accounts.
Axiory provides its traders with an Islamic account and all the advantages it implies:
• No interest in contracts lasting longer than trading day hours.
• No additional rollover commissions for contracts that last.
• No commissions or fees for account management.
The aim is to provide all traders with the best possible trading conditions and those who adhere to the Islamic faith are not excluded from this, even though Muslim traders are not allowed to earn or pay interest.
Muslim traders who use Axiory can therefore apply for an Islamic account by registering for a trading account between Nano, Standard, Max, and Tera Accounts. Once the account has been approved, traders can contact Axiory Customer Support to request the account's conversion to an Islamic one.
Since the broker has an office in Dubai – the financial center of the Islamic world – it is even more reliable for traders in the Gulf region.

Deposit methods
ThunderXPay, SticPay, VLoad, JCB, UnionPay, Credit/Debit Cards, Neteller, Wire, Skrill
Deposit methods
ThunderXPay, SticPay, VLoad, JCB, UnionPay, Credit/Debit Cards, Neteller, Wire, Skrill
Trading Instruments on Forex Islamic account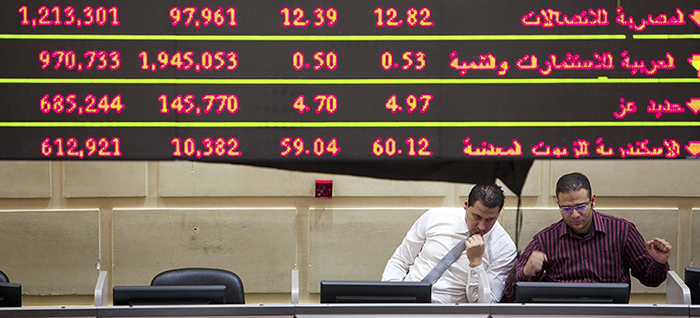 The first question Muslims may ask is, "What can I trade?"
The answer is anything but classical futures and bonds.
A bond is a debt security, which allows an investor to lend to the government or the company that issued the bond. Bond ownership implies that the owner receives interest for the possession, and therefore a Muslim cannot purchase bonds. If you invest in them through a CFD, there will be a swap, and investing with a swap is an investment with an interest rate. Futures are haram because when working with them, the exchange of goods is delayed and execution is not considered instantaneous.
Even for Muslims who'd like to follow Sharia Laws, there are still plenty of instruments available for brokerages' Islamic accounts which meet all the Islamic requirements.
In addition to currency pairs, we have listed the assets that can be traded once you have an Islamic trading account.
Cryptocurrency trading on Forex Islamic Accounts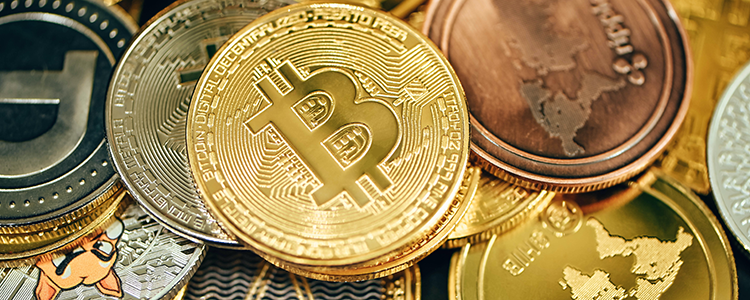 Regulated international brokers – the only kind we review on our website – allow working with Cryptocurrencies as if they were any other "ordinary" currency, which value fluctuation depends on demand and the global geopolitical situation. Cryptocurrencies are not tied to an interest rate, so trading Crypto does not contradict Sharia Law. Cryptocurrencies can be included in investment portfolios as a way to diversify. This is a great direction for all investors because there are many opportunities in the modern digital currency market.
eToro developers have thoughtfully added Cryptocurrency trading to their platform, there are over 40 coins available at eToro. Most likely you haven't heard of some of them, so that's eToro's amazing feature. In addition, you don't just trade Cryptocurrency against USD as you would with most brokers, eToro offers a variety of cross-trade options.
Overall, eToro is a primary player in the world of online trading that offers more than 2000 instruments, multiple tools, and perks to make trading as comfortable as potentially efficient. Therefore, whether you are a beginner, a professional trader, or just want to try CopyTrader – eToro has something to offer.

Deposit methods
Trustly, iDEAL, Rapid, PayPal, Klarna, Credit/Debit Cards, Neteller, Wire, Skrill
Deposit methods
Trustly, iDEAL, Rapid, PayPal, Klarna, Credit/Debit Cards, Neteller, Wire, Skrill
Trading Shares on Forex Islamic account
Getting into the stock market, it may be a little tricky for a beginner trader to grasp these whole "halal" and "haraam" concepts. For example, a Muslim trader would not invest in an alcohol company, but there are also gray areas – a company that seems to be halal may be doing its business haraam.
For a better understanding, here are examples of companies from the Islamic Law perspective: 
 

Strictly haraam:

banks, alcohol, commercial insurance companies, nightclubs. 

 

Haraam due to its practice:

Companies using interest-bearing bank accounts, companies funded by interest-bearing loans.

 

Halal:

consumables, metals, medical equipment, manufacturing, delivery, clothing, real estate, furniture, or agricultural products.
Dealing with stocks through Islamic platforms, traders can choose shares guaranteed to be in a halal category such as agricultural products, oil, or precious metals like gold and silver.
Commodities trading on Forex Islamic accounts

In the case of commodities being halal, Islamic trading accounts come in handy: all interest and swaps on commodities are eliminated.
XM Group offers a wider range of trading assets than most other brokers. Besides gold and oil, the broker offers non-standard commodities such as soybeans, cocoa beans, coffee, etc.  There are more than 1,000 active assets in XM's arsenal. Soft commodities like sugar, wheat, and other agricultural products have been traded for centuries and owe their popularity with investors to their quality as a risk management and diversification tool.
Even in times of economic uncertainty, commodities trading can mitigate risk. Both the buyer and seller of contracts will be protected from strong price movements that usually could lead to substantial losses.

Deposit methods
Bitcoin, Sofort, UnionPay, Neteller, Wire, Skrill
Deposit methods
Bitcoin, Sofort, UnionPay, Neteller, Wire, Skrill
Trading ETFs on Forex Islamic accounts
Many Muslim traders may ask if the instrument is halal and the answer is simple  – it depends on what the fund consists of. The easiest way to find this out is to look for ETFs that have been certified as sharia-compliant by scholars. Otherwise, you'd have to do a manual check.
You need to determine whether all the companies or assets in a fund are halal. If so, then yes, the entire ETF is halal. If the fund contains a few non-compliant companies or assets (less than 5%), then the ETF is still halal to invest in, but you should purify your profits by giving that % away to charity.
AvaTrade provides its clients with detailed educational materials and product knowledge: essential when you trade such complex instruments as ETFs and need to keep yourself updated all the time. The guidance will help you to understand the principles of ETF trading and make the right choice.
New traders might be interested in Social Trading: AvaCopy feature is a way to automate your trading by copying other traders' deals while learning along the way. AvaTrade offers a good choice of some of the most well-established copy trading services.
AvaTrade's portfolio of assets currently exceeds 1250, including currency pairs, Cryptocurrencies, stocks, indices, and commodities.
Deposit methods
Bitcoin, Sofort, UnionPay, Credit/Debit Cards, Neteller, Wire, Skrill
Deposit methods
Bitcoin, Sofort, UnionPay, Credit/Debit Cards, Neteller, Wire, Skrill
Trading Islamic Bonds – Sukuk
Sukuk is a bond-like instrument that doesn't include any interest component or debt burden. Unlike traditional bonds, a Sukuk allows traders to own an asset, whereas traditional bonds are considered debt obligations, which are prohibited under Islamic Law.
Traders will be given partial ownership of the asset of an Islamic trading account when trading this type of bond. It is the broker's responsibility to ensure the asset is halal.
Top Forex Brokers with Islamic accounts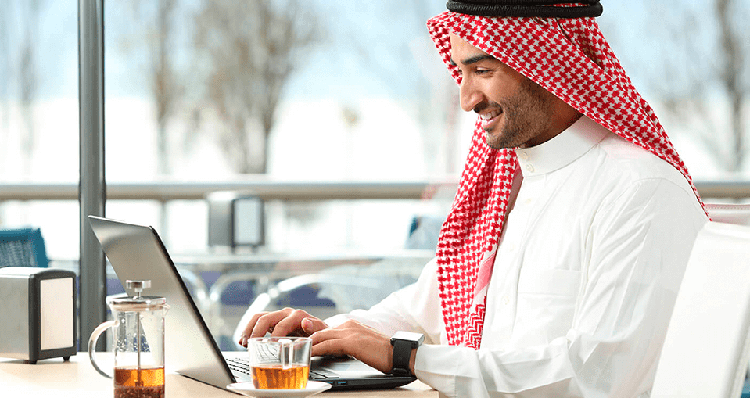 eToro Islamic Accounts
eToro was founded in 2007 and has over 20 million users in 140 countries, including the US. The broker, which combines social media and trading, allows you to see what other customers are trading and copy their actions instantly. Using this feature, you'll be in touch with the best traders on the site. Traders who are new to the Forex market will find the broker appealing due to its low account deposits and hundreds of instruments available to trade, including Cryptocurrencies and gold. 
eToro guarantees several benefits to anyone opening an Islamic account: no rollover interest or commissions on any trade contracts lasting for longer than 24 hours will be charged, and no commissions or fees are charged to Islamic accounts for account management. Notably, interest-free leverage is also offered to Islamic account holders.

77% of retail CFD accounts lose money
XM Group Islamic Accounts
XM Group offers more than 1000 financial instruments to traders, such as Forex and CFDs trading. The broker offers a minimum spread of 0.1 pip across all of their accounts. The other trading conditions also remain the same across all of their trading accounts.
XM Group does not charge hidden fees or commissions, having one of the lowest-cost Islamic accounts. The broker doesn't charge commission or widen the spread to cover the cost of the lost swap fees, meaning its Islamic account has the same trading conditions as a normal trading account, minus the swap fee. In addition, opening an Islamic account with XM Group is relatively straightforward. First, a trader must open and validate a standard account and then file a request for an Islamic account with the XM Group back office. Approval usually takes a matter of minutes.
XM Group is one of the most regulated market makers in the Forex industry and stands out for leading trading conditions, account choice, execution speed, and a wide range of CFD assets available on both the MT4 and MT5 platforms. 
XM also offers a multi-level Forex bonus program: mainly, there are three bonus types complementing each with free VPS and zero-fee deposits and withdrawals. The broker offers a 100% automatic entry bonus of up to $5000 and a transparent referral program: you get $35 for each friend that joins XM as your referral.

HF Markets Islamic Accounts
HF Markets is a global CFD broker offering a wide range of trading products including Forex, commodities, indices, shares, bonds, and ETFs. 
In addition to its headquarters in Cyprus, the brokerage firm also has offices across the world, including Dubai. Globally, HF Markets shows great interest and impacts primarily in Africa, Asia, and MENA, providing some of the best opportunities.
Licenses from a variety of regulatory bodies reinforce the brokerage's credibility. HF Markets offers traders several attractive bonuses of up to $5000 on the first deposit as well as a cash rebate of up to $8000.

AvaTrade Islamic Accounts
AvaTrade is a highly reputable broker in the trading world with many awards. Nine regulatory bodies regulate and authorize AvaTrade, including Abu Dhabi Global Market (ADGM), an international financial center that guarantees both the safety of your funds and the legitimacy of your transactions. AvaTrade offers more than 250 financial instruments.
With an initial deposit of $50, AvaTrade offers comprehensive and competitive terms to all clients. Furthermore, AvaTrade does not charge its Muslim clients a swap fee. Transactions are settled immediately according to Sharia Law. Since the currencies are transferred from one account to another right after the deal, Islamic rulings are not violated.

Axiory Islamic Accounts
Axiory is regulated by the Belize International Financial Services Commission (IFSC) and additionally by the FSC Mauritius. Since the broker has an office in the United Arab Emirates, it is even more trustworthy for traders in the Gulf region.
Axiory offers Islamic variations of all account types currently available. The company offers a large range of tradable assets, including more than 60 different Forex pairs. All trading accounts have a minimum deposit of $10.
Axiory's educational and market analysis materials are well-organized, detailed, and in-depth, which is a real benefit to beginner traders. It is important to mention the rapid response of the customer support team and the wide variety of payment options.

Some of the most reputable global Forex brokers provide the opportunity to open Islamic accounts. The brokerages listed above meet the demands of clients adhering to their religious beliefs and allow opening an Islamic account that has no SWAP. The companies guarantee their clients a transparent and secure trading environment, the complete absence of additional fees, and full compliance with Sharia Laws.
Guide to Forex market with Islamic accounts: Muslim trading of Shares, Crypto and Commodities - FAQ
Yes, Forex trading is allowed by Sharia Law as long as it adheres to a number of religious principles, all of which are explained in the article. Forex trading has been determined allowed by Muslim scholars. According to Islamic beliefs, it is legal to trade currencies and profit from currency exchange if it is conducted under Islamic Law.
Traders who can't pay or receive interest on their trades because of their religion can use an Islamic account instead. In this article, our expert team reviewed some of the most trustworthy Forex brokers around the world, that provide the opportunity to open halal trading accounts.
Depending on an investor's intentions and actions Forex trading can be both halal and haram. It is halal to trade with an Islamic account and a good plan, but it is considered gambling to trade with a regular account and no plan.
All trading instruments apart from classical futures and bonds. Many instruments were adjusted to the Islamic Law through accommodations we discuss in this article, and do not contradict the Muslim religious principles.
Islamic accounts are based on Islamic financial principles, which makes them attractive to those who follow Sharia Law since it enables them to trade on the markets without violating their faith. It also allows traders to stay true to their morals and ethics, get additional benefits, and combine with Forex bonuses and Copy trading.