Forex trading in Saudi Arabia: market review and top online brokers
Kingdom of Saudi Arabia (KSA) is one of the 20 largest economies in the world and the largest in the Arab world:
The country holds 25% of the world's oil reserves.

Crude production is 9103 BBL/D/1K.

International foreign exchange reserves stand at $453 billion. 

Gold reserves of 323 tons. 

GDP is $793 billion.
Saudi Arabia's economy is dominated by oil and related industries. In terms of oil-proved reserves, Saudi Arabia ranks first in the world. Oil trade accounts for 45% of GDP, 75% of budget revenue, 90% of export revenue, and 40% of GDP comes from the private sector. About 7.5 million foreigners work legally in Saudi Arabia, building the Saudi economy by working in the oil and services industries.
The government is working to diversify the economy: creating a $2 trillion sovereign wealth fund; making a Saudi Vision 2030 plan to develop culture, entertainment, sports, tourism, UNESCO heritage sites, stimulate non-oil revenues, construct a beach resort in the Red Sea, which is expected to reach 34,000 km2 and will cover 50 islands. The main objective of the project is to reduce the dependence of the Saudi Arabian economy on hydrocarbon exports.
Citizens of the country seek to diversify their incomes too. With increasing financial literacy and educational level in general, the Saudis multiply their sources of income creating more than one revenue stream. Apart from primary work, they run businesses, and invest in real estate, stocks, and Forex trading.
Saudi Arabia is an absolute monarchy, and all state-owned enterprises are run by members of the royal family. The kingdom has been a member of the G20 since 2020. The Saudi government is currently liberalizing its political and economic structure, making Saudi Arabia more attractive to foreign investment and new start-ups. A high-income economy can be a solid foundation for future technological development.
The national currency is the Saudi Riyal (SAR). Since 1986, the Saudi riyal has been pegged to the US dollar at a rate of 3.75:1. Any forward price for the Saudi riyal reflects a peg to the dollar. The probability that the Saudis will unpeg their currency from the US dollar is now estimated at 10%.
Financial and online trading regulation in Saudi Arabia

The only regulator overseeing Saudi Arabia's financial industry is the Capital Markets Authority (CMA). CMA is a financially, legally, and administratively independent government entity. The authority develops and enforces financial rules and regulations to protect investors and participants in various capital markets.
Regulation of the foreign exchange industry is the responsibility of the CMA. Its main objective is to increase investor awareness through the development of various awareness programs. In addition to teaching investors the best practices for safe investing in the capital markets, the primary responsibility is to protect local investors from unfair practices, fraud, and scams. In addition to this, monitoring and regulation of entities operating in the Saudi securities market is a major focus.
Saudi Arabian traders have complete legal access to foreign brokerages. The major worldwide-known brands that we have listed in the article, will welcome you as a new trader and allow you to reap all the benefits of trading with low spreads, no commissions of Islamic accounts, cutting-edge trading platforms, social trading, and Forex bonuses.
Forex Market in Saudi Arabia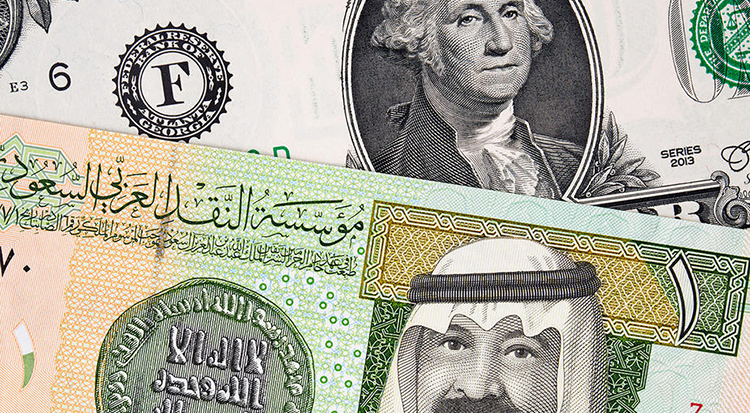 It is both legal and safe to trade on the Forex markets in the kingdom. This is what distinguishes Saudi Arabia from some other countries. There are no legal restrictions on the amount of profit you may make while trading or on the leverage you can use. In Saudi Arabia, Forex trading is becoming increasingly popular. Over the past five years, the amount of Forex transactions in Saudi Arabia has risen. Forex trading has been more accessible as a result of advances in online technology, increasing internet availability in the country, and more competition among brokerages.
OANDA welcomes Saudi Arabian traders and provides various types of Forex accounts with excellent trading conditions.
The broker is an excellent choice for new traders since there are demo accounts available together with detailed educational materials and market insights, and no minimum deposit requirement. With minimal commissions and spreads, a variety of trading instruments including Forex, Indices, Commodities, and Crypto including Bitcoin and Ether, advanced trading platforms, and mobile apps, there are also Forex bonuses of up to $1000 on your first deposit.

Deposit methods
UnionPay, PayPal, Credit/Debit Cards, Wire
Deposit methods
UnionPay, PayPal, Credit/Debit Cards, Wire
Trading Cryptocurrencies in Saudi Arabia
The Cryptocurrency market in Saudi Arabia is relatively new, and its accessibility is subject to the kingdom's financial regulation. Until 2019, virtual currencies, including Bitcoin, as well as their counterparts, were illegal in the kingdom. Once prohibited, Bitcoin is now legal in the country. Because Cryptocurrency works on decentralized assets in Saudi Arabia, such matters as interest rate changes and political instability do not affect it. In virtue of the large young population in Saudi Arabia with growing living standards and widespread adaptation of online innovation, Cryptocurrency trading is expanding significantly in Saudi Arabia. Our experts have assembled the most reliable brokerages that allow you to trade Cryptocurrency.
Electric vehicles, solar energy, and the desire to move away from the old consumption patterns, as well as the import and export of non-renewable resources, call into question the relevance of oil in the near future, and this reality relates to the development of cryptocurrencies' prospects.
There are initiatives on the Government's part to pass all the necessary laws. Saudi Arabian citizens rank third in the Arab world in terms of those holding Cryptocurrency. In Saudi Arabia, the focus on Cryptocurrency is part of the Saudi Vision 2030, which aims to diversify the economy and make the country an innovation hub.
AvaTrade provides a large variety of Cryptocurrencies for Saudi traders. This brokerage does not charge banking operation commissions and provides the option of trading in tandem with fiat currencies. This is an advantage since most brokerages offer to trade Cryptocurrency only in tandem with another Cryptocurrency. The absolute advantage of AvaTrade is its regulation by Abu Dhabi Global Market (ADGM), an international financial center that guarantees the safety of your money and the legitimacy of transactions.

Deposit methods
Bitcoin, Sofort, UnionPay, Credit/Debit Cards, Neteller, Wire, Skrill
Deposit methods
Bitcoin, Sofort, UnionPay, Credit/Debit Cards, Neteller, Wire, Skrill
Online commodity Trading in Saudi Arabia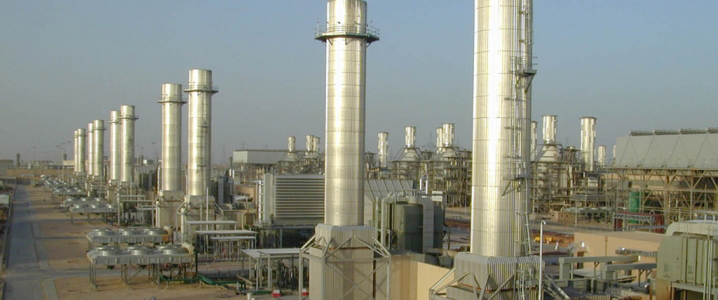 Commodity trading in Saudi Arabia incorporates trading in precious metals, oil, and agricultural commodities.
Gold trading in Saudi Arabia
Saudi Arabia is endowed with large reserves of gold.
Gold mining in the kingdom has more than doubled over the past ten years, according to the GFMS Gold Survey. After 2016, there has been a sharp jump due to the commissioning of the country's largest gold mine.
Maaden, the country's main mining company, is engaged in gold deposits exploration in Saudi Arabia. In the short term, Maaden plans to double the gold mining level. It is expected that by 2025 it will exceed 31 tons, which will bring Saudi Arabia to the list of the twenty largest gold-producing countries in the world.
Forex gold trading is an excellent opportunity to replenish your income but not all brokers provide the opportunity to trade the XAUUSD pair. 
HF Markets supports full-fledged gold trading. The company also provides its users with the opportunity to trade other precious metals. HF Markets employs two of the most popular trading platforms MetaTrader 4 and MetaTrader 5, and their mobile versions. Forex bonuses offered by HF Markets stand it out from other industry players, among them is a 100% Supercharged bonus. This bonus combines the deposit amount doubling with the accrual of rebates. Traders receive up to  $50000 for every deposit. Furthermore, it provides a two-dollar-per-lot cash rebate to the trader's account. The maximum grant that can be received is $8000.

Gold trading on the forex market is solid and less risky since it might be easier for a beginner to predict price changes for precious metals and learn how to trade them. 
The world's oil reserves vastly exceed gold, in case the leading oil companies increase their productivity, supply will outstrip demand, which is guaranteed to drive down fuel prices. Such manipulations are now used to exert political pressure.
Such manipulations are not possible to be carried out with gold. As mentioned above, gold reserves are limited, and funds for geological exploration today are insufficient to discover new deposits. At the same time, the demand for gold will always be high due to the practical importance of the metal. Thus, we can highlight several advantages of trading gold in the long and medium-term:
Constant growth in value, which guarantees a profit;

Reliable tool for risk diversification;

Dependence on fundamental factors.
Trading oil futures in Saudi Arabia
Oil is one of the global factors affecting the world economy. This fact has been proven by many examples in the history of the past and present centuries. However, the extraction of "black gold" in the world varies greatly, both in technology and in cost. Saudi Arabia's oil production remains the cheapest at $4. Oil is one of the most traded commodities on the world market. Almost everyone has the opportunity to earn on price fluctuations. This financial instrument is one of the most popular among traders along with currency pairs and precious metals.
We advise you to have a close look at XM Group, the brokerage aims for mutually beneficial and flexible terms of cooperation with every client. For new traders, the brokerage accrues an automatic bonus equal to 100% of the deposit made. As part of this program, the bonus will accrue on every deposit a trader makes until it reaches $5000. This gives traders a chance to maximize their profits.

Deposit methods
Bitcoin, Sofort, UnionPay, Neteller, Wire, Skrill
Deposit methods
Bitcoin, Sofort, UnionPay, Neteller, Wire, Skrill
"Black gold" Forex trade is carried out in almost the same way as currency trading. In oil trading, you will also find the usual selling price, buying price, and of course spread. The only difference is that oil and currencies have different leverage levels and margins.
Forex Islamic accounts in Saudi Arabia
There's no state-imposed limitation or obligation to trade under halal standards. The government and CMA do not limit the Forex trading conditions advertised by brokers. However, Saudis who adhere to religious beliefs, follow sharia law, and don't want to violate religious principles can benefit from Islamic accounts. 
HF Markets and XM Group provide accounts that comply with the laws of Islam. According to sharia law, Muslims are prohibited from giving and taking any funds of interest. In order to conduct allowed trading, an account opened with the company must not contain SWAP fees and commissions on the amount of financial turnover, deferral of money conveyance, and leverage. Islamic accounts of all brokers reviewed in the article fully correspond to the requirements.
The Best Forex brokers in Saudi Arabia

<
OANDA in Saudi Arabia
OANDA is a well-known broker for traders of every level. OANDA offers trading in over 100 instruments including currency pairs, indices, commodities, bonds, and metals. There are 9 base currencies available in the company: EUR, GBP, CHF, USD, CAD, AUD, JPY, HKD, and SGD.
Globally, OANDA offers three account types: demo, Standard, and Advanced Trader, which makes the broker a fine fit for both new and seasoned trades. Moreover, it requires no minimum deposit to open an account with OANDA, but new traders who'll top up their accounts get a welcome bonus of up to $1000.

XM Group in Saudi Arabia
XM Group has a high level of trust among traders from all over the world and is licensed by four financial regulators, among them FCA, ASIC, CySEC, and IFSC. XM Group pays special attention to the traders' education and provides various training and informational materials such as videos with market analysis, Forex news, a calendar of economic events, etc. This information will be useful to all traders – from beginners to experienced ones.
Opening an account with an XM broker takes just a few minutes. Immediately after the account verification, you can start trading on the most liquid markets in the world. The company offers 75 tradable instruments for work, and each of them offers tight spreads and the same trading conditions, regardless of the client's investment level. New traders receive an automatic bonus equal to 100% of their deposit, as part of this program, the bonus can be up to $5000.

HF Markets in Saudi Arabia
HF Markets can provide you with a large selection of accounts, among them everyone will find the option that suits the most. Combining this offer with traders' instant transaction execution, excellent trading conditions, and cutting-edge trading platforms, HF Markets can rightly be called one of the best. The reliability of the brokerage is confirmed by the license of several regulatory bodies. 

AvaTrade in Saudi Arabia
AvaTrade is trusted by 200,000 traders from all over the world, and the monthly number of transactions exceeds 2 million! AvaTrade welcomes new traders with a demo account that allows them to trade with $100,000. It will help beginners master trading platforms without any risk.
AvaTrade is constantly expanding the range of assets currently exceeding 1250, including currency pairs, Cryptocurrencies, stocks, indices, and commodities.

You can also manage risk by expanding your approach and registering an account with several of the best brokers. This way you can not only compare trading platforms to find the most fitting one for yourself but also maximize the bonuses you receive. You may employ them to fund your market study: use these bonuses to test out your trading strategies.
Also, you can trade on some brokers on your own, while on others you can use the Copy Trading function. It will encourage you to continue exploring trading and increase your chances to earn some passive income.
Top Forex Brokers in Saudi Arabia - FAQ
Forex trading is legal in Saudi Arabia, but not all brokerages operating in the country are authorized to do so. In the article, we advocate for the leaders in the industry with transparent terms and conditions.
Yes, Forex trading is permitted by Islamic law, but subject to a number of trading conditions, which we discussed in detail in the article.
Cryptocurrency is not forbidden in Saudi Arabia, but the government has previously expressed skepticism and hesitance in dealing with Cryptocurrencies since they are not entirely compliant with sharia principles, and they lack oversight. Without authority approval, banks are prohibited from dealing with Cryptocurrencies. Traders nevertheless can make deals with Cryptocurrencies, Bitcoin for instance, legally.
No matter what instruments for trading you choose to use in Saudi Arabia, make sure that the broker you have selected is licensed and authorized. We can vouch for all the brokers reviewed in the article.