Forex trading with online security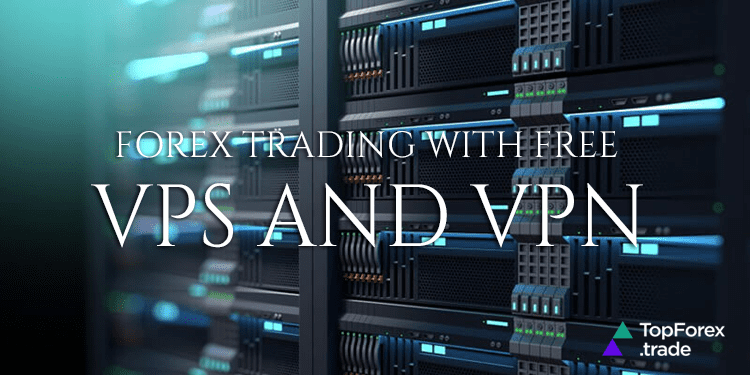 If you want to feel safer engaging in online Forex trading, you definitely should consider using a VPN (Virtual Private Network) or VPS (Virtual Private Server). 
VPN and VPS are both used by people who want to opt for private and safe Internet surfing. Due to regulations, some countries have imposed on different Forex websites, it may be harder for traders to access them. A VPN and VPS's allure, aside from the protection they provide, is that they allow you to access virtually any website you choose, including those with certain restrictions.
These services guarantee anonymity, meaning that your online behavior and data cannot be traced, gathered, or kept, as is often the case when using the Internet. For traders who choose this option, it provides a sense of security and assurance, as it minimizes the risks of being a victim of hacking and other forms of cyber-attacks and criminal activities that could compromise your personal information, such as your password.
What is VPN, and how does it work?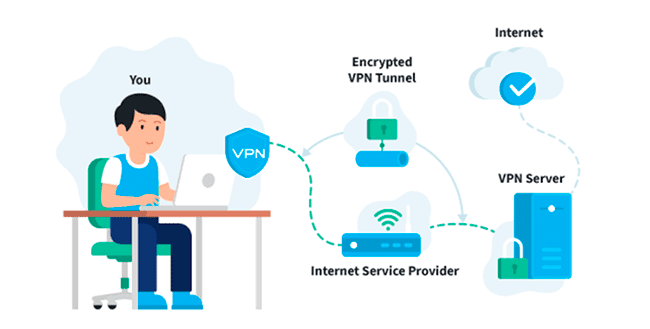 Using a VPN is a simple and effective solution to improve your online security, privacy, and independence.
When you use the Internet, your device is constantly sharing data with other parties. A VPN establishes a secure connection between your device and the Internet (for example, a smartphone or laptop) and allows you to communicate data to an external server via an encrypted, secure connection: the VPN server. Your data will then be forwarded to its final destination online.
There are various benefits to rerouting your internet traffic through a VPN server. It first aids in the concealment of your online identity. Second, it safeguards your information. Finally, it gives you more freedom to surf online.
VPS Explained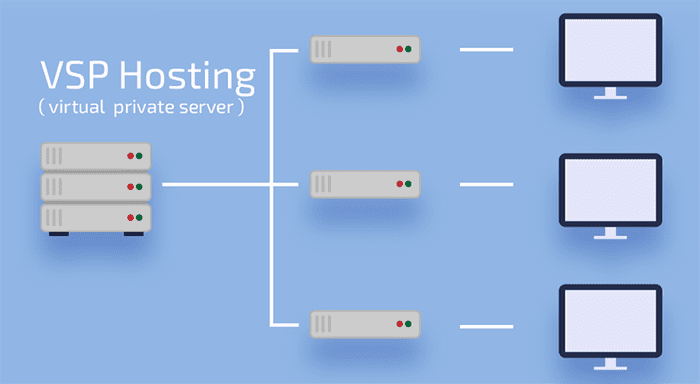 A Virtual Private Server, or VPS, is a virtual computer that functions independently, just as a real computer does. A VPS is tailored to your unique requirements and is particularly advantageous to Forex traders due to the security and flexibility it provides.
It is always connected to the Internet, which speeds up the execution process while also making the trading environment safer and more stable.
Computer viruses, connection difficulties, and power outages can all be disastrous for a transaction, especially during periods of high market volatility. These issues can be alleviated by using a VPS, which makes it an ideal technical environment for automated trading, where every second counts for making a profit from your deals.
A good VPS for trading should have at least 1 CPU, 1GB RAM, and circa 25GB HHD. However, the faster the execution speed, the higher the server specifications (RAM/CPU), and the faster the host's internet speed.
Also, you can have multiple accounts using VPS. However, if you use the help of Expert Advisors or Copy Trading, a single account should be connected to a single MT4 instance at any given time. You can operate several accounts on multiple MT4 instances, but you should do so with caution because the availability of your free server resources (RAM/CPU) must be considered.
VPN vs VPS for Forex trading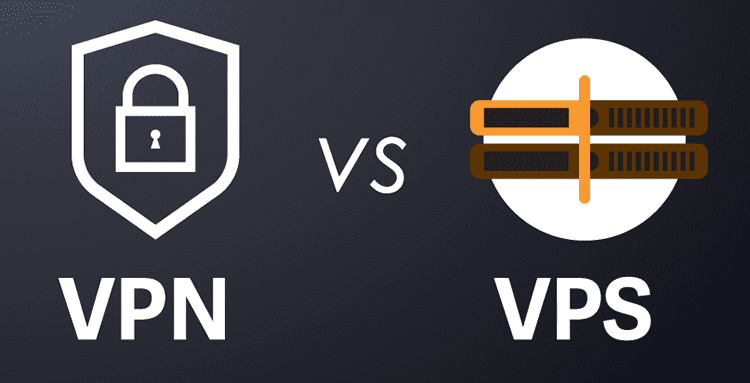 As an individual trader, your performance may be impacted by the number of other people trading at the same time in the market: traders share a single connection to a limited-capacity server. This can cause sluggish execution speeds and disconnections from your broker platform in fast-moving markets.
Trading on a VPS gives you a personal private connection that eliminates any lag caused by other traders connecting to the same system. Furthermore, it enables you to connect multiple devices at the same time.
VPS is sometimes a more cost-effective solution than using VPNs. The main advantage of using VPS is that it can allow traders to run automated trading strategies 24 hours a day 7 days a week with the fastest possible connectivity to the server.
The advantages outlined below may help you decide whether a VPS is better than a VPN for your trading needs.
Among the benefits of a VPS are:
Traders can install any software they want on a dedicated virtual private server with access to its own operating system;

Multiple strategies can be conducted at the same time;

Fast trade execution times due to the proximity of the VPS;

Computing power, memory, and bandwidth are all guaranteed resources;

There are no technical limitations on how you can use market data received from your Forex broker;

Support from the Technical Account team with expertise in automated trading;
In contrast to VPNs, which allow several clients to share the same IP address, a VPS is essentially a private dedicated server.
How to choose a VPS provider for Forex trading
When it comes to choosing a VPS, there are numerous variables to consider, and it is critical to conduct comprehensive research before purchasing or renting one. A quality server must, of course, be secure and safe, but there are other elements to consider.
To begin with, some servers are Windows-based, while others are Linux-based. Because the operating systems are so diverse, not every server is suited for both. Each operating system has benefits and drawbacks, and once one is picked, it is in the trader's best interest to find a server that meets the requirements.
When the settings and configuration are suited to trader needs and talents, one will enjoy using a virtual private server even more. When selecting a server, take into account the amount of RAM required, backup mechanisms, data transfer, and many other considerations.
Another factor to consider when selecting a VPS is whether to go with a dedicated Forex VPS server/web host or a VPS plan from a conventional web hosting provider. Each option has merits and disadvantages. Forex VPS providers, for example, are familiar with the needs of Forex traders, such as installing EAs, although conventional hosting firms may offer a wider selection of plans and better overall assistance, such as additional options, 24/7 support, and more.
The most important thing is to be sure that the VPS you choose has the necessary technological capabilities and a solid reputation among other users. Eventually, a server that meets these criteria, whether it is a unique Forex VPS or a regular one, may be valuable to the trader.
Forex trading with VPN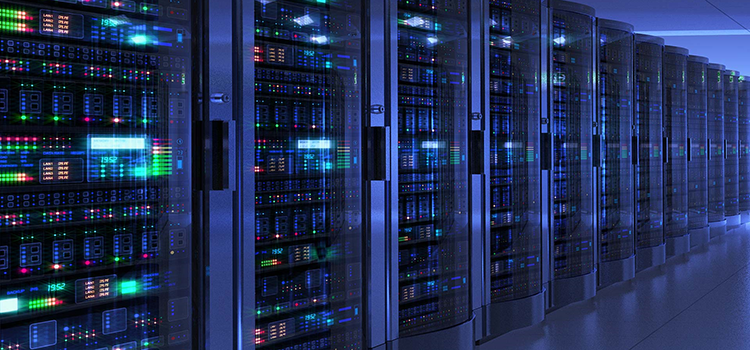 If you're looking for something else rather than brokers' provided VPS, you can always turn to reliable VPN services to boost your trading security. Top VPN services for Forex trading are the best way to soothe the hazard of a personal data leak, access geo-blocked pages, and remain anonymous for both the government and other Internet users.
Click the button below to get the best VPN deal for Forex trading:

VPNs encrypt your Internet traffic and route it through one or more countries to mask your Internet presence. Furthermore, because of the massive global server network, transaction speed is always consistent and without delays to maximize the profit of your deals.
Furthermore, by signing up with a reputable VPN provider, you can benefit not only from general internet security and Forex trading benefits but also from accessing restricted entertainment content (for example, on Netflix, BBC, or YouTube).
Top Forex Brokers with free VPS
A trader's most valuable asset in Forex is avoiding latency and maintaining platform connectivity. The installation of a good VPS works hand in hand with an effective EA or Copy Trading tool because every millisecond is crucial to the success of your trades.
Our expert team conducted the list of reputable international Forex brokers that provide free VPS service for a wide range of trading instruments including CFDs, currency pairs, commodities, indices, and Cryptocurrencies as well as Social trading features and Forex bonuses up to 100% on.
XM Group Forex trading with VPS

XM Group's MT4/MT5 VPS solution will allow traders to remotely connect to a VPS located just 1.5 km away from XM's data center in London, with Optical Fiber connectivity. 
Taking advantage of this service will enable Xm clients to make the most of XM's unparalleled execution without having to worry about other factors that can impede their ability to trade effectively such as internet connection speeds, computer failure, or power cuts.
With XM's VPS you can trade like a pro, since: 
Easily accessible from your location;

Increased speed of your trades;

Being ideal for the use of expert advisors (EAs);

24/7 availability;

State-of-the-art optical fiber connectivity;
Clients who maintain a minimum trading account balance of $500, or equivalent in other currencies, are eligible to request free VPS from the Members Area at any given time, on the condition that they trade at least 2 standard round turn lots or 200 micro round turn lots per month. 
Other traders can request the XM VPS for a $28 monthly fee, which will be automatically deducted from their accounts on the first day of each calendar month.
XM offers 75 tradable instruments for deals, each of them with tight spreads and favorable trading conditions. New traders receive an automatic bonus equal to 100% of their deposit up to $5000 and also there are transparent referral programs and seasonal bonuses.

HF Markets trading with VPS

Ever since its foundation, HF Markets (in some regions previously known as HotForex) remains committed to constant innovation, provision of superior services, and enhancement of the trading experience. Staying loyal to its promise, the broker has collaborated with one of the best providers to grant access to exceptional free VPS hosting, so it becomes easy to find a plan that will suit your strategy.
Beeks Financial Cloud – the broker's VPS provider – has a presence in nine international data centers so as to ensure lightning-fast response times. Their focus is to provide low latency, rock-solid VPS, and infrastructure solutions for traders with an easily accessible trading platform.
HF Markets's VPS benefits include:
Worldwide access

24-hours trading experience 

Reduced latency

Password-protected connection

Easy installation 
The broker's VPS is ideal for traders who wish for stability and flexibility, as it ensures high-quality technical conditions which make the trading environment technically safer.
Traders can run automated algorithmic strategies, including Expert Advisors, 24 hours a day 7 days a week, on a virtual machine. As a result, this minimizes the chances of system downtime due to unexpected power failures, Internet cuts, physical difficulties, computer shutdowns, and more.
HotForex VPS plans can be offered free of charge, subject to specific deposit and trading requirements. Paid subscription starts from as low as $30/month depending on the plan you choose and signing up are simple.
With free VPS, HF Markets also offers a powerful solution to trade CFDs and Forex allowing them to benefit from price fluctuations of more than 12000 instruments with costs built into the tight spread. Being a fully regulated broker in various jurisdictions, HFM maintains safe trading capabilities and delivers various solutions including Zero Spread trading, Islamic Accounts, Forex bonuses of 100% on your first deposit up to $5000, and cumulative cash rebates up to $8000.

In particular, HF Markets provides low transaction costs and flexible leverage with free VPS on Forex Gold trading. You can find more information about this trading instrument in our article.
FXTM Free VPS Hosting for Forex trading

FXTM is an award-winning broker for a reason: it prioritizes clients' needs above anything else. This means continuously expanding and enriching the extensive range of products and services to ensure an outstanding trading experience.
By collaborating with leading third-party service providers, FXTM is making this happen. The broker's eligible clients can host their virtual PCs on cloud servers, using PCs and mobile devices with Remote Desktop Protocol (RDP). 
What are the advantages of using FXTM VPS for trading?
Runs 24/7;

99.9% operational connection time;

Optimal connection speed;

Unaffected by unexpected connection cuts, power outages, or system errors;

Suitable for traders using Expert Advisors;

Ability to run orders with minimal delay;

Functions smoothly alongside various other operating systems;

Quick recovery of lost data;
With FXTM, traders have the ability to sign up to Forex VPS directly from platforms like MetaTrader4, MetaTrader5, and FXTM Trader. It also includes auto-trading features where trades can be executed automatically. As a trader, once you set up everything, you can simply disconnect from the system and go about your daily activities without missing a Forex trade.
The minimum deposit needed to access the VPS in FXTM is $10 or the equivalent in other currencies. As an FXTM trader, to get access to the VPS service of FXTM, contact your Account Service Manager, who will inform you if you meet the criteria for free VPS access and tell you how to proceed if so. 

Exness Forex trading with free VPS

Exness VPS provides a quick and secure trading environment, a consistent and uninterrupted internet connection, and protection from a variety of issues that may arise during trading, such as power outages and network issues.
The broker provides its clients with guaranteed fast and secure trading via an original free VPS server, allowing them to benefit from continuous internet coverage and avoid connectivity issues while trading.
The following are some of the advantages of using Exness free VPS:
24-hour trading is available
You can use Expert Advisors to access the financial markets, even if your computer is turned off;
Stable connection
VPS is always on and unaffected by typical outside influences such as connection issues, order execution is unaffected by the state of your own internet connection;
Quick transactions
The trading servers and VPS servers are housed in the same data center, and pinging a trading server in 0.4 to 1.25 milliseconds allows for the instant delivery of quotations and orders.
Trading flexibility
You can access your account and trade on the financial markets from anywhere in the world because VPS can be used with any operating system.
Following the fulfillment of Exness' criteria (your total deposit must be at least $500 and your free margin must remain above $100 for the duration of the request), a simple email request to the broker will grant you a free asset to VPS service.

Forex trading with VPN and VPS - FAQ
A Virtual Private Server (VPS) is a type of web hosting that is essentially a virtual computer that runs on its own, also being customized to specific needs of the trader. A Virtual Private Network (VPN) is a user-friendly cyber-security tool that encrypts internet traffic, so you may access the internet safely, anonymously, and securely. Top Forex brokers we mention in the article provide security solutions beneficial to their traders due to the security and flexibility they offer.
The number of other traders dealing at the same time in the Forex market can affect your trading performance since traders share a single connection to a limited-capacity server. Trading with a VPS provided by the reliable international Forex brokers gifts you a secure, private connection that minimizes lag caused by other traders using the same system. Additionally, it allows you to connect several devices at once.
Regulated international Forex brokers are popular and trusted around the globe for the reason: they prioritize clients' needs above anything else, continuously expanding and enriching the extensive range of products and services to ensure an outstanding trading experience. In our article we mention brokers, which offer not only free VPS services, but also Copy trading and Forex bonuses $5000 on the 1st deposit, seasonal ones, cash rebates of up to $8000 and transparent referral programs.