HF Markets big data AI engine for real-time market insights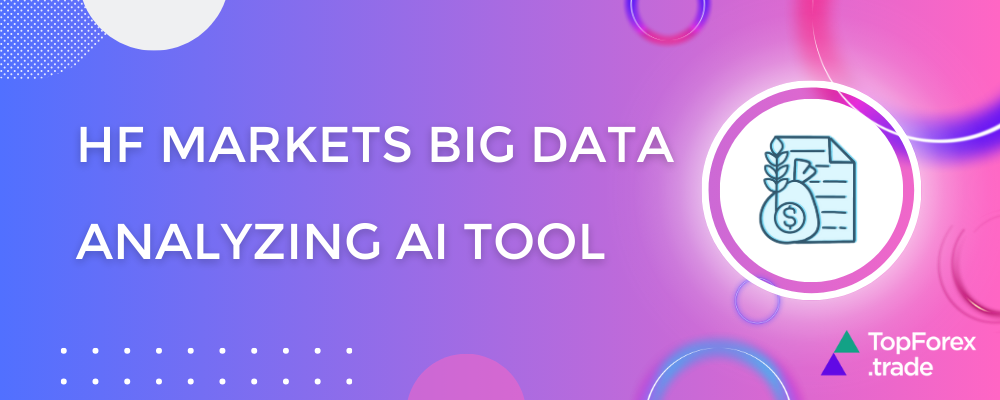 HF Markets recently introduced a revolutionary tool that promises to revolutionize the way traders navigate the financial landscape. Harnessing the power of big data and Artificial Intelligence, HF Markets' cutting-edge AI engine offers a real-time window into the dynamic world of markets. This innovative platform empowers traders with timely, data-driven insights, enabling them to stay ahead of market trends, make informed decisions, and ultimately, seize lucrative opportunities as they unfold. In this article, we delve into the intricacies of HF Markets' big data AI engine, exploring how it's poised to reshape the future of trading.

HF Markets big data AI analyzing engine features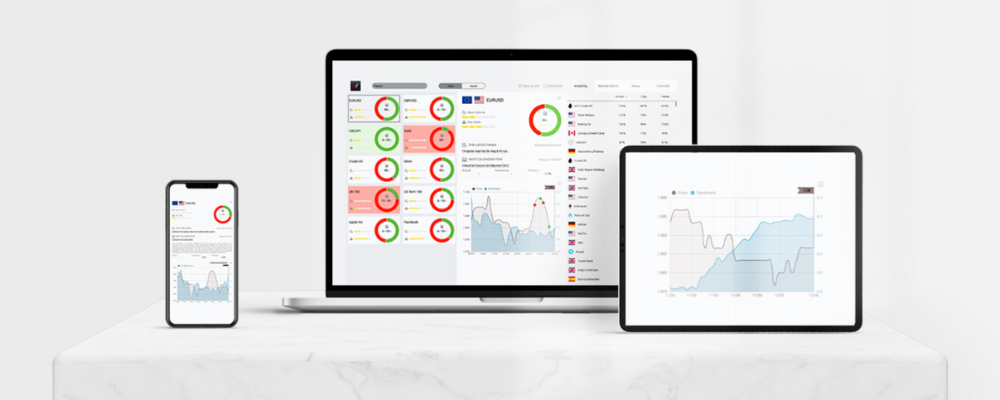 HF Markets has unveiled a game-changing tool that promises to transform the way traders navigate the dynamic world of finance. The big data AI engine combines cutting-edge technology with real-time data analysis, providing traders with a competitive edge like never before.
Key features:
Sentiment and volatility analysis
By processing millions of news articles, the big data AI engine offers exclusive sentiment and volatility analysis. This allows traders to gauge market sentiment trends and anticipate potential shifts in volatility.
Stay ahead of the curve with a meticulously curated timeline of significant economic events. This feature empowers traders to align their positions strategically with major market catalysts.
Real-time volatility analysis
Receive instant updates on market volatility, enabling timely adjustments to trading strategies as market conditions evolve.
Comprehensive asset tracking
Monitor a diverse range of tradable assets, ensuring a well-rounded view of the market and the ability to capitalize on emerging opportunities.
Compatible with MT4 and MT5
Seamlessly integrate the big data AI engine into your trading toolkit with compatibility across both the MT4 and MT5 platforms, providing flexibility and convenience.
Clear and intuitive visualizations
Access concise and powerful visual representations of market data, facilitating swift interpretation and decision-making.
Dive deep into a wealth of advanced market insights that empower you to make informed and strategic trading decisions.
The advanced insights page serves as a dynamic hub, offering a range of tools and information tailored to enhance your trading proficiency.
HF Markets big data AI engine dashboard tab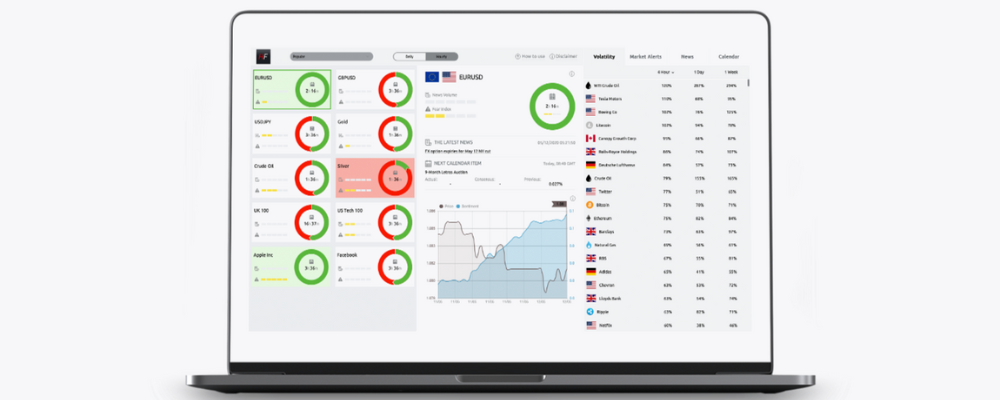 The advanced insights page boasts a dual-tab interface, offering a comprehensive and detailed perspective of your selected market. These tabs are instrumental in providing a wealth of information essential for making well-informed trading decisions.
The dashboard tab includes:
This feature allows you to handpick a group of assets, granting you an immediate snapshot of each product. This snapshot includes crucial details such as the asset's name, the volume of news associated with it (whether high or low), the fear index (a gauge of extreme negativity), the current sentiment (color-coded for bullish and bearish trends), the time until the next calendar item, and any changes in sentiment direction over the last hour.
Upon selecting your preferred asset, you'll gain access to an in-depth analysis presented in the circular gauge format. Within this section, you'll find:
Latest news: Offering a summarized analysis of the most recent updates.
Next calendar item: Providing insights derived from our economic calendar.
Sentiment chart: Presenting current and historical price movements.
Market alerts (past 30 days): Offering a comprehensive record of significant alerts over the past month.
This section presents four columns of additional insights:
Volatility over 4 hours, 1 day, and 1 week.
Market alerts, provide detailed information on sentiment changes and their anticipated duration.
Summaries of our latest news articles.
Important upcoming events on the calendar.
The events timeline tab offers a meticulous breakdown of both major and minor upcoming events. This resource proves invaluable in basing your trading decisions on well-grounded predictions. By studying the flow of events, traders can make educated forecasts about how economic events may impact the prices of currency pairs. This analysis draws from a combination of historical data and future projections, providing a strategic advantage in navigating the market's fluctuations.
With these powerful features at your fingertips, the advanced insights page empowers traders with an unprecedented level of data-driven precision, revolutionizing the way decisions are made in the world of trading.
Embark on your trading journey with HF Markets cutting-edge big data AI engine
Stepping into the realm of trading requires a strategic edge, and HF Markets delivers just that with its state-of-the-art big data AI engine. This innovative tool is poised to redefine the way traders navigate financial markets, providing unparalleled insights and precision. As you embark on your trading journey, harness the power of HF Markets' cutting-edge technology to stay ahead of market trends and make informed decisions with confidence.

---
Related articles:
TopForex.trade provides a thorough examination of HF Markets' range of account options, encompassing the demo, Premium, Pro, Zero, and Cent accounts. This in-depth assessment covers essential elements like features, charges, and advantages, empowering traders with the information necessary to make well-informed choices in accordance with their individual trading objectives.
Embark on a detailed examination of HF Markets' trading platforms, expertly analyzed by the team at TopForex.trade. Acquire a complete understanding of the broker's main trading application, along with the MT4 and MT5 terminals. This assessment covers critical elements like technical requirements, charting capabilities, signal provision, and supplementary features. Delve into maximizing the potential of the HFM app with valuable instructions on downloading and utilizing it to its fullest extent. Discover the advantages of obtaining complimentary VPS hosting, accessing a wide array of educational materials, and enjoying convenient on-the-go technical support via the mobile app.
HF Markets, a prominent figure in online trading, presents its clientele with top-tier trading resources. What are these tools, and how can they elevate your trading performance? TopForex.trade's specialists delve into HF Markets' MT4 and MT5 Indicator Package, Correlation Matrix, Correlation Trader, Alarm Manager, Sentiment Trader, and additional functionalities in this article. Furthermore, explore how to gain access to a vast selection of over 3,500 instruments for trading, complimentary VPS services, and the potential to generate passive income through HFcopy.
---
HF Markets big data AI engine for real-time market insights - FAQ
HF Markets' big data AI engine is an advanced tool that utilizes artificial intelligence to process millions of news articles, offering real-time market insights and analysis. Check the article to learn more about HF Markets AI-powered market insights.
The engine employs advanced algorithms to analyze sentiment and volatility from a vast array of news sources, providing traders with up-to-the-minute information on market trends. Read the article and get the latest market insights with HF Markets using our special button.
The tool processes news articles from various sources, extracting valuable sentiment and volatility information that is relevant to the financial markets. Click our special button to sign up with HF Markets and get the latest market insights.
The big data AI tool is compatible with both MT4 and MT5 platforms, ensuring seamless integration into traders' existing toolkits.
You can access the advanced insights tool through their HF Markets account by clicking our special button.