HF Markets trading app: seamless trading experience of a wide variety of instruments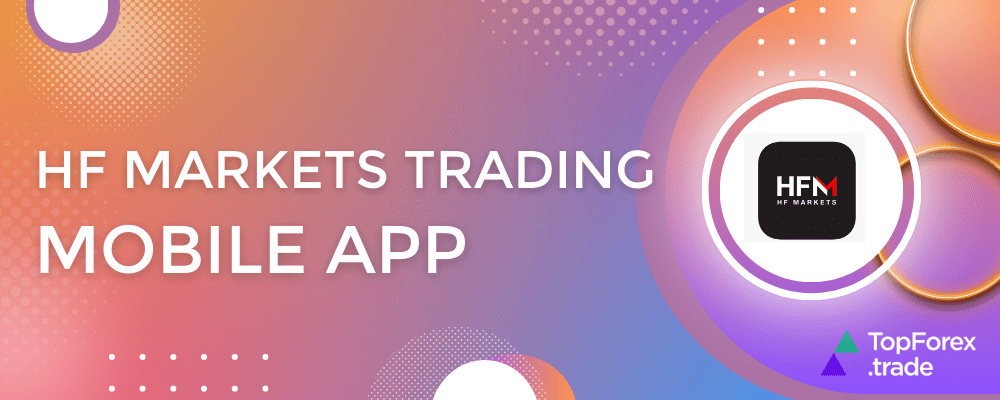 In today's fast-paced world, staying connected to the markets is essential for successful trading. The HF Markets trading app is a powerful tool that allows traders to access the financial markets anytime, anywhere.
The HF Markets app provides a seamless trading experience, allowing users to trade a wide range of financial instruments with just a few taps on their mobile devices. From Forex and commodities to indices and cryptocurrencies, the app offers access to global markets at your fingertips.
The user-friendly interface of the app makes it easy for traders of all levels to navigate and execute trades quickly and efficiently. Whether you are a seasoned trader or just starting out, the app provides the tools and resources you need to make informed trading decisions.

HF Markets mobile trading app features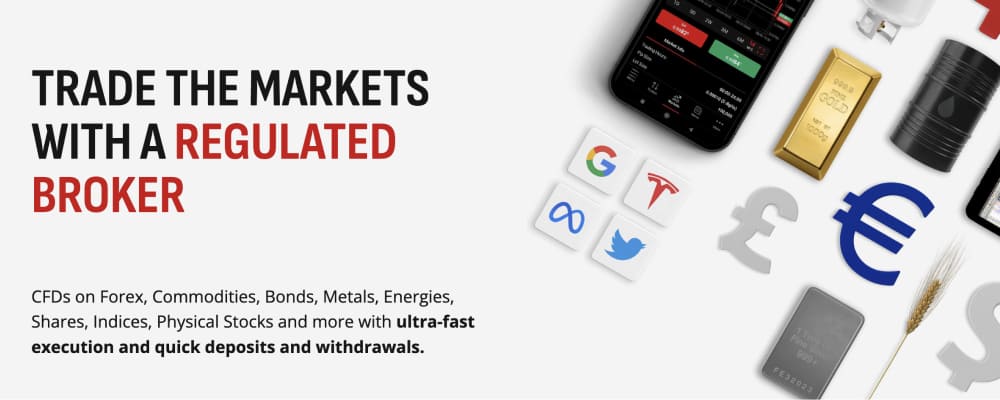 The HF Markets mobile trading app offers a seamless and intuitive trading experience for both novice and experienced traders. The app is available for iOS and Android devices, ensuring compatibility across a wide range of smartphones and tablets. It provides instant access to a comprehensive suite of trading instruments, including forex, commodities, indices, stocks, and cryptocurrencies, enabling traders to diversify their portfolios and capitalize on market opportunities anytime, anywhere.
Advanced Charting and Analysis Tools
To make informed trading decisions, access to real-time market data and advanced charting tools is essential. The HF Markets mobile trading app offers a rich set of charting features, allowing traders to analyze price movements, identify trends, and apply technical indicators on the go. Whether it's examining historical data, tracking live market prices, or monitoring open positions, the app provides an extensive range of tools to aid in comprehensive market analysis.
Efficient order execution
The HF Markets mobile trading app ensures speedy and reliable order execution, enabling traders to enter and exit trades swiftly, without missing out on favorable market conditions. With its intuitive interface, traders can execute market orders, place pending orders, set stop-loss and take-profit levels, and even modify existing positions with ease. The app's user-friendly design and responsive functionality contribute to a seamless trading experience.
Risk management tools
Managing risk is a crucial aspect of trading, and the HF Markets mobile trading app integrates several risk management features to assist traders in controlling and mitigating potential losses. The app allows users to set stop-loss and take-profit levels for each trade, helping to define risk parameters and protect capital. Additionally, it provides real-time account information, including balance, equity, and margin requirements, enabling traders to monitor their positions and manage risk effectively.
Account management and deposits
The HF Markets mobile trading app offers convenient account management capabilities, allowing traders to view and manage their trading accounts on the go. Users can access their transaction history, monitor open positions, review account statements, and track overall account performance. Moreover, the app supports secure and hassle-free deposit options, ensuring seamless funding of trading accounts directly from the mobile platform.
Educational resources and support
HF Markets understands the importance of education and providing support to traders. The mobile trading app offers access to a wealth of educational resources, including video tutorials, webinars, market analysis, and economic calendars. Traders can stay informed about the latest market trends and developments, enhancing their trading knowledge and skills. Furthermore, HF Markets provides customer support through multiple channels, ensuring prompt assistance and guidance whenever needed.
HF Markets mobile trading app: empowering traders on-the-go
In an era where mobility is paramount, the HF Markets mobile trading app stands out as a reliable and feature-rich platform for traders seeking convenience, functionality, and flexibility. With its comprehensive range of trading instruments, advanced charting capabilities, efficient order execution, risk management tools, and educational resources, the app empowers traders to stay connected to the markets and make informed trading decisions on the go. Whether you are a seasoned trader or just starting, the HF Markets mobile trading app is undoubtedly worth considering as your go-to trading companion. So, why not give it a try and unlock your trading potential today?

---
Related articles: 
Discover an in-depth analysis of HF Markets trading platforms conducted by market experts at TopForex.trade. Gain comprehensive insights into the broker's primary trading application, as well as the MT4 and MT5 terminals. This evaluation encompasses essential aspects such as technical prerequisites, charting capabilities, signal provision, and additional functionalities. Explore the optimal utilization of the HFM app through valuable guidance on downloading and utilizing it to its fullest potential. Uncover the benefits of accessing free VPS hosting, an extensive collection of educational resources, and convenient on-the-go technical support via the mobile app.Review of
HF Markets, a market leader in online trading, offers its clients premium trading tools. What are these instruments, and how can they boost your trading results? In the article, TopForex.trade experts talk about HF Markets MT4 and MT5 Indicator Package, Correlation Matrix and Correlation Trader, Alarm manager, Sentiment trader, and other features. Also, read the article to know how to get access to over 3500 instruments available for deals, free VPS services, and the opportunity to earn a passive income with HFcopy.
HF Markets trading app - FAQ
If you're a new client, then follow the link in the article to download the app through Google Play or the App Store, register and open a Live or Demo Premium trading account on the HFM platform only. If you have already registered with the broker, you need to download or update to the latest version of the HFM App through Google Play or the App Store. Then, you simply open a Live or Demo Premium trading account on the HFM platform.
At present, only Premium account type on the HFM platform is available for trading within the HFM App. However, you can manage all your trading accounts effectively in-app. To open an account, click the link at the end of the article.
As it is said in the post above, you can use the HFM App to deposit funds to your HF Wallet and then transfer to any of your trading accounts.
Yes, HFcopy is also available on the HFM App, so make sure to download the app for the opportunity to generate a passive income on a go.