PureDome: the fast, secure, and dependable business VPN by PureVPN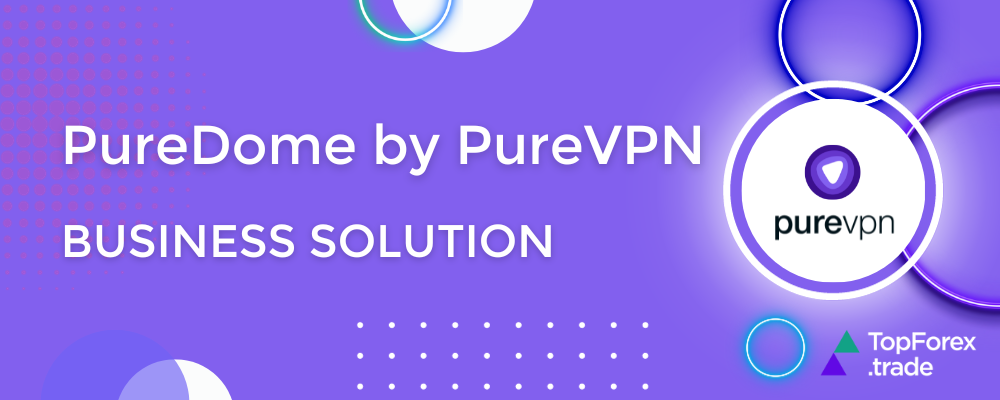 As a leading VPN provider, PureVPN presents PureDome, an innovative solution crafted exclusively for businesses prioritizing paramount security and rapid performance. This piece will dissect PureDome, showcasing its exceptional attributes and elucidating its status as the epitome of dependability in the business VPN arena. Come along as we explore how PureDome is reshaping the landscape of secure, swift, and trustworthy VPNs for enterprises spanning all scales.

Streaming services unlock
-
Number of server countries
#
Streaming services unlock
-
Number of server countries
#
PureDome by PureVPN for business features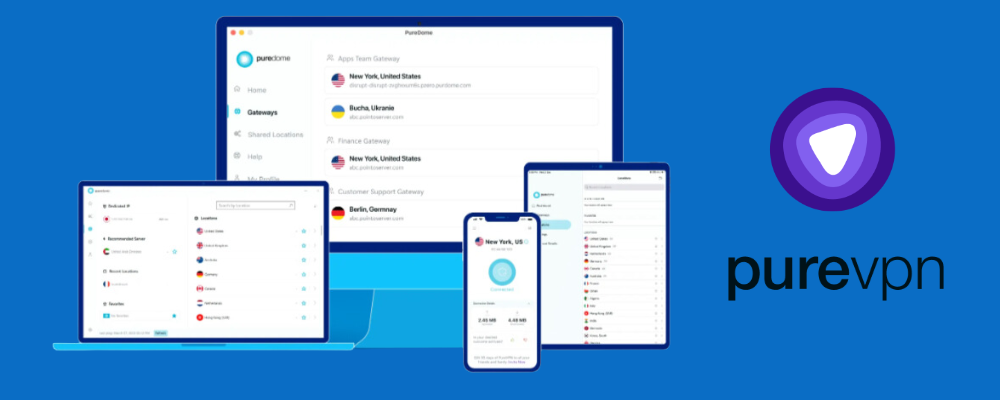 PureDome by PureVPN is an advanced solution meticulously engineered for enterprises that demand nothing less than paramount security and lightning-fast performance. This comprehensive VPN service is purpose-built to cater specifically to businesses, offering a suite of features designed to fortify your organization against cyber threats, facilitate seamless remote work, and proactively mitigate risks to safeguard your company's most sensitive data.
High-speed servers and dedicated IPs
PureDome doesn't just prioritize security but also ensures that performance is not compromised. By utilizing high-speed servers with dedicated IPs, PureDome guarantees that your connection is not only swift but also reliable. This is crucial for businesses where every second counts, enabling employees to work efficiently and without unnecessary delays.
Robust traffic encryption
Within your company's network, PureDome implements robust AES 256-bit encryption. This ensures that all data traffic, be it internal communications or external connections, is shielded from prying eyes and unauthorized access. This additional layer of encryption provides an unparalleled level of security for your sensitive information, fostering a secure digital environment for your business operations.
Secure remote access for multi-office companies
PureDome empowers multi-office companies by providing a secure gateway for employees to access corporate networks and files from virtually anywhere. This feature becomes particularly invaluable in today's landscape where remote work has become the norm. With secure VPN connections, employees can work with confidence, knowing that their connection is encrypted, and their data remains protected against unauthorized access.
Access control
Controlling access to critical resources is paramount in maintaining a secure business environment. PureDome ensures that only authorized personnel can access company resources by authenticating and authorizing users through the VPN. This stringent access control mechanism safeguards against unauthorized access and enforces strict security protocols, bolstering the overall security posture of your organization.
Enhance endpoint security across devices
PureDome extends its protective shield to encompass a wide array of devices including smartphones, laptops, tablets, and desktops. By deploying a business VPN, every endpoint is fortified against potential data breaches and other security threats. This ensures that, regardless of the device, your data remains secure and confidential, providing peace of mind for both employees and management alike.
Optimized split tunneling
Balancing the need for security with operational efficiency is a critical concern for businesses. PureDome addresses this challenge with optimized split tunneling. This feature allows selective encryption of specific programs and applications that require VPN protection, while simultaneously enabling faster speeds and access to local services for others. This thoughtful approach ensures that business operations remain efficient without compromising on security.
VPN apps
PureVPN's Business VPN Apps exemplify this by offering a diverse array of platforms to ensure seamless security and connectivity. Whether you're working on a Mac, a Windows PC, an Android device, an iPhone, an iPad, using the Chrome browser, or operating on a Linux system, PureVPN has tailored solutions to meet your specific needs.
24/7 support
PureDome understands that cybersecurity concerns don't adhere to a schedule. That's why our 24/7 support team is always ready to assist. Whether it's a technical hiccup or expert advice you need, our knowledgeable professionals are just a call or message away. With round-the-clock support, you can navigate the digital landscape with confidence and peace of mind.
Customizing security to your needs
Every business is unique, and so are their security requirements. PureDome offers extensive customizing options, allowing you to fine-tune your security protocols. From access controls to encryption preferences, you have the power to configure PureDome to align precisely with your business's specific needs. This level of customization ensures that your cybersecurity measures are as individualized as your enterprise.
In essence, PureDome by PureVPN is more than just a VPN service; it's a comprehensive security solution meticulously designed to meet the unique needs of businesses. With a rich suite of features encompassing secure remote access, access control, endpoint security, split tunneling, traffic encryption, and high-speed servers, PureDome sets a new standard in business VPN solutions. Elevate your organization's cybersecurity infrastructure with PureDome and experience a level of security and performance that aligns with the demands of today's dynamic business landscape.
PureDome by PureVPN for business price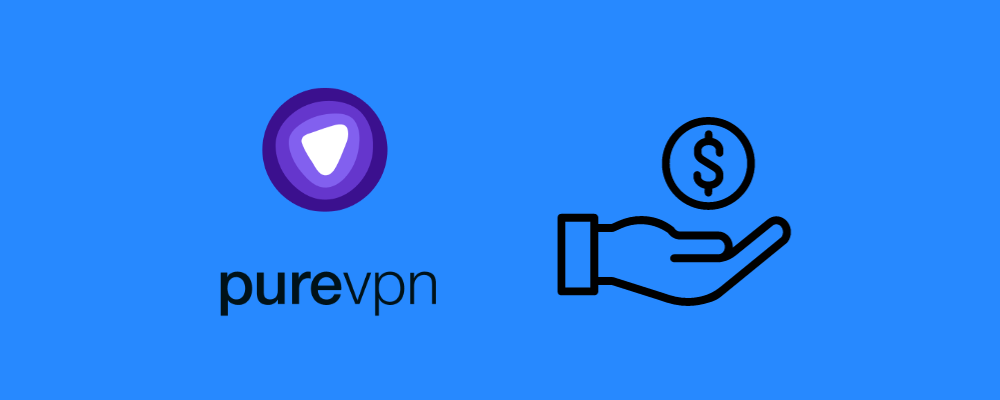 PureDome offers flexible pricing that caters to the specific needs of businesses. Starting at just $42.25 per month, the cost is influenced by factors such as team members, gateways, and the inclusion of dedicated IPs. This ensures that you only pay for the level of security that aligns with your operational requirements.
What sets PureDome apart is its commitment to transparency and customer satisfaction. All plans are commitment-free, allowing you the flexibility to adapt your security needs as your business evolves. Plus, with a 30-day money-back guarantee, you have the peace of mind of knowing that you can explore PureDome risk-free. This level of flexibility and assurance underscores PureDome's dedication to providing a seamless and cost-effective cybersecurity solution for businesses of all sizes.
Get PureDome by PureVPN for your business
Transform your business's digital security landscape with PureDome by PureVPN. Experience a comprehensive solution crafted to meet the unique needs of enterprises. PureDome provides a robust defense against cyber threats, facilitates seamless remote work, and empowers you with customization options for a tailored security approach. Elevate your organization's cybersecurity posture – get PureDome today and fortify your digital presence with confidence and precision.

---
Related articles:
Explore why PureVPN stands out as the foremost option for augmenting online privacy and gaining access to global content. Boasting an impressive array of features, robust security protocols, an expansive server network, and an intuitively designed interface, PureVPN solidifies its position as the leading virtual private network service in the field.
Embark on an in-depth investigation of the PureVPN Max Plan package as we delve into its features, performance, and overall worth in our comprehensive review. In a time where online security is of utmost importance, join us in this thorough analysis to ascertain if the PureVPN Max Plan is the optimal choice to strengthen your digital safeguards and safeguard your online presence effectively.
---
PureDome by PureVPN for business - FAQ
PureDome is a comprehensive business VPN solution offered by PureVPN. It is specifically designed to meet the unique security needs of businesses, providing a robust defense against cyber threats, seamless remote work capabilities, and customization options for tailored security. Read the article to learn more about PureDome by PureVPN.
PureDome fortifies business security by establishing a secure tunnel between an organization's resources and authorized employees. This end-to-end encryption ensures data privacy and protection, mitigating concerns about unauthorized access or visibility. Check the article and use our special button to get the best VPN deal.
PureDome Business VPN Apps are compatible with a range of platforms, including Mac, Windows, Android, iPhone, iPad, Chrome, and Linux. This ensures that businesses can enjoy seamless security across various devices and operating systems.
PureDome provides extensive customization options, allowing businesses to fine-tune their security protocols. This includes features like access control, split tunneling, and encryption preferences, ensuring that security measures are tailored to specific business needs. Click our special button to get a discount.
PureDome's final cost may vary depending on factors such as the number of team members, gateways, and the inclusion of dedicated IPs. Use our special button to get the final price.