Online Forex trading and review of the best brokers in the UK
The United Kingdom is the origin of the oldest and most developed financial markets in the world, with London being one of the three 'command centers' of the global economy (together with Tokyo and New York City). It is a major international power hub of international wholesale finance.
Moreover, the UK houses the world's largest foreign exchange market, dominating in many fields, including cross-border bank lending and exchange trading. London is one of the most important centers for private and investment banking and a leading provider of financial consulting and other related services. That industry is based on talent, knowledge, innovation, and investments, backed up by favorable macroeconomic conditions and policy environment.
According to Wikipedia, the UK is the biggest geographic trading center, accounting for 43.1% of the total, making it by far the most influential center for foreign exchange trading in the world. Look at this impressive numerical data: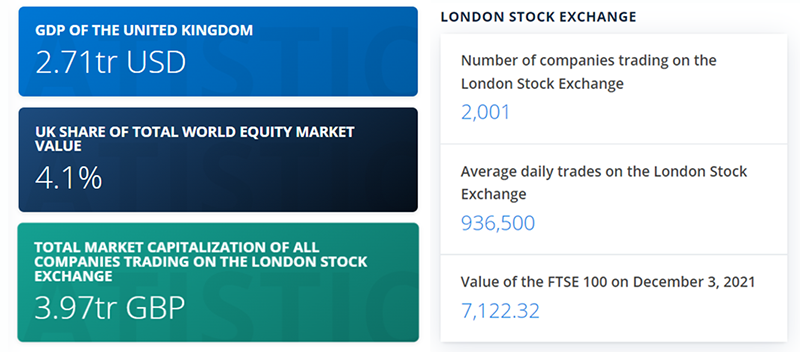 Why Forex trading is so popular in the UK?
Answering simply – because it went online! Today, all that is required from "potential" traders to become real players in the Forex market is a desire to get into trading and high-speed internet! Even laptops are not necessary anymore, since many Forex brokers developed their mobile version. 
According to openly available numerical data, there are more than 280,000 online traders, which by simple math means that 1 in every 164 adult internet users in the UK is trading online. Quite recent regulatory changes in the UK concerning Forex and CDFs seem to encourage less experienced traders to register for accounts. They could still benefit from the fact of trading on margin, which means that it's possible for them to magnify their exposure to currency fluctuations with relatively small deposits. 
The most popular online trading instruments in the UK
The grand scale of UK capital markets is a perfect demonstration of their significance in the global financial system. According to the info provided by London Stock Exchange, over 1300 large companies from 60 different countries are listed there. Also, as we mentioned before, the UK has the largest foreign exchange, equities, and OTC derivatives markets in the world. It is also growing some of the most innovative new markets. 
Now let's look at these instruments in detail:
Forex trading in the UK

GBP/USD is one of the oldest exchanges in the world. The Forex pair is also amongst the most frequently traded, though being known for its volatility. New traders are generally recommended against trading the pair until they gain some experience.  
The pair of EUR/USD has the largest trading volume of any market in the world,  offering high liquidity and some of the tightest spreads. As with most currency pairs, this duo is particularly influenced by public policy and economic data announcements. 
If you'd like to get into Forex trading, there is a really fine option available. Plus500 is a CFD broker regulated by FCA, which provides over a million clients worldwide with more than 2000 instruments available for trading and some of the best market conditions. 
Deposit methods
Trustly, iDEAL, PayPal, Klarna, Credit/Debit Cards, Skrill
Deposit methods
Trustly, iDEAL, PayPal, Klarna, Credit/Debit Cards, Skrill
Commodities trading in the UK
Gold, being the precious metal, is one of the longest-traded commodities in world history and is considered to be a safe option for investors during times of market turmoil. 
Oil is one of the essentials of modern-day society, placed among the most important instruments in the world. Changes in oil prices have contributed to the overthrow of governments, and its price is significantly affected by political events, just like the Forex market.
If commodities trading is the one you're into, then pay attention to AvaTrade. It offers a vast list of commodities available for trading with one of the tightest spreads in the industry!  

Deposit methods
Bitcoin, Sofort, UnionPay, Credit/Debit Cards, Neteller, Wire, Skrill
Deposit methods
Bitcoin, Sofort, UnionPay, Credit/Debit Cards, Neteller, Wire, Skrill
Securities trading in the UK
The UK,  having a large domestic market of equities and bonds, plays a major role on a global scale. Local stock exchange enables companies and governments all around the world to issue securities such as shares or bonds to raise capital. Those securities can then be accessed and traded by thousands of investors, ranging from large financial institutions to private individuals. According to official data, openly released by London Stock Exchange:
 As of March 2021, the total market value of all companies trading on the London Stock Exchange was £3.8 trillion;

The number of initial public offerings (IPOs) on the London Stock Exchange (LSE) in 2020 was 50, making it leading in Europe

. 
Indices trading in the UK
The FTSE 100 Index is part of the UK Index Series and is created to measure the performance of the 100 largest companies listed on the London Stock Exchange. FTSE 100 Index constituents are all traded on the London Stock Exchange's SETS trading system.
To speculate on the movements of the FTSE 100, spread bettors and CFD traders buy and sell the UK 100 instrument. It is particularly affected by fluctuations in the commodities market because of the number of large mining and oil companies listed on the exchange.
Cryptocurrency trading in the UK
The promotion of Bitcoin derivatives and other cryptocurrencies to amateur investors is restricted in the UK by the financial regulator, the Financial Conduct Authority (FCA). In January 2021, it issued a statement, warning retail investors of the risks associated with crypto trading, saying that those who choose to invest should be prepared to lose the amount of their investment. The reasoning behind the note is that people often don't understand how a relatively new crypto market works, where assets are very volatile and hard to value.
However, according to Crypto Consumer research, around 1.9 million people (4% of the adult population) own cryptocurrencies in the UK. Three-quarters have holdings worth less than £1,000 and would certainly qualify as retail investors. Additionally, the FCA warning is not extended to professional traders or institutional firms, which usually allowed access to riskier instruments than the general population. 
If you're in the UK and want to get into crypto trading, there is one broker, which absolutely got you. eToro is approved by plenty of regulators, including FCA, and is a leading social investing platform and home to over 20 million investors worldwide.
How many cryptocurrencies do you think eToro offers you to trade? Two, five? Ten? Many more! From Bitcoin and Ethereum to really rare options. Broker employs its status as one of the biggest market players in Europe and worldwide to guarantee your security and trading no tricky hidden fees! 
Also, it has a very cool CopyTrader feature, which is perfect for beginners, since you can follow professional traders and just mirror their moves. It will totally cover your experience gap and save you a lot of time if trading is not something you'd like to do round-the-clock!

Deposit methods
Trustly, iDEAL, Rapid, PayPal, Klarna, Credit/Debit Cards, Neteller, Wire, Skrill
Deposit methods
Trustly, iDEAL, Rapid, PayPal, Klarna, Credit/Debit Cards, Neteller, Wire, Skrill
Near-future prospects of the financial market in the UK
According to the latest HM Treasure policy release, The UK government's vision is set for an open, secure, and techno-advanced financial sector that is globally competitive and acts in the interests of trading communities and citizens, creating workplaces, supporting businesses, and powering growth across the UK. Here are a few major pursuits for the new future: 
A truly global financial hub
London will employ its strengths as a global financial hub to establish and nurture strong relationships with jurisdictions all around the world, attracting investment and increasing opportunities for cross-border offline and online trade. Authoritative regulators will promote global standard-setting to encourage the financial system as a whole to support transparency and reliability through consistently high standards.
A Market welcoming the innovation
Focus on the adoption of cutting-edge technologies through careful policymaking and regulation. Businesses, consumers, and the economy could benefit from it greatly while ensuring appropriate protections and promoting the stability of the financial market. 
The competitiveness that  promotes the effective use of capital
We believe that the UK will remain an attractive and internationally respected ecosystem for financial services and trading, in particular, maintaining high regulatory standards in the face of new and evolving risks.
Financial and online trading regulators
For any market to operate smoothly and efficiently, there must be fairness, transparency, and honesty. In this case, the financial market is not an exception. Investors should be able to invest with confidence and faith. They must be reassured that the money they have invested will be safe and handled properly & responsibly by the financial service providers. Hence, to make sure that all financial service providers in the industry uphold their part of the trader deal, most countries have established an independent regulatory body to guard the best interests of consumers.
Main financial regulators in the UK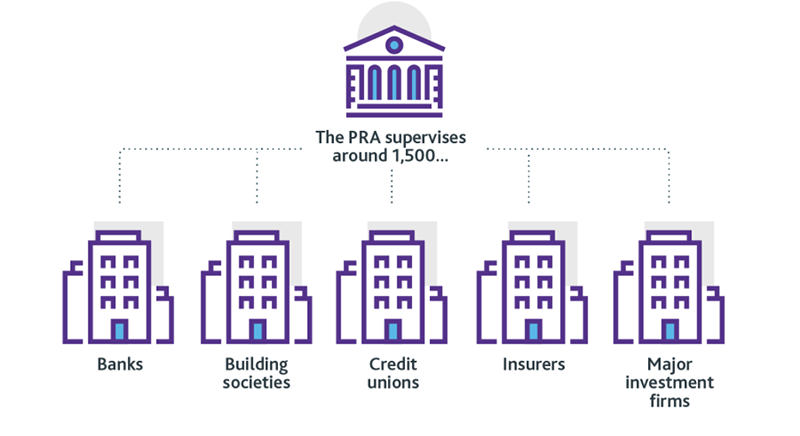 The Financial Conduct Authority (FCA) operates alongside the Prudential Regulatory Authority (PRA) supervising the financial services industry in the UK.  While the PRA executes careful watch-over of banks, major investment firms, credit unions, insurers, the FCA is responsible to cover financial services and firms, those operations are not supervised by the PRA: asset managers and independent financial advisers. As it is written on FCA official website, it has "rule-making, investigative and enforcement authority" that it uses to regulate the financial services industry.
It has three major roles, including:
Firms must treat their customers fairly and avoid engaging in suspicious and potentially consumer-harmful activities. In regard to cybersecurity, the FCA expects all firms to protect the sensitive information they hold, especially when it comes to personal data.  In case of any incident, firms should reach out to the FCA through their appointed supervisors or directly.
Enhancing market integrity
The FCA claims that their general goal is to ensure that "markets and financial systems are sound, stable and resilient", with clear pricing information that consumers can easily access and understand.  
Promoting fair competition
Guaranteeing that relevant markets function well, FCA executes regulation of all financial services firms. It includes taking actions to prevent market abuse and supporting healthy competition between same-field players.
Again according to their official website, today the FCA regulates over 59000 financial services and markets in the UK to create a fair market for businesses, individuals, and the economy as a whole. 
Review of the best Forex and CFD brokers in the UK
The FCA is the main UK and one of the global regulatory agencies that give out licenses and keep an eye on brokerage companies. Being approved by FCA is a huge deal and a very valuable demonstration of reliability.  With all that, you can be sure that your money is treated with the highest level of responsibility. Unquestionable safety provided, you can refocus and compare brokers by the next most important features. We have compiled a list of platforms, verified by our team experts, that are worth mentioning for their advanced trading tools or other unique features. 
Plus500 CFDs trading in the UK
Plus500 is one of the most user-friendly CFD trading platforms with advanced features and plenty of risk management tools. It offers a wide choice of CFD trade instruments, a trading guide, and all the mechanisms to make trading more effective and secure. 
If you're still new to CFDs trading & cautious about possible losses, Plus500 has an option for you too! You can make use of Plus500's very detailed trading guide and open a demo account. It will give you a chance to practice, test your trading strategies & gain the necessary experience in real market conditions, being completely risk-free, as you can't lose real money! 
82% of retail investor accounts lose money when trading CFDs with this provider
eToro Forex trading in the UK
No matter if you're an experienced trader or just a newbie, eToro is something you'd like to check out. You'll probably like most of what you find out about this broker: the CopyTrader feature, crypto items available for trading, and various trading platforms suitable for any situation possible. 
Overall, it's a primary player in the world of online trading, and it offers a lot of tools and perks to make your trade as comfortable as potentially efficient. Therefore, whether you are a beginner, a seasoned trader, or just want to try CopyTrader – eToro may be an excellent broker to try.

76% of retail CFD accounts lose money
AvaTrade Forex trading in the UK
If you want to have access to more than 1250 assets, including cryptocurrencies, 24/7 multilingual support all over the globe, and a five-star rated broker at Trustpilot – AvaTrade may be your choice. It is a versatile broker that offers a number of tools, from tech-advanced auto-trade terminals to financial risk-management initiatives. If you want to have safety combined with a wide choice of trading instruments and platforms, it might be a suitable option.
If you value all features above and can't pick just one, then the good news is that you don't have to! Be sure to take full advantage of available demo accounts, bonus systems, and advanced trading tools these brokers provide. And when you do that, you can choose what options and features work the best for you!
Top Forex Brokers in the United Kingdom - FAQ
The UK is the origin of the oldest and most developed financial markets in the world, which also houses the world's largest Forex market.
The list of the most popular instruments includes Forex pairs, commodities, securities, and indices. Also, some of the regulated brokers that we review in the article provide UK traders with the ability to trade cryptocurrencies.
Beginner investors are not advised by FCA to choose cryptocurrency for trading, taking into account its high volatility and fluctuations in values. However, reliable brokers can provide you with some serious security measures, advanced trading, and risk management tools.
The FCA is the main regulator of the financial industry in the UK, established to ensure the smooth, fair, and safe functioning of the markets. It also regulates brokers' operations, guiding their activities and protecting consumers' and investors' interests.
Being approved by FCA is a huge deal and a very valuable demonstration of reliability. So safety provided, there are several brokers that are worth your attention because of fantastic additional features. So be sure to check out the ones we mentioned in the article.