XM Group advanced trading tools: master the markets with exclusive technical indicators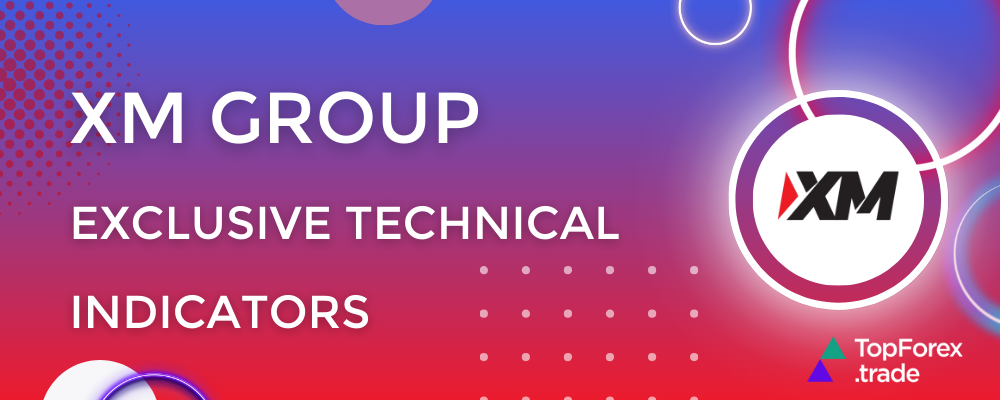 In the realm of Forex and CFD trading, staying ahead of the curve is the key to success. That's why XM Group's exclusive advanced technical indicators are a game-changer for traders seeking precision and foresight. Crafted by Avramis Despotis, a seasoned expert with over two decades of experience, these indicators are a testament to his deep understanding of market dynamics. Exclusively available to subscribers of the VIP Education Package, they represent a sophisticated fusion of data-driven algorithms and strategic insight. Whether you're on MT4 or MT5, these indicators are finely tuned instruments that provide a distinct advantage in the world of technical analysis. In this article, we delve into the intricacies of each indicator, unveiling their functionalities and illustrating how they empower traders to navigate the complexities of the financial world with confidence and precision.

Deposit methods
Bitcoin, Sofort, UnionPay, Neteller, Wire, Skrill
Deposit methods
Bitcoin, Sofort, UnionPay, Neteller, Wire, Skrill
XM Group advanced indicators features and benefits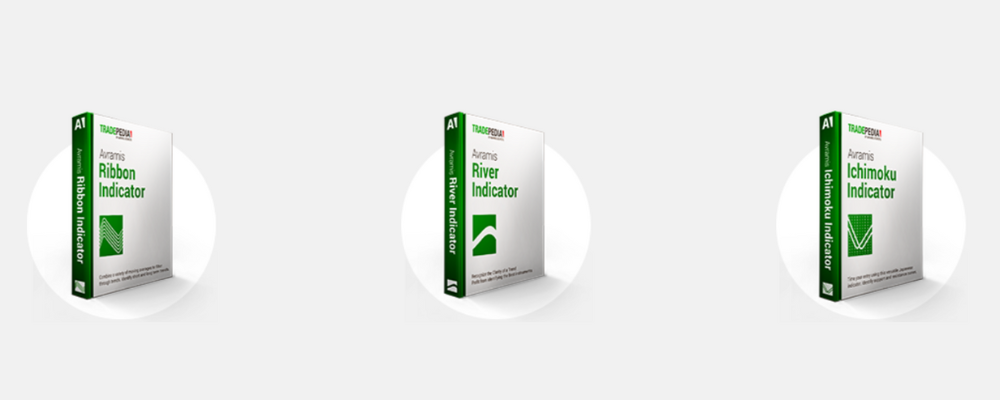 XM Group's exclusive technical indicators are a powerful set of tools designed specifically for VIP Education Package subscribers to offer a distinct advantage in technical analysis.
Key features:
Compatibility with MT4 and MT5: These indicators seamlessly integrate with both MetaTrader 4 and MetaTrader 5 platforms, allowing traders to utilize them across a wide range of assets and markets.
Algorithmic technical analysis: The indicators employ sophisticated algorithms to analyze market data, providing traders with precise insights into potential investment opportunities.
Indicator insights:
Purpose: The Ribbon Indicator stands as a multifaceted tool designed to serve traders in various capacities. It offers crucial trend-following insights, enabling users to discern the prevailing market direction. Additionally, it excels at identifying consolidation zones, providing traders with valuable information on potential areas of price stability. Moreover, this indicator possesses the capability to forecast potential reversals, allowing traders to anticipate market shifts in advance. Finally, it offers insights into optimal trading times, enhancing the precision of entry and exit points.
Benefit: By leveraging the Ribbon Indicator, traders gain a significant advantage in decision-making. This tool aligns trading strategies with the current market trends, ensuring that positions are in harmony with the prevailing sentiment. Furthermore, it provides pinpoint accuracy in identifying strategic entry and exit points, thereby enhancing the overall effectiveness of trading strategies.
Purpose: The River Indicator is a versatile analytical tool meticulously crafted to assess trends across a diverse range of markets. Its primary function is to gauge the strength and direction of prevailing market trends, offering traders critical insights into market dynamics. Whether markets are experiencing upward momentum, or downward movement, or are in a state of equilibrium, the River Indicator equips traders with the information needed to navigate them effectively.
Benefit: Empowering traders with the ability to make informed decisions, the River Indicator evaluates the robustness of market trends. This invaluable insight allows traders to adapt their strategies in accordance with the prevailing market conditions, leading to more confident and profitable trading endeavors.
Purpose: The Ichimoku Indicator is a comprehensive tool designed to provide traders with a holistic view of market dynamics. It serves a multitude of purposes, including identifying critical support and resistance levels, recognizing strong trends, and aiding in pinpointing opportune entry points. By offering a comprehensive perspective, this indicator equips traders with the necessary information to make sound trading decisions.
Benefit: Enhancing decision-making is at the core of the Ichimoku Indicator's value proposition. It provides traders with key price levels, enabling them to set realistic profit targets and make calculated entries and exits. Additionally, the indicator signals optimal entry opportunities within trends, allowing traders to align their positions with the prevailing market sentiment.
Bollinger Bands Indicator
Purpose: In the realm of market volatility, the Bollinger Bands Indicator emerges as an indispensable tool. Its primary purpose is to guide traders through turbulent market conditions by assisting in the identification of entry points and recognizing price levels that may be overextended. By offering insights into volatility, this indicator equips traders with the knowledge needed to navigate unpredictable price movements.
Benefit: Precision in trading is paramount, and the Bollinger Bands Indicator excels in this regard. It enhances trading accuracy by providing valuable insights into market volatility and potential reversal points. This empowers traders to make decisions with confidence, knowing they are equipped to navigate even the most uncertain market environments.
Purpose: The combination of the ADX and PSAR indicators is a powerful toolset designed to provide a comprehensive view of market trends. It recognizes market consolidation, identifies emerging trends, and assists in timing trades during trend extremes. By offering insights into market phases, this combination equips traders with the information needed to make informed trading decisions.
Benefit: Adaptability in trading strategies is key to success, and the ADX and PSAR Indicator combination excels in this aspect. It enables traders to adjust their approaches based on market conditions, ensuring they capitalize on potential trend shifts. This dynamic approach to trading empowers traders to navigate changing market dynamics with confidence.
Purpose: Efficiency in market analysis is paramount, and the Analyzer Indicator is designed to streamline this process. It provides real-time mapping of market direction, facilitating rapid assessment of market dynamics. Additionally, it suggests suitable trading tools, ensuring that traders have access to the resources they need for effective decision-making.
Benefit: The Analyzer Indicator significantly enhances the decision-making process by providing swift insights into current market conditions. By offering real-time mapping of market direction, traders are equipped to make timely and well-informed decisions. Additionally, the indicator suggests suitable trading tools, ensuring that traders have access to the resources needed for effective execution.
Incorporating these exclusive indicators into trading strategies represents a significant enhancement in decision-making. Traders gain the ability to navigate market trends with greater precision, ultimately seizing opportunities with confidence. Their compatibility with popular trading platforms and the wealth of experience behind them, courtesy of Avramis Despotis, further solidifies their value for traders seeking a competitive edge in financial markets. By harnessing the power of these indicators, traders stand poised to elevate their trading endeavors to new heights of success.
Get XM Group advanced indicators with its VIP training package
XM Group, a leading Forex broker, recognizes the paramount importance of continuous improvement. That's why we offer a VIP training package that encompasses a curated selection of exclusive technical indicators.
These indicators have been meticulously crafted to provide traders with unparalleled insights and analysis. Exclusively available to VIP subscribers, they furnish a distinctive edge in technical analysis, empowering you to make more informed and strategic trading decisions.
Are you ready to elevate your trading experience? Click the button below to access these exclusive indicators and unveil a new dimension of precision in your trading strategy. With these tools in your toolkit, you'll be well-equipped to confidently navigate the financial markets. Take your trading to new heights with the XM Group VIP Training Package today!

---
Related articles:
Gain a thorough grasp of the XM Group trading platforms, encompassing MT4, MT5, web terminals, and the mobile app. Explore their detailed technical functionalities, sophisticated charting options, and additional resources like Expert Advisors. Acquire the skills to enhance your trading venture by setting up an XM account, accessing free VPS hosting, a wide range of educational resources, and seamless technical assistance through the mobile app, ensuring you can trade smoothly from any location.
Explore XM's extensive selection of trading assets, offering a diverse array of options such as currency pairs and CFDs on commodities, stocks, and indices. Discover the various terms and opportunities associated with trading these instruments, maximizing the benefits of tight spreads and flexible leverage. All of this is conveniently accessible through XM's intuitive platform, ensuring a seamless and trouble-free trading experience.
Delve into the advantages of participating in XM broker's bonus programs, which encompass both welcome and deposit bonuses. Gain insightful knowledge about the eligibility criteria, potential risks, and withdrawal restrictions associated with these bonuses. Stay up-to-date with the latest developments in XM's ongoing bonus offerings, ensuring you have the most current information at your fingertips.
---
XM Group advanced indicators - FAQ
XM's exclusive technical indicators are specialized tools designed to provide traders with advanced insights and analysis in the financial markets. Crafted by Avramis Despotis, these indicators offer a unique advantage for making informed trading decisions. Read the article to learn more about XM's advanced trading tools.
These exclusive indicators are available to subscribers of XM's VIP Education Package. This package is designed for traders seeking a higher level of expertise and precision in their trading strategies. Check the article and get XM's VIP Education Package by clicking our special button.
XM indicators are compatible with both MetaTrader 4 (MT4) and MetaTrader 5 (MT5) platforms, making them accessible to a wide range of traders. Click our special button to get XM indicators.
In addition to the exclusive technical indicators, the VIP Education Package includes a range of resources, such as educational materials, webinars, and expert insights, designed to further enhance your trading skills and knowledge.
To access these advanced trading tools, you can subscribe to XM's VIP Education Package using our special button.