Forex trading with XM: open an account with a reliable broker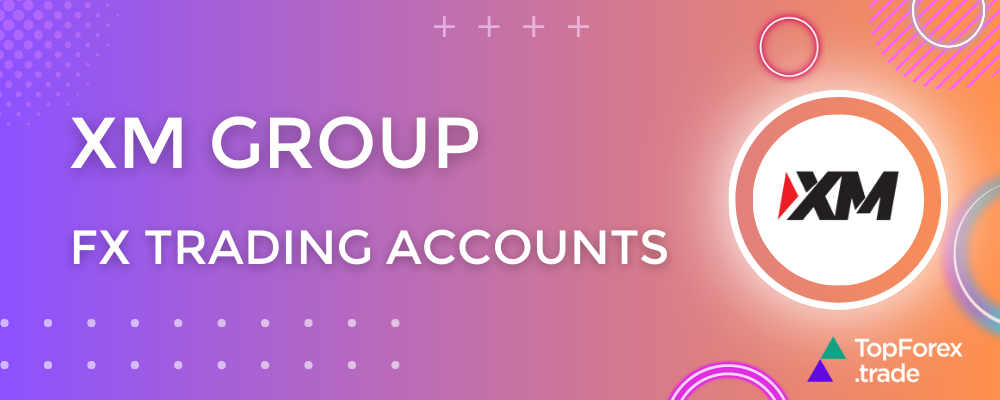 XM Group is a well-established online brokerage that offers trading services in various financial markets, including currency pairs, commodities, stocks, and indices. 
First and foremost, XM Group is known for its strong regulatory framework. The company is regulated by multiple reputable authorities, such as the Australian Securities and Investments Commission (ASIC) and the Financial Conduct Authority (FCA) in the United Kingdom. This provides traders with a sense of security and confidence when choosing XM Group as their broker.
One of the notable features of XM Group is its wide range of trading platforms. The broker offers the popular MetaTrader 4 (MT4) and MetaTrader 5 (MT5) platforms, which are renowned for their user-friendly interfaces, advanced charting capabilities, and a plethora of technical analysis tools. These platforms cater to both beginner and experienced traders, allowing them to execute trades efficiently.
In terms of account types, XM Group offers three main types: Micro, Standard, and XM Ultra Low. In this review, we will cover some key aspects of XM Group and provide an overview of its account types.

Deposit methods
Bitcoin, Sofort, UnionPay, Neteller, Wire, Skrill
Deposit methods
Bitcoin, Sofort, UnionPay, Neteller, Wire, Skrill
XM Group Forex trading account types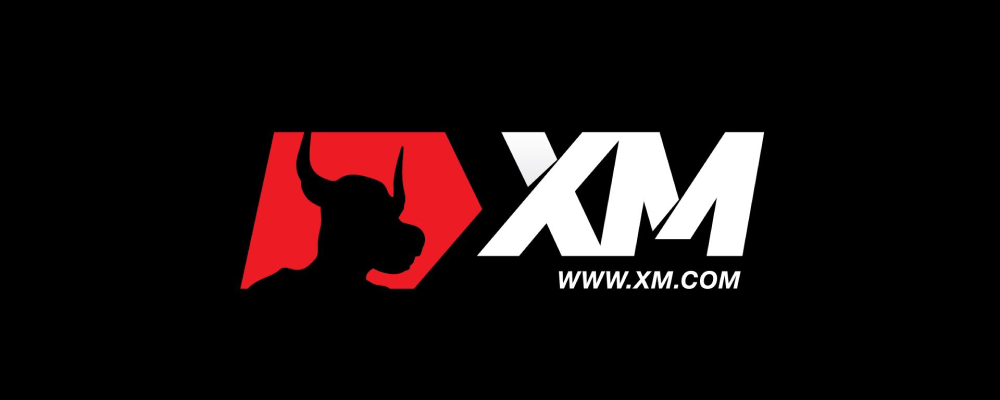 XM is an esteemed online trading platform that offers a range of trading account types to accommodate the diverse needs of traders. Let's take a closer look at the three main account types: XM Ultra Low Micro Account, XM Ultra Low Standard Account, and XM Zero Account.
XM Ultra Low Micro Account
XM Ultra Low Micro Account is specially designed to cater to traders who prefer smaller trade volumes. This account offers a range of base currency options, including EUR, USD, and GBP, providing you with the flexibility you need. Each lot in this account represents 1000 units of the chosen base currency.
You can benefit from highly competitive trading conditions with spreads as low as 0.6 pips on all major currency pairs. Experience cost-effective trading as there are no commissions charged for trades made with this account type.
With the XM Ultra Low Micro Account, you can have a maximum of 300 open or pending orders at any given time, allowing for efficient portfolio management. The minimum trade volume for this account is set at 0.1 lots, ensuring you have the freedom to trade according to your preferences. Please note that there is a maximum lot restriction per ticket of 100 lots.
For those seeking an account that aligns with Sharia principles, we offer the option to open an Islamic Account, providing you with a trading environment that complies with Islamic finance guidelines.
To get started with the XM Ultra Low Micro Account, all you need is a minimum deposit of $5.
XM Ultra Low Standard Account
The XM Ultra Low Standard Account is tailored for traders who prefer engaging in larger trade volumes. Similar to the Micro Account, you can select from base currency options such as EUR, USD, or GBP. However, the contract size differs, with 1 Lot representing 100000 units. Enjoy competitive pricing with spreads as low as 0.6 pips on all major currency pairs, ensuring favorable trading conditions. 
Just like the Micro Account, this account type does not incur any commission charges. Traders have the flexibility to have a maximum of 300 open or pending orders simultaneously. The minimum trade volume is set at 0.01 lots, and there is a maximum lot restriction per ticket of 50 lots. 
As with other account types, the XM Ultra Low Standard Account also provides the option for an Islamic Account that adheres to Sharia principles. 
To begin trading with this account, a minimum deposit of $5 is required. Embark on your trading journey today and take advantage of the benefits offered by the XM Ultra Low Standard Account.
XM Zero Account
The XM Zero Account is specifically designed for traders who seek tighter spreads and are willing to pay a commission per trade. With this account, you can choose from base currency options such as USD, EUR, or JPY. The contract size is the same as the Ultra Low Standard Account, with 1 Lot equaling 100,000 units. The major advantage of the XM Zero Account is the possibility of achieving spreads as low as 0 pips. However, there is a commission charged on trades made with this account type. Traders are allowed a maximum of 200 open or pending orders. The minimum trade volume is set at 0.01 lots, and the lot restriction per ticket is 50 lots. As with the other account types, an Islamic Account option is available. The minimum deposit required to open an XM Zero Account is $5.
It's important to note that XM provides Islamic accounts for traders who adhere to Sharia principles. These accounts are specifically designed to ensure swap-free trading, without any interest charges or credits.
In summary, XM's trading account types cater to traders with varying trading volumes, preferences, and budget requirements. Whether you prefer smaller or larger trade sizes, with or without commissions, XM offers account options to suit your needs. The availability of Islamic Accounts further demonstrates XM's commitment to inclusivity and accommodating traders from diverse backgrounds. With a low minimum deposit requirement of $5 for all account types, XM strives to provide accessible trading opportunities for traders of all experience levels.
XM demo account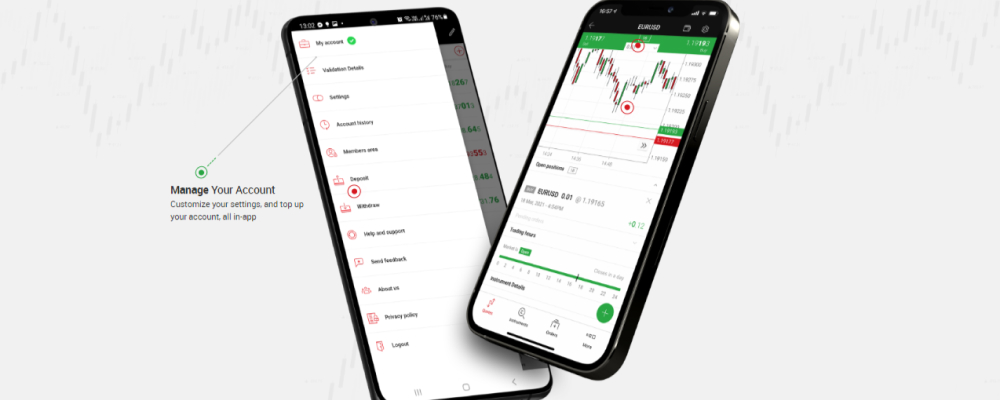 XM also offers a demo account to its users, providing a simulated trading environment for individuals interested in learning and practicing trading without the risk of losing real money. This demo account offers numerous advantages and opportunities for aspiring traders.
One of the key benefits of a demo account is that it allows users to trade on the live market. This means that the market conditions and prices reflected in the demo account are real-time, providing a realistic trading experience. Users can execute trades, monitor price movements, and analyze market trends just as they would with a real trading account.
Another significant advantage is that the XM demo account is completely free of charge and has no time limitations. Users can utilize the demo account for as long as they desire, allowing them to practice their trading skills and strategies at their own pace without any financial constraints. This free and unlimited access is invaluable for gaining confidence and proficiency in trading.
The demo account simulates real trading conditions, providing a safe environment for beginners to learn without exposing themselves to any financial risks. Instead of using real money, users trade with virtual currency provided by the demo account. This ensures that no actual funds are at stake, allowing users to experiment and explore various trading techniques without fear of monetary loss.
By utilizing the XM demo account, traders have the opportunity to test a wide range of trading strategies. Users can explore different approaches, evaluate their effectiveness, and fine-tune their methods. The absence of financial risk enables traders to experiment with new techniques, study market patterns, and identify potential opportunities for profitable trades.
In addition to strategy testing, the demo account serves as an excellent platform for traders to familiarize themselves with the trading software provided by XM. Users can learn to navigate the trading platform, understand its features and tools, and practice executing trades. This hands-on experience helps traders develop a level of comfort and proficiency in using the platform, which is crucial when transitioning to a live trading account.
Moreover, the demo account allows traders to develop their analytical skills by learning to read charts, interpret market trends, and analyze price movements. These skills are vital in making informed trading decisions and identifying potential entry and exit points. The demo account provides a risk-free environment for users to hone their technical analysis abilities and become more proficient in understanding and utilizing market data.
How to open an XM account?
To open an XM account, you can follow these steps:
Visit the XM website to create an account.

Select Account Type: XM offers different types of trading accounts, such as a Micro Account, Standard Account, or XM Ultra Low Account. Review the account types and select the one that suits your trading preferences and requirements.

Fill in the Registration Form: You will be directed to a registration form where you need to provide personal information. This may include your name, email address, country of residence, date of birth, and contact details. Fill in the required fields accurately and ensure that the information matches your identification documents.

Choose Account Currency: Select the currency in which you would like to hold your trading account. XM supports various major currencies like USD, EUR, GBP, and more.

Verify Your Identity: To comply with regulatory requirements and prevent fraud, XM will ask you to verify your identity. This typically involves providing a copy of your identification document, such as a passport or driver's license, and proof of address, such as a utility bill or bank statement. Follow the instructions provided by XM to submit the necessary documents.

Fund Your Account: After your account is approved, you will need to fund it to start trading. XM offers various deposit methods, including credit/debit cards, bank transfers, and electronic payment systems. Choose the preferred method and follow the instructions to make a deposit.

Download Trading Platform: XM provides trading platforms like MetaTrader 4 (MT4) and MetaTrader 5 (MT5). You can download the platform compatible with your device (Windows, Mac, or mobile) from the XM website. Install the platform and log in using your account credentials.

Start Trading: Once your account is funded and the trading platform is set up, you can start exploring the markets, analyzing instruments, and placing trades.
XM Forex trading accounts summary
XM provides traders with a diverse range of trading account types, each with its own unique features. The XM Ultra Low Micro Account is tailored for those seeking smaller trade volumes, while the XM Ultra Low Standard Account is designed to accommodate larger trading volumes. For traders desiring tighter spreads and a willingness to pay commissions, the XM Zero Account is an excellent choice. Additionally, XM offers Islamic Account options for those adhering to Sharia principles. With a minimum deposit requirement of just $5, XM strives to ensure accessibility for traders of all backgrounds and budgets.
Click our special button to create an account and start trading.

---
Related articles:
Acquire a comprehensive understanding of the trading platforms offered by the XM Group, which include MT4, MT5, web terminals, and a mobile app. Delve into their technical specifications, advanced charting tools, and supplementary features such as Expert Advisors. Discover methods to enrich your trading experience by establishing an XM account, which unlocks various benefits including complimentary VPS hosting, an extensive array of educational resources, and convenient technical support through the mobile app, enabling seamless trading at any time and from any location.
Discover the extensive assortment of trading instruments provided by XM, encompassing a diverse array of options such as currency pairs and CFDs on commodities, stocks, and indices. Uncover the diverse conditions and opportunities for trading these instruments, capitalizing on tight spreads and adaptable leverage. All of these offerings can be conveniently accessed through XM's user-friendly platform, guaranteeing a smooth and hassle-free trading experience.
Uncover the benefits of engaging in XM broker's bonus programs, encompassing welcome bonuses and deposit bonuses. Acquire valuable insights regarding the criteria for eligibility, potential risks, and withdrawal restrictions linked to these bonuses. Stay informed about the most recent updates regarding XM's ongoing bonus promotions, guaranteeing access to the latest information available.
---
XM Forex trading account types - FAQ
XM offers three main account types: Micro Account, Standard Account, and XM Ultra Low Account. Read the article to learn more about XM accounts features.
The XM Micro Account is designed for novice traders or those who prefer to start with smaller investment amounts. It allows trading in micro lots (1000 units of the base currency) and offers tight spreads. The Standard Account, on the other hand, is suitable for more experienced traders who prefer to trade larger volumes with standard lot sizes (100000 units of the base currency). Check the article to get more information about XM accounts.
The XM Ultra Low Account is specifically tailored for traders who seek ultra-tight spreads and faster execution speeds. It is suitable for scalpers and high-volume traders who require competitive pricing and quick trade execution. Click our special button to create the XM Ultra Low account.
To open an account with XM Forex, you need to provide the required personal information, complete the registration process, and meet the minimum deposit requirement for the chosen account type. The minimum deposit varies depending on the account type you select. Click out special button to get started.
XM Forex offers Islamic accounts, also known as swap-free accounts. These accounts are designed to comply with Shariah law and provide interest-free trading for Muslim clients who follow Islamic principles. Create an Islamic account by clicking the special button.