NAGA Markets: harnessing the power of AI-driven features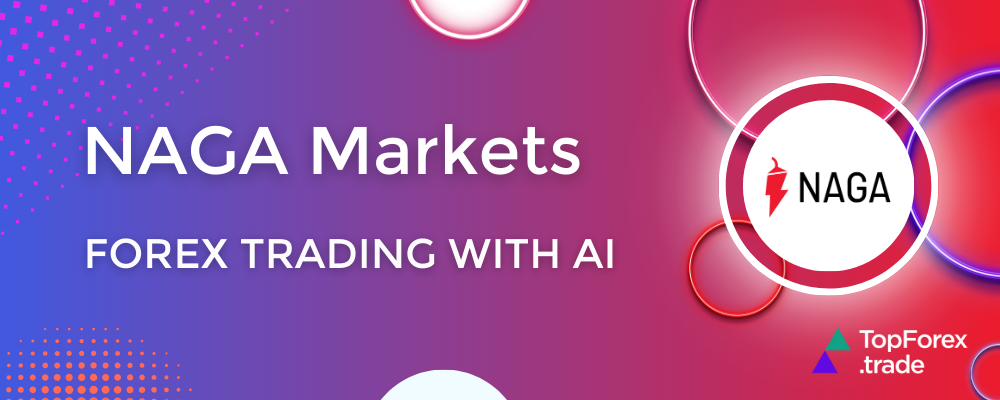 NAGA Markets is a fintech company that offers a comprehensive trading platform encompassing a wide range of financial instruments, including stocks, currency pairs, Cryptocurrencies, and commodities. The platform is designed with user-friendliness in mind, providing clear charting tools and fast order execution. NAGA is regulated by reputable authorities, ensuring compliance with industry standards.
One of NAGA's standout features is its Social trading platform, allowing users to follow and replicate the trades of experienced investors. This community-driven approach can be a valuable resource for traders looking to learn and improve their strategies.
Moreover, NAGA Markets recently incorporated Rezolve's state-of-the-art AI 'Brain' Technology into its platform, a move that greatly boosts the platform's functionalities. Now, let's delve into what this AI technology brings to the NAGA platform.

Deposit methods
Maestro, GiroPay, iDEAL, PayPal, Credit/Debit Cards, Skrill
Deposit methods
Maestro, GiroPay, iDEAL, PayPal, Credit/Debit Cards, Skrill
AI-powered FX trading opportunities with NAGA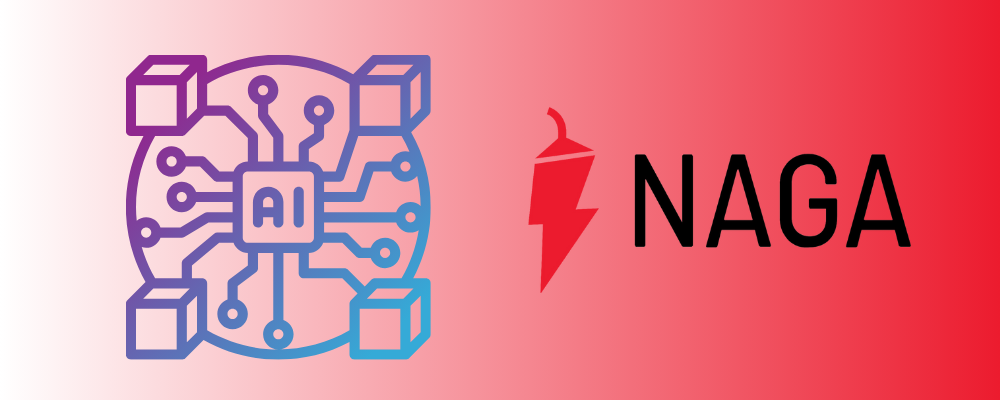 In Forex trading, quick and accurate decisions are paramount as market dynamics change rapidly due to global events. Artificial Intelligence (AI) has revolutionized this landscape by processing extensive data and identifying patterns, providing traders with a crucial advantage.
NAGA, a forward-thinking trading platform, leads this AI integration, empowering traders with cutting-edge technology. But what benefits does this integration of AI bring to the NAGA platform? Let's explore.
Multilingual engagement
Traders utilizing the NAGA platform enjoy a distinct advantage in communicating with 'Brain' across an extensive array of 95 languages. This capability seamlessly transforms interactions, resembling real-time conversations with a human stockbroker over the phone.
Deeper market insights and customized strategies
'Brain' AI empowers traders with the capability to delve deeply into market trends and gain valuable insights. This knowledge is further enriched by the ability to personalize the trading experience, enabling traders to align their strategies with their specific investment objectives and preferences.
AI-powered trading advisor
With the reinforcement of advanced AI algorithms and machine learning capabilities, 'Brain' assumes the role of an indispensable advisor for traders. It delivers actionable insights, equipping traders with the expertise needed to make astute investment decisions, thereby enhancing their overall trading proficiency.
Optimizing NAGA's Social trading platform
The integration of 'Brain's AI into NAGA promises an automated, highly personalized trading experience. Users will gain unparalleled insights into their performance and a deep understanding of the platform. NAGA's distinctive social graph enables effortless performance benchmarking with fellow traders. This marks a significant milestone, setting us apart with real-time market intelligence, economic event integration, and news updates tailored to user portfolios. A truly unique selling proposition in the market.
Global reach and community expansion
The ability to communicate with 'Brain' in a wide range of languages contributes to the broadening of NAGA's global user base. This inclusivity extends a warm invitation to traders worldwide, further diversifying and strengthening the platform's community.
Moreover, the integration of 'Brain's AI into NAGA marks a monumental leap forward for the platform. This implementation sets the stage for a more automated and highly personalized client experience. Users will intuitively comprehend the intricacies of the NAGA Social trading platform and gain deeper insights into their own trading performance than ever before. NAGA's distinctive social graph feature enables traders to effortlessly benchmark their performance against others.
Henceforth, the capacity to intelligently link real-time market data, economic events, and news with users' portfolios positions NAGA as a distinctive force, offering a genuine Unique Selling Proposition (USP) over competitors. This integration of AI signifies a transformative milestone in the platform's evolution, promising unprecedented advantages for traders worldwide.
Start AI-powered trading with NAGA Markets
Step into the future of trading with NAGA Markets' AI-powered platform. Seamlessly integrate expert insights with advanced technology at the click of a button. Elevate your trading experience like never before. Welcome to a new era in finance.

---
Related articles:
NAGA's trading platform provides a diverse range of investment opportunities across various markets and instruments. You have the option to invest in both traditional stocks and cryptocurrencies, as well as engage in speculative trading with currency pairs, commodities, futures, and ETF CFDs. The availability of leverage further enhances your trading capacity. Additionally, benefits from competitive advantages such as low commissions and narrow spreads, ensuring cost-effective transactions. NAGA accommodates a broad spectrum of preferences through its extensive instrument selection, making it an excellent choice for traders seeking a comprehensive and well-balanced trading experience.
Delve into a comprehensive analysis of NAGA Markets' trading platforms conducted by industry experts at TopForex.trade. Gain a deep understanding of the broker's primary web and mobile trading applications, as well as the MT4 and MT5 terminals. This evaluation covers crucial aspects including technical prerequisites, charting capabilities, signal provisions, and additional functionalities.
The primary factors that establish NAGA Markets as the optimal choice for novice traders include a complimentary demo account with a substantial $10,000 balance, the capability to replicate trades executed by seasoned professionals, access to educational resources, user-friendly platforms available in web, desktop, and mobile versions, an extensive selection of over 1000 trading assets, and a range of supplementary tools.
---
Forex trading with NAGA and AI - FAQ
Brain Technology is NAGA's state-of-the-art AI integration that enhances the trading experience. It provides valuable insights, and multilingual engagement, and acts as a personalized trading advisor for users. Read the article to learn more about AI trading with NAGA Markets.
Brain AI Technology empowers Forex traders by offering deeper market insights, personalized strategies, and actionable trading advice. It processes extensive data and identifies patterns to provide a crucial advantage in a rapidly changing market. Check out the article and try Brain AI with NAGA.
The integration of Brain AI into NAGA's platform promises an automated, highly personalized trading experience. It provides users with unparalleled insights into their performance, enabling effortless benchmarking with fellow traders. Click our special button to start trading with NAGA.
Brain AI Technology on the NAGA platform intelligently links real-time market data, economic events, and news with user portfolios. This feature sets NAGA apart, offering a unique selling proposition (USP) in the market. Use our special button to start.
To start Forex trading on NAGA's platform, simply click our special button and sign up for an account, complete the necessary verification steps, and fund your account. From there, you can access the platform's extensive range of financial instruments and utilize the power of Brain AI Technology to enhance your trading experience.