Fractional shares trading: maximize investment potential with small capital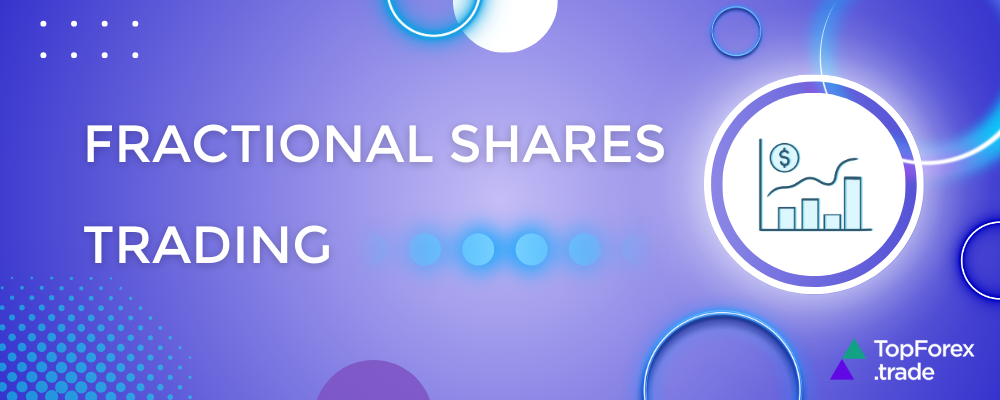 Traditionally, gaining a stake in a sought-after stock or an ETF demanded a substantial financial commitment, often excluding a multitude of eager investors. However, with the advent of fractional share trading, a new era of inclusivity has dawned, extending an opportunity to even the most modest investors to engage in the realm of equities. The practice of trading fractional shares signifies a fundamental shift in our approach to investing. It grants individuals ownership of a portion of a share, dismantling the barriers of exorbitant entry costs and facilitating participation from a wider demographic in the financial markets. This groundbreaking concept not only empowers novice investors but also provides seasoned traders with the means to diversify their portfolios to an unprecedented degree of precision and granularity.
In this article, we will delve into the intricacies of trading fractional shares, exploring its origins, mechanics, and the profound influence it has exerted on the investment landscape. We will also examine the benefits and considerations associated with this forward-thinking approach, shedding light on how fractional share trading has become an integral aspect of trading platforms, including those offered by leading Forex and CFD brokers.
What is a fractional share?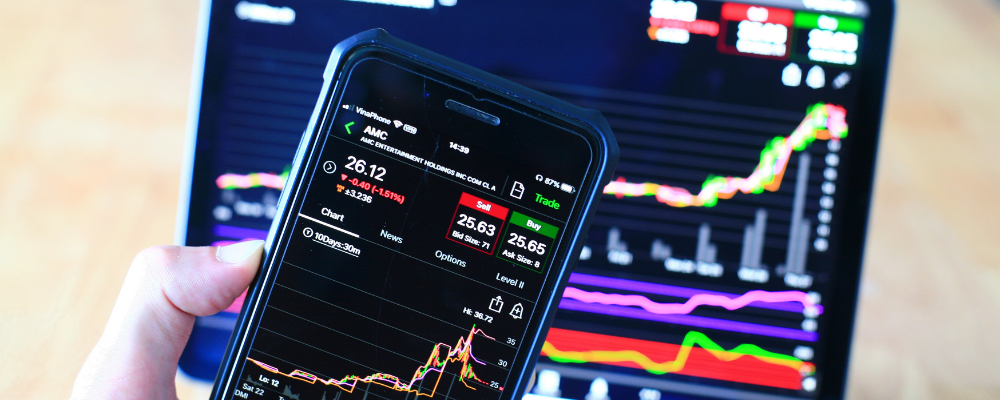 A fractional share is a portion or fragment of a whole share of a company's stock. Unlike traditional investing or trading, where shares are bought and sold as whole units, fractional shares allow investors to own a specific fraction of a share, even if they do not have the capital to purchase a full share.
For example, if a company's stock is valued at $100 per share and an investor buys $50 worth of that stock, they would own 0.5 (or 50%) of a share. This concept democratizes investing by making it accessible to a wider range of individuals who may not have the funds to buy full shares.
Fractional shares have gained popularity through online brokerage platforms and investment apps, where they are often offered as an option for investors. This innovation has revolutionized the way people can build diversified portfolios, even with limited capital. It enables investors to put their money into a wider range of stocks, ETFs, or other securities, thereby spreading risk and potentially increasing the opportunity for returns.
Trading fractional shares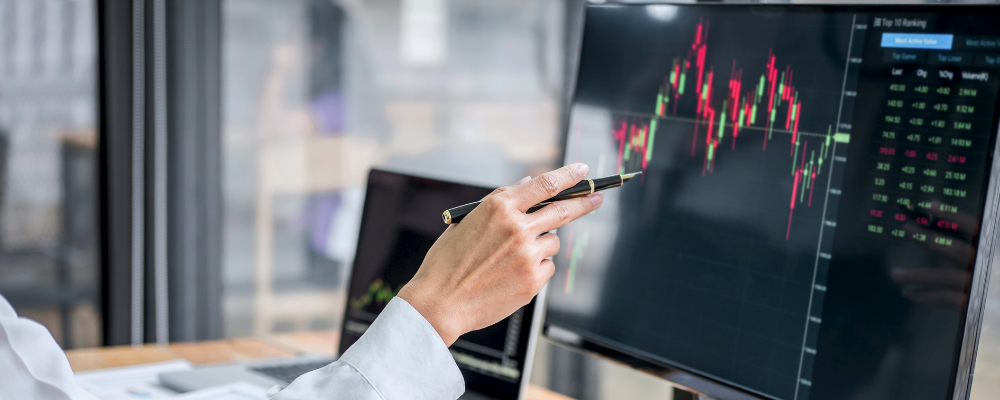 Trading fractional shares is facilitated through reputable brokerage platforms, which utilize fractionalization technology to divide whole shares into tradable units. For instance, consider an investor interested in purchasing shares of a leading technology company with each full share valued at $1,000. With fractional trading, the investor can allocate $100 to acquire a 10% stake in the company, enhancing accessibility and diversification in investment portfolios.
eToro offers fractional shares as part of its comprehensive suite of investment offerings. This feature allows investors to purchase and own a portion of high-value stocks, breaking down the traditional barriers associated with investing in full shares. With eToro, investors have the flexibility to allocate specific dollar amounts to their chosen assets, providing an accessible and cost-effective way to diversify their portfolios.
One of eToro's notable features is its low stock trading fees. With a minimum fractional share trading condition of $10, eToro offers a cost-effective solution for investors looking to diversify their portfolios without incurring high transaction costs. Notably, brokerage and transaction fees for stock buying transactions are entirely removed, further enhancing the appeal of trading fractional shares on the platform.
eToro leverages live data feeds from NASDAQ for US shares and CBOE for European stocks, ensuring that investors have access to real-time pricing information. Additionally, the platform eliminates management, rollover, ticket, and additional broker fees, providing a transparent and cost-efficient trading experience.
While eToro's fee structure is favorable, it's important to note that FX fees may apply on non-USD deposits and withdrawals. Additionally, a nominal $5 fee is charged for withdrawals.

Deposit methods
Trustly, iDEAL, Rapid, PayPal, Klarna, Credit/Debit Cards, Neteller, Wire, Skrill
Deposit methods
Trustly, iDEAL, Rapid, PayPal, Klarna, Credit/Debit Cards, Neteller, Wire, Skrill
XTB, a prominent brokerage platform, extends its services to include fractional shares trading. This innovative feature enables investors to access a diverse range of high-profile stocks, including industry giants like Tesla, Netflix, Amazon, and Lloyds Banking Group. With a selection of over 3000 shares sourced from 16 major exchanges worldwide, XTB offers a comprehensive portfolio of investment options. Notably, XTB sets a minimum transaction value of only $10, making it an accessible platform for investors of varying capital capacities. This facilitates greater flexibility and inclusivity in building and managing investment portfolios.

Deposit methods
Bank Transfer, PayPal, Credit/Debit Cards, Neteller, Skrill
Deposit methods
Bank Transfer, PayPal, Credit/Debit Cards, Neteller, Skrill
Benefits of trading fractional shares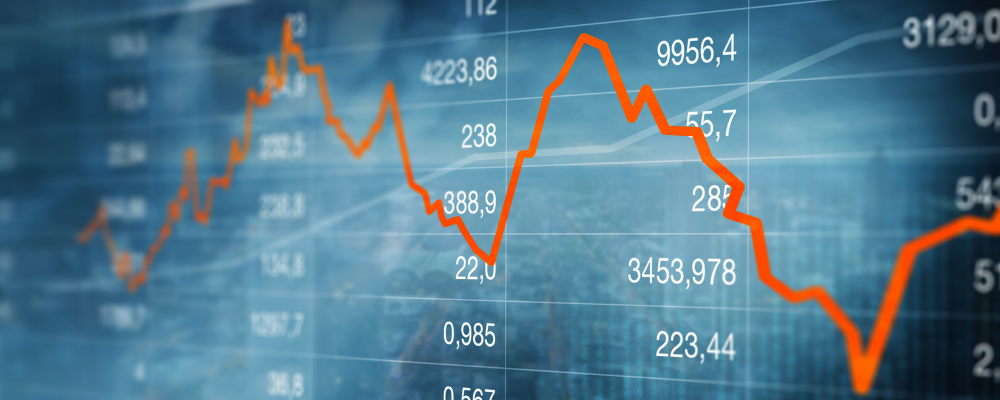 Trading fractional shares offers a range of significant benefits for investors, which contribute to its popularity and widespread adoption in the financial markets. Here are some key advantages:
Affordability and accessibility: Allows investors with limited capital to participate in high-priced stocks and ETFs. Lowers the barrier to entry, making it more inclusive for a broader range of investors.
Diversification: Enables investors to diversify their portfolios with a smaller initial investment. This can help spread risk and potentially enhance long-term returns.
Precision in portfolio building: Provides the ability to allocate specific dollar amounts to different stocks or assets, allowing for precise control over portfolio composition.
Reinvestment of dividends: Allows investors to reinvest dividends into additional fractional shares, maximizing the potential for compound growth over time.
Flexibility in investment strategies: Facilitates strategies like dollar-cost averaging, where investors consistently invest a fixed amount, regardless of share price, leading to potentially lower average costs.
Risk management: Allows for finer control over risk exposure, as investors can allocate smaller amounts to more speculative or high-risk investments.
Capital utilization: Maximizes the use of available capital by allowing investors to fully utilize their funds, rather than having unused cash sit idle.
Access to high-value stocks: Permits investors to gain exposure to premium, high-value stocks or assets that might otherwise be prohibitively expensive.
In sum, trading fractional shares has revolutionized how individuals engage with the financial markets, empowering a wider audience to participate, diversify, and manage their investments in a manner previously out of reach for many. This innovative approach has become a cornerstone of modern investing strategies, offering a host of benefits that cater to investors of all levels of experience and financial capacity.
Start trading fractional shares with Top Forex brokers
Fractional share trading marks a significant evolution in the realm of investing, granting individuals access to high-value stocks and ETFs through the involvement of esteemed Forex brokers. With their adaptable platforms featuring Social trading and competitive commission structures, these brokers provide investors with the means to diversify their portfolios and engage in the worldwide financial markets with precision and simplicity. Scroll through and click our special button to start.
XTB fractional shares trading
XTB is a well-known online brokerage platform that provides access to various financial markets, including currency pairs, commodities, indices, and stocks. They are regulated by several financial authorities, which generally indicates a commitment to following industry standards and providing a secure trading environment.
One notable feature of XTB that you mentioned is their offering of fractional shares trading. This means that users have the ability to buy and sell portions of a stock rather than having to purchase a whole share. This can be particularly appealing to investors who may not have the capital to buy full shares of expensive stocks or to those who want to diversify their portfolios across a wide range of companies.
Fractional shares trading can also be useful for implementing specific investment strategies, such as dollar-cost averaging or building a balanced portfolio with limited resources.

eToro fractional shares trading
eToro is a widely recognized social trading platform that offers a range of financial instruments, including stocks, cryptocurrencies, commodities, forex, and more. It is known for its user-friendly interface and innovative features that allow users to engage in both traditional trading and social trading, where investors can follow and replicate the trades of experienced traders.
eToro also offers fractional shares trading increasing accessibility for investors, as it allows them to invest in high-value stocks with smaller amounts of capital. It also facilitates diversification and provides flexibility in building a well-rounded investment portfolio.

76% of retail CFD accounts lose money
---
Related articles: 
A detailed overview of eToro trading markets: direct investing in stocks, ETFs and Crypto assets, CFDs on currency pairs, indices, and commodities. Trading with leverage, minimal commissions, low spreads, and a wide range of instruments and risk management tools.
In this comprehensive review, we delve into the wide range of markets offered by XTB for trading. You'll explore the availability of currency pairs, commodities, stocks, indices, ETFs, and Cryptocurrencies. XTB presents attractive features such as leveraged trading options, minimal commissions, and low spreads.
Gain valuable insights into XTB's cashback rebates program with the guidance of market experts from TopForex.trade. This comprehensive review provides everything you need to know about XTB's cashback program, including its terms and conditions, advantages, and opportunities.
---
Fractional shares trading - FAQ
Fractional shares represent a portion or fragment of a whole share of a company's stock. They allow investors to own a specific fraction of a share, breaking down the barriers of high entry costs. Check the article to learn more about fractional shares.
Fractional shares trading allows investors to buy and sell fractions or portions of a company's stock rather than whole shares. This is facilitated through brokerage platforms that utilize fractionalization technology. Read the article to choose the best Forex broker to start trading fractional shares.
Many reputable brokerage platforms, including eToro and XTB, now offer fractional shares trading. Click our special button to get a special offer.
Trading fractional shares offers advantages such as affordability, diversification, precision in portfolio building, reinvestment of dividends, and accessibility to high-value stocks. Read the article to learn more about fractional shares trading.
To place an order for fractional shares, select the investment and specify the dollar amount or percentage of the investment you'd like to purchase, rather than a specific number of shares. Read the article to choose the best Forex broker to start fractional shares trading.