NAGA Markets demo account: enhance your trading skills safely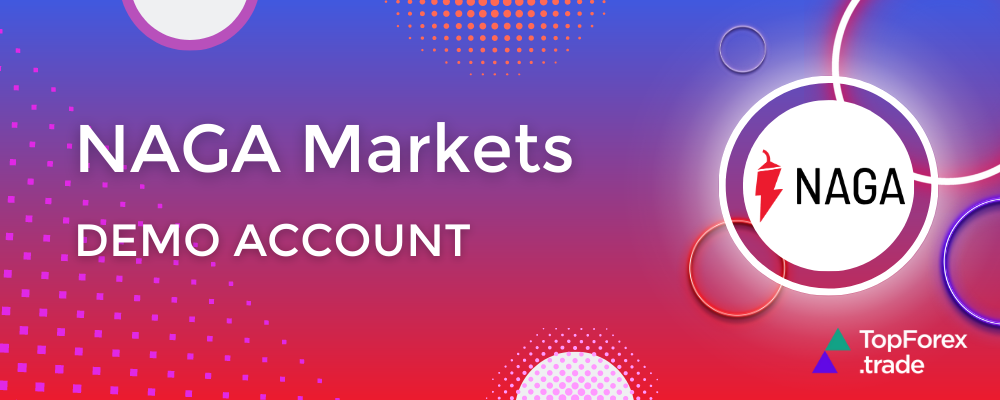 NAGA Markets is a highly esteemed global brokerage firm renowned for its extensive array of over 1000 instruments and assets. This diverse collection encompasses a wide spectrum, including currency pairs, stocks, indices, commodities, and ETFs, furnishing abundant avenues for growth and portfolio diversification.
For newcomers to Forex trading or those seeking automated solutions, NAGA presents the remarkable NAGA Autocopy tool. This empowering feature enables traders to mirror the actions of accomplished and successful traders on the platform. By utilizing this tool, users can effortlessly trail and learn from the strategies employed by top traders, gaining invaluable insights and augmenting their own trading prowess.
Supplementing the NAGA Autocopy tool, NAGA Markets offers an assortment of trading aids and educational resources. These tools are meticulously crafted to enhance the efficiency and security of trading endeavors, ensuring that traders receive the essential support and knowledge to execute well-informed decisions.
In terms of regulatory compliance, NAGA functions as an authorized broker, overseen by CySEC in Cyprus. Moreover, NAGA aligns with the Markets in Financial Instruments Directive (MiFID), which regulates the markets of financial instruments and the provision of investment services and activities within the European Economic Area.
Regarding trading platforms, the company furnishes renowned options such as MT4 and MT5, in addition to the NAGA Web app and mobile applications.
NAGA holds the preferences and requirements of its users in high regard, offering a range of account types tailored to varying needs. Traders can opt for live accounts for actual trading, VIP levels with exclusive perks, as well as demo accounts. In this article, we will conduct a comprehensive exploration of NAGA Markets' demo accounts, focusing on their features and the easiest method to initiate their setup.

Deposit methods
Maestro, GiroPay, iDEAL, PayPal, Credit/Debit Cards, Skrill
Deposit methods
Maestro, GiroPay, iDEAL, PayPal, Credit/Debit Cards, Skrill
NAGA Markets demo account features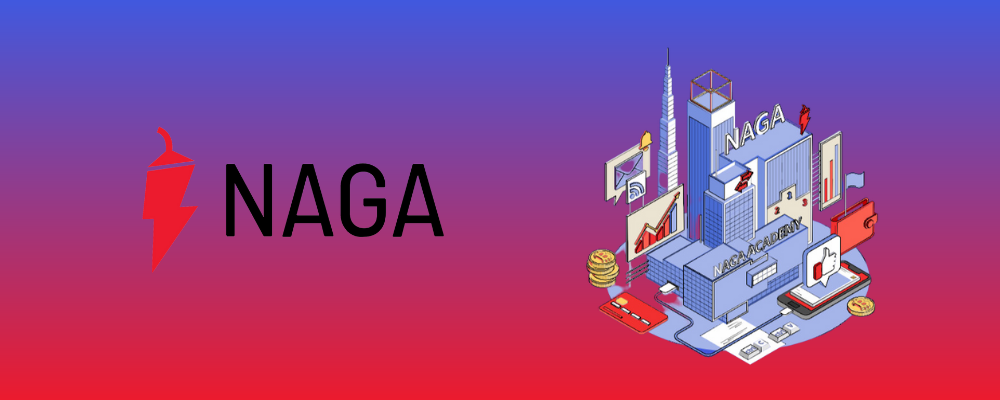 NAGA's demo account offers an array of features designed to provide users with a risk-free and immersive experience in the world of trading. This platform feature serves as an excellent introduction to NAGA's interface and empowers users to test their trading skills without the fear of financial loss.
All NAGA users are granted the opportunity to utilize a demo trading account in conjunction with their live trading account. This dual account setup ensures that traders can hone their abilities while also having a real-money account for more comprehensive trading activities.
Upon registering with NAGA, a demo account is automatically allocated to each user. This account comes preloaded with a virtual balance of $10000, enabling traders to explore various trading strategies and instruments without the associated risks. Even if trades within the demo account result in losses, users need not worry about their real-world finances being affected. This risk-free environment serves as a valuable platform for becoming acquainted with NAGA's extensive range of trading instruments, assessing traders' rankings, and practicing the execution of demo trades.
However, it's important to acknowledge that certain advanced features necessitate the transition to a live account to fully capitalize on their benefits. While the demo account provides access to an array of features, including exploration of Copy Trading, accessing more intricate functionalities and initiating withdrawals requires the establishment of a real-money account.
In addition to these features, NAGA's demo account offers a comprehensive set of chart indicators, technical analysis tools, and trading charts. These tools enable users to delve into the intricacies of market trends, price movements, and potential entry and exit points for trades. By experimenting with various indicators and charting techniques within the demo environment, traders can refine their analytical skills and develop effective trading strategies.
As confidence grows and readiness to engage in real trading emerges, users can proceed to complete identity verification and transition to a live account. This pivotal step allows traders to leverage the full spectrum of advantages and benefits that NAGA extends to its real-money account holders. With a live account, traders can embrace advanced features, participate in copy trading, access withdrawals, and truly immerse themselves in the dynamic realm of online trading.
How to open NAGA Markets demo account?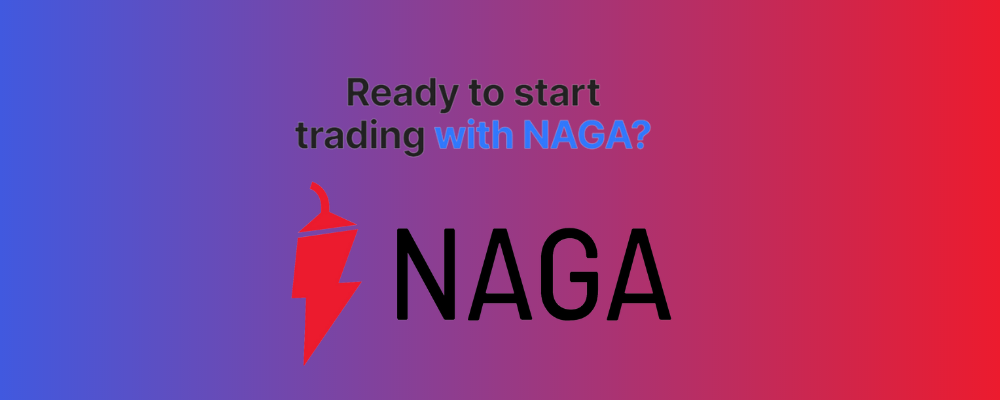 Opening a demo account with NAGA Markets is a straightforward process. Here's a step-by-step guide on how to do it:
Click our special button to visit the NAGA Website and register an account.
Provide your information: You will be prompted to enter some personal details, including your name, email address, and a secure password.
Follow the instructions to verify your email address.
Log in to your account.
Select the Demo account option.
Confirm Demo account creation.
Start Using the Demo account: Once the demo account is created, you will have access to a virtual trading balance of $10000. You can use this balance to practice trading, explore the platform, and familiarize yourself with various features.
Summary of NAGA Markets demo account advantages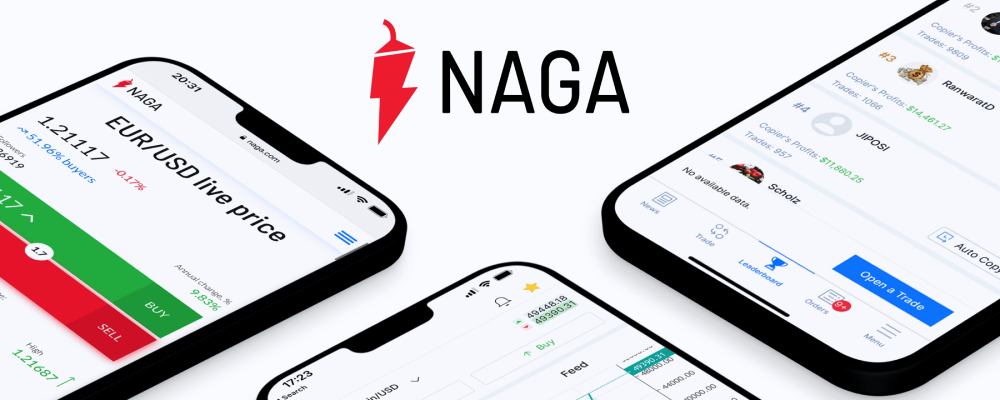 In summary, NAGA's demo account offers a host of valuable benefits to traders:
Risk-free learning: The demo account allows traders to gain hands-on experience and insights into the platform without risking real money.
Platform familiarization: New users can become familiar with NAGA's user-friendly interface, navigation, and various tools.
$10000 Virtual Balance: The demo account comes preloaded with a virtual balance of $10000, providing ample funds to practice and explore different trading scenarios.
Instrument exploration: Traders can explore NAGA's extensive range of trading instruments, including currency pairs, stocks, indices, commodities, and ETFs.
Technical analysis: The demo account offers access to a variety of chart indicators and technical analysis tools.
Risk-free strategy testing: Traders can test different trading strategies and risk management techniques within the demo environment, helping them identify what works best for their individual trading style.
Unlimited practice: Users can practice executing trades and managing positions as much as they want, allowing them to refine their skills and develop a consistent trading routine.
Seamless transition: When ready, traders can easily transition from the demo account to a live account. This ensures a smooth switch to real-money trading, complete with access to advanced features and potential profits.
In essence, NAGA's demo account serves as a stepping stone for traders to acquire knowledge, hone their skills, and develop a strong foundation before embarking on their trading journey with real funds. This risk-free opportunity empowers traders to make informed decisions and maximize their success in the financial markets.
Switch to NAGA Markets live account
Once you've gained sufficient practice, it's time to transition to a real trading account. Click our special button to start with NAGA, where you can apply your honed skills and strategies using actual funds. This shift opens the door to real opportunities and challenges, requiring a prudent approach and continuous learning to thrive in the dynamic world of trading.

---
Related articles:
Unveil the potential of NAGA Markets' Social Trading platform: link up with seasoned traders, tap into expert market perspectives, and seamlessly emulate their trades to potentially achieve success.
Immerse yourself in a comprehensive analysis of NAGA Markets' trading platforms performed by industry specialists at TopForex.trade. Gain access to detailed observations regarding the broker's core web and mobile trading apps, along with the MT4 and MT5 terminals. This extensive review encompasses vital aspects such as technical prerequisites, charting capabilities, signal provisions, and additional functionalities. Armed with this valuable knowledge, you can make well-informed and self-assured trading choices.
Discover why NAGA Markets is the top pick for novice traders, offering a host of benefits. Practice and learn without risk through a free demo account. Copy strategies from experienced pros for insights. Access valuable educational resources. Enjoy user-friendly platforms for effortless trading. Explore 1000+ assets for diverse opportunities. Utilize extra tools for support. NAGA Markets: Your gateway to a rewarding trading start.
---
NAGA Markets demo account - FAQ
The NAGA Markets demo account is a simulated trading environment that allows you to practice trading without using real money. It provides a risk-free platform for learning, testing strategies, and getting familiar with NAGA's trading features. Check the article to learn more about demo account features.
Upon registering with NAGA Markets, a demo account is automatically provided to you. It comes with a virtual balance of $10000, allowing you to practice trading without risking your own funds. Click our special button to safely create an account.
The demo account offers access to NAGA's wide range of trading instruments, including currency pairs, stocks, indices, commodities, and ETFs. You can explore and practice trading across various markets. Read the article and sign up with NAGA using our special button.
NAGA Markets offers unlimited access to the demo account. This means you can practice and refine your trading skills for as long as you need before transitioning to a live account.
You can transition from the demo account to a live account when you feel confident and ready to trade with real money. This involves completing a verification process and depositing funds into your live account. Click out our special button to start.