OANDA Forex trading conditions for currencies, Crypto, and commodities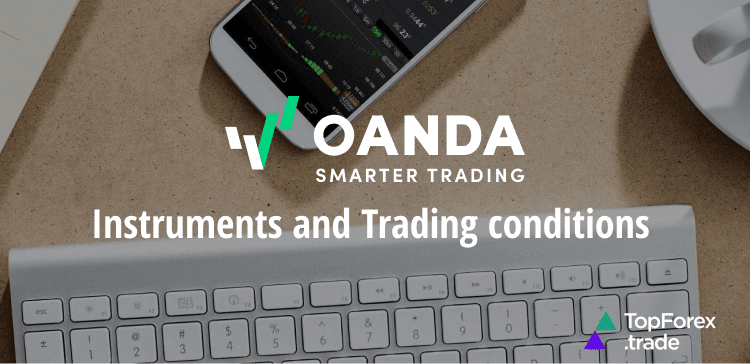 OANDA is a US-based, 1996-founded "all about currency" broker that does everything from converting currencies to supplying businesses with Forex data services to providing traders on numerous CFD marketplaces with access to an established worldwide online brokerage.
In excess of a hundred nations are represented among OANDA's clientele. Traders that sign up are given entry to a wide variety of financial markets, including those dealing in foreign exchange (Forex), stock indices, commodities, metals, Cryptocurrencies (such as Bitcoin and Ether), and bonds through Contracts for Difference (CFDs). The OANDA trading platforms and mobile apps provide traders of all skill levels with access to a comprehensive suite of professional trading tools and instructional resources.
OANDA is an excellent choice for novice and seasoned traders because of its wide range of account options (demo, Standard, and Advanced Trader) and global presence. In addition, a new OANDA account can be created with no initial deposit.
OANDA has a solid foundation on which to demonstrate its dependability, a quality that is crucial in the forex trading industry. Several of the world's most prestigious regulatory bodies (including IIROC, RFED, CFTC, FCA, MAS, ASIC, and others) oversee its operations.

Deposit methods
UnionPay, PayPal, Credit/Debit Cards, Wire
Deposit methods
UnionPay, PayPal, Credit/Debit Cards, Wire
In this article, we'll take a closer look at key trading conditions, important to consider before you start trading with any regulated Forex broker. We'll review what OANDA offers in terms of available trading instruments, minimum deposits, leverage requirements, account types, trading platforms, money deposits and withdrawals, and other essential online currency trading conditions. 
OANDA Forex trading: conditions for major and minor currencies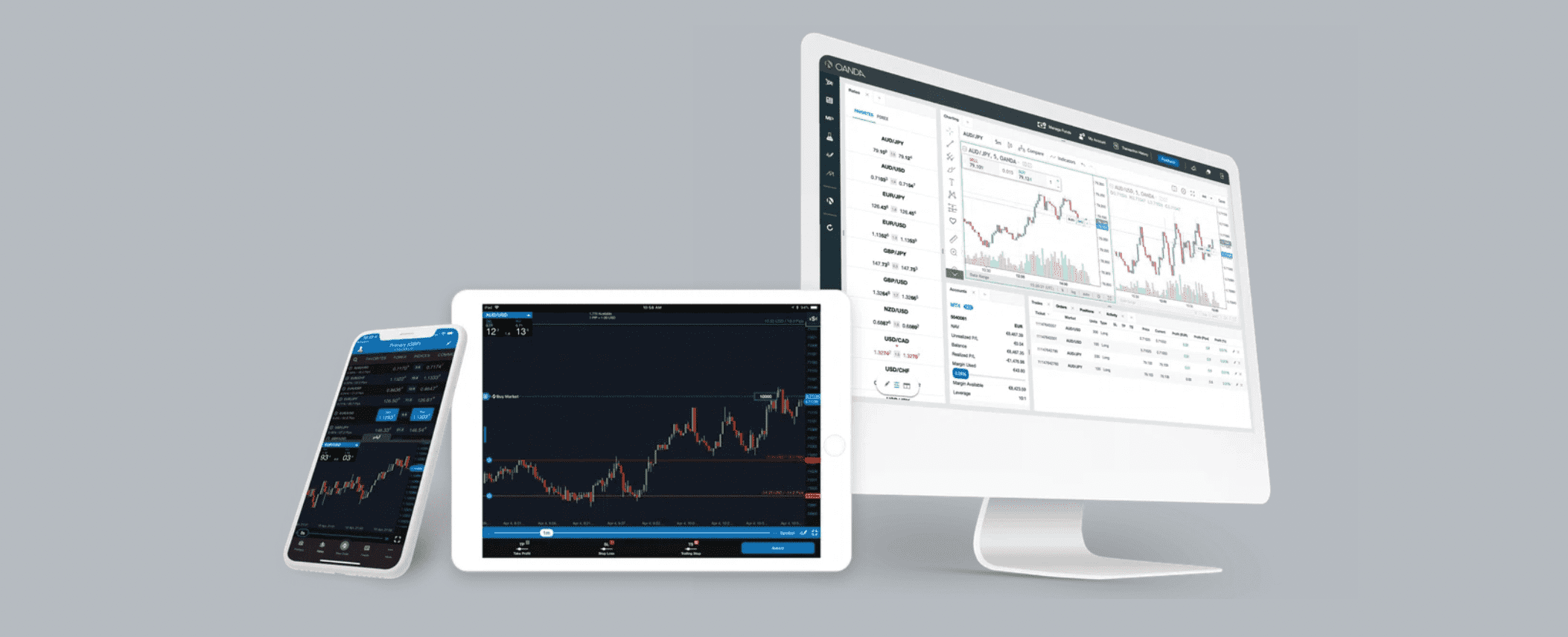 OANDA offers competitive spreads on 70 Forex pairs, including all the majors and minors. Our range of platforms includes the award-winning OANDA Trade platform, as well as MetaTrader 4 – the preferred platform for Forex traders around the world.
In Forex trading, you can profit by correctly guessing the rise or fall of one currency relative to another. Since Forex is traded on margin, traders can get potentially large market exposure with only a fraction of the whole amount of their trade put down as initial margin. The margin requirement depends on the amount of leverage allowed by the local financial regulators and may differ depending on the instrument.
OANDA major currency pairs trading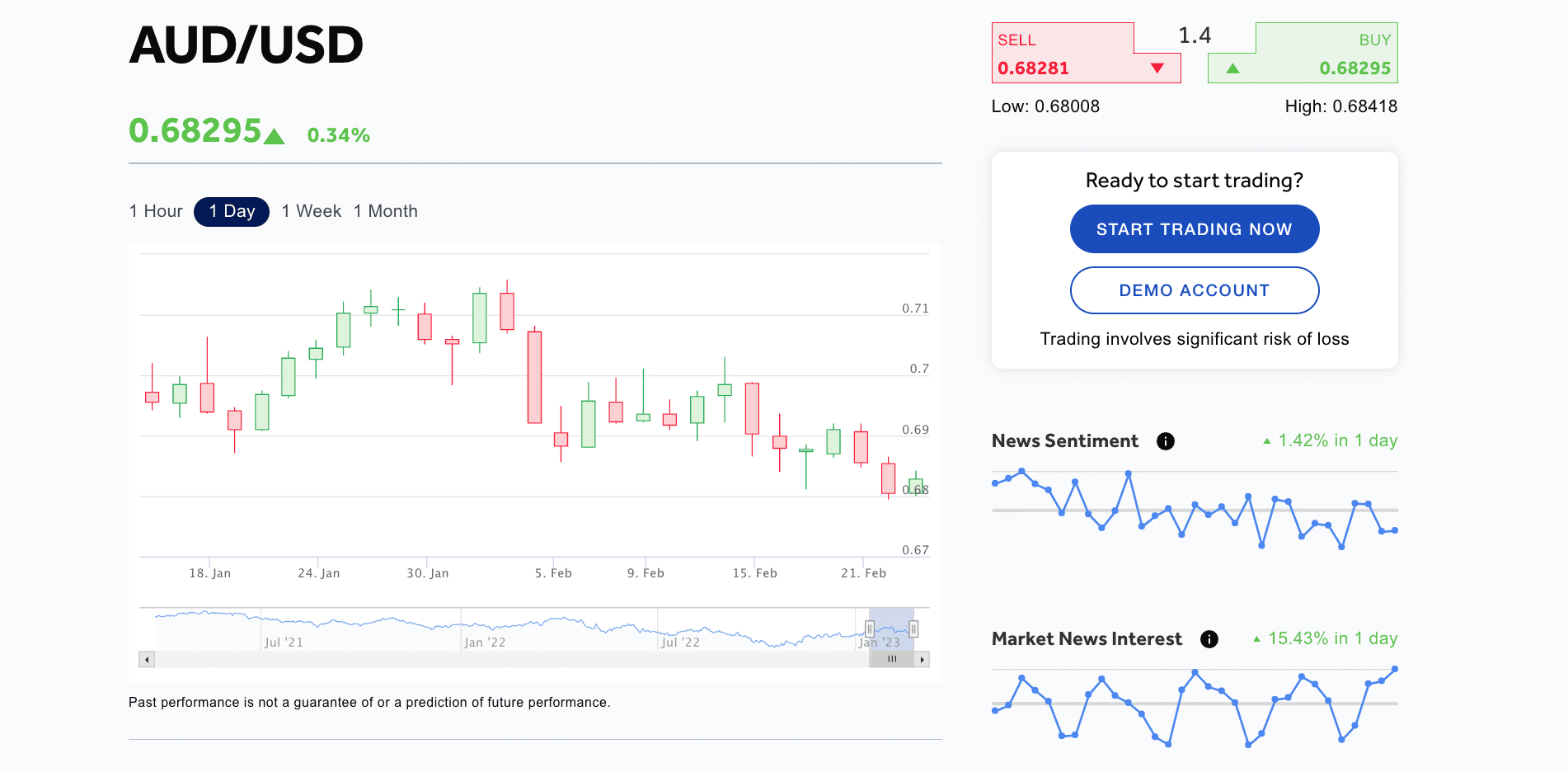 The most actively traded foreign exchange pairings in the world are called "majors", and they all involve the US dollar. All major currency pairings are available for trading on OANDA's platform around the clock, five days a week.
OANDA trading of cross-currency pairs
OANDA's trading platform gives clients the option to trade cross-currency pairs in addition to all majors. The biggest distinction between the former and the latter is the absence of the US dollar in a currency pair.
Cross pairs can also present appealing risk/reward chances to market players who are knowledgeable about the Forex market, despite major pairs being more popular with traders.
OANDA offers cross rates between the British pound (GBP) and the euro (EUR), as well as the Hungarian forint (HUF), Swiss franc (CHF), Turkish lira (TRY), and other European currencies.
On top of the popularity among cross pairs are AUD/CAD, AUD/CHF, AUD/HKD, AUD/JPY, AUD/NZD, AUD/SGD, CAD/CHF, and CAD/HKD.
OANDA Cryptocurrencies trading

Trading in coins or tokens is basically purchasing a certain amount (or fraction thereof) of a Cryptocurrency like Bitcoin and keeping it in a digital wallet until they are sold. With OANDA, the purchasing and selling of Cryptocurrencies are done against the US dollar, just like Forex trading.
During the past 25 years, OANDA has become one of the most recognizable foreign exchange (FX) brokers around the globe and particularly in the United States. The broker received the credit as an excellent online FX trading service provider for its dedication to clients and their high satisfaction rate; now OANDA is using that same level of competence in the Cryptocurrency market. It enables you to open an account with OANDA's Crypto services partner, Paxos, and access Crypto trading straight from Paxos's itBit exchange.
How to start trading Crypto with OANDA
With OANDA, you can trade popular Cryptocurrencies with a truly user-friendly app and no mark-ups on Crypto trades. You can download it once you've signed up for a real account with the broker (click the link below to do so). To access your OANDA account, please visit the site from a desktop browser. OANDA's Cryptocurrency services are provided by Paxos Trust Company, and a message will appear encouraging you to create an account there.
Then, for about 15 minutes, your request will be reviewed by Paxos. Upon approval, you can complete your application and deposit or transfer funds to your Crypto account and start trading.
Benefits of trading through the OANDA app:
The User-friendly interface of the app supports charting and access to two-way streaming prices;
Easy, low-cost account funding and withdrawal;
You can fund your Crypto account in the same easy and low-cost way as your FX account;
 Available limit and stop orders for risk management.
PAXOS trading through OANDA
PAX Gold (PAXG) is an Ethereum-based digital coin. When you purchase PAXG, you gain access to an asset backed by gold bars certified as London Good Delivery by the London Bullion Market Association and housed in Brink's London vaults. There are no hidden fees associated with adding or withdrawing fiat currency from your Paxos account, and you can trade on a top-of-book spread for a minimal commission.
Cryptocurrencies for trading with OANDA
Bitcoin, Bitcoin Cash, Ethereum, Litecoin, Ave, Chainlink, Matic, Uniswap, Solana, and PAX Gold. Please, note that for trading in spot Cryptocurrencies with OANDA, leverage is not available, so you can only trade with the funds you have.

Commodities CFDs trading with OANDA

Every tangible item that may be traded on the designated exchange is considered a commodity. In many ways, the commodity market is no different from any other financial exchange: supply and demand shifts can have a significant impact on the value of a commodity pair. Commodities can be traded in the physical market or as a derivative.
Choosing a commodity to trade is the first stage in trading. Commodity prices are very susceptible to market forces, therefore it's crucial to take into account both the commodity's inherent qualities and those of any potential external influences. Financial derivatives are a common way for commodities to be exchanged. The rule of thumb is to buy if you anticipate a price increase and sell if you anticipate a price decrease for the underlying commodity.
So that you may make more educated CFD trades, OANDA platforms include a volatility chart that summarizes recent price behavior across a variety of commodities and currency pairs.
In order to find a fair price, the OANDA pricing system takes into account the current quotes from all the liquidity sources in real time. The spread on all of the instruments that can be traded on the broker's platform is calculated automatically using a custom-built pricing algorithm that ensures that the spread is always calculated symmetrically around the midpoint. This median value moves all day long in response to market movements.
OANDA's spreads are competitive and start from just 3 points for Brent Crude Oil. The broker also offers prices on a range of commodities, including Copper, Wheat, and Natural Gas.
OANDA funds deposits and withdrawals

Depositing and withdrawing money from the OANDA trading account is comparably easy. Debit cards issued by MasterCard, Visa, or Discover as well as bank transfers and Automated Clearing Houses (ACH) can be used to deposit money. Using a debit card or a bank wire transfer, you can withdraw money.
OANDA funds deposit
The broker accepts debit cards backed by MasterCard, Visa, and Discover with a $20000 maximum limit per calendar month.
Sign in to your OANDA account and navigate to "manage funds" to make your initial trading deposit.
When sending money domestically, a wire transfer will take one to three business days to clear, while sending money internationally can take up to five business days. We impose neither a minimum nor an upper restriction on deposits. By depositing cash into your OANDA trading account, you may incur service fees from both your primary bank and the intermediary bank.
Automated Clearing House (ACH)
The maximum amount that can be deposited through an ACH transfer is $50000 taking up to six business days to process. For ACH deposits, neither a charge nor a minimum amount is required. We do not work with outside payment sources. For security purposes, please verify that the name on the originating account is the same as the name on your OANDA account.
OANDA funds withdrawal
Both debit cards and bank wire transfers are acceptable methods for withdrawing funds from your OANDA account. Log in to your OANDA Trading account and click "manage funds" to withdraw money. You must follow the broker's hierarchy rule while making a withdrawal. In the event of a multi-method deposit, the money must be spent entirely via debit card before proceeding to the second way of deposit, which must be a bank wire.
Withdrawal through bank card
Your bank may take up to three business days to deposit the money. The sum of all withdrawals from your debit card(s) cannot exceed the sum of all deposits to the card(s). When the initial withdrawal has been made, any leftover balance can be withdrawn using another means, such as a bank wire transfer.
Your OANDA trading account and your bank account must both be in the same name in order to make a bank transfer withdrawal. Withdrawals made from a US bank typically take one to two business days, while those made through a foreign bank can take up to five. Verifying your identity as the account holder is required before funds can be withdrawn. You can either offer a wire transfer deposit from the bank account or supporting documents to verify your ownership of the account (not all bank transfers can give the necessary bank details to validate account ownership). Upon executing a withdrawal request by ACH, any associated fees will be voided.
OANDA minimum deposit requirements
There is no minimum deposit requirement to open a Standard account with OANDA. If you want to make a trade as soon as you're ready, though, you'll need to have enough money in your account to cover the transaction amount. If you use leverage, your trading conditions are determined by the amount you deposit.
Leverage in FX trading is typically represented as a ratio, such as 1:20, 1:30, 1:100, or some other value. This essentially means that you can start a position with a broker for $20, $30, or $100 for every dollar you deposit.
Let's use a hypothetical OANDA Pro account with a leverage of 1:100 to clarify.
It's possible to exchange up to $60000 with just $600.
or,
You can transact up to $200000 with a $2000 deposit.
As you see, the more money you deposit, the wider your trading opportunities. Moreover, a bigger deposit gives you more trading flexibility and mitigates risks: for example, with a $2000 deposit, you can trade the same worth of deals with lower leverage, staying more secure in terms of market volatility.
OANDA trading account types
Besides a free demo account to practice trading with the broker, OANDA offers two account types: Standard and Advanced Trader. Both of them carry a range of benefits, including two pricing options, 24-hour support (when the market is open), and a host of platform features and account advantages.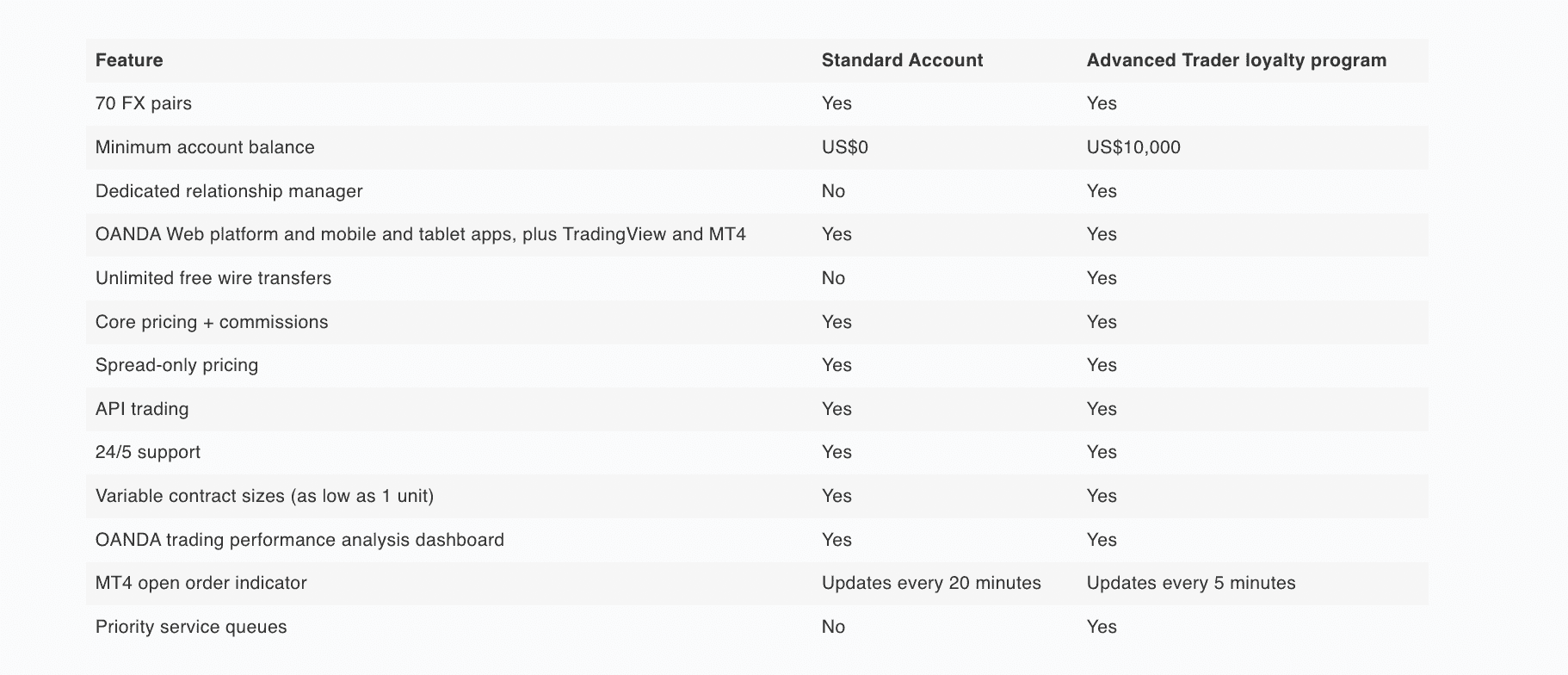 All in all, OANDA is a regulated broker with millions of clients worldwide and a long history of operations, has built a superb reputation among users over the course of more than two decades of efforts in customer service, while also complying with a plethora of global authorities.
With no minimum deposit required, a comprehensive training library, and unique market insights, this broker is a great fit for beginner Forex traders. There are comparably low commissions and spreads, a wide range of currency pairs, Cryptos like Bitcoin or Ether, CFDs for commodities, cutting-edge trading platforms, and mobile apps.
You can ease into Forex trading with a free demo account provided by the broker, make use of free educational materials and then start making real deals via the link:

---
Related articles:
All there is to know about trading Contracts for Difference (CFDs), including the fundamentals of this type of financial derivative and how it works with leverage. Trading CFDs on currencies, commodities, indices, cryptocurrencies, and more with various bonuses (including those on initial deposits), Copy trading, free VPS hosting, and swap-free Islamic accounts from the top Forex brokers, along with their major benefits.
Review of MT4 and MT5 Forex trading terminals, as well as web-based, proprietary trading platforms used by leading brokers, with free VPS hosting and the Copy Trading feature for earning passive income.
Basics of trading with risk management tools in the Forex market: key order concepts, distinctive features, and their usage examples. Review of the best Forex brokers with user-friendly trading platforms, 100% first deposit bonuses, and free VPS hosting.
OANDA FX trading conditions - FAQ
OANDA offers two account types: Standard and Advanced Trader. Both accounts provide a variety of features and account advantages, including two price options and a variety of platform features. When the markets are open, help is available 24 hours a day, 7 days a week. Their comparison table you can find above.
As we mentioned in the article, the size of applicable leverage depends on the instrument you choose. In the case of FX trading, it varies per pair and is determined by your local financial regulators. For the most popular currency pairs of USD/EUR, USD/CAD, or USD/JYP the marginal requirement is 2%, and the leverage is 50:1.
Bitcoin, Bitcoin Cash, Ethereum, Litecoin, Ave, Chainlink, Matic, Uniswap, Solana, and PAX Gold, which is backed by real gold bullion. For more information and trading conditions, please refer to the article above.
Opening a standard account with OANDA is free and doesn't require any initial deposit. However, as soon as you are up to making the first deal, your account needs a sufficient balance for a trade. When you trade instruments with leverage, the broker may multiply your account balance by a certain number. Please, scroll up the article for information about payment methods you can use to top up your account.
In general, large spread increases can happen when a market opens or closes, right after news is released, or when times are uncertain because of price volatility and changes in the global market's liquidity. OANDA's spreads typically widen during these times to reflect the state of the market. However, there can be times when the broker prefers to use a fixed spread rather than letting a spread keep getting wider. Also, remember that you cannot close open deals until the markets reopen after the weekend or if a particular market is suspended. Often when trading resumes, prices could vary dramatically, or "gap." When trading continues after a price move in your favor, a margin closeout might be triggered if you don't have enough money in your account to cover your trades. In order to represent the decreased liquidity in the global markets, spreads (the gap between the bid price and the ask price) often expand soon before the markets close and when they open. When a position is open at this time, the wider spreads could cause stop-loss orders or margin closeouts. More about trading marginal trading with leverage you can learn by following the link in the article above.