Exploring XM trading conditions: spreads, leverage, order execution, and more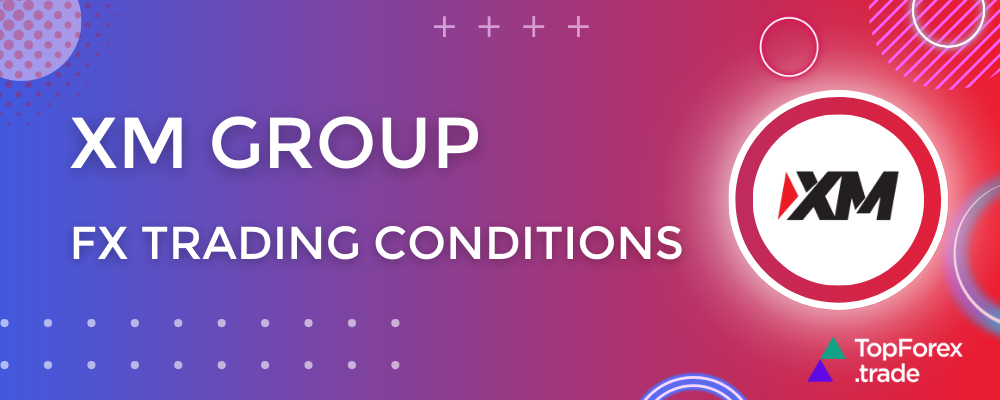 XM Group, since its establishment in 2009, has earned a solid reputation as a dependable online Forex and CFD broker. This is backed by an impressive track record. Regulated by respected financial authorities such as CySEC and the FCA, XM Group takes pride in offering a wide array of trading instruments, including currency pairs, stocks, commodities, and indices. They provide various account types and user-friendly platforms, including a trading app, demonstrating their commitment to providing traders with a seamless and accessible way to navigate the markets and manage trades while on the move.
Throughout this review, we will conduct a thorough assessment of XM's trading conditions, examining key factors like spreads, leverage, order execution, and more. This will enable us to present you with a comprehensive evaluation of the valuable services they bring to the table.

Deposit methods
Bitcoin, Sofort, UnionPay, Neteller, Wire, Skrill
Deposit methods
Bitcoin, Sofort, UnionPay, Neteller, Wire, Skrill
XM Group tight spreads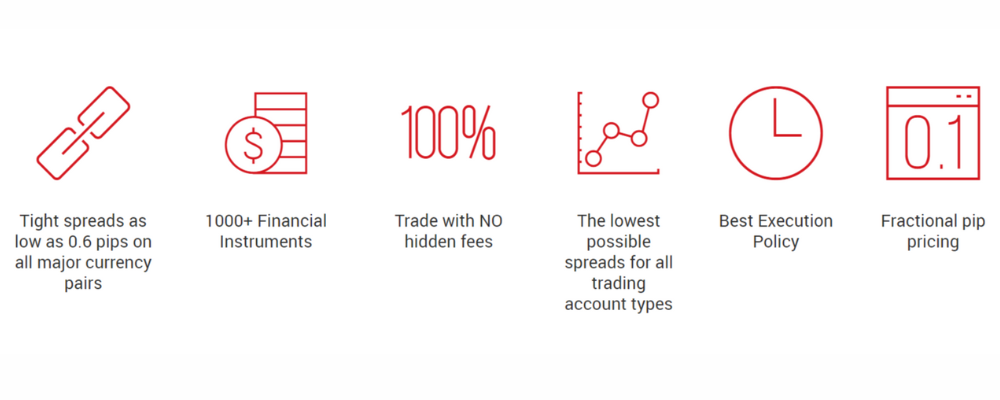 When trading with XM, you'll benefit from incredibly tight spreads, sometimes dropping as low as 0.6 pips for all major currency pairs. XM typically operates with variable spreads, aligning its approach with the interbank Forex market. This is in contrast to fixed spreads, which often come at a higher cost, akin to paying an insurance premium.
Additionally, XM offers fractional pip pricing, a unique feature aimed at optimizing prices sourced from its diverse range of liquidity providers. By introducing a fifth digit (fraction) to pricing, clients can seize opportunities arising from even the most minuscule price movements. This heightened level of precision proves invaluable in fine-tuning trading strategies and maximizing potential returns. Thanks to fractional pip pricing, you can trade with tighter spreads and enjoy the most accurate quoting possible.
XM Group exclusive leverage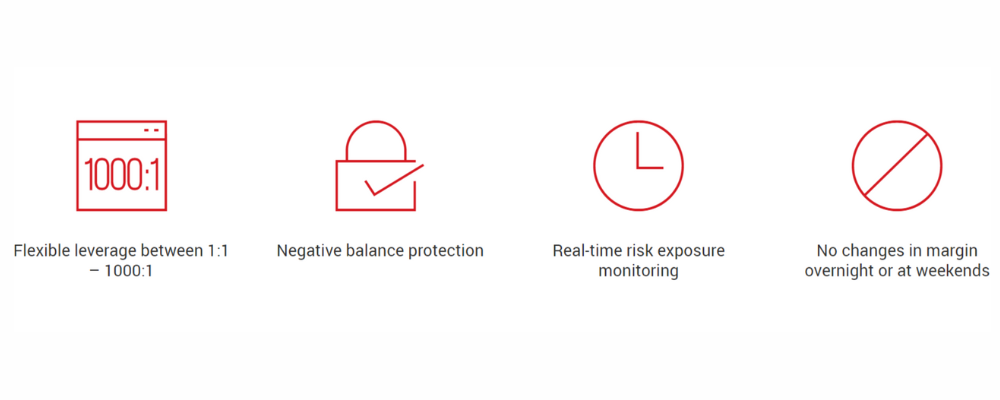 XM Group offers traders flexible leverage, ranging from 1:1 to 1000:1. This allows traders to customize their positions based on their risk tolerance and trading strategies. Leverage levels are determined by the total equity in the account:
1:1 to 1000:1 – For accounts with $5 to $40,000
1:1 to 500:1 – For accounts with $40,001 to $80,000
1:1 to 200:1 – For accounts with $80,001 to $200,000
1:1 to 100:1 – For accounts with $200,001 or more
Besides, there is a margin that is like a deposit to start a trade. It's a percentage of the trade size. With XM, for Forex, Gold, and Silver, you can start trades if your margin requirement matches or is less than your free margin. Hedged positions are allowed even if your margin level is below 100%. For other assets, you can trade if the margin requirement is equal to or less than your free margin. When hedging, you need half the money in your account to open a position. You can open new hedged positions if the final margin requirements are equal to or less than your total equity.
Regarding Cryptocurrency CFDs, leverage adapts automatically based on trade volume. As trade volume increases, so does the margin percentage relative to dynamic leverage.
XM Group execution policy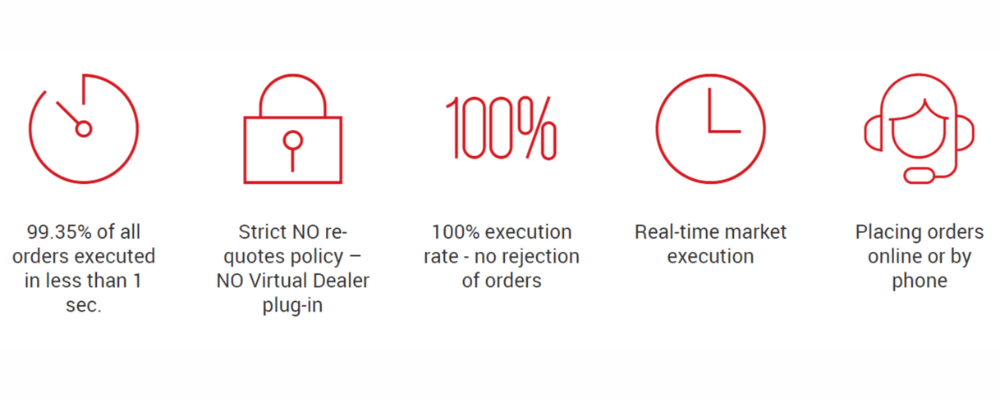 XM's execution policy is marked by impressive efficiency, with a staggering 99.35% of all orders executed in under one second. They uphold a strict "NO re-quotes" policy, meaning they do not utilize a Virtual Dealer plug-in, ensuring transparent and fair execution.
With a commendable 100% execution rate, XM guarantees there will be no rejection of orders. This reflects their commitment to reliable and seamless trading experiences. Additionally, traders can benefit from real-time market execution, enabling them to respond swiftly to market movements.
Whether placing orders online or through the phone, XM ensures accessibility and convenience for traders, allowing them to execute their strategies with ease.
XM Group rollover policy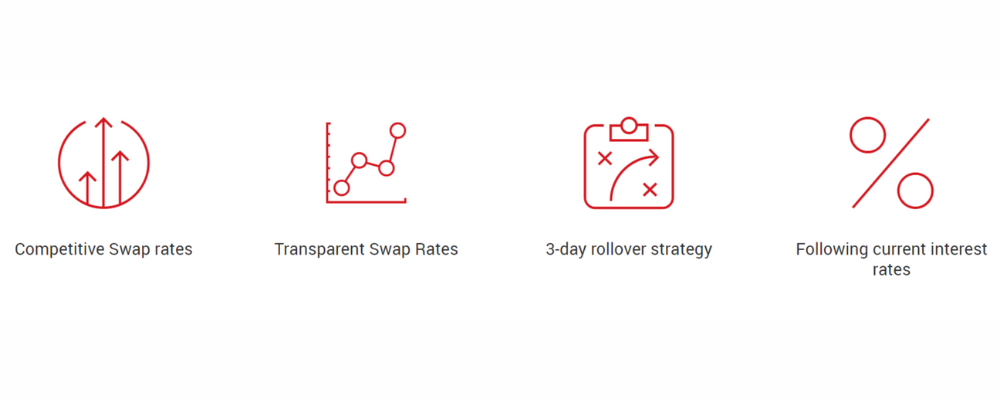 XM's rollover policy addresses the handling of interest on positions held after 22:00 GMT, the daily bank cutoff. While there's no rollover on weekends, banks still calculate interest for positions held over the weekend. XM implements a 3-day rollover charge on Wednesdays for Forex and Spot Metals, and on Fridays for CFDs on Cash Indices, Cash Energies, and Stocks to account for this time gap.
For Forex and Spot Metals, rollover rates are based on the tomorrow-next day rate, including XM's mark-up. These rates are determined by the interest rate differential between the two currencies in a pair. For Stocks and Stock Indices, rollover rates are determined by the underlying interbank rate plus/minus XM's markup for long and short positions.
XM Group accounts and platforms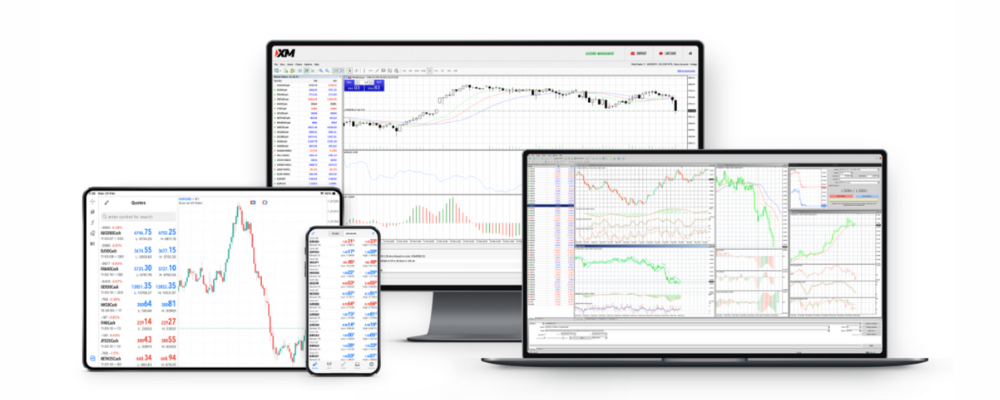 XM offers a variety of trading accounts, catering to different trade volumes and preferences. They have Ultra Low Micro and Standard accounts for varying volumes, a Zero Account for tight spreads with commissions, and Islamic Accounts adhering to Sharia principles. With a low minimum deposit of $5, XM ensures accessibility for all traders.
The XM MT4 and MT5 platforms provide access to a wide range of financial instruments, advanced charting, and precise trade execution. Their mobile apps for Android, and iPhone, and a dedicated app offer flexibility to trade on the go, access real-time data, manage accounts, and stay updated with market news.
XM Group trading hours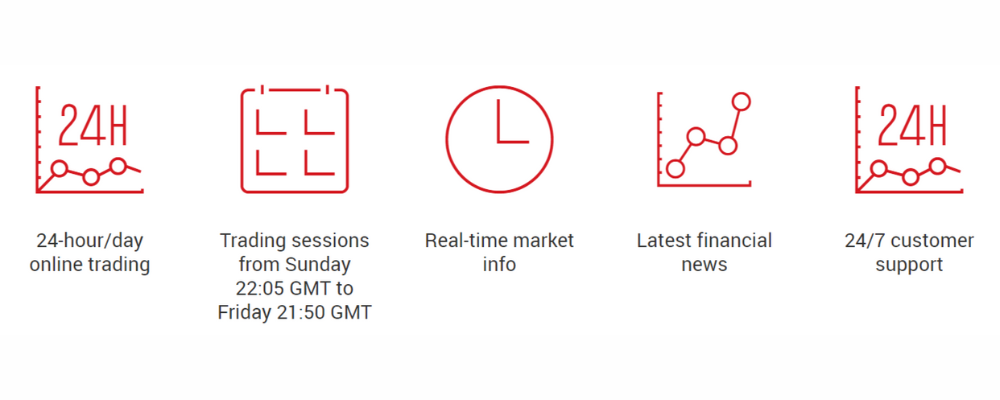 The Forex market operates 24/5, moving seamlessly across global financial centers. Key trading sessions include:
New York Session (01:00 pm – 10:00 pm GMT)
Sydney Session (10:00 pm – 7:00 am GMT)
Tokyo Session (00:00 am – 9:00 am GMT)
London Session (8:00 am – 05:00 pm GMT)
Overlaps offer prime trading windows, especially from 8 am to 12 pm GMT. Watch for government reports and economic news releases, which can lead to increased trading activity.
For day traders, the most productive hours span from 08:00 GMT to 22:00 GMT, with peak activity during the US and London session overlap (1 pm – 4 pm GMT).
XM's trading hours run from Sunday 22:05 GMT to Friday 21:50 GMT. Remember, during closed hours, trades won't execute, but platform features remain accessible for viewing.
For support, contact XM's 24-hour customer experience team via email or live chat. Provide account login details for assistance. When closing positions or setting orders, furnish your ticket number.
By leveraging these trading hours, traders can optimize their strategies in the dynamic forex market.
XM Group educational resources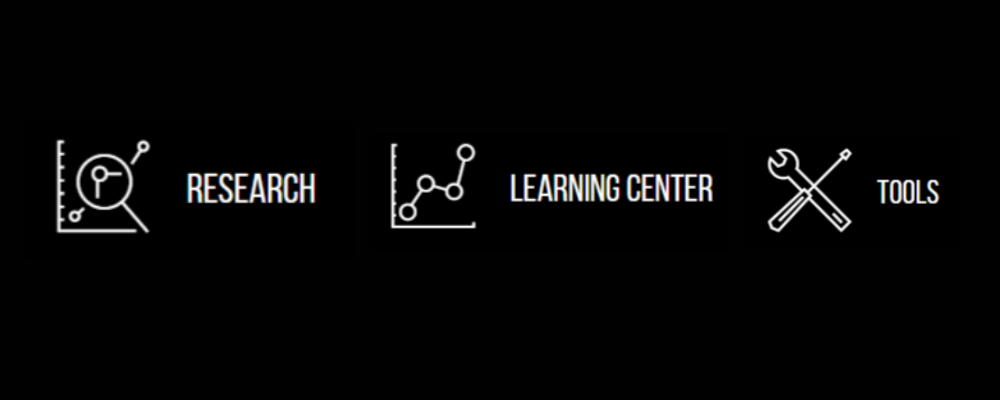 XM provides a comprehensive library of instructional videos and online guides to help you stay updated on market trends and refine your trading strategy using your preferred analysis tools. The XM Learning Center covers everything from educational videos and platform tutorials to forex seminars and webinars. Additionally, the broker offers daily market news, trade ideas, and technical summaries to support you in your trading endeavors.
Start trading with XM Group
XM Group offers competitive trading conditions with tight spreads, flexible leverage ranging from 1:1 to 1000:1, and efficient order execution. They also provide a diverse range of trading instruments, including currency pairs, stocks, commodities, and indices. Additionally, XM operates with variable spreads, aligning its approach with the interbank forex market. They offer fractional pip pricing for more precise quoting.
Embark on your trading journey with XM Group, a trusted name in online Forex and CFD brokerage. Click below to start trading with XM Group today!

---
Related articles:
Delve into a comprehensive understanding of the XM Group trading platforms, including MT4, MT5, web terminals, and the mobile app. Discover their intricate technical features, advanced charting capabilities, and supplementary tools such as Expert Advisors. Learn how to elevate your trading experience by establishing an XM account, unlocking complimentary VPS hosting, an extensive array of educational materials, and hassle-free technical support via the mobile app, enabling you to trade effortlessly no matter where you are.
Dive into XM's comprehensive array of trading assets, providing a diverse range of choices including currency pairs and CFDs on commodities, stocks, and indices. Uncover the different terms and prospects for trading these instruments, making the most of narrow spreads and adaptable leverage. All of this is easily accessible through XM's user-friendly platform, guaranteeing a smooth and hassle-free trading encounter.
Discover the advantages of participating in XM broker's bonus programs, which include welcome bonuses and deposit bonuses. Obtain valuable information about the eligibility requirements, potential risks, and withdrawal limitations associated with these bonuses. Stay informed about the latest updates on XM's ongoing bonus offerings, ensuring you have the most up-to-date information at your disposal.
---
XM Group trading conditions - FAQ
XM Group offers competitive spreads, with rates as low as 0.6 pips on major currency pairs. These tight spreads enhance trading efficiency and reduce overall trading costs. Check the article to learn more about XM trading conditions.
XM Group provides flexible leverage options ranging from 1:1 to 1000:1. The leverage offered is determined by the total equity in the trading account, allowing traders to customize their positions based on their risk preferences. Read the article and click our special button to start.
XM Group offers a variety of trading accounts tailored to different trading volumes and preferences. These include the Ultra Low Micro Account, Ultra Low Standard Account, and the Zero Account, each designed to cater to specific trading needs. Click our special button to sign up for an account that suits your needs.
XM Group provides access to the popular MT4 and MT5 platforms, offering a wide range of financial instruments and advanced trading tools. Additionally, their mobile trading apps for Android and iPhone devices, along with their dedicated app, ensure traders can execute trades and stay updated on-the-go.
XM Group offers fractional pip pricing, allowing traders to benefit from even the smallest price movements by adding a 5th digit (fraction) to pricing. This feature enhances precision in trading strategies.