AvaTrade advanced trading features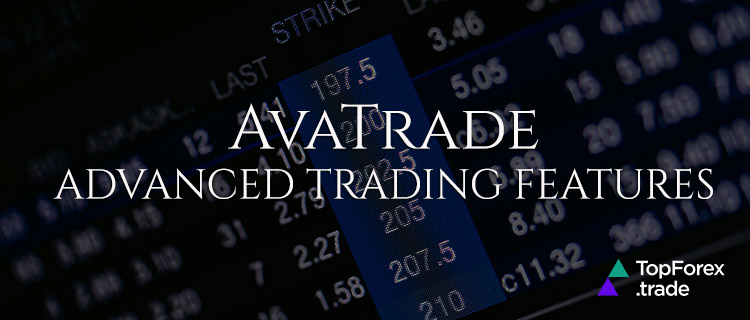 AvaTrade is a large international brokerage company, one of the market leaders in providing online trading services for currency pairs, commodities, indices, stocks, CFDs, Cryptocurrencies, and many others.
AvaTrade has a variety of trading platforms and software that create a comfortable trading environment, including MetaTrader 4/5, WebTrader, AvaOptions, AvaSocial – CopyTrading platform, AvaTradeGo, and Auto Trading – automated trading platforms, including ZuluTrade and DupliTrade.
The advantage of trading with AvaTrade is tight fixed spreads, no commissions, and a flexible minimum trading account size. You can also try trading on a $100000 free demo account.
AvaTrade has a very impressive regulatory framework and is licensed by institutions such as IIROC, BVIFSC, FSCA, ASIC, ADGM, FSA, and FFAJ.
The company is constantly developing and trying to meet both the requirements of the most demanding customers and makes trading as comfortable as possible for beginners. In this regard, AvaTrade has introduced several advanced trading features such as risk management with AvaProtect, Trading Central Analytics, Guardian Angel feedback system, Expert Advisors, as well as automated and Social trading, which we will take a closer look at in this article.

Deposit methods
Bitcoin, Sofort, UnionPay, Credit/Debit Cards, Neteller, Wire, Skrill
Deposit methods
Bitcoin, Sofort, UnionPay, Credit/Debit Cards, Neteller, Wire, Skrill
Risk management with AvaProtect
In trading, market participants sometimes encounter losing trades that bring valuable experience but unfortunately have their own deposit price. In order to avoid losing your funds in case of unforeseen situations, the AvaTrade broker has introduced the AvaProtect option.
AvaProtect is an innovative risk management tool exclusive to AvaTrade that allows traders to protect a specific trade against losses of up to $1 million over a selected time period for a hedging cost paid at the time of purchase. If a loss is recorded when the order is closed, the client will be returned the entire invested amount, minus the commission and spread, and the possible profit is not limited.
Funds paid out under AvaProtect are not considered a bonus. They can be freely withdrawn and transferred between accounts.
AvaProtect comes with 1-day and 2-day protection. But recently AvaTrade has started offering short trade protection times for risk management up to 1 hour, 3 hours, 6 hours, and 12 hours of protection for certain FX pairs.
Using the new hedging system is intuitive for users. The cost of the service is displayed in the ticket, so traders will correlate possible costs with risks before opening a trade.
AvaProtect Risk Cover will recover any losses incurred during protection, including stop out, manual close of a trade, or unrealized losses on an open trade at the time the cover expires.
To activate AvaProtect you need to follow a few simple steps:
Open WebTrader or AvaTradeGO app.

Select a tool.

Click the AvaProtect icon.

Select the duration of the protection.

Look at the commission and expiration date.

Complete the deal.
Trading Central analytics with AvaTrade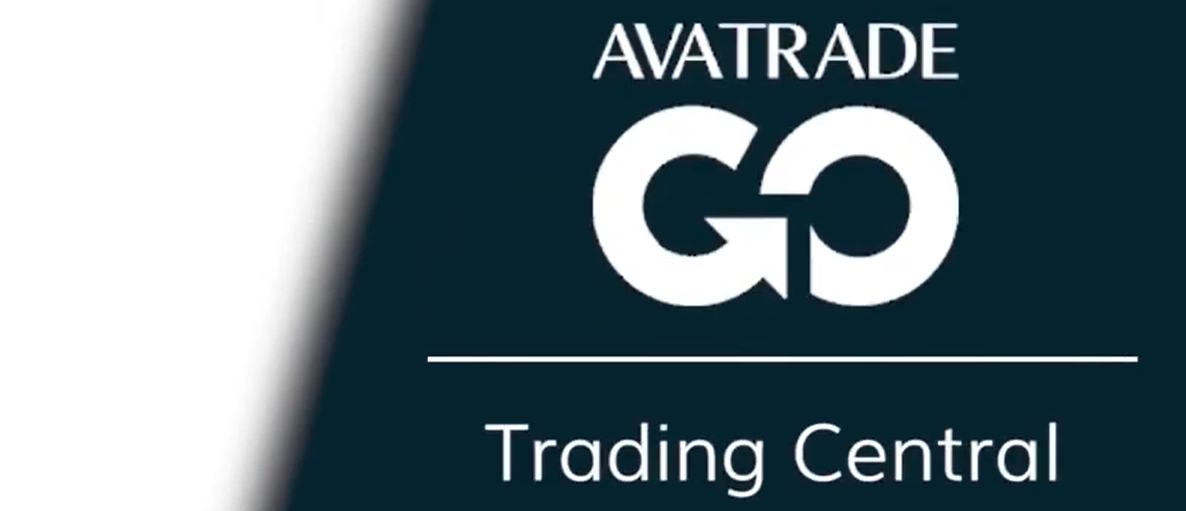 A trader takes quite a lot of time to analyze the market and search for high-quality trading signals. It is difficult for both beginners and experienced traders to constantly monitor all processes, especially if trading is carried out with several instruments at once.
Third-party analytics from trusted sources can help with this. That's why AvaTrade partnered with Trading Central to offer analytics to its clients through proprietary interfaces (WebTrader and AvaTradeGO) and notifications (SMS/email/push).
AvaTrade clients can receive a daily strategy newsletter straight to their inbox to help them start their trading session effectively. The newsletter combines technical information and the ability to view it on your mobile device. They provide insight into directions and are reliable starting points for your own further research and identification of strong opportunities.
In addition, analytics can be integrated with your trading platform by overlaying the Analyst Views indicator on your MT4/MT5 trading charts to create your own trading setups. These include key price levels and direction indications on the charts of your actively traded instruments.
Also, adaptive candles pattern give clients the opportunity to overlay sixteen candles on MT4/MT5 charts. This will help you identify relevant patterns in real time.
Divergence Convergence indicators are based on a set of entry/exit points. They are both slow and fast indicators, as well as raw and smooth signal lines to eliminate excessive signals.
AvaTrade Guardian Angel feedback system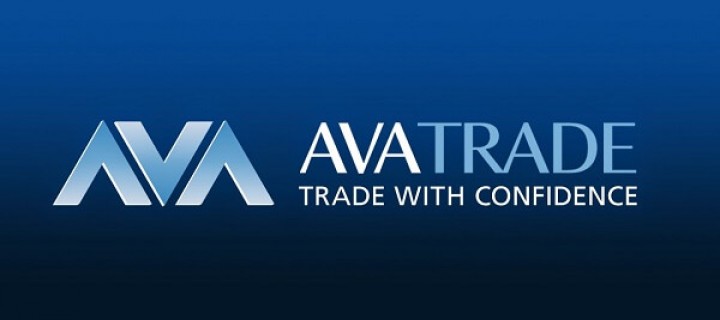 Forex and CFD trading is a process that requires attention and constant improvement, and even when moving to the level of experienced traders, there is always room to grow. Therefore, AvaTrade has introduced the free Guardian Angel trading support system for MetaTrader 4 and 5.
This tool provides instant feedback on your actions so that you can make the right decisions in time and improve your trading skills. Guardian Angel helps clients reduce possible risks, track their mistakes in time, and become a professional by expanding their trading knowledge.
By downloading the Guardian Angel add-on, traders can receive messages and alerts about excessive risk, stop-loss, strong/weak trading performance, margin call alerts, and trading volatility.
Guardian Angel alerts are customized for each trader, which means that the tool sends different feedback to different users. Each trader creates his own Guardian Angel that meets his requirements.
Trading with Expert Advisors on AvaTrade

In order to relieve the trader from the routine of constantly monitoring the market, AvaTrade also has Expert Advisors (EA), programs that allow you to trade automatically on MetaTrader4 and 5. The company's clients can work with advisors in two ways, either purchase it on the MetaTrader4 market or create their own. To create your own trading robot, you need to develop, program, and compile it in the MQL MetaEditor.
Traders can find free and paid advisors on the Internet, as well as in the MetaTrader Market, where they can also download a demo version of the desired advisor and try it out before buying or renting.
After you have chosen and bought an Expert Advisor or developed your own, you need to upload it to the trading platform and start using it. Also, traders should make sure that they have installed the Expert Advisors correctly according to the following steps:
Create folders
Remember the location of the saved files.

Select certain files to install and copy them.

Paste the selected files into the MetaTrader4 folder.
Download the Expert Advisor to MT4
Login to MetaTrader4.

Go to "Navigation" and select "Experts". Your adviser is under the "+" sign.

Drag the selected Expert Advisor onto the charts on the platform.
Define Expert Advisor settings
Customize the EA parameters in the pop-up window as you wish.

After making sure that all the settings are correct, click "OK" and start trading.

Often, traders choose to load the EA on a VPS, which ensures smoother trading.
Automated trading with AvaTrade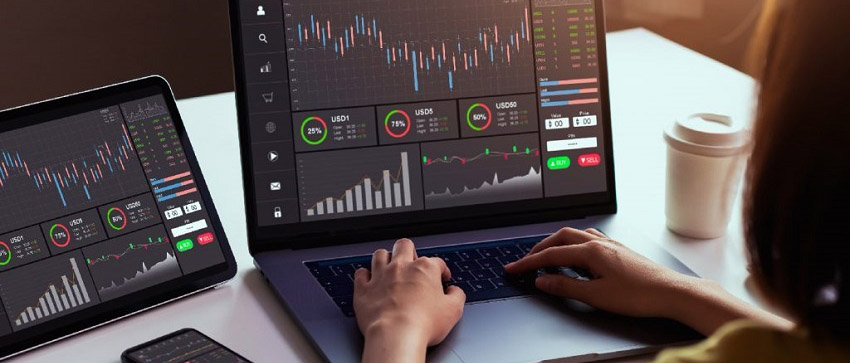 Automated trading attracts many users with its convenience of making transactions. One of the varieties of auto trading is copying the trades of other participants. You can simply connect to a special service and mirror the trades of more talented and experienced traders in order to receive passive income and reduce the time for creating and testing your own strategy. The most famous auto trading platforms are ZuluTrade, DupliTrade, and Capitalise.ai, as well as various in-house developments such as AvaSocial by AvaTrade and others.
AvaTrade provides access to all these sources for the best copy trading experience. Once you activate your account, you will be able to view a list of signal providers along with their statistics. It may include an income statement and a risk profile so you can select the person/people that best suit your copy trading goals. Copy trading is not limited to any one type of financial instrument. Traders can work with various instruments such as currencies, stocks, commodities, etc.
In addition to ZuluTrade and DupliTrade, AvaTrade has developed the AvaSocial app, which provides a social environment where traders can see how others enter trades and, if they like a certain trader's strategy and actions, they can follow or copy them.
Summing up AvaTrade advanced trading features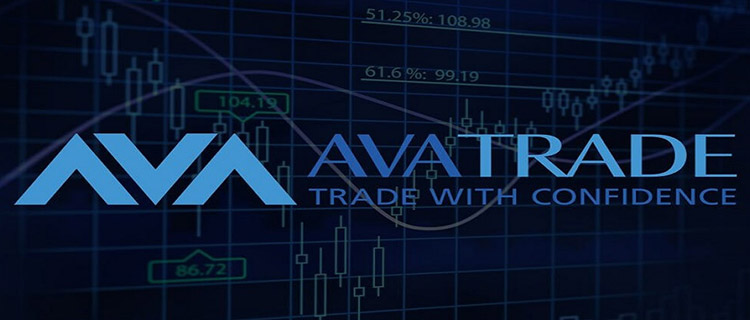 AvaTrade is a popular international brokerage company that occupies a leading position in the market niche for providing online trading services for such financial instruments as currency pairs, and CFDs on almost all underlying assets, including commodities, stocks, and indices, more than 100 stocks, Cryptocurrencies – Bitcoin, Litecoin, metals, energy, and agricultural production.
The broker allows trading on the MT4 and MT5 platforms. If you wish to trade directly on the AvaTrade website, the provider offers its own platform. In addition, AvaTrade has ZuluTrade, Capitalise.ai, and DupliTrade for the best Copy trading experience.
The company adheres to the highest safety standards being regulated by the most stringent regulatory bodies such as MiFID, ASIC, Japan FSA, FFA, FSB, IIROC, and FSCA.
AvaTrade is perfect for both novice traders and experienced market participants due to not only the possibilities of Social trading but also advanced risk management functions, feedback systems, analytics, and Expert Advisors. Check out all AvaTrade features by clicking on our dedicated button.

---
Related articles:
Overview of trading with AvaTrade in Latin America: popular market instruments including currency pairs, securities, Crypto and CFDs, convenient Forex terminals, regional offices, language and technical support, and social trading features with a free demo account.
Learn about AvaTrade trading platforms: AvaSocial, AvaOption, AvaTradeGO, WebTrader, and MT4 and MT5 terminals. Technical and Social Trading capabilities provided by the broker, as well as a step-by-step guide on how to set up an AvaTrade account.
Read about Top Forex and CFD brokers with the best trading apps: mobile transactions with various instruments and assets, including currency pairs, stocks, commodities, and Cryptocurrencies.
---
AvaTrade advanced trading features - FAQ
AvaProtect is a risk management tool that offers loss protection on a specific position for a selected period of time in exchange for a commission paid at the time of purchase. Read the article to learn more about AvaProtect and try it out by clicking our special buttons.
AvaTrade has partnered with Trading Central to offer its clients additional analytics through proprietary interfaces (WebTrader and AvaTradeGO) and notifications (SMS/email/push). Check out the article and learn more about how to get helpful information in your trading.
AvaTrade clients can work with Expert Advisors in two ways, either purchase it from the MetaTrader4 marketplace or create their own. Check out the article and find out how to properly install advisors with AvaTrade.
Guardian Angel provides immediate feedback on your actions, allowing you to make the best decisions and improve your trading skills. By downloading the Guardian Angel add-on, traders can receive messages and alerts for excessive risk, stop-loss, strong/weak trading results, margin call alerts, and trading volatility. Follow the link above to try the Guardian Angel in your trading.
AvaTrade, in addition to third-party resources like ZuluTrade, Capitalise.ai, and DupliTrade, provides access to AvaSocial's own development, where traders can see how others make deals, and if they like the strategy and actions of a particular trader, they can follow or copy them. Scroll up and discover all the automated trading options with AvaTrade.