Navigate the Forex market with AvaTrade: diverse instruments, competitive spreads, unwavering security, and expert support
In the dynamic world of financial markets, the choice of a trading platform can often determine the difference between success and mediocrity. With a plethora of options available, each claiming to be the best, the task of selecting the right platform becomes both crucial and challenging. This is where AvaTrade steps into the spotlight. As a leading name in online trading, AvaTrade has cultivated a reputation for empowering traders of all levels with the tools, technology, and support needed to navigate the complexities of global markets. In this article, we delve into why AvaTrade stands out and why it should be your preferred choice for trading endeavors. Whether you're an experienced trader or just embarking on your trading journey, discover how AvaTrade's innovative approach and commitment to excellence can make all the difference in achieving your financial goals.

Deposit methods
Bitcoin, Sofort, UnionPay, Credit/Debit Cards, Neteller, Wire, Skrill
Deposit methods
Bitcoin, Sofort, UnionPay, Credit/Debit Cards, Neteller, Wire, Skrill
Why should you choose AvaTrade?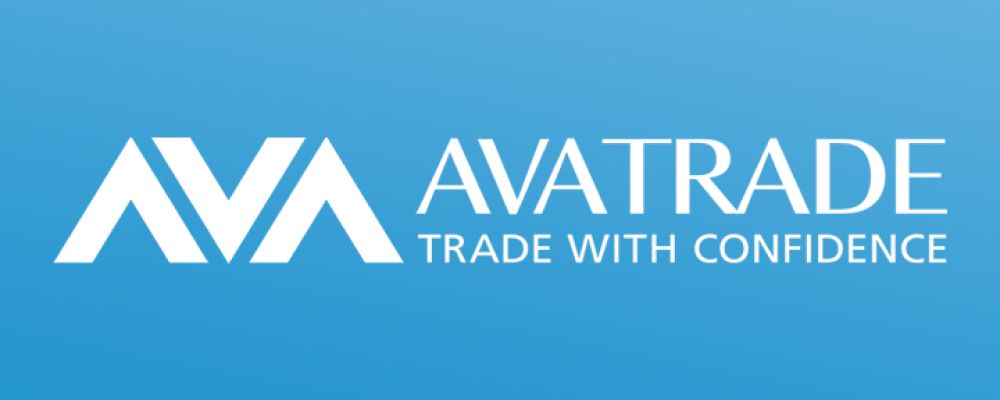 Are you ready to step into the exciting realm of trading? Look no further than AvaTrade – your ultimate companion in the journey to financial success. With an array of tailored features catering to traders of all levels, this platform promises a seamless and intuitive trading experience that sets the stage for triumph in the fast-paced trading landscape. From an extensive selection of assets to educational resources designed to nurture your trading skills, AvaTrade stands as a steadfast partner for those venturing into the captivating world of trading. In the upcoming sections, we'll delve into the compelling reasons that position AvaTrade as the pinnacle choice for individuals embarking on their trading odyssey.
AvaTrade instruments
AvaTrade's platform opens the door to an expansive realm of trading, with a staggering offering of around 1000 instruments spanning diverse asset classes. This inclusive array covers:
Forex: Access the world's largest market with various currency pairs.
Cryptocurrencies: Dive into the dynamic realm of digital assets, from Bitcoin to altcoins.
Stocks: Trade shares of leading global companies and track market trends.
Commodities: Hedge against uncertainties with commodities like gold, silver, and oil.
Indices: Speculate on sectoral or regional market performance through indices.
ETFs: Explore Exchange-Traded Funds for a diversified investment approach.
Bonds: Invest in fixed-income securities for stable returns over time.
With AvaTrade, you have the tools to tailor your trading experience, whether you're an eager beginner or a seasoned pro. Explore, diversify, and seize opportunities across multiple markets, all under one platform.
AvaTrade platforms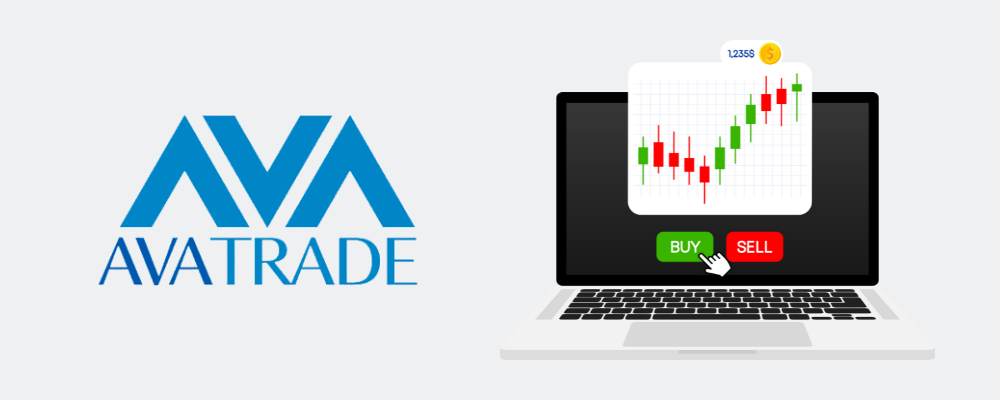 AvaTrade brings a collection of advanced trading platforms to the forefront, ensuring that your trading experience aligns with your lifestyle. Choose your preferred mode of trading:
Desktop: Dive into MetaTrader 4 or MetaTrader 5 for comprehensive tools and charting.
Tablet and mobile: Access markets on the move with user-friendly Android and iOS apps.
Web-based: Enjoy hassle-free trading directly from your browser with AvaTrade's WebTrader.
AvaOptions: Navigate the options market with specialized tools and insights.
AvaTradeGO: Experience innovation with a mobile app offering alerts, analytics, and social trading integration.
AvaTrade empowers you to trade seamlessly, adapting to your needs across devices. Explore, analyze, and execute with platforms that make trading a personalized journey.
AvaTrade automated trading
AvaTrade introduces a range of automated trading platforms that merge automation and expert insights to enhance your trading journey:
Follow experts: Easily mirror trades of experienced traders, ideal for beginners or those seeking convenience.
Efficiency through automation: Automate strategies for seamless execution, freeing time for other activities.
DupliTrade: Real-time signal following on an MT4-compatible platform simplifies portfolio management and learning.
ZuluTrade: Convert recommendations of adept traders into automated AvaTrade trades, enhancing decision-making.
AvaSocial: Learn through mimicking strategies within the AvaTrade community, accelerating your trading prowess.
With AvaTrade's blend of automation and expertise, traders of all levels can elevate their game and navigate the markets with heightened confidence.
AvaTrade spreads and leverage
AvaTrade empowers traders with a winning combination of competitive spreads and leveraged options, optimizing their trading experience. With tight spreads that minimize costs and facilitate seamless position management, alongside leverages of up to 30:1 that amplify potential returns, AvaTrade ensures that traders, whether seasoned or new, can navigate the markets with confidence, efficiency, and strategic advantage.
AvaTrade secure trading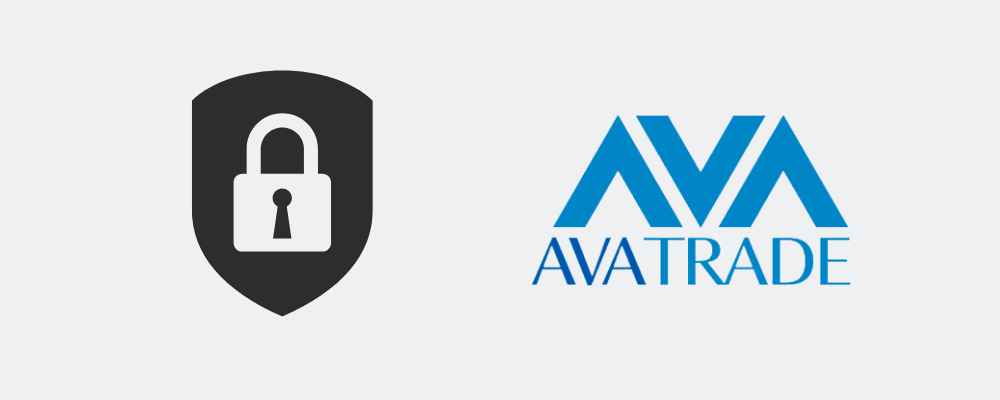 Security is paramount in the world of trading, and AvaTrade prioritizes the safety of your funds through stringent measures. Your peace of mind matters, and that's why AvaTrade ensures the security of your trading experience through segregated accounts.
AvaTrade safeguards your funds by holding them in segregated accounts. This practice ensures that your trading capital is entirely separate from the company's operational funds, providing an additional layer of protection against unforeseen circumstances.
With AvaTrade, you can trade with confidence knowing that your funds are treated with the utmost care. The use of segregated accounts exemplifies AvaTrade's commitment to maintaining the highest standards of security and transparency.
AvaTrade regulation
AvaTrade operates under the vigilant oversight of a diverse array of esteemed regulatory authorities across the globe.
These regulatory bodies include the Financial Futures Association of Japan (FFAJ), the Financial Services Agency of Japan, the Cyprus Securities and Exchange Commission (CySEC), the Israel Securities Authority (ISA), the Investment Industry Regulatory Organization of Canada (IIROC – Friedberg Direct), the Abu Dhabi Global Markets Financial Services Regulatory Authority (ADGM / FSRA), the Central Bank of Ireland (CBI), the British Virgin Islands Financial Services Commission (BVIFSC), the Financial Sector Conduct Authority of South Africa (FSCA), and the Australian Securities and Investments Commission (ASIC).
Each of these regulatory associations represents a commitment to adhere to the highest ethical standards, financial integrity, and client protection. AvaTrade's dedication to operating within these regulatory frameworks underscores its goal of providing traders around the world with a secure and trustworthy trading environment.
AvaTrade education and support
AvaTrade goes beyond trading to offer invaluable educational resources, including videos, articles, e-books, and daily market analysis, catering to traders of all levels. Webinars in multiple languages bridge the knowledge gap, while multilingual support via phone, email, live chat, and social media ensures assistance whenever you need it. With AvaTrade, you're not just trading; you're tapping into a wealth of knowledge and reliable support.
Start Forex trading with AvaTrade today
With AvaTrade, you gain access to a diverse range of trading instruments, versatile platforms, competitive spreads, and leverage options of up to 30:1. Your security is prioritized through segregated accounts and stringent regulatory compliance. Plus, AvaTrade offers a wealth of educational resources and responsive multilingual support, ensuring you're equipped to succeed. Click our special button and start your trading journey with AvaTrade today.

---
Related articles:
Explore the comprehensive assessment of AvaTradeGo, a mobile trading application developed by a renowned worldwide online brokerage. This evaluation showcases its sophisticated attributes crafted to elevate your trading encounter and seamlessly oversee your positions while on the go.
Familiarize yourself with the array of AvaTrade trading platforms: AvaSocial, AvaOption, AvaTradeGO, WebTrader, and the MT4 and MT5 terminals. Explore the broker's technical and social trading functionalities, along with a step-by-step walkthrough on establishing an AvaTrade account.
Uncover the complexities of AvaTrade's advanced trading capabilities, meticulously crafted to empower traders with unmatched resources and understanding. Immerse yourself in the realm of risk management using AvaProtect, tap into the analytical excellence of Trading Central, embrace the constructive feedback of the Guardian Angel system, utilize Expert Advisors for added leverage, and engage in automated transactions through ZuluTrade, DupliTrade, and Capitalise.ai. Moreover, explore exclusive innovations like AvaSocial that elevate your trading voyage even further.
---
Forex trading with AvaTrade - FAQ
AvaTrade offers a comprehensive range of trading instruments, including Forex, Cryptocurrencies, stocks, commodities, indices, ETFs, and bonds. Its versatile platforms cater to all devices, while competitive spreads and leverage options enhance your trading potential. AvaTrade's commitment to security, regulatory compliance, education, and support further distinguishes it as a reliable choice. Read the article to learn more about AvaTrade features and start trading clicking our special button.
AvaTrade takes your security seriously. Client funds are held in segregated accounts, ensuring they're separate from operational funds. This adds an extra layer of protection in case of unforeseen circumstances. Check out the article to learn more about AvaTrade features.
AvaTrade operates under the oversight of respected regulatory bodies worldwide, including the Financial Futures Association of Japan, CySEC, Israel Securities Authority, IIROC, ADGM / FSRA, CBI, BVIFSC, FSCA, and ASIC. This regulatory adherence ensures transparency and ethical practices.
Starting your trading journey with AvaTrade is simple. Click our special buttons to visit the AvaTrade website, create an account, explore educational resources, choose your preferred platform, and begin trading with confidence.
AvaTrade offers a holistic trading experience, combining instrument variety, platform versatility, security measures, regulatory compliance, educational resources, and responsive support. This comprehensive approach sets AvaTrade apart as a partner that empowers your trading journey.