Plus500: the market leader in online CFD trading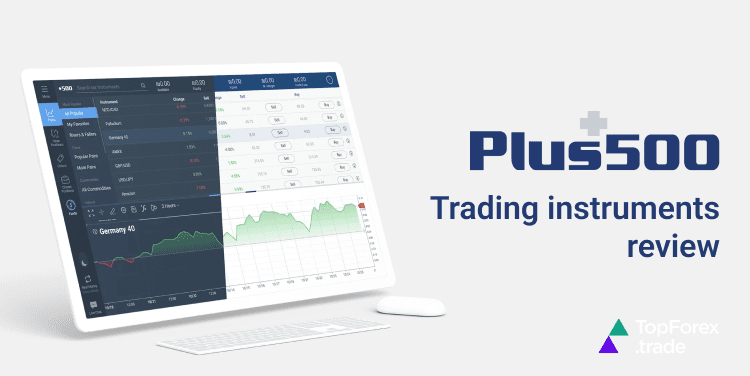 Plus500 is a global trading platform that provides Contracts for Difference (CFDs) on various underlying assets like shares, currencies, commodities, Cryptocurrencies (subject to regulation), exchange-traded funds (ETFs), options, and other instruments, as well as cutting-edge trading technology.
The broker provides a straightforward trading platform interface alongside numerous cutting-edge trading, risk management instruments, multiple trader guidelines, and an e-book.
The broker is becoming increasingly well-known in both East Asia and Europe. Plus500 is now one of the most reliable brokers in the world, as it complies with financial regulations across the world. The UK, Australia, and New Zealand are on the list since traders there value reliability above all and are looking for that kind of broker.

Plus500 in numbers: 
23+ million clients;

50+ countries;

30+ languages;

300+ million open positions;

$800+ billion in traded value;

2800+ financial instruments (availability is subject to jurisdiction);
Plus500's main goal is to function on many different kinds of hardware and software and be available around the globe. This way, their customers can easily and safely use a wide range of financial options. It has a relentless pursuit of quality in both its offerings and its workforce. Trading with Plus500, clients may rest easy knowing that they will receive first-rate trading service thanks to the broker's cutting-edge, unique technology and focus on their needs.
For your trading journey, Plus500 has: 
Fast and reliable order execution; 

Tight spreads; 

Advanced analytical tools; 

Trading the most popular futures in the US;

Real-time quotes; 

Fast and secure withdrawals. 
In this article, we'll go over the trading instruments offered by Plus500, their list, and the conditions for making deals.

Deposit methods
Trustly, iDEAL, PayPal, Klarna, Credit/Debit Cards, Skrill
Deposit methods
Trustly, iDEAL, PayPal, Klarna, Credit/Debit Cards, Skrill
Plus500 Forex CFDs trading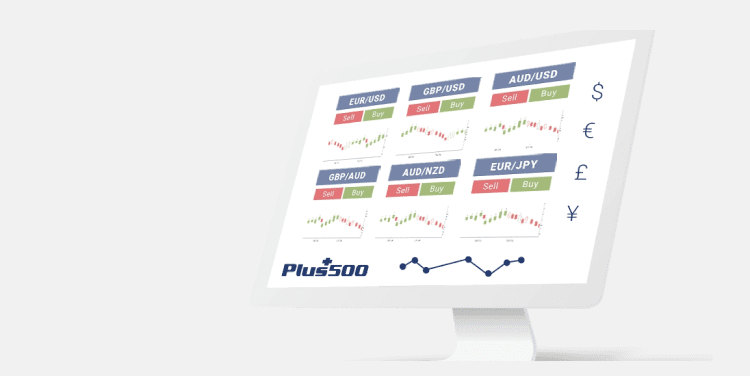 The Forex market (FX) is a decentralized, global currency exchange market. Trading volume in this market averages over $6 trillion per day, making it the highest in terms of absolute value. The U.S. dollar (USD), Euro (EUR), Japanese yen (JPY), British pound (GBP), Australian dollar (AUD), Canadian dollar (CAD), and Swiss franc (CHF) are the most frequently traded currencies (CHF).
Trading CFDs on the Forex market involves speculation on future fluctuations in exchange rates. The value of one Euro is stated against the US dollar in the EUR/USD pair, while the value of one British Pound Sterling is quoted against the Swiss Franc in the GBP/CHF pair. You can open a 'Buy' position if you expect the value of one currency to rise against another. If you expect the value of your currency to decrease, you can open a "Sell" position.
Plus500 offers more than 60 major, minor, and exotic currency pairs, with the most popular of them being:
EUR/USD;

EUR/GBP;

EUR/AUD;

EUR/NZD;

EUR/CAD;

EUR/CHF;

GBP/USD;

AUD/ASD;

NZD/USD.
Spreads and margins are different for each currency pair, but most of them have a maximum leverage of 1:30. 
Plus500 Index CFDs trading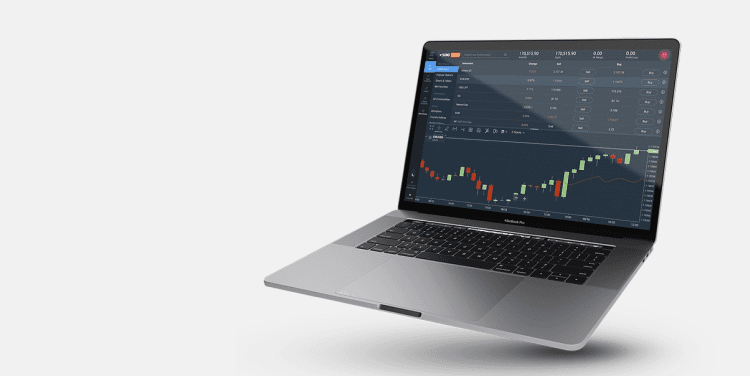 A stock market index measures the health of a country's economy or a specific market segment within that economy. Examples of stock market indices include the FTSE 100, which tracks the 100 largest firms traded on the London Stock Exchange, and the NIKKEI 225, which tracks the 225 largest publicly traded companies in Japan and is traded on the Tokyo Stock Exchange (calculated relative to their prices).
As a rule, market indices are calculated using a selection of stocks that are thought to be representative of the market as a whole. Assuming that the majority of companies' share prices are included in the index, the index tends to climb as a result of the increased value. If the value of the shares drops, the index will follow suit. When dealing with a stock index, instead of trading or investing in the performance of a specific company, you are investing in the performance of all the companies in the index.

Plus500's indices can be put into two categories: sector indices and country indices.
Among the 25 country indices, the most popular are the Germany 40, USA 500, USA 30 (Wall Street), Japan 225, ASX 200, Swiss 20, and others.
The Cannabis Stock Index, NYSE FANG+ Index, Real Estate Giants Index, NFT Giants Index, and Metaverse Giants Index are in the sector indices category.
Spreads vary from index to index, with the maximum margin being 1:20
Plus500 Commodity CFDs trading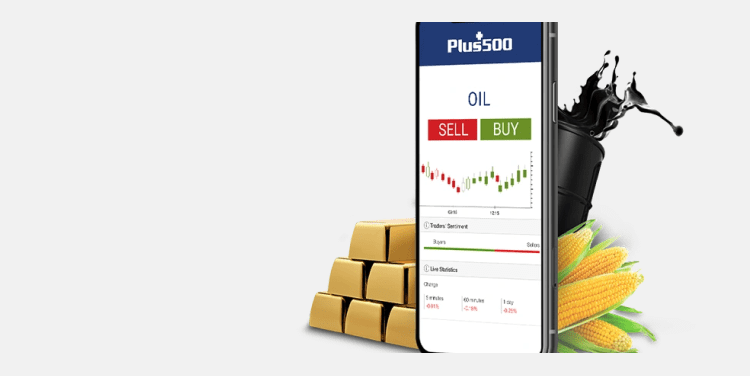 Products of the environment or agricultural labor are referred to as "commodities." Since commodities are used to make other things, their prices have a big effect on the value of other financial markets, such as the economies of countries and the stock prices of companies that are traded publicly.
Futures trading is the most popular method of trading commodities. The price of a commodities futures contract is standard, so the amount of the underlying instrument (a pound, an ounce, a barrel, etc.) is also fixed and seems to be the same for everyone in the market. Commodities such as oil, natural gas, gold, and corn, among others, can be bought, sold, and traded on futures exchanges, which are markets for participants in the financial industry and the general public.

With Plus500, traders can make deals with more than 20 types of commodities, the most popular of which are oil and Brent oil, natural gas, gold, copper, sugar, soybeans, and coffee. 
Plus500 Shares CFDs trading
Shares (sometimes called equity or stocks) are a unit of ownership in a company that is held by a group of people called stockholders.
The term "online stock trading" is commonly used to refer to the buying and selling of stocks listed on stock exchanges such as the New York Stock Exchange (NYSE), the London Stock Exchange (LSE), the National Stock Exchange of the United States (NASDAQ), or the Tokyo Stock Exchange (TSE). The value of a stock is based on how many shares the company has given out. The value is expressed in the currency of the stock exchange where the stock trades, like pence in the UK, euros in Europe, JPY in Japan, or dollars in the US.
Conversely, CFD trading of shares is a type of trading that allows you to trade with leverage on the prices of publicly listed firms like Apple, Tesla, and Facebook without actually holding the underlying shares.

Plus500 lets you trade CFDs on shares of PayPal, iQIYI, Zoom, JP Morgan, Walt Disney, Amazon, Starbucks, Singapore Airlines, and hundreds of other companies, as well as Apple, Tesla, and Facebook mentioned above. 
Just like for every other instrument, you can see the graph of past share performance, "sell" and "buy" rates, specific trading conditions, and related instruments you can try out. 
Plus500 ETFs CFDs trading
Exchange-Traded Funds (ETFs) are a type of managed funding that tracks the movements of a particular market segment or asset class. The popularity of CFD trading on ETFs has grown in recent years due to the many benefits that this type of trading provides.
ETFs and shares have similar risks and rewards, but the former allows you to trade an entire market like it's a single stock or commodity.

Exchange-traded funds are built to give investors access to a wide range of markets and industries. So, there is no longer a need to make a big initial trading deposit in order to diversify a portfolio.
Trading ETFs that focus on products or services that only a small group of traders are interested in can give you access to trading opportunities you couldn't get before. 
Plus500 offers more than 30 ETFs, the most popular of which are: 
USO-Oil Fund

tracks the daily price movement of crude oil; 

iShares Silver Trust ETF

that tracks the daily price movement of silver;

UNG-Gas Fund

tracks the daily price movement of natural gas;

OIH-Oil Service that tracks the daily price movement of the largest companies in the oil industry;
Plus500 CFDs on Cryptocurrencies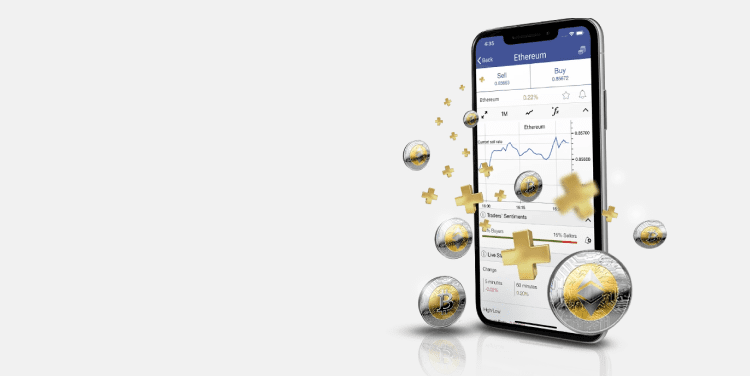 CFDs on Cryptocurrencies((availability subject to regulations) allow you to speculate on the movement of the price of the underlying digital asset using the funds in your Plus500 account. You can trade higher amounts using leverage, and you don't even need a specific wallet to store the assets. Plus500 offers a low-threshold entry point that makes it easier to trade CFDs on high-priced cryptocurrencies like Bitcoin. Besides it, the list includes Ethereum, Litecoin, Crypto 10 Index, Bitcoin Cash ABC, Stellar, NEO, Cardano, EOS, IOTA, Polygon, VeChain, Solana, and Polkadot. 
Trading conditions are changeable for each coin, and Cryptocurrencies as an instrument is subject to nations' regulations and limitations. 
Plus500 options CFDs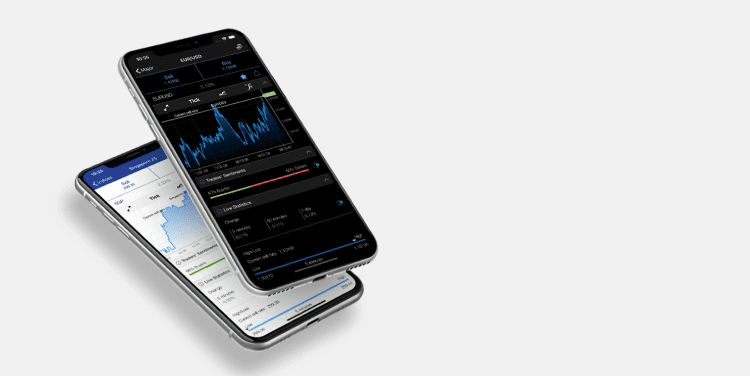 The future price (strike price) of a stock, index, or commodity is speculated upon in options trading. Plus500's options CFDs come in two flavors: call and put, and traders can open long or short positions on either. If you place an order on a Call or Put option, you are essentially making a contract that the price of the underlying instrument will reach (or exceed) a certain level by the time the option expires.
If you buy or sell a "Put Option," you are assuming that the underlying instrument's price will go down;
Buyers and sellers of "Call Options" are assuming that an increase or decrease in the value of the underlying asset, respectively.
In CFDs trading, your gain or loss is based on the rise or fall of an underlying asset's option price as opposed to the actual market, where you are actually buying and selling the item.
Plus500 offers more than a hundred options on stocks, oil, gold, indices, and others for you to choose from. Yet, as well as ETFs, they are also subject to operators.
More information about options trading you can find by following the link above.
All about Plus500 trading assets
When you trade CFDs with Plus500, you have access to a diverse choice of asset classes. Currency pairs, Cryptocurrencies (availability depends on the region), soft and hard commodities (such as wheat, gold, and oil), shares listed on global exchanges, well-known indexes, ETFs, and options on prominent shares and commodities are all available for trading.
Click the button below to take advantage of these helpful trading tools and get access to over 2800 CFD instruments available for deals, a free demo account, and to get the assess to a huge mass of educational trading materials.

82% of retail investor accounts lose money when trading CFDs with this provider
Plus500 review of trading instruments - FAQ
Plus500's cutting-edge, in-house-developed trading platform lets you trade stocks, currencies, commodities, ETFs, Cryptocurrencies, options, and indices. The company trades on the FTSE 250 Index and is part of the Main Market for Listed Companies at the London Stock Exchange. More information can be found in the preceding article.
Plus500 is a well-known and trusted broker since it follows the rules set by financial authorities in countries with strict rules about financial transactions. Countries including the United Kingdom, Australia, and New Zealand are included. The UK's Financial Conduct Authority (FCA), Cyprus' Securities and Exchange Commission (CySEC), Australia's Australian Securities and Investments Commission (ASIC), Singapore's Monetary Authority of Singapore (MAS), and others all regulate Plus500.
Plus500's interface is intuitive and feature-rich. You can start trades quickly and keep a close eye on them to make sure you get the most out of them. You can also use built-in risk management tools to limit losses and/or lock in profits. Advanced charts and real-time economic data provide instant access to the information you need to make and act on trading decisions. If there are significant shifts in the markets you're following or if there are significant political events that could affect the markets, the platform will send you a notification through Push and in-app. This ensures that you can keep up with the news regardless of whether or not you have access to a computer. Follow the link in the article to take full advantage of the broker's offerings.
As mentioned in the article above, Crypto CFDs (as well as options and ETFs) are available for trading with Plus500, but they are subject to operator discretion and may be limited or restricted in your region.
At Plus500, trading is done by taking positions in various financial products. The unit amount of an instrument is the smallest possible trade size or the lowest number of contracts/shares required to create a position in that instrument. This and other features, like margin requirements, leverage, trading hours, etc., can be found by following the links given in the article above.