Forex Trading with demo accounts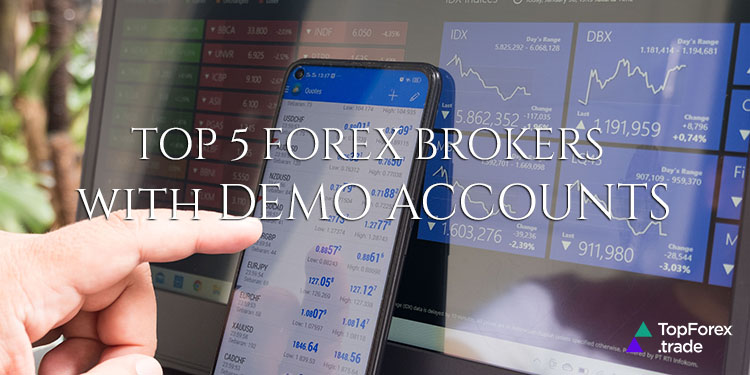 A trading demo account is a great learning implement for beginners where they can test their skills without risking real money, figure out how to work with existing trading instruments, and find the most convenient and liquid trading assets. Experienced traders also often resort to using a demo account, for example, to try out a new strategy. In this article, we consider ways to get the most out of trading assets on a demo account and list the Top 5 Forex brokers with the best demo account offerings. 
What is a demo account with Forex brokers?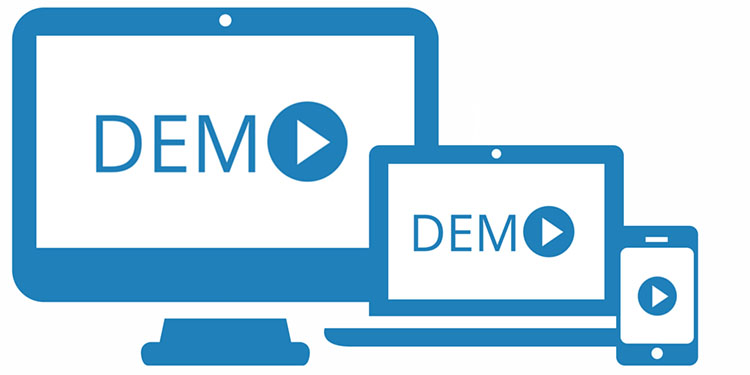 A demo account is a special type of account that a trader can open on a broker's trading platform online for free. The main difference between a demo and a standard account is that it is used to trade virtual money. However, trading instruments, charts, signals, and quotes are real, the platform forms them based on the current economic situation in the Forex market.
That is, a demo account is a complete copy of a real one, and all the same, strategies that traders use on standard accounts can be applied and tested here with no technical or software differences as well. Simply put, this is a training simulator where you can try your hand at trading and learn how to trade all kinds of assets without losing your own money. The main thing is that a demo account does not impose any obligations on the trader: you can close it at any time or stop trading altogether and the account will close itself, without any consequences.
FX demo accounts features
the principles on which demo accounts are built are the same for all Forex brokers, but each trading terminal has its own differences in registering and opening;

on some terminals, demo accounts have a limited lifetime;

all demo accounts have deposit limits set, when the deposit is exhausted, the account is automatically closed;

after closing a demo account, a trader can open a new one. Some of the best Forex brokers open the next demo account automatically.
What is a Forex demo account for?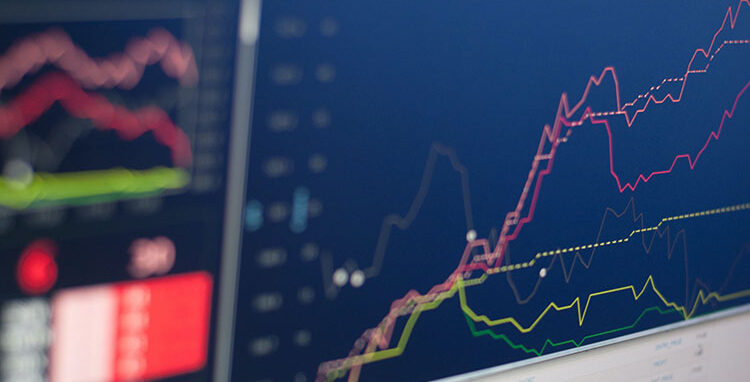 Forex trading takes place through special terminals, the most popular of which have a set of tools for work. A demo account allows you to, first of all, understand how the platform works, and get acquainted with financial instruments, as well as with special tools like stop-loss and stop-limit.
In addition, before you start using any trading idea or pattern, you should try it out on a demo account. After a certain number of transactions, accurate statistics will be collected on the basis of which it will be possible to draw conclusions about how good your tested strategy is.
Besides, a demo account helps in emotion management as sometimes for beginners the psychological pressure of Forex trading can be overwhelming.
Summing up, an FX demo account allows to: 
try trading different assets; 

study the operation of trading terminals; 

understand how orders are placed and how analytical tools work;

test your trading strategies;

compare the speed of execution of brokerage orders.
How to open a demo account with Forex brokers?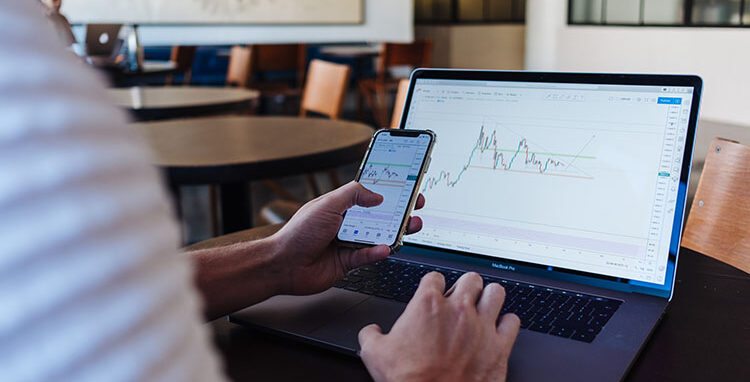 Opening a demo account is usually easier than a real one: some brokers even allow you to get it without a full registration procedure, and do not require your passport data (email and password will be enough).
Each broker has its own site navigation, but the general workflow will include these steps:
Click the button below to go to the website of the selected broker;

Find the "Demo Accounts" button in his menu or simply "Accounts" if the first option is not available;

Choose a demo account if the broker offers multiple options;

Register an account by entering the requested data;

Set up your account: choose your deposit, maximum leverage, and currency.
Now you can open the trading terminal offered by the broker and start trading on the Forex market through a demo account.
Secure demo and real trading with VPN for Forex

In order to remain anonymous and be completely confident in your safety when making transactions both on a demo account and on a real one, the best option would be to use Top VPN services for Forex trading. With a VPN service, you can buy and sell assets, trade Cryptocurrency, follow market trends, and remain anonymous to both other users and the government.
Click the button below to get the best deal with one of the best VPNs for Forex trading: 

Besides, in the case when a trader connects to the network, and there is only public unsecured Wi-Fi nearby, strong encryption algorithms and data transfer protocols of VPN services will protect important trading account information from fraudsters.
Top 5 Forex brokers with Demo accounts
As we have already mentioned, trading on demo accounts has many advantages for both beginners and experienced traders. Brokers understand the importance of practice and provide demo accounts with different conditions. We compared and tested many of them and compiled our Top 5 best Forex brokers with demo accounts:
eToro demo account
eToro offers all its clients a free demo account with a $100 000 virtual balance to build their own portfolio. In order to set up a demo account, users should go to eToro's website and log in to their personal accounts without the need to download and install a trading terminal on their computer: the trading terminal is located inside a personal account.
As for the types of financial instruments that are available for trading with the eToro, their list includes many international stocks, indices, precious metals, commodities, currency pairs, and exchange-traded instruments (ETFs). Besides, eToro is famous for its wide selection of Cryptocurrencies including Bitcoin, Bitcoin Cash, Ethereum, Ethereum Classic, Ripple, Dash, and many more.
In addition to eToro's web-based trading platform, traders can also take advantage of their smartphones by downloading a mobile app that allows traders to see the real-time feed of other traders' activity on the eToro social trading platform, just like the web-based version. In the mobile application, traders can view the prices of various financial instruments before starting transactions. They can also track the status of their trading account and interact with other traders on the Trader's Social Network.
eToro is regulated by the FCA and the CySEC. Both regulators have stringent requirements that the broker strictly adheres to.
After you practice on a demo account and hone your skills, you can switch to real accounts, of which eToro has two: Retail Client and Professional Client, as well as enjoy useful features like Copy Trading. Click the button now to try trading on a demo account with eToro and learn about the latest promotions and offers.

76% of retail CFD accounts lose money
XM Group demo account
XM Group offers an unlimited in-time demo account with a virtual balance of $100 000. To get a demo account you need to go to the XM website and click the "open demo account" button, then fill out a form with the required information. After that, just like in a real account, you choose a trading platform, currency, leverage, and other important details.
With the XM demo account, you can trade using the full functionality of the real-time charts, graphs, and market situation to accurately predict results and make your strategies as close as possible to live trading but without losing real money.
On demo as well as real accounts, XM has over 1000 trading instruments that can be bought and sold on the MT4/MT5 platforms, including currency pairs, stocks, commodities, and more with some of the most reliable and fastest orders available.
The broker offers its users not only convenient web platforms but also a universal XM mobile app and a VPS service, through which the user receives his own separate IP address and constantly functioning 24/7 support.
As soon as you gain experience in trading and work out your strategies, you can switch to real accounts with negative balance protection, good leverage, and tight spreads that include Micro, Standard, XM Ultra Low, and Shares. And by clicking on the button, you can get information about all the promotions and offers of the XM Group, as well as try trading on a demo account for free.

AvaTrade demo account
AvaTrade is one of the leading brokers that offer different types of accounts including a demo with a virtual balance of $100 000 to trade 1250 instruments including stocks, securities, indices, commodities, currency pairs, and CFDs, as well as try your hand at buying and selling Cryptocurrencies. All technical indicators and charts in the demo account don't differ from the real one, which will allow you to get used to the functionality and become a real pro before starting real trading.
The broker offers a demo account to both new clients and existing ones. To open a demo account for the first time, you need to go to the site and open a free account. Existing clients can simply add a new account from their WebTrader platform.
There are also various risk management tools available on the demo account, such as Stop-loss order, Take profit and AvaProtect. You will be able to run a lot of strategies and enjoy safe and breakeven trading.
The demo account is valid for 21 days, and if you want to practice after this period, AvaTrade offers a simple process in which the trader simply needs to add one more demo account.
Another advantage of opening a demo account is that traders get access to a huge amount of educational resources on the broker's website, including lessons, webinars, and videos to help you master your trading.
AvaTrade is one of the best brokers for both demo and live trading. The broker is regulated by several international and regional financial authorities such as ASIC, FSA, Abu Dhabi, and the British Virgin Islands regulators. In addition to a demo account, you will be able to use such a useful tool as the Ava Copy Trading – AvaSocial that enables you to copy the performance of successful traders you choose and gain with them the way they trade. You can learn more about trading with AvaTrade and create your own demo account by clicking on the button.

HF Markets demo account
HF Markets, formerly known as Hot Forex, provides a demo account with a virtual balance of $100 000 to get acquainted with the platform and practice trading strategies. In order to get a demo account, you need to register by entering your basic personal information. 
HF Markets demo account gives traders an opportunity to buy and sell all types of assets including currency pairs, stocks, CFDs, Cryptocurrencies, as well as commodities on the MetaTrader 4 and 5 training terminals. There are no time limits for the HF Markets demo account, and all the functionality is presented in full, including charts, news, and analytics, as well as information about current prices and real Forex market volatility.
Platforms MT4 and 5 are available on desktop, web, and mobile versions for Windows, iOS, MacOS, and Android, allowing you to access the Forex market anywhere and anytime.
Having perfected your trading skills on a demo account, you can move on to real trading with Micro, Premium, Fixed, VIP, and Zero Spread accounts with more than 500 orders possible to be opened simultaneously.
HF Markets is regulated primarily by CySEC in Europe. In addition, the broker has FCA (UK), FSCA (South Africa), DIFC (Dubai), and SFSA (Seychelles) licenses, according to which the broker has the right to provide investment services around the world.
HF Markets is one of the best brokers for both demo and live trading. It provides many bonuses and special offers such as if you make your first deposit on a real account, you can get up to $5000. Click the button below and enjoy all the benefits of HF Markets trading.

Plus500 demo account
Plus500 provides an opportunity to trade on an unlimited demo account in order to work out new strategies and try unfamiliar tools, test indicators, and advisers. This option is perfect for beginners who want to gain experience, and professional traders can also benefit by using the demo to practice or compare order execution speed.
The process of opening a Plus500 demo account begins by filling in the required information and providing an email address for confirmation. The Plus500 demo account is free to open and available to anyone who wants to trade.
The Plus500 software is a world-class platform known for its exceptional intuitiveness. The available balance in your account is always displayed on the top bar. You can find and choose from a wide range CFDs for different instruments including currency pairs, commodities, and stocks.
To make trading on a demo account as close to real as possible, the broker provides several effective analytical tools for monitoring the market, such as an economic calendar; risk management functions such as stop-loss and stop-limit, as well as notifications. 
After you get enough practice, you switch to a real account and trade your favorite instruments without fear for your funds as the broker is regulated by FCA (UK), ASIC (Australia), CySEC (Cyprus), ISA (Israel), MAS (Singapore). Tap the button and try your hand at trading with a Plus500.

82% of retail investor accounts lose money when trading CFDs with this provider
Comment: The broker's platform does not offer bonuses and Copy trading is not allowed when trading with Plus500.
The brokers listed above allow you to open a demo account under the best conditions with a virtual balance of up to $100 000 in just a couple of clicks and practice your trading skills with no time limits. In addition, it is not necessary to choose only one Forex broker: if you register a demo account with several Forex brokers, you can not only increase your virtual balance, but also compare trading terminals and order execution times, and get educational materials from different brokers.
Top Forex brokers with demo accounts - FAQ
Demo account is a trading account where you can buy and sell any financial instruments using virtual money. With its help, beginners will be able to get used to the trading terminal, try out different trading instruments, and access broker's educational materials, while experienced traders resort to a demo account to test new trading strategies. In our article, we have considered all the advantages of a demo account, and listed the Top 5 Forex brokers that provide the best conditions for demo accounts.
A demo account will be useful not only for beginners but also for experienced traders: with its help, traders can learn how to work with the terminal, understand the principle and mechanics of opening orders, choose a trading style, as well as learn technical analysis and draw up a strategy and algorithm and test them. In the article, we took a closer look at the reasons why a demo account is needed and reviewed the Top Forex brokers that provide demo accounts with a balance of up to $100 000.
The Forex brokers listed in our article provide demo accounts for free with no time limits. Besides, you can get up to $100 000 in virtual money to practice your strategies. Check out the article and choose the Top brokers with demo accounts for you.
The Forex Brokers that we reviewed in our article provide demo accounts with the best conditions: up to $100 000 of virtual money, unlimited use time, a variety of trading tools, and simple registration. In addition, you can open several demo accounts with different brokers and compare platforms, analytics and educational materials. Read the article and open several demo accounts for free.
Opening a demo account with Top Forex Brokers doesn't require much time and effort, you just need to go to the broker's website, click the "open demo account" button, and then fill in required information. After confirmation, you will be able to select the currency, leverage and start trading. The brokers that we have listed in our article have a simple and straightforward process for opening a demo account and also give up to $100 000 of virtual money for trading.