Forex market of Norway: general info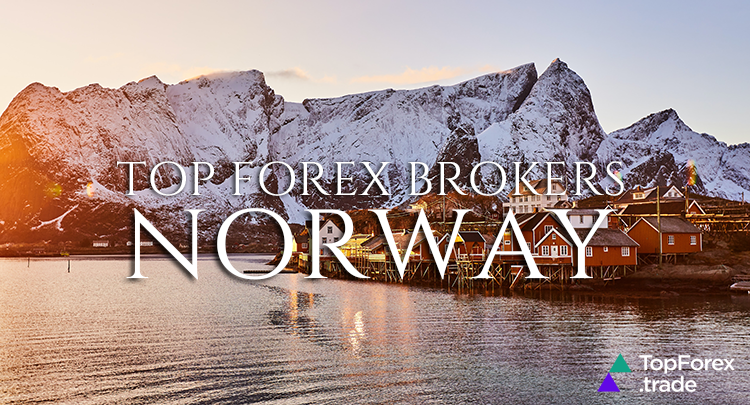 Norway's economy though dependent on world economic cycles is showing amazing stability in recent years. Today, this Scandinavian country is characterized by a fairly high standard of living for the local population. For the most part, the stability of the Norwegian economy is associated with significant reserves of oil, natural gas, and gas condensate in the country: vast possession of energy resources initially gave a huge impetus to the development of the country. 
In addition to the oil market, the country develops ferrous and non-ferrous metallurgy as an important part of the industry. Norway produces zinc, pure copper, and magnesium. Also, some of the city-forming enterprises in the country are plants focused on mechanical engineering and shipbuilding. At the same time, in the latter industry, Norway managed to achieve 7th place in the world in terms of quality and volume of products. Also, the presence in the country of a large number of forests allows for the production of woodworking products, as well as the constant expansion of pulp and paper enterprises.
The country develops the food and textile industry as well. Absolutely all industries are constantly being modernized, and innovative technologies are being introduced into production, so any product made in Norway is competitive on the international market. The country's economy is maximally balanced due to the integrity of the state government and the focus on domestic development and beneficial international cooperation. 
With regard to cooperation with Europe, initially, Norway rejected an offer to join the European Economic Community, but the government has started negotiations on a trade agreement with the EU, which could give Norwegian companies access to European markets. Over time, Norway revised and refined this agreement, eventually joining the European Free Trade Association and the European Economic Area, which allowed both residents to enter international markets and brokers to officially work in the country.
Forex market and regulations in Norway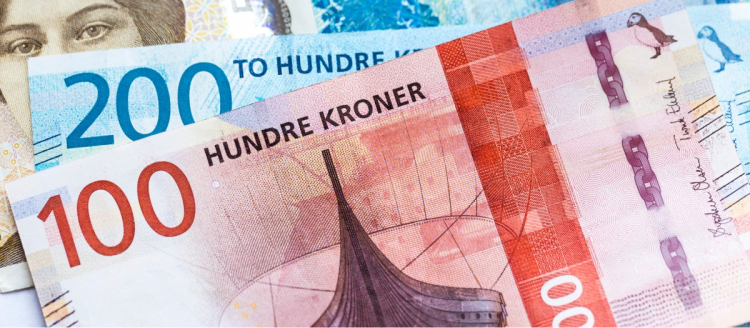 Though some may think that Forex trading in such developed countries as Norway will not be so popular among the population, since the inhabitants don't suffer from unemployment and lack of funds, in reality, it's the other way around. Norwegians are technology-literate and well-educated, have wide access to regulated financial markets, and want to keep up with new opportunities. That is why more and more Norwegians prefer Forex trading. In addition, having an easily convertible currency and knowing how to trade commodities and stocks undoubtedly gives residents a huge advantage.
As a member state of the EEA, Norway has had to adopt most of the rules and laws of the EU: about three-quarters of local laws were borrowed from the EU, including but not limited to financial services laws. In the case of Forex trading, it gives traders a wider choice of brokers for trading, since those Forex brokers that have licenses listed in Europe can freely operate in Norway as well, such licenses include CySEC, FCA, MiFID, and some other regulators. 
However, the presence of European legislation didn't rule out the existence of a local regulator. Financial regulation in Norway is the responsibility of the Norwegian Financial Supervisory Authority (Finanstilsynet). The FSA is a government agency that is overseen by the Ministry of Finance. The FSA is in charge of the supervision of banks, insurance companies, investment companies, accountants, financial markets, electronic money, and other forms of financial institutions, including Forex brokers. The FSA doesn't contradict European legislation and also issues licenses to brokers under certain conditions.
In general, Norwegian traders can be sure that their funds will be under reliable protection, and the government, in turn, doesn't restrict residents from choosing an intermediary for trading various financial instruments. The brokers that we have collected for you in this article have all the necessary licenses for trading in Norway such as FCA, CySEC, BaFin, AFM, FIN, IFSC, and DFSA, as well as many features to make your trading much easier and safer. For example, Copy Trading grants you access to the strategies of professionals, allowing automatically copy their deals, and the latter in turn will be able to earn passive income by providing their accumulated profitable experience.
Popular online trading instruments in Norway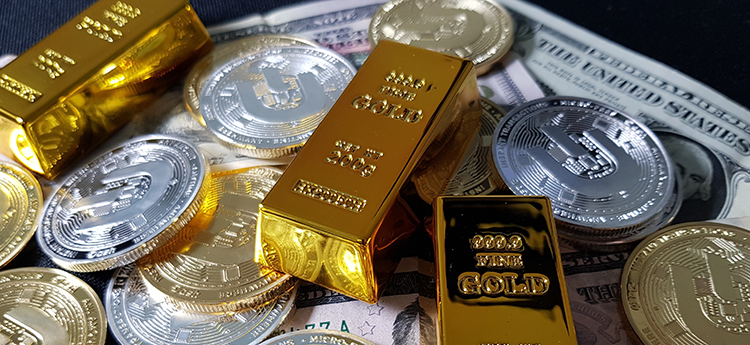 Norway, as a country with a high level of stability and, most essential, long-term prosperity, is relatively receptive to new opportunities to earn money, including the digital space. One of these options is the Forex market, which is extremely popular among residents, which is understandable given the large variety of financial instruments available for any type of trading strategy.
Currency pairs trading in Norway
Norway, like other Scandinavian countries, did not join the eurozone and retained its national currency – krone, bank code – NOK. The currency is freely convertible and is traded on the Forex market. Some of the most interesting Scandinavian currency pairs are USD/NOK and EUR/NOK. These pairs are most often found in the assortments of brokers.
If you are trading the krone currency pairs, you should consider that oil prices and changes in the refinancing rate have a very strong impact on the krone. Besides, Norway's economy depends on trade relations with Britain and the Eurozone, which makes the national currency sensitive to changes in these countries. On the other side, experienced traders mention that Norway's strong labor market and current account surplus will provide medium-term support for the national currency, ensuring a safe trading process. 
Not limited to the krone, Norwegian traders also have access to different major pairs, which have the highest and most significant indicators in terms of liquidity, frequency of use, total trading volumes, and turnover in the global currency arena: USD/JPY, AUD/USD, USD/CHF, USD/CAD. In addition to majors, there is a wide choice of minor and exotic pairs, the liquidity of which may be lower, but at the same time, the spread is much higher and floating.
Plus500 has CFDs over two thousand financial instruments including the aforementioned currency pairs as well as commodities, stocks, indices, and Crypto (availability subject to regulations). Plus500 trading platform is quite convenient, as it takes place on the main account, as well as on a demo account for practice before opening real transactions.
Its platform has many ways to deposit and withdraw money, such as bank and credit/debit card transfers through Visa and MasterCard, Paypal, Bank Transfers, BPay, Skrill, etc. Also, all deposits and withdrawals are free of charge. Traders can access the platform on Apple and Android devices. Besides, it is also accessible with WebTrader.
It is worth mentioning the regulatory framework of the broker. The company fully complies with all the rules of international and local trade and therefore has received licenses from such regulators as CySEC, FCA, ASIC, and MAS, which provide traders with protection and regulated trading.

Deposit methods
Trustly, iDEAL, PayPal, Klarna, Credit/Debit Cards, Skrill
Deposit methods
Trustly, iDEAL, PayPal, Klarna, Credit/Debit Cards, Skrill
CFD trading in Norway
Today, almost every trader knows that CFD trading is one of the most popular instruments in the global financial market. Unlike for example stock trading, CFDs provide a number of attractive features: a trader can buy a CFD on a particular stock by speculating on the difference in the price of the underlying asset, without having to own it. There is an option to open long or short positions. Norwegians can trade CFDs on stocks, currencies, indices, Cryptos, and commodities. 
Commodities trading in Norway
The commodity exchange is not inferior to, and in some cases even surpasses, the stock and currency markets in terms of earning potential. On the exchange, traders can receive the same high income as when trading securities, currency pairs, and indices. A key feature of commodities is that changes in their quotes are much easier to predict. However, despite the predictability of quotes, commodities have a level of volatility compared to currency pairs, which makes them a favorite instrument for trading.
As for Norway, the top 5 commodity exports are refined petroleum, crude petroleum, iron structures, nickel mattes, and aluminum oxide. With the advent of online commodity trading, private Norwegian traders have gained access to global commodity markets.
HF Markets is a well-regulated broker trading in Europe under the brand name HF Markets (Europe) Ltd with over a thousand financial instruments and most notable among them – is Forex Gold trading with competitive low spreads and no hidden fees. Check our article and find more information about this trading instrument.
The company has provided MT4 and MT5 terminals for work, which are available on desktop, web, and mobile versions for Windows, iOS, macOS, and Android. As for the accounts, the broker has several of them: Micro, Premium, Fixed, VIP, and Zero Spread. Everyone will be able to choose the right conditions for themselves. In addition, the broker has a special HFCopy platform. This is the so-called account for strategy providers and subscribers. Both parties can benefit from this.
As already mentioned, the company is registered in Europe and has licenses from CySEC (Europe), FCA (UK), as well as a number of international ones including FSCA (South Africa), DIFC (Dubai), and SFSA (Seychelles).

Stock trading in Norway
The Oslo Stock Exchange (OSE) is considered to be one of the smallest exchanges in the Scandinavian countries, but its energy-based focus shows great potential. Large companies with a high share of liquidity and high capital also participate in the trading operations of the exchange. The number of OSE-listed companies is about 200, of which 34 are foreign firms. To start trading stocks, you need a broker with whom you can enter the market and initial capital. If you don't have it, this is not a problem. The process of studying exchange trading can be carried out on the so-called demo account. It can be opened for free at any broker and practiced on virtual money. We have provided brokers with many trading accounts and supporting tools such as the possibility of copy trading.
NAGA Markets is a broker with which you will be able to trade more than 950 instruments and assets. This list includes Forex, Real Stocks (not CFDs), Indices, Commodities, Futures, and ETFs. Several options of platforms are offered for trading: MetaTrader of both versions (4 and 5) and the author's platform NAGA Webtrader. In addition, all functions are also available on iPhone and Android, where you can buy and sell any instruments, automatically copy the best investors or chat in the NAGA messenger.
An important feature would also be the presence of NAGA Copy Trading with a special auto-copy function. It allows you not only to copy the trades of professionals but also to communicate with others and subscribe to experienced ones.
Naga is a truly trustworthy broker. It pays much attention to the safety of its clients. Therefore, the broker complies with the law and is regulated by such institutions as the FCA, CySEC, MiFID II, and MiFIR.

Deposit methods
Maestro, GiroPay, iDEAL, PayPal, Credit/Debit Cards, Skrill
Deposit methods
Maestro, GiroPay, iDEAL, PayPal, Credit/Debit Cards, Skrill
Indices trading in Norway
Instead of trading individual stocks, you can choose such a popular instrument as an index. Norway has several indies. The OBX Index is a leading index based on the analysis of data from the 25 largest companies whose shares are traded on the stock exchange. Companies are divided into three groups: mining (oil, gas); production and supply of food products; services. Besides the OBX index, another notable index is the OSEBX, a free-regulated index that tracks the most traded listed stocks and is considered a representative index of the Norwegian stock market. The main advantage of index trading is the investment in the entire index, which, if you choose this investment tool, can be made quickly and at a low cost. All you need is to register with a broker and start trading.
XM Group offers a variety of indices including the European Amsterdam Exchange (AEX), GB (FTSE 100), France (CAC 40), Germany 30 (FDAX), and many more. In addition to indices, you will find a wide range of currency pairs, CFDs, commodities, indices, precious metals, energies, and stocks. Clients can enjoy multiple types of accounts with the advantage of negative balance protection, as well as tight spreads: Micro, Standard, XM Ultra Low, and Shares. For novice traders who lack practice, the broker provides a demo account that exactly repeats all the functions of real ones. 
Regarding terminals, there are two of them: MT4 and MT5. All processes are carried out not only in the desktop version but also in the mobile app. Besides, the availability of free VPS service provides traders with uninterrupted work. 
The company in addition to anything else has an excellent regulatory framework, you just need to look at what kind of licenses the company obtained such as BaFin, AFM, FIN, ASIC, CySEC, IFSC, and DFSA.

Deposit methods
Bitcoin, Sofort, UnionPay, Neteller, Wire, Skrill
Deposit methods
Bitcoin, Sofort, UnionPay, Neteller, Wire, Skrill
Cryptocurrency trading in Norway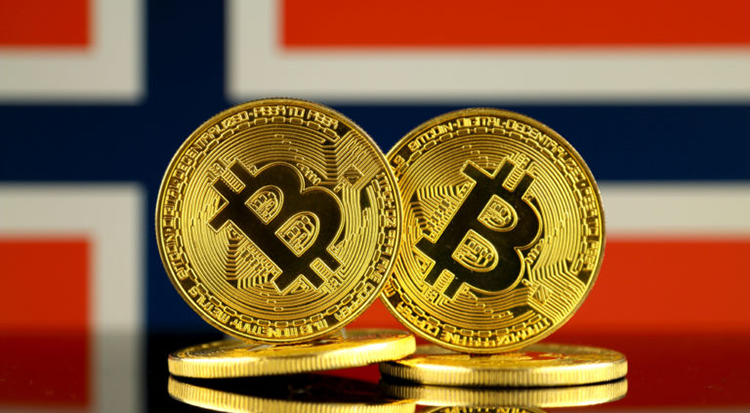 Cryptocurrencies are indeed a global phenomenon, well represented in the Scandinavian countries as well. Norway, Sweden, Denmark, and Finland which are considered among the best countries to live in the 21st century, have competitive conditions in terms of blockchain and Cryptos. According to local research, about 420,000 Norwegians currently own digital currencies. Invariably, Bitcoin is the most popular of them in the country, accounting for two-thirds of all assets of Norwegian Crypto investors and traders, followed by Ethereum in second, and XRP and ADA in third and fourth.
As for the legal framework, in 2013, Norway officially recognized Cryptocurrencies as digital assets. Tax on profits from the sale of Cryptocurrencies is calculated in accordance with the rules adopted for transactions with shares, real estate, and other classical assets. In 2017, the Norwegian government abolished VAT on all purchases and sales of Bitcoin and other electronic coins, which made things a bit easier.
With regard to trade, access to Cryptocurrencies in Norway can be obtained on various Crypto exchanges and trading platforms. However, as dealing with everything without any intermediary is much more difficult, the most optimal and safe way is to trade with the help of licensed brokers. The latter provides an opportunity to trade both individual Сryptocurrencies and CFDs on this asset on convenient platforms with educational materials, which will undoubtedly be an advantage. 
AvaTrade is a popular broker among Cryptocurrency traders as it has a wide list of Cryptocurrencies such as Bitcoin, Bitcoin Cash, Ethereum, Ripple, Dash, Litecoin, and others. In addition to Cryptos, the whole range of trading instruments in the categories of currency pairs, CFDs, stocks, metals, commodities, and indices are available for trading on real or demo accounts.
If we talk about the platforms that Ava provides, then their number will surprise you. You can choose among MetaTrader 4/5, WebTrader, AvaOptions, AvaSocial – a CopyTrading platform, AvaTradeGo, and Auto Trading – platforms for automatic trade, including ZuluTrade and DupliTrade.  They are also available in the mobile version for iOS and Android.
AvaTrade has been licensed to provide online Forex trading services in several countries and is regulated by competent and trustworthy commissions like MiFID, ASIC, Japan FSA, and FSB, so the broker's clients can be ensured of their fund's safety.

Deposit methods
Bitcoin, Sofort, UnionPay, Credit/Debit Cards, Neteller, Wire, Skrill
Deposit methods
Bitcoin, Sofort, UnionPay, Credit/Debit Cards, Neteller, Wire, Skrill
Top Forex Brokers in Norway
If you decide to trade Forex in Norway, you better have a reliable intermediary: a Forex broker with top-tier regulative licenses and a choice of many financial instruments. As a good broker simplifies the client's work on the exchange, it is important to find a suitable partner. When choosing one, you need to look at the license, rating, fees, and account types, as well as tools to simplify trading such as Copy trading and the availability of educational materials. The presence of all the above criteria will allow you to avoid serious mistakes in choosing the right broker.
We have analyzed the brokers on the market and presented you with a list of the best Forex brokers in Norway that will provide you with some of the best market conditions for trading:
Plus500 in Norway
Plus500 has been on the market for over 14 years, providing clients with CFDs for currency pairs as well as commodities, stocks, indices, and Crypto (availability subject to regulations) with a trading guide, and all the mechanisms to make trading more effective and secure.
In terms of platforms to work with, Plus500 provides its customers with a web terminal for PCs and laptops, as well as a convenient mobile app for Android and iOS. You can open two types of accounts: real and demo. The second one will be a great opportunity for beginner brokers to practice, test their trading strategies, and gain the necessary experience in real market conditions, while completely risk-free.
The broker is one of the leading players in the Forex market so it keeps a good eye on security: Plus500 is protected by SSL and is safe in terms of protection against hackers. Moreover, the broker is regulated by the UK Financial Conduct Authority, the Australian Securities and Investments Commission, the Cyprus Securities and Exchange Commission, and the FMA in New Zealand. It is also an authorized financial services provider under a license issued by the FSCA in South Africa.
82% of retail investor accounts lose money when trading CFDs with this provider
NAGA Markets in Norway
NAGA Markets is a fully licensed and regulated broker with over 950 trading instruments and assets. Its clients can trade commodities, Cryptos, and Forex, and make deals on the markets of futures, precious metals, ETFs, and indices. There is also available CFD trading.
Naga is licensed by several of the most authoritative regulators and doctrines in the world: FCA, CySEC, MiFID II, and MiFIR; and provides users trading with minimal risk, even if they are new to trading. 
The broker made it available to trade on desktop and mobile versions of MT4, as well as its own NAGA Trader platforms (Mobile app and web version). All in all, an excellent combination of platform features allows the company's clients to trade, copy trades, and communicate – this is a modern social trading platform offered by NAGA.

HF Markets in Norway
HF Markets is a broker with a representative brunch in Europe with the widest range of instruments for trading including currency pairs, commodities, Cryptocurrency, stocks, indices, metals, energies, bonds, and CFDs, and most notable among them – Forex Gold trading with competitive low spreads and no hidden fees.  Clients can choose a trading account with the conditions they need, among them: Micro, Premium, Zero Spread, Demo, or Islamic. There is also available an important tool – the CopyTrading function, which makes it possible to copy trades of several traders at the same time. 
All transactions are conducted on several platforms. You have the option to choose MT4, MetaTrader 4 Web Terminal, or dedicated mobile trading apps for Apple and iOS devices. 
As far as regulation is concerned, in Europe, the broker is regulated by CySEC and FCA. It is also licensed by FSCA (South Africa), DIFC (Dubai), and SFSA (Seychelles). 

AvaTrade in Norway
AvaTrade is a broker known for a wide choice of Cryptocurrencies and favorable conditions for all types of assets including currency pairs, commodities, indices, stocks, CFDs, and many others. You can trade on various trading platforms including MT4, MT5, Proprietary, AvaSocial, AvaTradeGo, AvaOptions, and WebTrader. If you are an active trader who doesn't want to be tied to a PC, then Avatrade mobile trading is for you. 
Especially for beginner traders, AvaTrade offers a wide range of automated trading platforms and tools that they can use to increase the profitability of their trades. One of them is Ava Copy Trading – AvaSocial which enables you to copy the performance of successful traders you choose and gain with them the way they trade.
An extensive regulatory framework can also be added to the advantages of a broker. It has licenses such as MiFID, ASIC, Japan FSA and FFA, FSB, IIROC, and FSCA. In addition to this cross-continent regulatory coverage, Ava Trade has multiple offices in most regions of the globe.

XM Group in Norway
XM Group is a group of regulated online brokers in Norway with over 1000 trading instruments: more than 55 currency pairs, including cross rates, metals, commodities, and stocks; which can be traded on the MT4/MT5 platforms. The broker also offers a convenient mobile app where you can trade on international markets with a single login on a demo or live account. In addition, the broker provides clients with a VPS service that allows them to take full advantage of all the benefits of trading with XM and not worry about other factors that can interfere with fast and high-quality transactions, such as Internet connection speed, computer problems, and power outages.
One of the many advantages of a broker is that there are no fees for deposits and withdrawals. All commission costs of payment systems XM Group takes upon himself. Clients can choose the most profitable trading account on unique terms with negative balance protection, good leverage, and tight spreads: Micro, Standard, XM Ultra Low, and Shares.
Besides, to be legally entitled to trade, a broker has licenses from such regulators as CySEC, IFSC, DFSA, and ASIC.

All of the above brokers are suitable for both beginners and professional Norwegian traders. Fortunately, you do not have to be torn in choice: you can open an account with a few of them. By registering and confirming an account with several of these regulated brokers, you can not only compare different trading platforms to find the most suitable one but also discover the most profitable conditions for various financial instruments. This will allow you to diversify your portfolio, become a real professional trader, and/or earn a passive income from Copy trading. 
Top Forex brokers in Norway - FAQ
Forex trading in Norway is a completely legal and secure activity. Norwegian traders are protected both by local and European regulators like FCA, CySEC and FSA, as well as by global ones including ASIC, IFSC, IIROC and others. In our article, we have listed all the brokers that accept clients from Norway and offer the best conditions with a variety of platforms including mobile apps, VPS service and different instruments to diversify your portfolio.
The Forex market in Norway is represented by many of the most popular trading instruments. The choice of instruments depends only on the offers of the selected broker. With Forex brokers we mention in our article, local traders can operate with currency pairs, stocks, bonds, and various types of securities and try out Crypto trading with minimum commissions, tight spreads, competitive leverage and Copy Trading tools. Check the article and decide what you would like to trade.
The choice of the best broker for trading in Norway can be based on several criteria - a wide range of financial instruments, reliability, convenient platforms, and special conditions for each client. Sometimes it is difficult to compare many offers on the Forex market and in order to simplify your work, in our article, we have prepared for you brokers that provide many trading instruments and advanced tools, including Copy Trading, as well as the ability to trade Cryptocurrencies on different types of accounts that accept traders from Norway.
Cryptocurrency trading is allowed in Norway and has become increasingly popular in recent years. Residents have access to trading Cryptocurrencies such as the popular Bitcoin and Tether, as well as ETH, XRP, DCH and EOS, and many others. From a legal point of view, the government doesn't restrict the purchase and sale of this asset and entitles licensed intermediary companies to operate in the country. In our article, we have listed brokers that will both provide you with a wide choice and safe trading on favorable terms. Check it out and dive into the Crypto world.
Like many other assets, CFDs are available to Norwegian traders. You can choose the different Norwegian indices such as OBX and OSEBX, as well as CFDs on exchange-traded assets, which include securities, commodities, precious metals, currencies, and Cryptos. To try in trading this instrument, you need to open an account with a broker, especially for this we have prepared for you a list of those with competitive conditions, client-oriented platforms, and educational materials.