AvaTrade account types: navigate the markets with confidence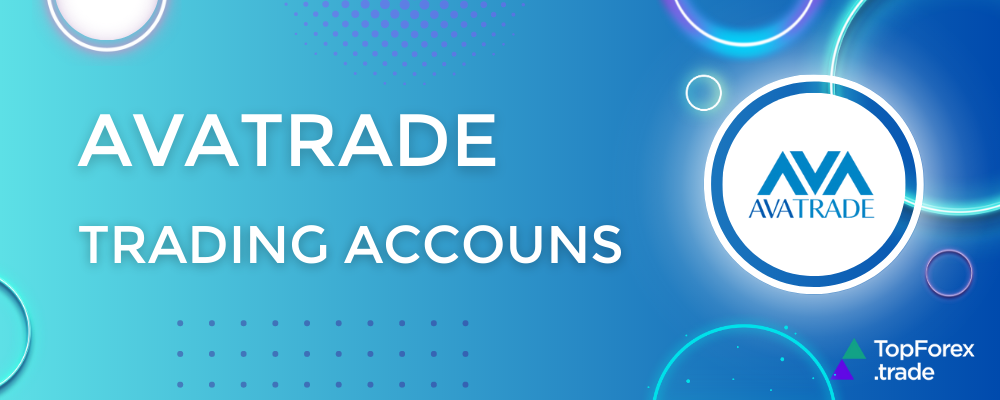 AvaTrade stands as a prominent international brokerage firm, renowned as a trailblazer in furnishing online trading services across an array of financial instruments. From currency pairs and commodities to indices, stocks, CFDs, and Cryptocurrencies, AvaTrade boasts an extensive spectrum of offerings.
Facilitating a seamless trading experience, AvaTrade presents a diverse suite of trading platforms and software, catering to various preferences. These encompass renowned options like MetaTrader 4/5, WebTrader, AvaOptions, AvaSocial – the CopyTrading platform, AvaTradeGo, and Auto Trading platforms, including ZuluTrade and DupliTrade.
What sets AvaTrade apart is its commitment to providing traders with tight fixed spreads, exemption from commissions, and a malleable minimum trading account size. To help traders acquaint themselves, a complimentary $100000 demo account is at their disposal.
Regulatory oversight is paramount, and AvaTrade admirably adheres to this by being licensed under the aegis of esteemed institutions such as IIROC, BVIFSC, FSCA, ASIC, ADGM, FSA, and FFAJ.
As a dynamic entity, AvaTrade constantly evolves to cater to the diverse needs of its clientele. This includes a focus on both discerning traders and newcomers, with innovative features designed to elevate trading experiences. Notable among these are the AvaProtect risk management tool, Trading Central Analytics, the Guardian Angel feedback system, Expert Advisors, and a realm of automated and Social trading possibilities.
Looking ahead, we will delve into a comprehensive review of AvaTrade's different account types, solidifying its position as a stalwart in the realm of online trading.

Deposit methods
Bitcoin, Sofort, UnionPay, Credit/Debit Cards, Neteller, Wire, Skrill
Deposit methods
Bitcoin, Sofort, UnionPay, Credit/Debit Cards, Neteller, Wire, Skrill
AvaTrade Standard account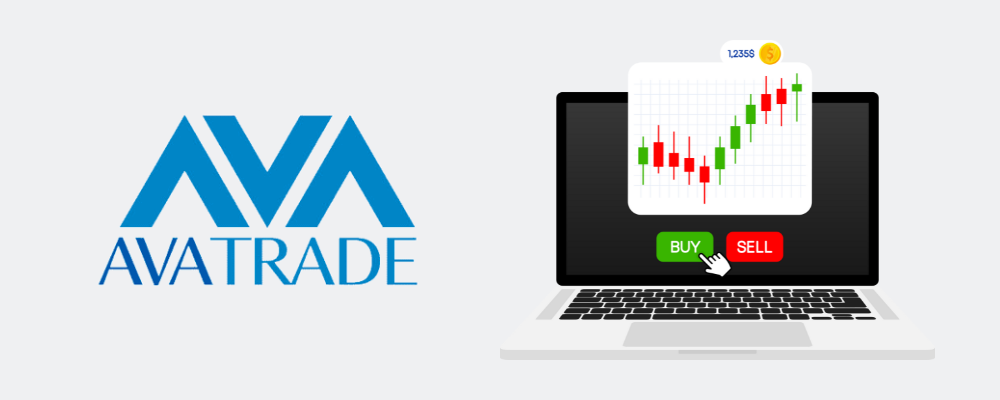 The AvaTrade Standard account stands as an optimal choice, tailored to meet the needs of casual traders in search of a dynamic and adaptable trading experience.
Distinguished by its comprehensive coverage, the AvaTrade Standard account offers unfettered access to an extensive array of markets. These encompass the captivating realms of currency pairs, commodities, stocks, Cryptocurrencies, indices, ETFs, and bonds, culminating in a remarkable selection of over 1250 assets to explore and engage with. This diverse landscape empowers traders to diversify their portfolios and capture opportunities across a broad spectrum of financial instruments.
One of the most compelling aspects of the AvaTrade Standard account lies in its fixed spreads, commencing as low as 0.9 pips on forex pairs. Such competitive pricing not only enhances cost efficiency but also facilitates more accurate risk assessment and trade execution. Within this framework, traders are equipped to make informed decisions that align with their trading strategies and objectives.
AvaTrade goes beyond the conventional by introducing innovative risk management tools that set the AvaTrade Standard account apart. The proprietary AvaProtect and Guardian Angel tools offer an extra layer of control and protection, allowing traders to safeguard their positions and optimize risk exposure. These features empower traders to navigate the intricate trading landscape with greater confidence and precision.
Leverage options within the AvaTrade Standard Account are categorized based on regulatory jurisdictions:
Central Bank of Ireland, ASIC, FSCA: Traders can access leverage of up to 1:30.
FFA and FFAJ: Leverage is capped at 1:25.
BVI: Traders operating under this jurisdiction enjoy a higher leverage ceiling of 1:400.
Furthermore, the AvaTrade Standard account extends its embrace to the realm of Social trading, fostering a sense of community and knowledge sharing. Through the intuitive AvaSocial platform, traders can engage in collaborative strategies, gain insights from peers, and harness the collective wisdom of the trading community. For those seeking diversified trading avenues, the account seamlessly integrates with third-party platforms such as DupliTrade, further enriching the social trading experience.
In essence, the AvaTrade Standard account encapsulates the essence of convenience, versatility, and innovation. With a robust regulatory framework, access to a plethora of markets, competitive fixed spreads, and groundbreaking risk management tools, this account type empowers casual traders to embark on their trading journey with confidence and competence.
AvaTrade Professional account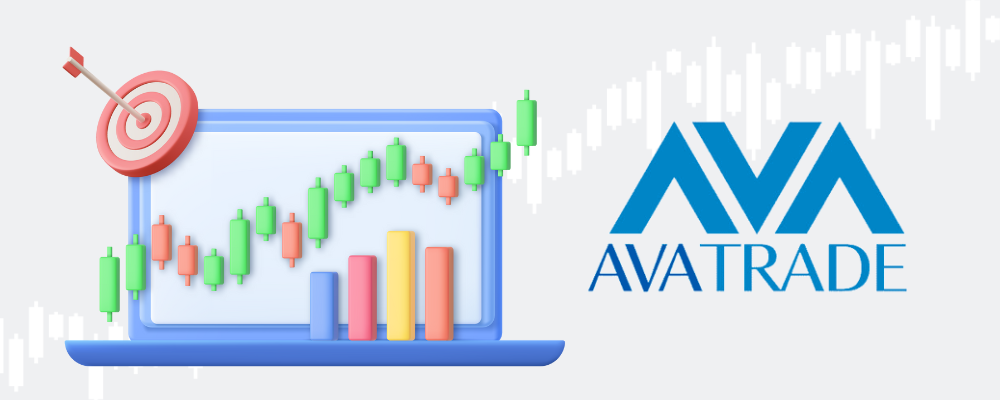 Tailored specifically for seasoned traders, the AvaTrade Professional account epitomizes a realm of advanced benefits and specialized advantages. This distinguished account type takes trading to the next level, offering a host of features designed to elevate the trading experience.
At the core of its appeal, the AvaTrade Professional account boasts an impressive reduction in fixed spreads on forex, commencing as low as 0.6 pips. This enhanced pricing structure not only optimizes cost-effectiveness but also facilitates more precise trade execution and risk management. By equipping experienced traders with such competitive spreads, the account enhances the efficiency of their trading strategies.
Empowering traders to embrace more expansive trading endeavors, the AvaTrade Professional account extends an exceptional leverage ratio of up to 1:400. This elevated leverage enables traders to deploy larger positions and delve into more substantial trading strategies. Such flexibility grants traders the latitude to seize potentially lucrative market opportunities while aligning with their risk tolerance and trading objectives.
Intricately designed to cater to the multifaceted needs of experienced traders, the AvaTrade Professional account encompasses a comprehensive array of advanced tools and features. From its reduced spreads to its heightened leverage, this account is perfectly poised to accommodate sophisticated trading strategies. Whether traders seek to implement intricate technical analysis, engage in algorithmic trading, or capitalize on short-term market fluctuations, the AvaTrade Professional account provides the necessary tools and framework for success.
AvaTrade Islamic account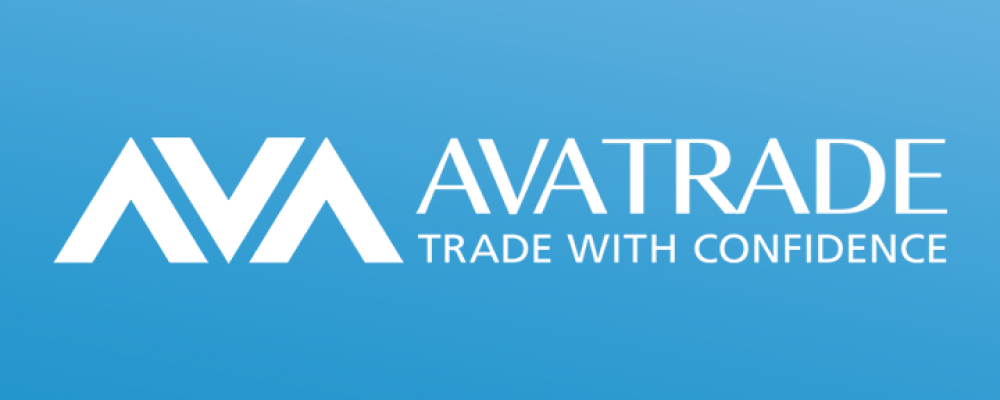 AvaTrade places utmost significance on addressing the unique requirements of Islamic traders who faithfully adhere to the principles of Shariah law. In this regard, the Islamic account emerges as a profound and considerate solution, fostering a harmonious convergence between online trading pursuits and religious values. This account type harmoniously integrates the dynamics of modern trading with the ethical underpinnings of Shariah principles.
Central to the Islamic account's appeal is its unwavering commitment to RIBA compliance – a fundamental tenet of Shariah law. This assurance allows Islamic traders to confidently engage in the realm of online trading while staying aligned with their religious convictions. By offering a platform that resonates with these principles, AvaTrade showcases its dedication to fostering an inclusive and diverse trading environment.
A distinctive hallmark of the Islamic account is its unique approach to rollover fees. In adherence to Shariah principles, this account type exempts traders from incurring rollover fees for positions held open for up to 5 days. This innovative feature not only preserves the sanctity of these principles but also offers traders the freedom to participate in longer-term trading strategies without compromising their beliefs.
The process of opening an Islamic account is streamlined and user-friendly. Traders simply embark on a journey that involves verification, funding, and application. Once initiated, requests for Islamic accounts are promptly and efficiently processed within a timeframe of 1-2 business days. This expeditious approach underscores AvaTrade's commitment to ensuring that Islamic traders can swiftly access a trading account that resonates with their values and requirements.
AvaTrade MAM account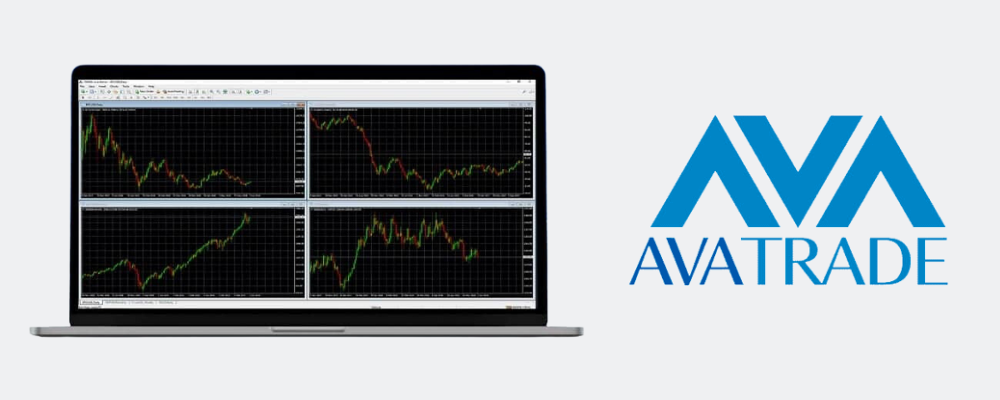 Are you an asset manager, hedge fund pro, or professional trader handling a diverse range of accounts? AvaTrade's Multi-Account Manager (MAM) account is here to elevate your trading game. With a streamlined interface and a suite of powerful features, the MAM Account is tailored for the efficient management of multiple accounts.
Picture this:
Trade across multiple accounts seamlessly and effortlessly.
Monitor histories and positions across all accounts from a single interface.
Execute group trades, synchronizing actions for multiple accounts.
But that's not all. AvaTrade's MAM Account offers unique advantages that set it apart:
Customized for you: Say goodbye to one-size-fits-all. AvaTrade offers tailored trading conditions, bespoke agreements, and personalized deals.
Seamless integration: AvaTrade's MAM software seamlessly integrates with the renowned MetaTrader (MT4) platform. Execute bulk trades across numerous client sub-accounts from a single MT4 interface.
Unparalleled flexibility: Allocation techniques include balance, lot, percentage, and equity-based strategies, giving you the freedom to tailor your approach.
Focus on trading: Let the MAM software handle the nitty-gritty. Trade through the MT4 Master Account while the software expertly manages the rest – allocations, performance, and commissions.
Real-life example: Imagine managing 10 investors. Each account reflects trades from the Master Account, with profits and losses automatically allocated based on an equity ratio.
Key Benefits:
Synchronized access to multiple MT4 accounts.
Order placement across numerous client accounts.
Real-time trade management via a single MT4 interface.
Compatibility with EAs and automated strategies.
Versatility to choose trading strategies based on group dynamics.
Enhanced client management with access to trading activities and contact details.
Take advantage of allocation flexibility and reliable MT4 servers.
In short, the MAM Account transforms multi-account management into a streamlined, efficient, and effective process. Elevate your trading with AvaTrade's MAM Account and focus on what you do best – making strategic trading decisions.
AvaTrade demo account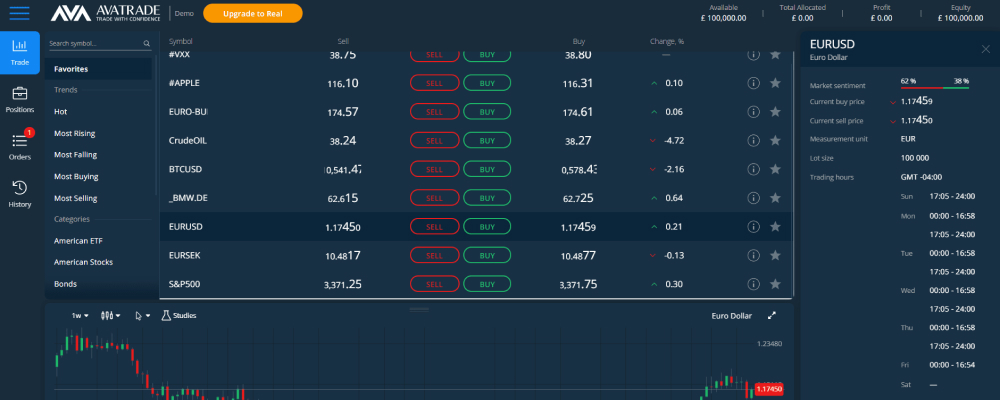 AvaTrade, a trailblazer in the brokerage realm, introduces a gateway to unparalleled trading proficiency – the AvaTrade demo account. This virtual haven opens its doors to both novices and seasoned traders, offering an immersive learning experience like no other.
The AvaTrade demo account transports you to a realm where you wield a substantial virtual balance of $100000. Within this secure and risk-free environment, you're equipped to explore a staggering array of 1250 instruments. Immerse yourself in the world of stocks, securities, indices, commodities, currency pairs, CFDs, and the exhilarating realm of Cryptocurrencies. What's more, the technical indicators and charts mirror those of real trading, providing an authentic training ground to refine your skills and strategies. This virtual laboratory is the perfect launchpad to hone your craft before venturing into live trading.
AvaTrade extends an open invitation to both newcomers and existing clients to embrace the power of the demo account. Initiating your demo journey is as simple as visiting the website and creating a free account. For existing clients, adding a new account from the WebTrader platform is just a few clicks away. This democratization of learning ensures that everyone, regardless of their experience level, can embark on a journey of growth.
One of the demo account's distinguishing features lies in its integration of advanced risk management tools. Unleash the potential of Stop-loss orders, Take Profit, and the cutting-edge AvaProtect feature. These tools empower you to fine-tune your strategies, navigate market fluctuations, and engage in safe and calculated trading practices.
The AvaTrade demo account transcends the realm of practice. It is a gateway to a realm of knowledge and skill enhancement. Delve into an extensive array of educational resources available on the broker's website. Engage in lessons, webinars, and videos meticulously curated to elevate your understanding, refine your techniques, and pave the way for trading mastery. Your journey with the demo account is not just a simulation; it's an enriching educational voyage.
Your demo account experience spans a generous duration of 21 days. Should you seek to extend your learning journey beyond this initial period, AvaTrade offers a seamless solution. By simply adding another demo account, you can continue your exploration and refinement.
AvaTrade account types summary
AvaTrade offers a range of specialized account options to cater to diverse trading preferences.
The Standard Account is designed for casual traders and provides access to a variety of assets such as forex, commodities, stocks, indices, and cryptocurrencies. With fixed spreads starting from 0.9 pips and adjustable leverage, it offers versatility to suit different trading styles.
For experienced traders, the Professional Account offers reduced fixed spreads from 0.6 pips and leverage of up to 1:400. This account ensures a secure trading environment, adhering to regulatory standards.
The Islamic Account aligns with Shariah principles, providing ethical trading solutions by exempting rollover fees for positions held up to 5 days. It caters to the specific needs of Islamic traders.
The MAM Account (Multi-Account Manager) is ideal for asset managers, hedge fund professionals, and seasoned traders. This account simplifies multi-account management through a unified interface, offering synchronized access, block order capabilities, and real-time trade monitoring.
Across these account types, traders gain access to AvaTrade's diverse trading platforms, risk management tools, and comprehensive educational resources, creating a well-rounded and enriching trading experience. Click our special button to start trading with AvaTrade.

---
Related articles:
Discover the in-depth analysis of AvaTradeGo, a mobile trading app by a prominent global online broker. This review highlights its advanced features designed to enhance your trading experience and effortlessly manage positions while on the move.
Learn about AvaTrade trading platforms: AvaSocial, AvaOption, AvaTradeGO, WebTrader, and MT4 and MT5 terminals. Technical and Social Trading capabilities provided by the broker, as well as a step-by-step guide on how to set up an AvaTrade account.
Explore the intricacies of AvaTrade's sophisticated trading features, designed to empower traders with unparalleled tools and insights. Delve into the world of risk management through AvaProtect, harness the analytical prowess of Trading Central, embrace the Guardian Angel feedback system, leverage Expert Advisors, and embark on automated deals with ZuluTrade, DupliTrade, and Capitalise.ai. Additionally, discover proprietary innovations like AvaSocial that further enhance your trading journey.
---
AvaTrade account types - FAQ
AvaTrade offers a range of specialized account types tailored to meet the needs of various traders: Standard, Professional, Islamic and MAM accounts. Read the article to learn more about AvaTrade account types.
The Professional account is tailored for experienced traders and offers reduced fixed spreads from 0.6 pips. It also provides leverage of up to 1:400, ensuring a secure trading environment. Read the article and check your eligibility.
The MAM account is ideal for asset managers, hedge fund professionals, and experienced traders. It allows efficient management of multiple accounts through a single interface, featuring synchronized access, block order capabilities, and real-time trade monitoring.
AvaTrade provides the flexibility for traders to switch between different account types based on their trading preferences and needs. Check the article and use our special buttons to create an account.
Opening a demo account with AvaTrade is simple. You can click our dedicated buttons and visit the website to create a free demo account to practice and hone your trading skills in a risk-free environment.