Day trading of Cryptocurrencies: basics you should know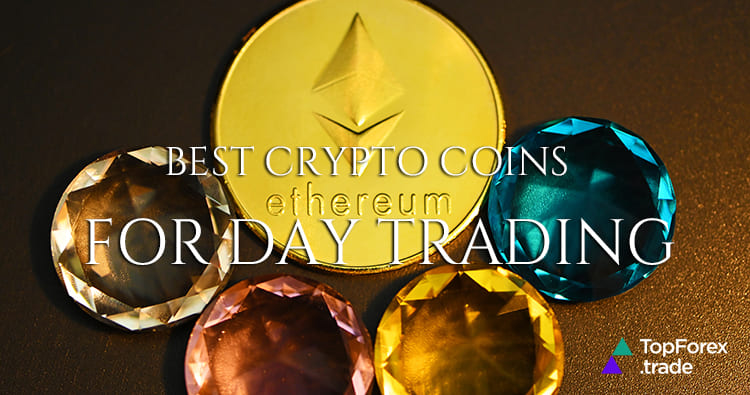 Cryptocurrencies are one of the most significant innovations in the digital age, that has grown in popularity around the world over the years. Cryptocurrencies are intended to be used as money and are regarded as a viable alternative to the world's fiat currencies. The growing popularity of trading in the Cryptocurrency market is also not surprising: many people get to Crypto trading based on their risk-taking capacity. Besides trading, increasing acceptance of Cryptocurrencies as an investment means and a medium of exchange are all the more reasons to discuss them in today's technologically advanced world. 
The Cryptocurrency market is indeed a lucrative place for traders of any style b multiple reasons: high potential gains, new exciting digital assets appearing every other day, and the market that is open literally 24/7 with no holidays, closing hours, and zero importance of time zones.
Before diving into what are the best Cryptocurrencies for day trading, let's explain what day trading is. Day trading is one of the most popular trading styles in both the stock market and the Crypto market. Intraday trading strategies are used by day traders to profit from the market volatility as it involves opening and closing positions multiple times in a single day. Another crucial aspect of day trading is that in any case, the trader closes all positions at the end of the day.
Most popular strategies for Crypto day trading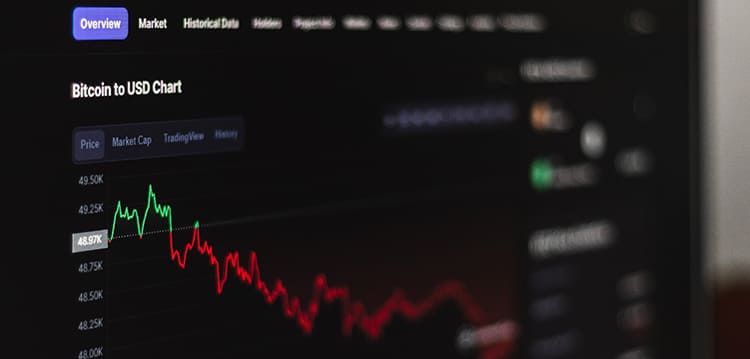 There are numerous trading strategies and platforms available, but some of the most popular day trading strategies are scalping, range trading, and arbitrage. If you want to save time, you can use eToro to make passive Crypto income to instantly copy professional traders' deals and learn as you go. Or, if you'd like to get into active trading yourself, look through these potentially the most profitable strategies: 
Scalping Crypto day trading
Scalpers take the benefit of higher trading volume to profit: they exit a trade seconds after entering it, and many use automated bots to increase the frequency with which they trade. Scalpers should ideally close a deal before any news report or short-term sudden change has a chance to affect the market's sentiment on a coin.
The common opinion is that to profit from scalping you need to own quite big initial capital as the ROI of each trade is small (usually around 0.5%): to get $50 of trading profit, you have to have at least $10000 on your deposit. Yet, trading frequently — up to 10-20 trades per minute — allows small gains to add up.
Range day trading of Crypto
Often Cryptocurrencies are traded for an extended period of time within a specific range. For example, for a 30-day period, Bitcoin traded between $8601.40 and $10210. This 9.4% range appears extremely volatile until you consider that Bitcoin can experience a 42% change in 24 hours.
Capitalization of Crypto coins is relatively small enough that a single large mover can manipulate them. In some cases, big movers will systematically boost a coin's price up and down in order to profit from a range. You can take advantage of these patterns if you notice them.
When range trading, keep an eye out for overbought and oversold zones. Overbought indicates that buyers' demand has been met, and the Crypto price will most likely fall; oversold indicates the opposite. Chart indicators, which are included in any reputable chart program can assist you in locating these zones (the Stochastic Oscillator and the Relative Strength Index (RSI) are two common indicators used for this purpose).
Day Arbitrage trading of Crypto
Arbitrage is the practice of purchasing Cryptocurrency in one market and selling it at a higher price in another market. The "spread" is the difference between the buy and sell prices of an asset. Crypto, as a generally unregulated market, allows anyone to set up an exchange deal. Because of differences in asset liquidity and trading volume, this can result in significant spread differences.
Traders in the Cryptocurrency market typically maintain a portfolio on the platform where they trade. To begin an arbitrage opportunity, open accounts with other brokers or exchanges where you believe the same asset will have significantly different prices.
Best Cryptocurrencies for day trading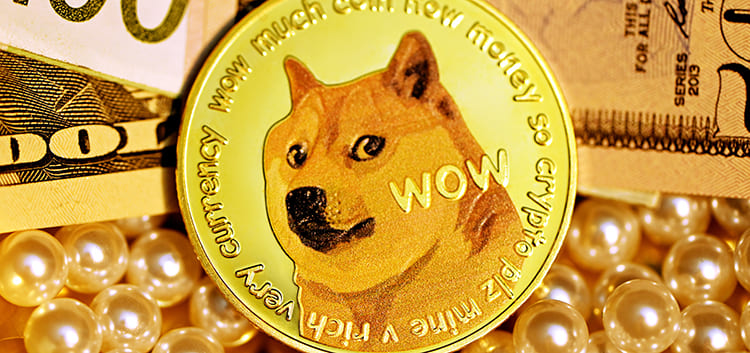 As we mentioned above, when choosing a Crypto coin for day trading, you should pay attention to its liquidity and volatility as exactly these factors ensure profits for high-frequency day traders: the more price of the coin changes through the day, the more chances for positive return trader gains.
The good news is that Cryptocurrencies are considered to be one of the top liquid and volatile markets. When determining the liquidity of virtual coins, it is important to take into account the factors that affect this parameter:
Exchange possibility;
Crypto acceptance;
Local Crypto regulations;
Capitalization, daily turnover, and utility.
Generally, the more known the asset and the greater the turnover, and the less it is subject to volatility. And vice versa: micro coins, or coins with a smaller market capitalization in comparison to larger cryptocurrencies, are those with the highest volatility. But it is worth considering the influence of other factors, which were mentioned above.
Choosing the right Crypto to trade and timing are crucial to day trading success. With that in mind, our expert team composed a list of top Crypto coins most suitable for day trading:
Ether (ETH) day trading
The second-most popular cryptocurrency in the world after bitcoin is Ethereum with its coin named Ether; Traders have been drawn to Ether because of its consistent growth over the past few years. Among the factors contributing to its popularity is the point that it is both a cryptocurrency and a blockchain platform that enables the development of decentralized applications as well as the creation of new tokens. When it comes to day traders, a healthy dose of volatility creates a fantastic potential to profit in a short length of time (for the last 2 hours at the moment of publishing this article, Ether's price changed several times within the 2% range). Also, now it's quite simple to trade in Ethereum because it is listed on most exchanges and most Forex brokers provide its financial derivatives.
Dogecoin (DOGE) day trading
Numerous factors make Dogecoin one of the top Cryptocurrencies for day trading. It serves as the model for meme coins, which are assets that are popular despite not having a clear use case.
Price volatility is one aspect that many meme coins share. Being a day trader who picked DOGE on a day when its price increases by as much as 20% (coin's price recent case) would be really advantageous to you.
Tron (TRX) day trading
Today TRX is traded for as little as $0.068. Globally, everyone on the planet has become interested in Tron because of the breakthroughs it is linked to: Tron was first developed as a platform to eliminate all Web boundaries. Additionally, there is a bonus for each piece of content that is exchanged and shared on the platform. Now, it is one of the best cryptocurrencies for day trading because of this and its significant volatility. As a result of this platform's innovative concept, Tron's value as a cryptocurrency is rising quickly.
Bitcoin (BTC) day trading
There has never been any question about Bitcoin's status as the most valued Cryptocurrency: today it is a top digital asset and is among the greatest possibilities for day trading digital coins due to its widespread appeal and high liquidity (once, the price had changed by 42% within a single day).
Today, hardly any asset has gained widespread acceptance from exchanges, brokers, and market players like Bitcoin. Also, users of this asset have a great chance to take advantage of arbitrage trading.
EOS day trading
By the day of publishing this article, EOS is traded for as much as $1.61. According to CoinMarketCap, its 24-hour trading volume of $775,513,448 – is up 27.57% in the same period of time. Actively traded and volatile, EOS is a good option for day traders to profit. Moreover, the coin is famous enough to have team support available in most of the Crypto exchanges, and its financial products are offered by regulated trusted brokers across the world.
How to predict Cryptocurrency price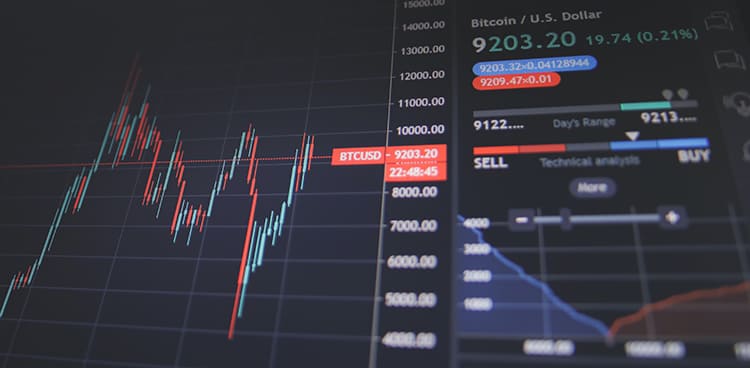 No matter if you trade Crypto derivatives or actual coins, analysis of Crypto price trends is essential as it alerts traders to the best time to enter the market, also assisting in determining whether to buy, sell, or hold Cryptos to maximize profits. There are four major ways to forecast Cryptocurrency price trends:
Technical analysis is the study of statistical trends based on indicators such as historical price movements, patterns, and price charts;
Fundamental analysis is the assessment of all market aspects, including domestic and global factors, as well as political and economic conditions;
Quantitative analysis, which combines Fundamental and Technical types, is an examination of the market's past performance;
Sentimental analysis, as the name implies, forecasts Crypto price trends based on the trader's emotions and sentiments. Rather than relying solely on market data, emotional behavior trends such as panic selling or a buying spree based on public expectations and perceptions are taken into account.
Fundamental analysis is thought to be particularly useful for predicting whether a Cryptocurrency's value will rise or fall because it draws conclusions from future projections rather than past events represented by price charts. It has the potential to help traders determine the value of a Cryptocurrency based on a wide range of available data, which can help them make long-term investment decisions.
Fundamental analysis of Cryptocurrency adheres to the same principles as other financial markets that contain more traditional assets.
Usually, traders learn how to predict Crypto market trends by the following parameters:
The Crypto's market capitalization; the number of coins in circulation and total supply;
Utility and application scenarios for tokens and coins;
The current size of the user community;
The management team for the Crypto project;
The coin's trading volume;
Listings on the major  Cryptocurrency exchanges;
Collaborations with well-known institutions;
The latest coin-related news;
Government supervision and Crypto regulation;
You can build a more comprehensive outlook on your specific case and possible changes in Cryptocurrency prices by examining the entire scope of the aforementioned data. To get a more complete picture, consult a Crypto project's white paper to know their ideology and development course.
Trading Crypto CFDs with Forex brokers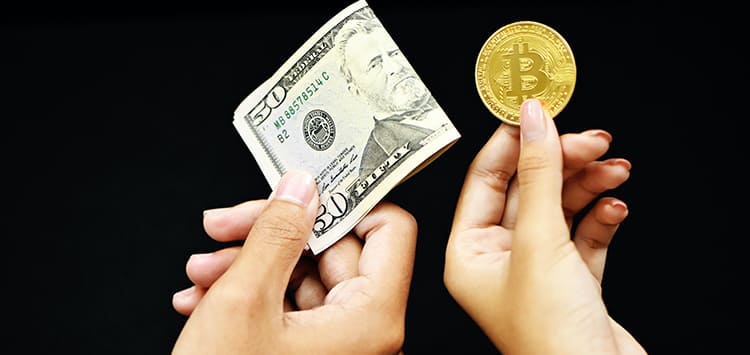 CFDs (Contracts for Difference) are one of the most popular ways to trade digital assets without purchasing an actual Crypto. Instead, you are betting on whether its price will rise or fall. The main advantage of CFDs is that you can go short on your asset if you believe the price will fall. Long-term holding can be costly due to the cost of carrying CFDs overnight (i.e., rollover premiums).
Crypto CFDs are traded by the majority of Forex and CFD providers and platforms. In other words, the trader and the broker enter into a derivative contract related to Cryptocurrency. These derivatives are not based on the ownership or trade of the digital currency itself; rather, they are dependent on the price changes of the underlying assets.
With no actual Cryptocurrency being exchanged, there is no need to worry about Crypto wallets or passwords. Additionally, this lessens the potential of hacking that afflicts even the greatest and most reliable Cryptocurrency exchanges. CFD traders might focus on finding ways to profit from changes in the market – a matter, essential for any day trader.
The following are some significant differences between trading Cryptocurrencies on an exchange and a Forex/CFD platform:
The majority of cryptocurrency exchanges only allow you to trade Crypto-to-Crypto pairings;
Trading transactions don't actually involve any Cryptos;
You trade Cryptocurrencies in accordance with the terms and conditions set forth with your broker;
You don't have to worry about keeping or remembering your Crypto wallets, passwords, or keys;
When trading Crypto CFDs, you focus only on price changes – the main thing for traders to make a profit – without any distractions;
You can trade Crypto with leverage;
You can trade Crypto-fiat pairings like BTC/USD or LTC/USD;
The only types of currencies that can be deposited and withdrawn as trading funds are fiat currencies.
Best Forex brokers for Crypto trading
In the Crypto market, day trading may be quite lucrative as it provides a great technique to maximize your earnings and enables you to profit from changes in coin prices. You should be able to get positive returns as long as you have the appropriate approach and can choose the right coin.
In general, trading Cryptocurrencies entails betting on the direction of the price of each coin, either against the dollar (in Crypto/dollar pairs) or against another Cryptocurrency (via Crypto to Crypto pairs). CFDs are a popular way to trade Cryptocurrencies because they provide greater flexibility, leverage, and the ability to open both short and long positions.
Regulated by the strictest financial institutions, brokers listed below by our experts offer a wide range of tradable instruments, including Crypto trading with Social trading,  low minimum deposit requirements, tight spreads, and low commissions. Working with these brokers allows traders to use a wide range of trading strategies and diversify their portfolios, even if they are only interested in Cryptocurrency trading. These brokers offer a variety of retail account types, well-liked trading interfaces, demo accounts to practice your trading techniques in the real market environment, and real accounts compatible with reliable VPN services for extra-secure trading.
eToro Crypto day trading
eToro is one of the world's most well-known and credible brokers, particularly popular in Europe, that has recently expanded into the United States. It is well-known for its truly trader-oriented features, and governance by ASIC, CySEC, and the FCA.
Through a powerful yet user-friendly platform, eToro offers a comprehensive Crypto-dealing experience to users ranging from beginners to experts. The broker allows you to trade, farm, or stake specific Crypto coins.
eToro allows you to trade over 40 Cryptocurrencies, including a wide range of leading and exotic crypto crosses, as well as monitor each coin's trends with extensive charting and analytical tools, create a personalized Watch-list, and stay up to date with real-time updates.
Overall, it is a major player in the world of online trading, with over 2000 instruments and a plethora of tools and perks to make trading as easy and potentially efficient as possible. As a result, whether you are a novice, a seasoned trader, or simply want to try CopyTrader (the original Social trading feature), eToro has something for you.

74% of retail CFD accounts lose money
AvaTrade Crypto day trading
AvaTrade is a globally popular Forex broker, offering very competitive trading conditions and extensive educational materials on Crypto trading. The broker enables you to trade and Copy trade not only the most popular cryptocurrencies such as Bitcoin, Ethereum, and Dogecoin but also minor ones. Traders can be confident in their safety even when trading these relatively new assets because the broker is regulated by six of the world's most respected regulatory bodies, including ASIC and CySEC.
AvaCopy, another feature of AvaTrade, allows you to earn passive income by automatically replicating the actions of more experienced traders. AvaTrade's global reputation combined with technologically advanced systems provides traders with confidence that their trades and capital are in the hands of some of the world's best brokers.

NAGA Markets Crypto day trading
NAGA Markets is a Germany-originated broker that provides a variety of trading instruments in a friendly yet competitive atmosphere. By signing up, you have access to over 950 markets, including Crypto CFDs, ETFs, Forex, and commodities. You also have access to a wide range of expert tools and learning resources for traders of all experience levels.
Alongside more than a million other users, you can trade and invest, learn from them and automatically copy the greatest traders, or develop your own trading skills. As one, you'll be able to increase your returns and enjoy substantially lower trading commissions. You can also gain a lot as a novice trader by automatically following the most prosperous traders in real-time and earning money as you learn: Crypto deals, like any other financial instrument offered by NAGA, can be copied.

Top Cryptocurrencies for Day trading - FAQ
Liquidity and price volatility are key factors for day traders' profit as they perform multiple short-term deals throughout the day. Highly volatile groups of coins are minor/micro coins, utility coins, ones that represent valuable platform ideas, or the most market-hyped, ones that are easily influenced by the latest news. In the article, our experts provided a list of some of the best Cryptocurrencies for day trading, that fall in at least one of these categories.
Making high-frequency deals, day-traders prefer strategies like scalping, arbitrage (very common if you trade popular coins), or range day trading; In our article, you can read a detailed description of these tactics and also methods for predicting Crypto price changes - essential data no matter if you trade actual coins or Crypto derivatives.
In addition to centralized and decentralized exchanges, Forex and CFDs brokers are other options for trading Cryptocurrencies, carrying their own benefits. Exchanges supervise transactions and offer Cryptos for sale at market rates, acting as a neutral third party. Brokers typically provide derivative products for Cryptocurrency trading, such as CFDs and ETPs, enabling traders to profit from fluctuations in the price of Cryptocurrency without actually owning any of the coins. Trading with one of the reputable brokers listed in this article also guards against losing your Crypto holdings in the event that you misplace your private keys, or forget your account passwords, because all the information you need is accessible once you log in to the trading platform.
Cryptocurrency prices are influenced by past, current, and future trends, including domestic and global factors, as well as the cost of mining and the total supply of coins. In our article, we talk about ways to predict future Crypto prices, including Fundamental, Technical, Quantitative, and Sentimental kinds of analyses. Yet, Crypto price is variable with many factors, so conduct your own research case by case and employ multiple risk management tools.
Different countries have different laws governing Cryptocurrencies and the financial products it generates. While some places continue to be cautious about digital assets, others, especially fast expanding nations, are eager to adopt new technologies. Yet, both new and seasoned traders alike should consider entering the sector of Cryptocurrency trading. In order to make it safer, in this article, our professional team endorses only reputable, licensed brokers that enable clients to trade CFDs for both Crypto/Crypto duos and Crypto/Fiat pairings.
As stated in the article, these methods serve different purposes. If you are a long-term Cryptocurrency investor, buying the underlying physical coin makes more sense. Meanwhile, Crypto CFDs may be the best option for more active, short-term trading because they allow you to profit from the volatility of Crypto prices. Moreover, when trading Crypto derivatives with Forex brokers, you can focus only on price changes - the main thing for traders to make a profit - without any distractions and worry about remembering your keys and passwords, and keeping your wallet safe: with CFDs, no actual Cryptocurrencies are being exchanged.