Forex trading in Ecuador: market review and top online brokers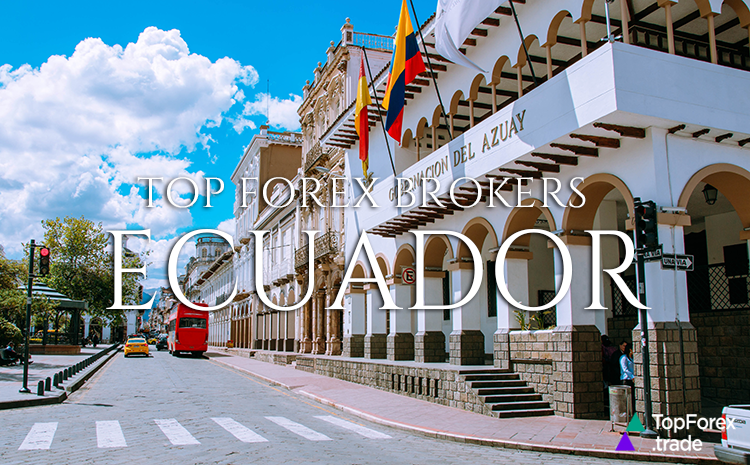 The Republic of Ecuador (Ecuador) is a country in northwest South America. In the west, the territory of Ecuador is washed by the Pacific Ocean, in the north, it borders Colombia, and in the east and south Peru. The country's economy is based on the extraction and export of oil, which provides more than half of the country's export earnings. 
The GDP of the country is 96,67 billion US dollars, 36% of which account for industry, the main sectors of which are oil production, food, textile, and woodworking industries. Ecuador consistently produces around 7 tons of gold per year, making the country one of the largest producers in the world. Agriculture accounts for 7% of GDP, and the main direction – crop production is represented by the production of bananas, coffee, cocoa, rice, potatoes, cassava, and sugar cane. The service sector accounts for the bulk of GDP, accounting for 51% of GDP and 71% of employees, and covers retail and wholesale trade, hotels and restaurants, transport, communications, and financial intermediation.
Ecuador's economy is heavily dependent on foreign trade. Ecuador's main export partners are the US, Germany, France, Italy, Peru, and Chile. Ecuador's exports are dominated by supplies of mineral raw materials and fuel and energy products (50.9%). Food and agricultural raw materials account for 39.7%, and industrial products – for 8.5% of the total export volume.
The financial sector of Ecuador is represented by the Central Bank, which issued the national currency, the sucre, before dollarization in 2000. There are foreign and domestic commercial banks in the country and a national development bank that finances agricultural, industrial, and financial enterprises.
As for investment and trading in Ecuador, this is an excellent opportunity for those who want to receive a fairly high return on fast-growing markets due to the liberalization of the investment regime and GDP growth of an average of 4-5%. Foreign investors have the same opportunities as local traders, which can lead to a massive influx of capital from abroad. At the same time, there are no restrictions on the repatriation of the profits received. In addition, the most attractive in terms of direct speculation in international markets are not only trading associated with physical deliveries, but also online markets like Forex.
Forex market and its regulations in Ecuador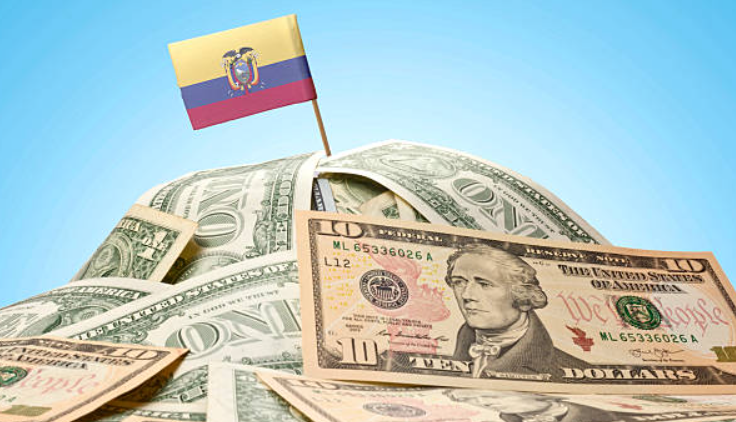 Ecuador's dollarization in 2000 led to greater access to international capital and increased confidence in the Ecuadorian economy among international investors and traders. Local residents finally felt economic growth, and lower inflation and freely entered the international Forex market to make a profit not only on financial instruments related to domestic reserves of agricultural raw materials, oil, and the newly acquired currency, but also tried their hand at trading shares of the largest companies, significant indices, and less expensive derivatives.
The government of Ecuador allows residents to trade on the Forex market. The Central Bank of Ecuador is in charge of the country's monetary policy, and the market is represented by international brokerage companies under the regulation of one of the most famous global Forex regulators such as FCA (UK), CySEC (Cyprus), the European directive MiFID, as well as ASIC (Australia). These organizations are distinguished by a huge number of requirements and strict conditions, so brokers who received the necessary permissions from such organizations have the highest quality indicator of work, as well as resources necessary for truly high-quality activities.
In addition, the Forex market in Ecuador has become available not only to traders with small capital using derivative financial instruments but also to beginners, as they can enjoy Copy trading – a special tool for copying transactions of successful fellows. In turn, professionals will be able to receive passive income by providing access to their profitable deals.
Popular online trading instruments in Ecuador
Online Forex trading is gaining more and more popularity among the inhabitants of Ecuador. Undoubtedly, making a profit from the difference in the rates of liquid currencies remains one of the most popular options. However, Forex itself is not limited to currencies, opening up new and more promising opportunities for its participants, such as trading in stocks, indices, commodities, transactions with CFDs, and other derivatives.
Currency pairs trading in Ecuador
Today, the official currency of Ecuador is the United States dollar (USD). The modern US dollar in Ecuador has the same exchange rate as the dollar in other countries. Currency pairs with the dollar are included in a basket of 7 currency pairs (EUR/USD, USD/JPY, GBP/USD, AUD/USD, USD/CHF, USD/CAD, NZD/USD), which are commonly called majors. Currently, about 85% of foreign exchange transactions are carried out using majors, which makes them very important for the foreign exchange market, not only in Ecuador but throughout the world. In addition, traders can enjoy a wide range of minors and exotic pairs to choose from, with international brokers offering over 50 of them in some cases.
AvaTrade – probably, the most popular broker in Latin America – gives its clients the opportunity to trade not only more than 60 currency pairs but also 1250 instruments, including stocks, securities, indices, commodities, Cryptocurrency, and CFDs on real and demo accounts with a balance of $100000.
The broker's trading terminals meet all the needs of various clients: the usual Metatrader 4/5, WebTrader mainly suggested to beginner traders, AvaSocial to copy deals of other users and get a passive income, Autotrading for automatic trading, and AvaTradeGo to stay up to date anytime and anywhere.
The broker is a reliable intermediary, as its work is monitored by such well-known regulatory bodies as ASIC, FCA, and CySEC.

Deposit methods
Bitcoin, Sofort, UnionPay, Credit/Debit Cards, Neteller, Wire, Skrill
Deposit methods
Bitcoin, Sofort, UnionPay, Credit/Debit Cards, Neteller, Wire, Skrill
Commodities trading in Ecuador
In addition to oil, the leading export product, Ecuador stands out for the production of various agricultural products such as bananas, coffee, cocoa, etc., as well as mining gold and other metals. With the advent of online markets such as Forex, traders have the opportunity not only to trade physical commodities but also to use these assets for making a profit on price movements, including commodity futures, shares of manufacturing companies, ETFs, and CFDs.
The big advantage of investing in this asset is that it can be used to hedge inflation as commodity prices usually rise along with it. Traders can also use commodities to diversify their portfolios and get maximum profits. In addition, international brokers provide a wide variety of commodities, so clients can employ the volatility of gold in the long term, and sell agricultural products with short-term strategies.
HF Markets, formerly known as HotForex, offers a variety of trading instruments, including currency pairs, metals, deposits, stocks, Cryptocurrency, and many others. In particular, HF Markets provides low competitive spreads and no hidden fees on Forex Gold trading.
Customers can choose between Micro, Premium, Fixed, VIP, and Zero Spread accounts that work on MT4 and MT5 platforms that are available on desktop, web, and mobile versions for Windows, iOS, MacOS, and Android. In addition, it is possible to use the HFcopy – Copy Trading feature with which you can become either a follower, copying successful strategies of successful traders, or a strategy provider.
The broker accepts clients from all over the world and is regulated by such bodies as CySEC (Europe), FCA (UK), FSCA (South Africa), DIFC (Dubai) and SFSA (Seychelles).
In addition, traders can receive up to $5000 on their first deposit, as well as seasonal bonus offers.

CFD trading in Ecuador
One of the popular trading instruments in Ecuador is CFDs. It allows Ecuadorians to trade an asset or a group of assets without having to own it, instead, a contract is concluded between the buyer and the seller under which one party will be obliged to transfer to the other the difference between the initial and the final price of an asset, which will be indicated already at the end of the contract. 
Unlike classic direct exchange trading, CFD trading has a number of advantages. For example, it offers you the opportunity to trade long or short on different markets with leverage. In addition, traders can enter the market with little capital and use convenient platforms with Copy trading functions through online Forex brokers.
Cryptocurrency trading in Ecuador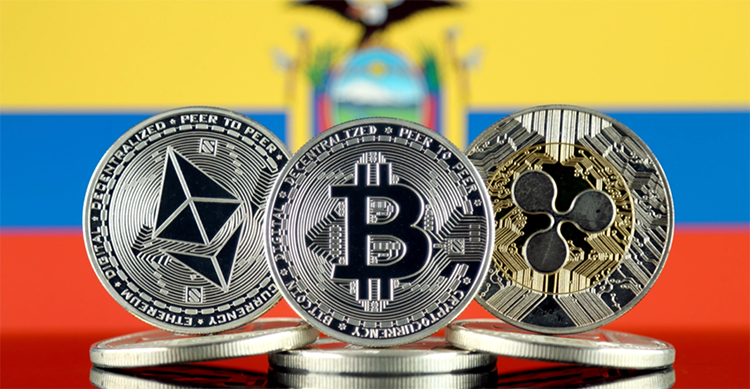 Cryptocurrencies are becoming more popular in Ecuador as it is a financial innovation that reduces dependence on traditional banking institutions. Now all settlements go through bank accounts, and the decentralized system removes all intermediaries and ultimately minimizes transaction costs. In addition, due to limited mining, Сryptocurrency acts as a hedge against inflation.
Trading virtual coins is an opportunity to profitably increase your capital and receive passive income. Brokers have a wide range of altcoins that are attractively priced. You should not focus only on popular Cryptocurrencies like Bitcoin or Ethereum, but rather diversify your portfolio as each of them has its own advantages.
eToro offers not only a wide range of Cryptos like Bitcoin, Bitcoin Cash, Ethereum, Ethereum Classic, Ripple, Dash, etc but also more than 2000 assets for trading on its own platform which is available through desktop and mobile versions. Clients can choose two types of Retail and Professional Client accounts. The first one is distinguished by protection against negative balance, access to all financial instruments, as well as the ability to copy transactions. The second one has unrestricted leverage.
The company focuses on eToro's CopyTrader which allows clients to copy the trade activities of experienced traders and become real pros.
eToro is popular with clients from all over the world, and this isn't surprising since the broker monitors the security of transactions and strictly follows the rules of the authorities that issued the license namely the FCA, ASIC, SFSA, and CySEC.
Deposit methods
Trustly, iDEAL, Rapid, PayPal, Klarna, Credit/Debit Cards, Neteller, Wire, Skrill
Deposit methods
Trustly, iDEAL, Rapid, PayPal, Klarna, Credit/Debit Cards, Neteller, Wire, Skrill
Trading with VPS service in Ecuador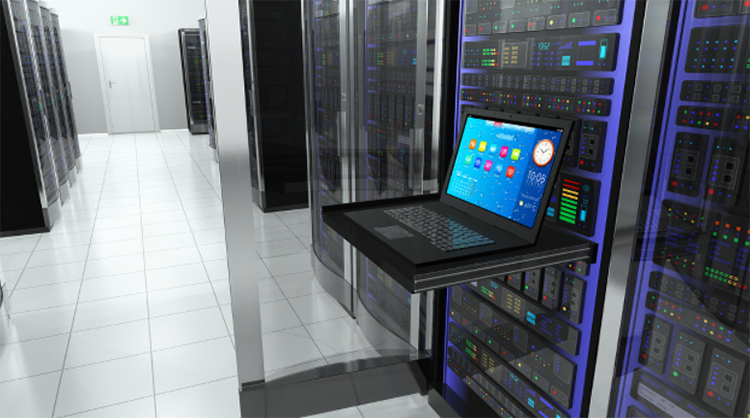 Online trading opens up not only a wide range of financial assets for speculation but special tools such as Forex trading with VPS. Basically, VPS is a regular computer located in a special data center. The trader sets up remote access and connects to a PC for work and can perform all the usual actions, independently work with many files, install applications, change configurations, manage resources and perform any other operations. The main task of the virtual server is to ensure uninterrupted operation for trading advisors. Besides, a VPS user does not need a computer that is always on. Also, the work of the adviser is not affected by failures in the Internet connection or lack of power supply.
Top brokers are well aware that a technical failure in the work of an expert will lead to the loss of a deposit and certain consequences, therefore they have this tool in their list of offers. In addition, brokers already have an integrated MetaTrader terminal, traders only need to integrate the forex expert and set it up.
XM Group is an international broker that allows its clients to use the VPS service at a fixed low cost, and under certain conditions, it is completely free, which is an undoubted advantage, since not all brokers have such a service.
Traders can choose from over a thousand instruments to trade on the MT4/MT5 platforms: both are available for PC, Mac, iPhone, iPad, Android, Android Tablet, and as an online Web version. Trading account types are divided into Micro, Standard, XM Ultra Low, and Shares. Micro has negative balance protection and no commission, the Standard lot is 100,000 currency units, XM Ultra Low has lower spreads, and Shares allow Islamic accounts with no swaps.
The broker has collected an impressive license base from regulators such as ASIC, CySEC, IFSC, and DFSA. In addition, XM offers a variety of bonuses: 100% bonus on initial deposits up to $5000, client referral, and occasional bonuses.

Deposit methods
Bitcoin, Sofort, UnionPay, Neteller, Wire, Skrill
Deposit methods
Bitcoin, Sofort, UnionPay, Neteller, Wire, Skrill
Top Forex brokers in Ecuador
The Forex market is a highly liquid market that allows Ecuadorian traders to earn income by buying and selling not only currency pairs but also a range of financial instruments including commodities, indices, as well as CFDs, and other derivatives. Ecuadorians can try their hand at trading with the help of international online brokers, the best of which have an impeccable reputation based on 1st category licenses, favorable trading conditions, and pleasant bonuses up to $5000 on the first deposit. By fulfilling all the above conditions, here is a list of top brokers in Ecuador:
AvaTrade in Ecuador
AvaTrade is a brokerage company that provides optimal working conditions for traders with any level of experience on the MetaTrader 4/5, WebTrader, AvaOptions, AvaSocial, and Autotrading platforms, as well as mobile trading with AvaTradeGo.
The broker offers a wide range of financial instruments: more than 60 currency pairs; CFDs on almost all underlying assets; more than 100 shares of American and European companies; Cryptocurrencies; commodities. You can trade on a real account, and a demo account is always available for beginners with a generous deposit of 100 thousand virtual dollars.
AvaTrade provides clients with security by protecting their personal data and finances, being licensed by organizations such as ASIC, FSA, Abu Dhabi, and the British Virgin Islands regulators.

eToro in Ecuador
eToro is one of the most popular international brokers in Ecuador, licensed by the FCA, ASIC, SFSA, and CySEC. It provides clients with a wide range of trading instruments covering 101 Cryptocurrencies and over 2,000 assets to trade on two types of retail and professional client accounts. Both accounts have their own characteristics. So the retail account has negative balance protection, access to all financial instruments, as well as the ability to copy transactions, and a professional client, which provides unlimited leverage.
As for trading terminals, eToro developed its own user-friendly platform, which is available in desktop and mobile versions. An important plus will be the presence of the CopyTrader tool, which allows clients to automatically copy trades of other eToro users. 
Besides, eToro has a formidable educational program that includes news and analytics, market guidelines, video tutorials, daily market reviews, and online classes within eToro Trading School. You will be able to follow all market trends and soon become a real pro trader.

76% of retail CFD accounts lose money
XM Group in Ecuador
XM Group is a broker featuring not only a wide range of trading instruments including currency pairs, CFDs, indices, and commodities but also a free VPS service that runs on its platforms. The company is regulated by several well-known organizations, including ASIC, CySEC, IFSC, and DFSA, which means that all transactions will be safe and transparent.
Broker account types Micro, Standard, XM Ultra Low, and Shares meet all the needs of different traders. So in a Micro account, the minimum deposit will be $5, and negative balance protection is available as well; in a Standard, the lot will be 100000 currency units; XM Ultra Low has lower spreads, and Shares allow Islamic accounts with no swaps.
What is more, there are many explanatory videos and online guides on the site to help you keep abreast of market trends and develop your trading strategy. XM offers a variety of bonuses: 100% initial deposit bonus up to $5000, client referral (you get $35 for each friend), and seasonal ones.

HF Markets in Ecuador
HF Markets, previously known in some regions of the world under the HotForex brand, is a great choice not only for Forex Gold trading with competitive low spreads but also for a number of tools, including currency pairs, metals, deposits, stocks, and Cryptos.
The broker's trading terminals include MT4 and MT5 available on desktop, web, and mobile versions for Windows, iOS, macOS, and Android, while trading accounts are divided into Micro, Premium, Fixed VIP, and Zero Spread. In addition, traders can use PAMM and Islamic accounts.
The broker is regulated by such bodies as CySEC (Europe), FCA (UK), FSCA (South Africa), Difc (Dubai), and SFSA (Seychelles). Deposits and withdrawals include many payment methods including bank and credit/debit card transfers, Fasapay, Neteller, Load, WebMoney, and Bitpay, and if you make your first deposit, you can get up to $5000, as well as seasonal bonus offers.
Brokers from our list have all the necessary conditions for a smooth trading process: convenient platforms, a wide range of assets, special tools for Social trading, as well as minimal commissions, and various bonuses. The bottom line is that you don't need to choose only one company, but by registering and verifying your account with several top brokers, you can not only multiply all possible Forex bonuses but also test different trading terminals and become a true professional in a short time.
Top Forex brokers in Ecuador - FAQ
Forex trading in Ecuador is completely legal. Local residents can freely enter the global market with the help of the international brokers listed in the article, which are licensed by such well-known regulators as FCA, CySEC, ASIC, and others. These organizations are the most demanding in terms of transparency of transactions and the security of traders' funds, so Ecuadorians can entrust money to such brokers with complete confidence.
With the advent of the Forex market, Ecuadorians have gained access to a variety of financial instruments including trading in currency pairs, commodities, CFDs, and other derivatives. In turn, international brokers often have thousands of assets on offer. In the article, we took a closer look at the most popular assets including Cryptocurrencies and different derivatives with Copy trading features, as well as brokers accepting clients from Ecuador.
Forex bonuses are an integral part of the offers of the Top Brokers that we have mentioned in this article. For example, referrals, occasional, as well as a 100% bonus on the initial deposit of up to $5000 are available to traders. In addition, there is an opportunity to receive not only one bonus: if you verify accounts with multiple Forex brokers you can get several rewarding payments at the same time.
International brokers with licenses from top regulators will be the best choice for trading not only around the world but also in Ecuador in particular. In our article, we reviewed brokers under the strict control of the FCA, ASIC, CySEC, MiFID, and other regulators that have favorable conditions, minimal commissions, and many helpful tools like Copy trading that freely accept Ecuadorian traders.
Top brokers understand the importance of the uninterrupted operation of robots and advisors for profitable trading, therefore they have VPS service in their list of offers. Fortunately, in the article, we have listed such companies that provide VPS services for Ecuadorian traders at a fixed low price, and under certain conditions, completely free of charge.
In addition to the most popular Cryptocurrency such as Bitcoin, traders from Ecuador are now increasingly using altcoins such as ETH, XRP, DCH, and EOS to earn money. The international brokers that we mentioned in this article have a wide selection of Crypto assets with minimal commissions and attractive prices.