Forex trading in Japan: market review and top online brokers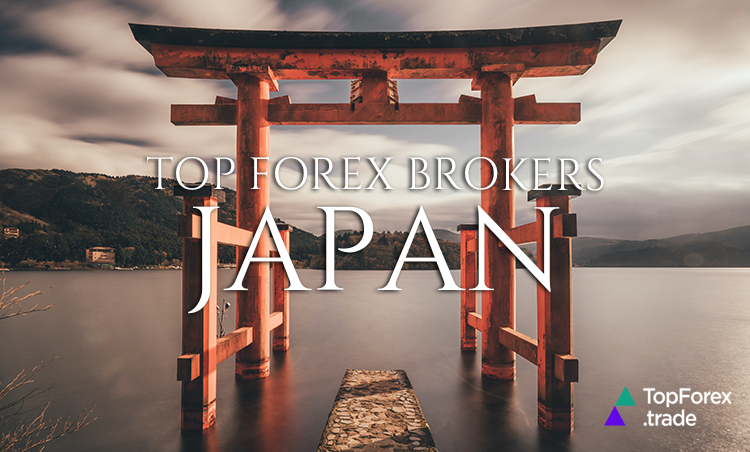 Japan is one of the most developed economies in the world, taking third place in terms of GDP. This country is famous for its high standard of living and advanced technologies.
Japan's economic system is known worldwide for its unique features and achievements. Of all Asian models of economic development, the Japanese system enjoys the greatest interest from the world community. This is due to a number of reasons. Firstly, the Japanese economy is very dependent on the external, global economy. Secondly, this country does not have a stock of natural resources. But that doesn't stop the Japanese from trading commodities in the online Forex brokerage market since you don't have to own them directly.
Despite the lack of natural resources, Japan occupies a leading position in some manufacturing industries. For example, in terms of steel production in the world ferrous metallurgy, it accounts for 23%. Besides, high technologies (electronics and robotics) are well-developed in the country. Transport engineering also does not lag behind in evolution, including the automotive industry and shipbuilding, and machine tool building.
The capital of Japan, Tokyo, is one of the largest centers for foreign exchange trading, along with London, New York, Shanghai, Hong Kong, Zurich, Frankfurt, and Chicago. The country uses the Japanese yen (JPY), which is one of the most traded currencies in the world along with the US dollar, euro, pound sterling, Australian dollar, Canadian dollar, and Swiss franc. As of April 2020, the yen accounted for approximately 20% of the global Forex market turnover, it ranked third in this period, behind only the euro and the US dollar.
Forex trading regulations in Japan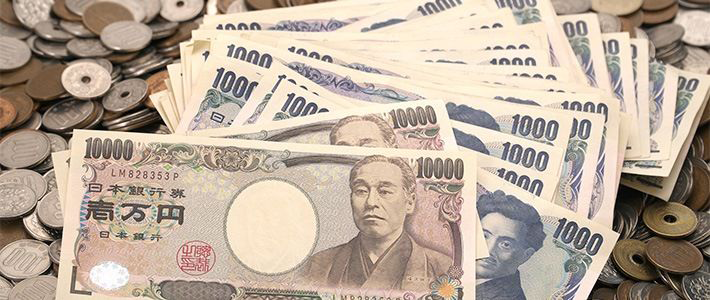 Forex trading in Japan is extremely popular: it has the largest number of retail Forex traders in the world. One has only to think of the term "Mrs. Watanabe" when thousands of Japanese women discovered the possibilities of online currency trading and unwittingly became an influential force in the country's financial market. This phenomenon is closely related to online trading. The margin principle of trading allowed women, using a leverage of up to 1:100, to invest their small savings in currency trading and receive additional income to the budget.
As far as legislation is concerned, the official currency regulator in Japan is currently JFSA, which stands for Financial Services Agency. The JFSA controls Forex brokers, banks, insurance companies, trust companies, and other financial institutions that have obligations. It protects and maintains the stability of Japan's financial system by overseeing the inspection and supervision of these institutions to ensure they comply with Japanese and international law. The FSA is also playing a role in developing new financial legislation in coordination with the Japanese government.
Mainly there are two types of brokers in the Forex market of Japan: those licensed by the JFSA regulator and the second type of brokers with foreign reliable licenses (such as FSA UK, CySEC, ASIC) allowing citizens to open an account and start trading.
Quite a few Forex brokers based in Japan may not have as wide a range of services as the best foreign brokers. More often than not, many Japanese Forex traders prefer regulated international Forex brokers to be able to trade with higher leverage and enjoy other benefits not available to FSA Japan-regulated brokers.
In our article, we will have a closer look at both FCA Japan-licensed brokers and international ones with higher-order licenses to ensure that your trades are safe and secure.
Popular online trading instruments in Japan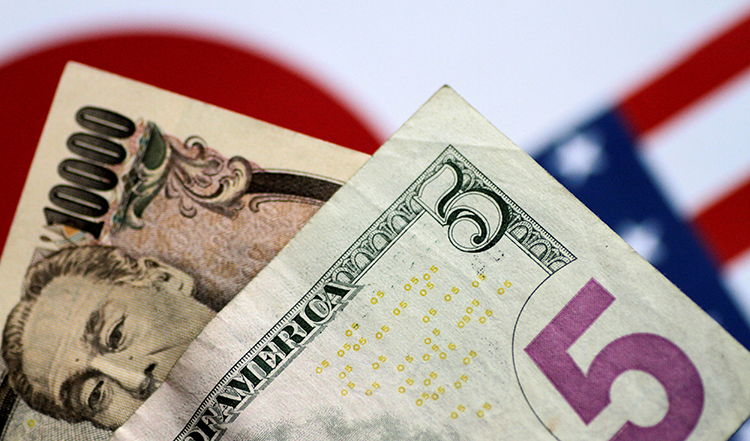 As one of the most attractive markets in East Asia, Japan is one of the main regional markets for commodities, currencies, CFDs, and shares. A wide range of tools gives traders the confidence they need to position themselves in ever-changing market conditions.
Let's take a closer look at the most popular of them:
Currency pairs trading in Japan
The Japanese yen is one of the three most traded currencies on Forex and occupies more than 20% of the currency turnover. The following is a list of currency pairs traded in Japan – USD/JPY, AUD/USD, NZD/USD, USD/CAD, USD/CHF, EUR/JPY, GBP/JPY, AUD/JPY, EUR/CHF. The most active bidders are the euro, the dollar, the pound, the New Zealand dollar against the Japanese yen.
XM Group is an international broker that provides access to a variety of financial instruments including more than 50 currency pairs that include major pairs, crosses, and exotics. The broker has an impressive license base being regulated by ASIC (Australia), CySEC (Cyprus), IFSC (Belize), and DFSA (Middle East), therefore it operates in almost 200 countries as a properly regulated organization.
In addition to currency pairs, the broker allows you to trade more than 1000 trading instruments including CFDs, commodities, indices, precious metals, energies, and stocks. The broker offers four types of accounts with negative balance protection, good leverage, and tight spreads: Micro, Standard, XM Ultra Low, and Shares. Besides, there is a special one – a demo account where traders can practice their skills and knowledge.
When it comes to bonuses, XM Broker offers different ones: a 100% entry bonus of up to $5000, a client referral bonus of $35 per friend, and other occasional bonuses. With XM Group, you can trade from anywhere as you get instant access to global markets with the new XM all-in-one mobile app. All it takes is to download the app and jump in with deals.

Deposit methods
Bitcoin, Sofort, UnionPay, Neteller, Wire, Skrill
Deposit methods
Bitcoin, Sofort, UnionPay, Neteller, Wire, Skrill
Online commodity trading in Japan
Although Japan does not have large reserves of commodities and precious metals, Forex trading in this financial instrument is very popular in Japan. Many assets have appeared available for trading, including those not related to physical deliveries: now you can choose gold, silver, platinum, palladium, crude oil, gasoline, kerosene, natural rubber, soybeans, corn, and azuki, etc. – without the need to deliver or receive any of them.
Forex brokers provide great opportunities to trade this financial instrument, all you have to do is open an account with the broker and start trading.
HF Markets – before rebranding known as HotForex –is an international reliable broker with a presence in over 180 countries, 27 supported languages, and over 2.5 million active accounts. It offers online Forex and CFD trading on currencies, commodities, stocks, indices, Cryptos, and other instruments. In particular, HF Markets provides low transaction costs and flexible leverage on Forex Gold trading. You can find more information about this trading instrument in our article.
To present its services internationally, HF Markets is following the standards of multiple reputable global regulators such as CySEC and the FCA (Europe), the FSCA (South Africa), the DIFC (Dubai), and the FSA.
To make your trading fast and convenient HF Markets has a mobile app. Use this handy Forex trading app along with your HF MT4/MT5 mobile, desktop and web platforms to keep abreast of the global financial markets.
Also, it offers a Forex bonus of up to $5000 on your first deposit and a cumulative bonus on your deals of up to $8000. Moreover, HF Markets created an HFcopy – Copy Trading feature where anyone can join as a follower or as a pro trading strategy provider.

CFDs trading in Japan
CFD trading is becoming more and more popular in Japan every day. This kind of asset permits users to trade changes in the value of those instruments without having to purchase them.
In fact, the best CFD brokers accept Japanese traders and would let you trade stock CFDs, Forex CFDs, Stock index CFDs, Commodity CFDs, and Metals and energy CFDs with the highest leverage on the market.
XM Group is a CFD and Forex broker with a great number of CFDs on different instruments available for trading. These instruments list includes major global indices, commodities (sugar, cocoa, wheat, and more), stocks (over 600 companies), metals (Gold, Silver, Palladium), energies (oil, gas, and other major energies), and Cryptocurrencies (Bitcoin, Ethereum, Ripple and more).

Deposit methods
Bitcoin, Sofort, UnionPay, Neteller, Wire, Skrill
Deposit methods
Bitcoin, Sofort, UnionPay, Neteller, Wire, Skrill
XM is suitable for traders of all levels who want to have access to many market sectors and have their broker's support as they go. And of course, we can't forget the nicest part – XM Group offers three bonus program types, complementing them with free VPS and zero-fee deposits and withdrawals. You'll get a 100% automatic entry bonus of up to $5000 on your first deposit.
Indices trading in Japan
The Nikkei 225 Index is the key index of the Tokyo Stock Exchange (TSE) and includes 225 Japanese companies. There are more than 20 exchange-traded funds (ETFs) on the foreign market that invest in the shares of companies listed in the index. Their portfolio strategy is different – from high diversification to investing exclusively in securities of a certain sector. Among these ETFs there are both giants with billions of assets and relatively small players.
Traders can now invest in ETFs or derivatives based on the Nikkei 225 through brokers. Look through our article and find out which broker is best for trading for you.
Why is Forex trading so popular in Japan?
The Tokyo Stock Exchange is one of the oldest in the world. It was founded in 1878. By the beginning of World War II, 11 exchanges were already operating in Japan. The post-war Asian miracle – the rapid growth of the economic and financial systems of the largest countries in the region – naturally affected Japan as well. The country began to take the lead in the world economy due to its technological developments and progressive innovations. In the 1990s, the Housewife traders as already mentioned "Mrs. Watanabe" became part of the Japanese financial landscape. Forced to stay at home due to the inability to make a career, many Japanese women have found that they can increase their budget by working on online Forex in between shopping and other routines. 
Today, in addition to professional traders, many young people and the elderly are striving to enter the Forex market. While older female traders, so-called kimono traders, are focused on sustainable wealth creation, younger ones want to make quick money.
All in all, the rather early and long development of the Forex market, access to the Internet, and the high technological level of Japan, combined with the desire of the Japanese to make money online, made Forex trading so popular.
If you are just starting to trade Forex in Japan and are puzzled by the phrases "Japanese candlesticks" and "carry trade", then there is a solution for you like Social Trading. It is one of the easiest ways to take advantage of the expertise of other traders. Even those who do not understand how the financial markets work can make money by simply automatically copying professionals. Besides, brokers give various Forex bonuses, and you can test your trading strategies without spending your own money.
NAGA Markets is a social investment network that offers access to a wide range of trade copying features with an extensive portfolio of assets. It is well-regulated by both the FCA and CySEC, providing maximum protection for you as a Forex trader.
The platform allows investors to interact and share ideas with community members. Traders can also copy and execute other users' strategies. This trading method is useful for beginners who want to learn the techniques and get advice from experienced investors. In addition, the site has a section with training materials, webinars are periodically held, and you can download e-books and video tutorials.
Follow and copy top traders who have mastered their trading strategies. Choose from thousands that NAGA offers.

Deposit methods
Maestro, GiroPay, iDEAL, PayPal, Credit/Debit Cards, Skrill
Deposit methods
Maestro, GiroPay, iDEAL, PayPal, Credit/Debit Cards, Skrill
Cryptocurrency trading in Japan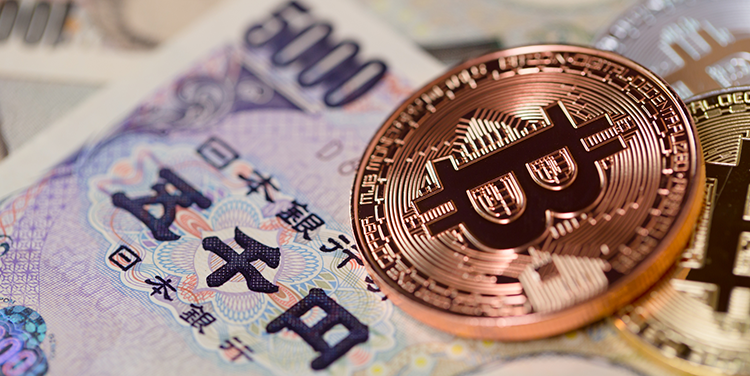 Japan is one of the key countries in the world of Crypto finance, where the headquarters of Bitcoin.org is located, and Cryptocurrencies in this country are generally legalized.
In mid-2018, Japan dominated the global Bitcoin trade, with the BTC/JPY pair accounting for almost 60% of all Bitcoin transactions, which indicates the unprecedented popularity of this currency in the country. Even with the popularity of the USD, the Japanese yen is still one of the top four currencies in terms of trading volume with Bitcoin.
It seems that Bitcoin hasn't lost its popularity even today. But asset diversification is also noted – the average portfolio of a Japanese trader now also includes such altcoins as ETH, XRP, DCH, and EOS.
Full regulation in Japan appeared in April 2017. Then a number of bills were introduced and ratified by local authorities, and digital money, if not equated to fiat money, then at least gave them a legal force to pay for goods and services.
AvaTrade is licensed and regulated by the Japan Financial Services Agency and the Japan Financial Futures Association. It is one of the most heavily regulated brokers globally, being subject to the opinions of the financial authorities of Ireland, Australia, South Africa, the UAE, the British Virgin Islands, and Japan. The company's website is available in many languages, including Japanese, and 24/7 customer support is also available for Japanese customers.
The broker offers a range of Cryptocurrencies as Bitcoin, Bitcoin Cash, Ethereum, Ripple, Dash, Litecoin, Bitcoin Gold, and EOS. In addition to Crypto, 1250 instruments are available to clients: stocks, securities, indices, commodities, currency pairs, and CFDs.
AvaTrade has several platforms, both automated and manual. The broker offers its own solution, several third-party Copy trading platforms including ZuluTrade, DupliTrade as well as MetaTrader 4 (MT4) (and in some places MT5). In addition to web platforms with AvaTrade, you can also use a mobile app. The advantages of trading using a mobile app are obvious. With an Internet connection and a mobile software package, the user can carry out trading operations from any corner of the globe.
As already mentioned, AvaTrade does provide a Copy Trading feature – your chance to earn some passive income just by automatically following the moves of more experienced traders.

Deposit methods
Bitcoin, Sofort, UnionPay, Credit/Debit Cards, Neteller, Wire, Skrill
Deposit methods
Bitcoin, Sofort, UnionPay, Credit/Debit Cards, Neteller, Wire, Skrill
Top Forex brokers in Japan
The Forex market in Japan is rapidly developing with many types of trading instruments available from different brokers. Therefore, it is important to get to know your broker well before trading. Each Forex broker has its own terms and conditions. When choosing a Forex broker, there are several criteria to consider, namely its reputation among traders, safety and reliability, lifespan, rules, the convenience of payment systems, the trading platform used, etc.
Offering the best conditions and security, here is a list of the best Forex brokers in Japan:
XM Group in Japan
XM Group is a well-known international broker, operating since 2009. The firm serves hundreds of thousands of traders from over 200 countries and provides services for Japanese users.
Clients can choose the most profitable trading account on unique terms with negative balance protection, good leverage, and tight spreads: Micro, Standard, XM Ultra Low, and Shares.
The popular terminals MetaTrader 4 and MetaTrader 5 are used for trading. Each platform is available on Windows, Mac, iPhone, iPad, and Android, there are web versions. The broker also offers a convenient mobile application where you can trade on international markets with a single login on a demo or live account. In the application, users of the MT5 platform can manage their trading accounts and trade all the instruments offered by XM.
It's nice to note that XM Broker offers a variety of bonuses: a 100% entry bonus up to $5000, client referral, and occasional bonuses.

HF Markets in Japan
HF Markets is a well-known trustable Forex broker that offers a wide selection of tradable instruments, minimal trading fees, user-friendly trading platforms, educational content, and advanced trading tools.
HF Markets also offers a powerful solution to trade CFDs and Forex allowing to benefit from price fluctuations of more than 12000 instruments with costs built into the tight spread. Being a fully regulated broker in various jurisdictions, HF Markets maintains safe trading capabilities and delivers various solutions including Zero Spread trading, Islamic Accounts, Forex bonuses of 100% on your first deposit up to $5000, and cumulative cash rebates up to $8000.

AvaTrade in Japan
AvaTrade has in its arsenal many trading instruments such as Forex, Cryptocurrencies, and CFDs on stocks, commodities, indices, metals, and securities and provides the best conditions with large leverage and low spreads.
This broker can be classified as international, as its representative offices serving more than 50 thousand clients are located all over the world. Broker is regulated by six financial authorities, including ASIC, FCA, and CySEC. But the most important that it has the license of FSA Japan.

NAGA Markets in Japan
NAGA Markets is a fully licensed and regulated broker with over 950 trading instruments and assets. Its clients can trade commodities, Crypto assets, and Forex, and make deals on the markets of futures, precious metals, ETFs, and indices. There is also available CFD trading.
The broker provides users with trading with minimal risk, even if they are new to trading. NAGA has made this possible with a special automatic Copying feature. NAGA AutoCopy is an innovative tool that allows you to automatically follow the top traders on the platform and learn from their experiences.


By registering and verifying an account with several TOP brokers in Japan, you can not only compare different trading platforms to find the most suitable one but also maximize the Forex bonuses you receive. This will allow you to test many trading strategies and set the way to becoming a true professional trader.
---
Related articles:
An expert's guide to Forex demo accounts, including their features and applications. 5 reputable Forex brokers with free demo accounts that offer virtual balances of up to $100000, a wide range of trading instruments, and favorable conditions.
How to identify a scam broker? Let's go over the different types of forex fraud and the major red flags and warning signs of a Forex scammer. How to determine if your broker is safe, as well as a list of the most trustworthy Forex brokers that offer trading in CFDs, currency pairs, commodities, indices, cryptocurrencies, and other financial instruments, as well as social trading and various Forex bonuses of up to 100% on the initial deposit.
Basics of trading with risk management tools in the Forex market: key order concepts, distinctive features, and their usage examples. Review of the best Forex brokers with user-friendly trading platforms, 100% first deposit bonuses, and free VPS hosting.
Top Forex brokers in Japan - FAQ
Forex trading in Japan is legal. The Japanese market is represented by both local brokers under the jurisdiction of JFSA and brokers with international licenses such as FCA, CySEC, and ASIC. More often than not, many Japanese Forex traders choose a regulated international Forex broker to be able to trade with higher leverage and enjoy other benefits. The brokers that we mention in our article provide the best conditions and a safe environment for trading, as they are represented by top-tier regulators and have millions of clients around the world.
The list of the most popular instruments includes Forex pairs, commodities, and CFDs for multiple instruments. Also, the regulated brokers that we review in the article provide Japanese traders with the ability to trade Cryptocurrencies.
International Forex brokers, which have proven their reliability with time and millions of clients around the world, are the most popular in Japan as they have better conditions compared to locals. In our article, we recommend only regulated brokers that provide many advanced trading tools, including Copy Trading, transparent bonus programs for different types of trader activities (up to 100% on your first deposit), as well as the possibility of Cryptocurrency trading.
Japanese citizens can trade a variety of Cryptocurrencies. Besides the most popular Cryptocurrency like Bitcoin, the Japanese Trader now also has access to such altcoins like ETH, XRP, DCH, and EOS. In this regard, international licensed brokers that we've already mentioned provide safe and convenient purchase of Cryptocurrencies with a minimum commission. Look through the article to find out the best one for you.
The best international Forex brokers, understanding the volume of the Japanese market are really keen on increasing their users' number there, so they employ multiple means to achieve it. Forex bonus programs and Copy Trading are among them. Read our article to learn how you can get a $5000 bonus on your deposit.