Forex trading in Mexico: market review and top online brokers
Modern Mexico is one of the most economically developed countries in Latin America, with wide commodity reserves and a diversified economy. Its economy was based on the cultivation of corn, legumes, and red pepper, as well as raising cattle for domestic consumption and exporting minerals (oil and gas) and silver.
To date, Mexico holds the 13th place in terms of GDP in the world (8 thousand dollars per capita), not yielding to Poland, Estonia, and South Africa. The composition of the gross domestic product is broadly divided into the primary sector (agriculture), the secondary sector (industry), and the tertiary sector (services).
Mexico has 44 free trade agreements. This means that any company that manufactures there has duty-free access to 60 percent of the world's GDP. International trade accounts for 66 percent of a country's GDP.
Mexico, with a population of about 130 million, is the most populous Spanish-speaking country in the world. Its economy, although still considered to be developing, has a stable financial sector, as well as rapidly developing financial markets, and its national currency, the Mexican peso (MXN), ranks eighth in the world in terms of global liquidity after major currencies such as the USD, EUR, JPY, and GBP.
Considering the rapid urbanization, advances in online technology, higher Internet coverage, and increasing volume of educated young people, it is not surprising that Mexico has become an attractive destination for foreign exchange companies from all over the world. Citizens are more and more looking for additional opportunities for profit and financial independence. This creates ideal conditions for a thriving Forex market.
Forex trading regulations in Mexico
Mexico is open to private capital: it has developed financial instruments and stock markets and many public companies. With international Forex brokers accepting clients from Mexico, online trading of financial instruments has become available to the public. Many assets have appeared for trading, including those not related to physical deliveries: now you can trade oil, stocks, commodities, etc. – without the need to deliver or buy any goods.
Forex trading is legal in the country. Many local traders focus on trading stocks, commodities, and their CFDs. International brokers accept clients from Mexico and offer many financial instruments with favorable conditions.
In terms of regulation, the Central Bank of Mexico, the Global Foreign Exchange Committee, and the National Banking and Securities Commission provide regulatory advice on Forex trading in Mexico but do not impose strict requirements. This, in turn, allows Mexican traders to be free to choose the brokers that suit them best. Many international brokers having 1st category regulations such as FCA and ASIC are present in the Forex market in Mexico and provide favorable conditions and different bonuses.
Both professionals and beginners are eager to enter the Forex market in Mexico. But if you are just a beginning trader, there is an amazing tool for you like Copy Trading. It is one of the easiest ways to take advantage of the expertise of other traders. Even those who do not understand how the financial markets work can make money by simply automatically copying professionals. Besides, brokers give various Forex bonuses, and you can test your trading strategies without spending your own money.
All in all, Mexico continues to be one of the most promising and dynamic markets in Latin America. The policy of the country is considered favorable for brokers and in many ways contributes to increasing the confidence of traders. Moreover, the country's currency – the Mexican peso – is considered quite liquid.
Popular trading instruments in Mexico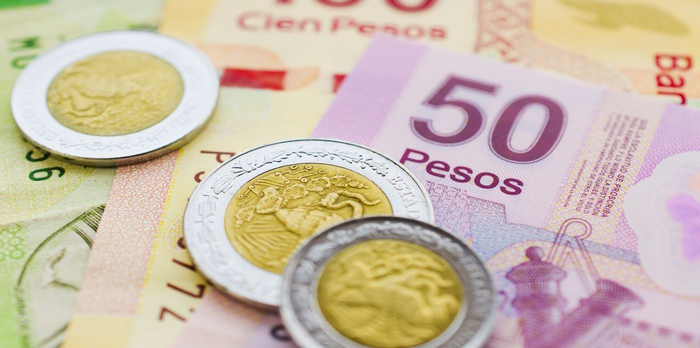 As already mentioned Mexico is becoming an increasingly popular destination for Forex trading. The wide range of offered instruments caters to whatever trading interests local clients may have. Let's look into some of the most popular ones in detail:
Currency pairs trading in Mexico
The Mexican peso is the third most traded currency in the Western Hemisphere after the US and Canadian dollars. The most popular currency pairs are USD/MXN and EUR/MXN. Many traders believe that the Mexican peso is one of the best financial instruments that bring much more profit than the majors. Although the volatility of MXN is high, it is satisfactory at any phase of the market, and the more the exchange rate fluctuates, the more opportunities for earning open up.
Besides, Mexican traders have access to dozens of major, minor, and exotic combinations and the most popular currencies, making pairs of USD, EUR, YEN, and GBP.
XM Group is an international broker that provides access to a variety of financial instruments including more than 50 currency pairs that cover major pairs, crosses, and exotics. XM is licensed by such institutions as ASIC (Australia), CySEC (Cyprus), and DFSA (Middle East) and allows you to trade more than 1000 trading instruments including CFDs, commodities, indices, precious metals, energies, and stocks.
Broker has millions of clients worldwide, offering traders several choices of trading platforms such as MT4 and MT5 to trade multiple financial instruments such as CFDs, commodities, stocks, shares, precious metals, and energies. With XM Group, you can trade from anywhere as you get instant access to global markets with the new XM all-in-one mobile app. All it takes is to download the app and jump in with deals.
A pleasant offer from a broker is that XM Group offers three types of bonus programs, complementing them with free VPS and zero fees for depositing and withdrawing funds. You will receive a 100% automatic entry bonus of up to $5000 on your first deposit.

Deposit methods
Bitcoin, Sofort, UnionPay, Neteller, Wire, Skrill
Deposit methods
Bitcoin, Sofort, UnionPay, Neteller, Wire, Skrill
Commodity trading in Mexico
Mexico is the largest exporter of silver, lead, and zinc. The country has significant resources of gold and uranium. Its most valuable mineral resources are oil and natural gas. If you are checking the price fluctuations of commodities and thinking about the way to make money on this financial instrument, Forex is the best solution for you.
Forex made it available for trading commodities, including those not related to physical deliveries: now you can choose any asset without the need to deliver or receive it.
Brokers provide great opportunities and favorable conditions, all you have to do is open an account with the broker and start trading.
HF Markets is a well-known Forex broker whose services are used by traders from all over the world. It offers online Forex and CFD trading on currencies, commodities, stocks, indices, Cryptos, and other instruments. In particular, HF Markets provides low transaction costs and flexible leverage on Forex Gold trading. You can find more information about this trading instrument in our article.
In terms of regulation, HF Markets holds licenses from various regulators, including FCA (UK), CySEC (Europe), FSCA (South Africa), DIFC (Dubai), and SFSA (Seychelles).
To make your trading fast and convenient HF Markets has a mobile app. Use this handy Forex trading app along with your HF MT4/MT5 mobile, desktop, and web platforms to keep abreast of the global financial markets.
In Mexico, HF Markets Forex broker regularly pleases traders with various bonuses. It gives a Forex bonus of up to $5000 on your first deposit, cash rebates of up to $8000, and also seasonal bonus offerings. Moreover, HF Markets is a one-stop broker for all your trading needs, whether you are new to trading or have years of experience. It has an HFcopy – Copy Trading feature where anyone can join as a follower or as a pro trading strategy provider.

CFDs trading in Mexico
 A contract for difference (CFD) is a type of trading instrument that allows traders in Mexico to speculate on asset price movements. Mexicans can either take long or short positions when buying CFDs. At the time the contract expires, the trader is paid the price difference.
CFDs are a popular Forex trading instrument for commodities and stocks in Mexico. Most platforms that offer CFDs allow the trader to use leverage; with some brokers up to 1:1000. This means that traders can make significant profits or losses with relatively small investments.
OANDA offers a lot of options for contracts compared to other brokers. The list of financial instruments consists of CFDs on indices, commodities, and bonds. The broker gives access to two types of trading platforms: fxTrode (Oanda's personal development) and MetaTrader 4. Both of these platforms are available in three types: desktop, mobile, and Web.
In addition to CFDs, traders can choose from a variety of instruments such as Forex: more than 70 currency pairs; metals: Gold and Silver; commodities: Oil, Natural Gas, Copper, Wheat; indices – 16 in total and Bonds.
The main regulator of the broker is the UK organization – the Financial Conduct Authority (FCA), which opens the broker the opportunity to work in Germany. Besides, the broker holds licenses by such authoritative regulations around the world as FSA, ASIC, and IIROC.
Globally, OANDA offers three account types: demo, Standard, and Advanced Trader, which makes the broker a fine fit for both new and seasoned trades. Moreover, it requires no minimum deposit to open an account with OANDA, but new traders who'll top up their accounts get a welcome bonus of up to $1000.

Deposit methods
UnionPay, PayPal, Credit/Debit Cards, Wire
Deposit methods
UnionPay, PayPal, Credit/Debit Cards, Wire
Cryptocurrency trading in Mexico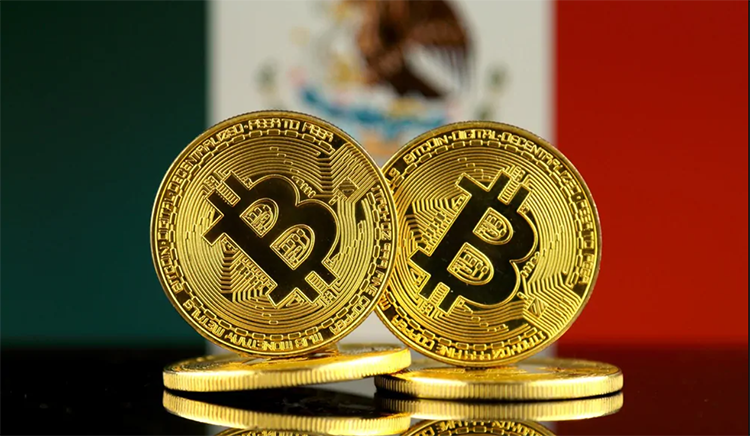 Latin America accounts for a significant share of all Crypto transactions in the world, and for local residents, Cryptocurrencies mean more than many Western users. In the region, Cryptocurrencies help not only ordinary people but also businesses to protect their savings.
Mexico has joined a rapidly expanding list of countries that are positive about Cryptos, in particular Bitcoin and USDT. Hundreds of thousands of Mexican citizens are actively buying and selling Crypto due to the high returns it has offered since its inception.
The Crypto sector is legal in Mexico. Cryptocurrencies are freely accepted as payment by retailers. In this regard, the best option to enter the market will be international brokers that offer different types of Crypto for any choice and make your purchase safe and secure, as they are licensed by top regulators.
AvaTrade gives you the opportunity to trade one of the most popular Cryptocurrencies 24 hours a day, having the ability to open long or short positions. It has such a range of Crypto as Bitcoin, Bitcoin Cash, Ethereum, Ripple, Dash, Litecoin, Bitcoin Gold, and EOS. In addition to Crypto, 1250 instruments are available to clients: stocks, securities, indices, commodities, and currency pairs.
In addition to web platforms with AvaTrade, you can also use a mobile app. The advantages of trading using a mobile app are obvious. With an Internet connection and a mobile software package, the user can carry out trading operations from any corner of the globe.
The company holds several regulatory licenses, including ASIC, FSA, Abu Dhabi, and British Virgin Islands regulators.
AvaTrade is a broker that provides optimal working conditions for traders with any level of experience. It has such a useful tool as Ava Copy Trading – AvaSocial that enables you to copy the performance of successful traders you choose and gain with them the way they trade.

Deposit methods
Bitcoin, Sofort, UnionPay, Credit/Debit Cards, Neteller, Wire, Skrill
Deposit methods
Bitcoin, Sofort, UnionPay, Credit/Debit Cards, Neteller, Wire, Skrill
Top Forex brokers in Mexico
There are quite a lot of Forex brokers in Mexico. However, as a trader, you should only be interested in the best conditions. When choosing a Forex broker, there are several criteria to consider, namely its reputation among traders, safety and reliability, lifespan, rules, the convenience of payment systems, the trading platform used, etc. A good broker should be licensed by top regulators, which gives them the opportunity to enter the international market. Also, check if the broker allows you to trade Mexican pesos and if you can withdraw your money in any currency you want. The largest Mexican Forex brokers allow their clients to manage their accounts in pesos, in addition to other major currencies.
Offering the best conditions and security, here is a list of the best Forex brokers in Mexico:
Exness in Mexico 
Exness is one of the world's leading financial brokers with clients from over 100 countries that provide trading in many popular instruments such as currency pairs, stocks, indices, metals, energies, and popular Cryptocurrencies.
Traders are provided with a set of familiar trading platforms including Meta Trader 1, MetaTrader 4, MetaTrader 5, or MetaTrader WebTerminal. In addition, Exness has developed a mobile app for iOS and Android to follow market movements without being tied to a computer. Also, those wishing to increase the connection speed can use the VPS service from Exness.
On the broker's website, clients can find accounts such as standard retail, and professional ones, as well as a demo, to get acquainted with all the instruments and capabilities of the company before entering the real market.
Market participants can deposit and withdraw funds using local currencies, including the most popular payment systems in the world, electronic wallets, and Crypto wallets.
Exness is licensed by such regulatory bodies as FCA, CySEC, FSCA, FSC, FSA, and others. Try trading with Exness using our dedicated button below.

OANDA in Mexico 
OANDA is a well-known broker for traders all over the world. The broker offers trading in over 100 instruments including currency pairs, indices, commodities, bonds, and metals. There are 9 base currencies available in the company: EUR, GBP, CHF, USD, CAD, AUD, JPY, HKD, and SGD.
Globally, OANDA offers three account types: demo, Standard, and Advanced Trader, which makes the broker a fine fit for both new and seasoned trades. 
AvaTrade in Mexico
AvaTrade is an online Forex and CFD broker. It specializes in trading in Bitcoin, commodities, stocks, exchange-traded instruments (ETFs), bonds, and market indices. Broker is regulated by six financial authorities, including ASIC, FCA, and CySEC.
The advantages of the company include the absence of commissions, fixed tight spreads, as well as the availability to open a free demo account, through which you can test your strength in trading and try out the possibilities of your strategies.

XM Group in Mexico
XM Group is a popular Forex broker in Mexico with over 1000 trading instruments that can be traded on the MT4/MT5 platforms. The broker also offers a convenient mobile application where you can trade on international markets with a single login on a demo or live account. In the application, users of the MT5 platform can manage their trading accounts and trade all the instruments offered by XM.
Broker has received international recognition and the trust of millions of users, having obtained licenses from such regulators as ASIC, CySEC, IFSC, and DFSA.
Clients can choose the most profitable trading account on unique terms with negative balance protection, good leverage, and tight spreads: Micro, Standard, XM Ultra Low, and Shares.
In addition, XM Broker offers a variety of bonuses: 100% entry bonus up to $5000, client referral, and occasional bonuses.

HF Markets in Mexico
HF Markets (formerly known as Hot Forex) is a broker that has a wide range of financial instruments including currency pairs, indices, energies and metals, stocks, and CFDs. Traders can choose a trading account with the conditions they need. The broker offers both classic trading accounts, as well as accounts with premium trading conditions for demanding traders.
As far as regulation is concerned, brokers are controlled by the Financial Services Commission (FSC), with some of the best conditions in commodity trading. Another important tool to mention is the CopyTrading function, which makes it possible to copy the trades of several traders at the same time.
By registering and verifying an account with several TOP brokers in Mexico, you can not only compare different trading platforms to find the most suitable one but also maximize the Forex bonuses you receive. This will allow you to test many trading strategies and set the way to becoming a true professional trader.
---
Related articles:
An expert's guide to Forex demo accounts, including their features and applications. 5 reputable Forex brokers with free demo accounts that offer virtual balances of up to $100000, a wide range of trading instruments, and favorable conditions.
How to identify a scam broker? Let's go over the different types of forex fraud and the major red flags and warning signs of a Forex scammer. How to determine if your broker is safe, as well as a list of the most trustworthy Forex brokers that offer trading in CFDs, currency pairs, commodities, indices, cryptocurrencies, and other financial instruments, as well as social trading and various Forex bonuses of up to 100% on the initial deposit.
Basics of trading with risk management tools in the Forex market: key order concepts, distinctive features, and their usage examples. Review of the best Forex brokers with user-friendly trading platforms, 100% first deposit bonuses, and free VPS hosting.
Top Forex brokers in Mexico - FAQ
Forex trading is legal in Mexico. Each trusted Forex broker in Mexico mentioned in our article accepts traders from Brazil and is regulated by the most reputable regulatory organizations such as CySEC, IFSC, ASIC, FCA, MAS, and others.
Almost all trading instruments can be bought and sold in Mexico. The country does not restrict the trading of contracts for difference (CFD). With Forex brokers we mention in our article, local traders can operate with stocks, bonds, and various types of securities, test their knowledge in the derivatives market, try out Crypto trading on the best market conditions, utilize opportunities of getting Forex bonuses up to $5000 and Copy Trading.
The best international Forex brokers, understanding the volume of the Mexican market are really keen on increasing their users there, so they employ multiple means to achieve it. Forex bonus programs and Copy Trading are among them. Read our article to learn how you can get a $5000 bonus on your deposit.
Mexican traders can easily own, buy and sell Cryptocurrency. In fact, Mexico is one of the countries with a large volume of Crypto transactions in the Latin American region, using popular digital currencies such as Bitcoin, Ethereum, Litecoin, Doge, and ETH. In this regard, the international licensed brokers we talk about in our review provide safe and convenient purchases of Cryptocurrencies with a minimum commission.
International Forex brokers, which have proven their reliability with time and millions of clients around the world, are the most popular in Mexico as well. In our article, we recommend only regulated brokers that provide many advanced trading tools, including Copy Trading, transparent bonus programs for different types of trader activities (up to 100% on your first deposit), as well as the possibility of Cryptocurrency trading.