Mastering silver trading: expert tips and Top Forex brokers
The world of Forex trading is a dynamic arena, where astute investors seek opportunities beyond traditional currency pairs. Among the diverse range of assets available, silver stands out as a timeless commodity, cherished for its intrinsic value and historical significance. As global markets continue to evolve, navigating the silver market requires a broker with the right blend of reliability, transparency, and innovation.
In this comprehensive guide, we will unveil the Top Forex brokers that have distinguished themselves in facilitating silver trading. Each of these brokers has earned its place on this list through a combination of robust trading platforms, competitive spreads, regulatory compliance, and a commitment to providing traders with the tools they need to succeed in the silver market.
Instruments to trade silver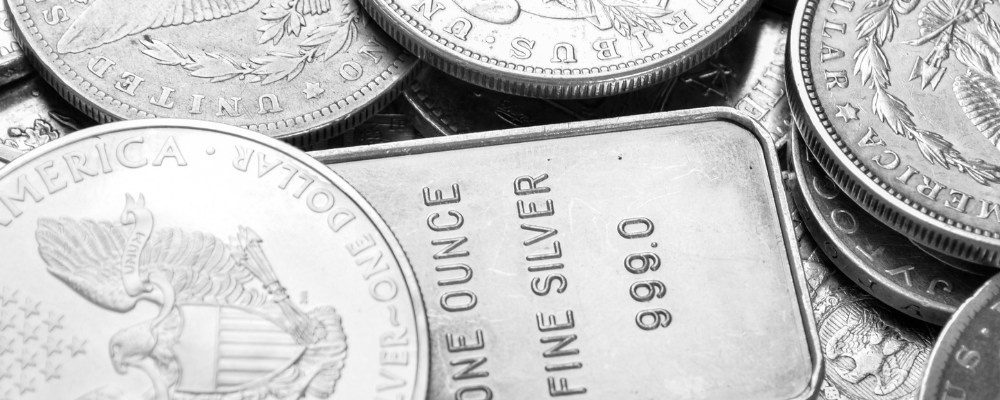 Trading silver offers a dynamic and diverse range of instruments, catering to various strategies and risk appetites. Here are some of the key instruments used for trading silver:
Spot silver (XAG/USD): This is the most direct way to trade silver. It involves buying or selling physical silver at the current market price. The XAG/USD currency pair represents the exchange rate between silver and the US dollar.
Silver futures contracts: Futures contracts allow traders to buy or sell a specified amount of silver at a predetermined price on a specified future date. This provides opportunities for both hedging and speculation. The Chicago Mercantile Exchange (CME) and other commodities exchanges offer silver futures contracts.
Silver options: Options give traders the right (but not the obligation) to buy or sell silver at a predetermined price (strike price) before or at the expiration date. This can be a useful tool for hedging or for taking advantage of price movements with limited risk.
Silver ETFs (Exchange-Traded Funds): ETFs track the performance of silver, allowing investors to gain exposure to the metal without owning physical silver. Popular silver ETFs include iShares Silver Trust (SLV) and Aberdeen Standard Physical Silver Shares ETF (SIVR).
Silver CFDs (Contract for Difference): CFDs are derivative contracts that allow traders to speculate on the price movements of silver without owning the underlying asset. They offer leverage, enabling traders to amplify their exposure to silver markets.
Mining company stocks: Investing in silver mining companies provides indirect exposure to the silver market. The performance of these stocks is influenced by various factors, including the price of silver, production costs, and operational efficiency.
Silver mining bonds: Some mining companies issue bonds as a form of financing for their operations. These bonds can provide fixed interest payments and may also include a component linked to the price of silver.
Silver vs gold trading benefits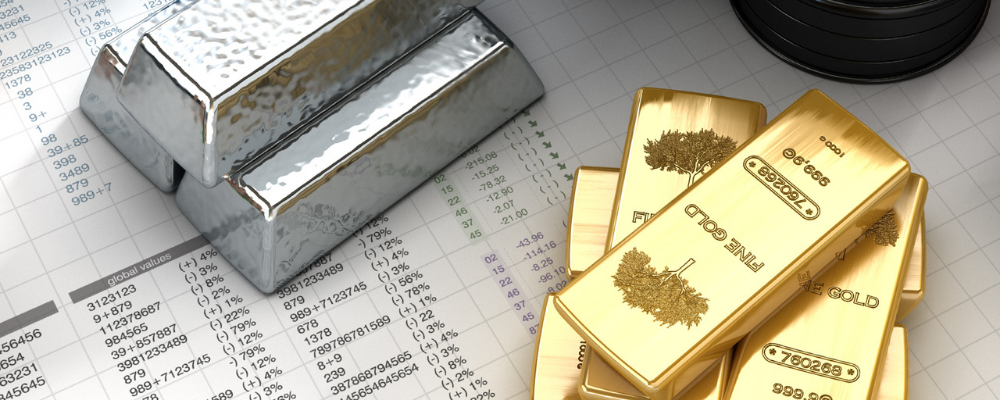 Silver and gold are both precious metals that have unique characteristics and serve distinct purposes within the investment landscape. Here are some of the key benefits of trading silver compared to gold:
Affordability: One of the most significant advantages of trading silver is its lower price per ounce compared to gold. This makes silver more accessible to a broader range of investors, especially those with limited capital.
Market volatility: Silver tends to exhibit higher volatility compared to gold. While this can lead to more significant price swings, it also presents traders with potentially higher returns, particularly for those who are adept at managing risk.
Historical price ratios: The historical gold-to-silver ratio (the number of ounces of silver it takes to buy one ounce of gold) has varied over time. Traders often watch this ratio for potential trading opportunities, as extreme ratios may indicate a potential undervaluation of one metal relative to the other.
Liquidity: The silver market is highly liquid, with a substantial daily trading volume. This means that traders can generally enter and exit positions with ease, even when dealing with large quantities of silver.
Diversification: Adding silver to an investment portfolio can offer diversification benefits. Its price movements may not always correlate with those of other assets like stocks or bonds, which can help spread risk.
Potential for short-term gains: Due to its higher volatility, silver can provide opportunities for short-term traders to capitalize on price fluctuations. This can be particularly appealing for active traders looking to profit from intraday or short-term moves.
Inflation hedge: Like gold, silver is often considered a hedge against inflation. As the value of currency erodes over time due to inflation, the intrinsic value of precious metals like silver tends to hold steady or even increase.
While both silver and gold offer unique advantages, the choice between them ultimately depends on individual investor preferences, risk tolerance, and investment goals. Some traders may even choose to hold a combination of both metals to benefit from their complementary characteristics.
Differences between silver and gold trading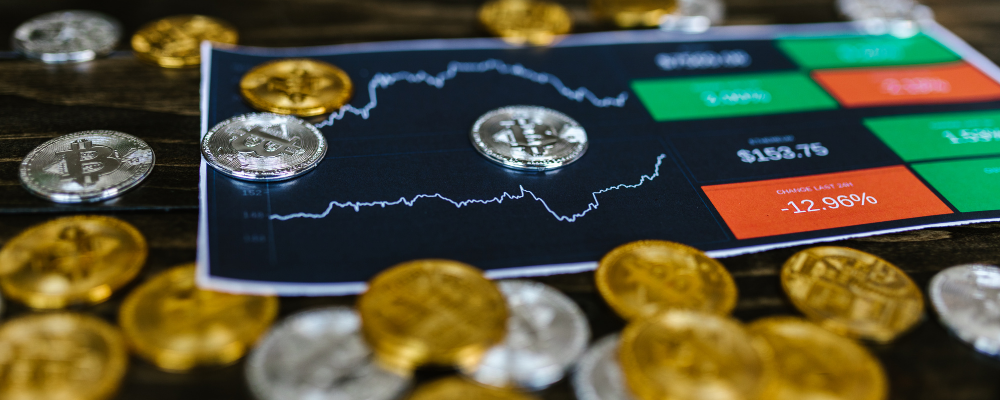 Trading silver and gold involves similar principles, but there are distinct differences between the two precious metals. Here are the key disparities in trading silver and gold:
Volatility:
Silver: Higher volatility, the potential for bigger price swings.
Gold: Generally less volatile, more stable price movements.
Price levels:
Silver: More affordable, and accessible to a wider range of investors.
Gold: More expensive, and may require larger capital.
Industrial demand:
Silver: Significant industrial use, influencing price.
Gold: Mainly used in jewelry, investment, and as a store of value.
Market liquidity:
Silver: Highly liquid, ease of trading even with large quantities.
Gold: Extremely liquid, with higher trading volumes.
Diversification:
Both offer diversification benefits to portfolios.
Inflation hedge:
Both serve as hedges against inflation and economic uncertainty.
Mining production:
Both are influenced by factors like ore grades, energy prices, and regulations.
Investment forms:
Both can be traded in various forms (spot, futures, ETFs, etc.).
Historical significance:
Gold has a longer history as a store of value and currency.
In conclusion, while both silver and gold are precious metals with similar uses as stores of value, trading them can lead to different experiences due to their distinct characteristics and market dynamics.
How to choose a Forex broker for silver trading?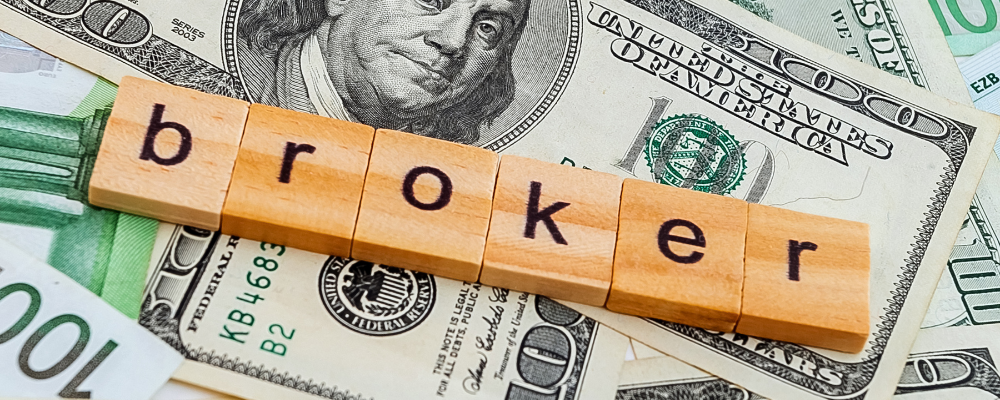 Choosing a Forex broker for silver trading involves several critical considerations. Here's a brief guide:
Regulation and compliance: Ensure the broker is regulated by a reputable authority, providing a level of security and oversight.
Trading platform: Opt for a user-friendly platform with robust charting tools and real-time data for efficient trading.
Silver instruments offered: Confirm that the broker offers a variety of silver trading instruments (spot, futures, CFDs, etc.).
Spreads and fees: Look for competitive spreads and transparent fee structures to optimize trading costs.
Customer support: Ensure responsive customer support to address any issues or queries promptly.
Demo accounts: Use demo accounts to test the broker's platform and execution without risking real funds.
Risk management tools: Confirm availability of stop-loss, take-profit, and other risk management features.
By considering these factors, you can narrow down your options and select a forex broker best suited for silver trading.
Top Forex brokers for silver trading
For traders eyeing silver's potential, selecting the right Forex broker is crucial. This broker should offer reliability, transparency, and innovative tools for confident silver trading.
Here, we've curated a list of top Forex brokers excelling in silver trading. These brokers have earned their spot through robust platforms, competitive spreads, regulatory compliance, and a commitment to empowering silver traders.
Whether you're a seasoned investor or a beginner, our selections cater to various preferences and experience levels. Choose a trusted broker to gain an edge in the dynamic and lucrative silver market.
HF Markets for silver trading
HF Markets is a versatile multi-asset broker. It offers trading in currency pairs, commodities, equities, indices, and various financial instruments. With a range of 7 account types and trading platforms, the broker boasts tight spreads averaging at just 0.1 pip, providing traders with a diverse set of options to suit their specific needs.
HF Markets ensures unrestricted liquidity, allowing traders of all scales and profiles to select from a range of spreads and liquidity providers via automated trading platforms. This enhances the performance of any trading strategy.
The popular MT4 and MT5 financial terminals are easily accessible on desktop, online, and mobile platforms, compatible with Windows, iOS, MacOS, and Android. Additionally, the broker offers a VPS service and HFcopy, an innovative social trading feature. This allows novice traders to emulate seasoned professionals, while experienced traders are duly rewarded for their expertise.
In terms of regulation, HF Markets adheres to stringent compliance standards. It is regulated in the EU and fully compliant with CySEC. It is also supervised by the FCA in the United Kingdom and holds a DFSA license in Dubai.
HF Markets also offers leverage tailored specifically for trading silver. This provides traders with enhanced opportunities in the precious metal market.

XTB for silver trading
XTB is a versatile brokerage firm offering trading in a diverse range of asset classes, including currency pairs, indices, commodities, shares, ETFs, and Cryptocurrencies. The company operates under the oversight of several financial authorities, including the FCA, KNF, and CySEC.
Exclusive to XTB is their proprietary trading platform called xStation, accessible through web, desktop, and mobile interfaces. This platform provides traders with a wide array of sophisticated tools and features. These include customizable layouts, advanced charting capabilities, a market sentiment indicator, and a convenient one-click trading option. xStation is designed for user-friendliness, catering to traders of all skill levels.
In addition, XTB offers the widely-used MetaTrader 4 platform, granting access to a comprehensive selection of over 50 currency pairs. It incorporates advanced trading functionalities like Expert Advisors (EAs) and customizable indicators.
For silver trading via CFDs, XTB offers minimal spreads at 0.034, with a margin requirement of 10%. The leverage provided is 1:10, and notably, there are no commissions associated with silver trading through XTB.

Exness for silver trading
Exness is a leading provider of online trading services, serving a vast user base worldwide. The broker offers an extensive range of instruments, including currency pairs, stocks, indices, metals, energies, and popular Cryptocurrencies like Bitcoin and Ether, along with rarer coins.
Clients have the option to access the market through MetaTrader 4, MetaTrader 5, or MetaTrader WebTerminal terminals, as well as a proprietary trading app available on both iOS and Android platforms. Account offerings encompass standard retail, professional trading accounts, and a demo account for skill enhancement and strategy development.
Exness provides various methods for funding account balances, including bank transfer, Visa and MasterСard bank cards, Bitcoin, Tether, Perfect Money, NETELLER, WebMoney, and Skrill.
The broker's website offers a range of valuable tools, including a Trader's Calculator, Currency Converter, Economic Calendar, Technical Analysis Indicator, and Trading signals. These resources aid in staying updated and formulating trading strategies based on the latest market developments.
Exness places a strong emphasis on security, holding licenses from reputable regulatory organizations such as FCA, CySEC, FSCA, FSC, and FSA, among others, to guarantee compliance with strict industry standards.
Additionally, Exness facilitates CFD trading in popular metals like Gold, Silver, Platinum, and Palladium in the form of currency pairs. Specifically for Silver, trading is available in four currency pairs – XAGUSD, XAGAUD, XAGEUR, and XAGGBP, with dynamic margin requirements to accommodate varying market conditions.

AvaTrade for silver trading
AvaTrade stands as the largest web brokerage company, offering multilingual support and a diverse range of platforms. Traders have access to over 60 currency pairs, CFDs covering nearly all underlying assets, shares from major American and European exchanges, Cryptocurrencies, metals, energy commodities, and more.
AvaTrade caters to traders of all styles and expertise levels, providing a variety of trading platforms like MT4, MT5, AvaSocial, AvaTradeGo, AvaOptions, and the AvaTrade mobile app.
For newcomers and existing clients alike, the company offers a demo account with a virtual balance of $100,000. This allows for practice in trading strategies and the utilization of risk management tools like stop-loss and take-profit.
The AvaTrade website hosts a wealth of analytical and educational resources to aid in strategy development. This includes an economic calendar, fundamental analysis, regular market analysis featuring the latest economic news, and various informative courses.
Transparency in all transactions is a priority for AvaTrade, backed by licenses from globally renowned regulators like MiFID, ASIC, the FSA and FFA, the FSB, IIROC, and the FSCA.
Additionally, AvaTrade provides the opportunity to trade Silver CFD, denominated in USD. The spread is set at $0.029 over the market, with a minimum trade size of 100 and a leverage of 50:1.

XM for silver trading
XM Group, an international brokerage, offers access to a diverse range of financial instruments on the MT4/MT5 platforms. This includes currency pairs, stocks, commodities, and more, with exceptionally reliable and swift order execution.
Additionally, XM provides a VPS service for clients, ensuring seamless trading without concerns about internet speed, computer issues, or other distractions.
XM offers various types of accounts tailored to different client groups, including Micro, Standard, XM Ultra Low, and Shares. There's also a demo account with a generous $100,000 balance for both novice and experienced traders. This allows for trading with real-time charts, graphs, and market data to refine strategies without risking actual funds.
The platform also hosts an educational section with resources for traders, including the option to attend free seminars conducted by the broker's experts.
Regulated by reputable authorities like ASIC, CySEC, IFSC, and DFSA, XM Group extends a 100% automatic entry Forex bonus to welcome traders. For more information on current bonuses and offers, click our special button.
In addition to the above, XM Group offers silver trading with leverage of up to 1000:1 and spreads as low as 3.3.

---
Related articles:
Engage in Gold trading with HF Markets (formerly HotForex): Unveiling the advantages of commodity trading and analyzing Gold price movements. Discover the benefits of trading with HF Markets: flexible leverage, transparent fee structure, minimal spreads, and state-of-the-art risk management tools. Learn the process of account opening and avail of Forex bonuses of up to $5000 on your initial deposit, enjoy cash rebates of up to $8000, and explore the world of Copy trading.
Here are some expert insights on gold trading: fundamental concepts for dealing with this precious metal, derivative financial instruments, and key factors influencing its price. Discover 10 strategies to enhance your gold trading approach. Additionally, explore a comparison of leading Forex brokers for gold trading, opportunities for trade copying, and access to a complimentary VPS service.
Delve into an expert overview of trading soft commodities within the Forex market: grasp the fundamental distinction between hard and soft goods, and familiarize yourself with the diverse trading platforms available. Discover optimal instruments for executing transactions, including futures, CFDs, and ETFs. Explore opportunities for generating passive income through Social and Copy trading. Lastly, compare top Forex brokers offering user-friendly platforms, generous bonuses of up to 100% on initial deposits, and complimentary VPS services.
---
Trading silver with Top Forex brokers - FAQ
Silver trading involves buying and selling silver in various forms, including spot contracts, futures, options, and CFDs, with the aim of profiting from price fluctuations. Read the article to learn more about silver trading and choose a reliable Forex broker to start.
You can trade silver through spot contracts, futures, options, CFDs, ETFs, and mining company stocks, among others. Check the article to choose the best Forex brokers with a wide range of instruments to trade silver.
Consider factors like regulation, trading platforms, spreads, liquidity, customer support, educational resources, and reputation when selecting a broker. In the article, we reviewed reliable Forex brokers to trade silver.
Well-regarded brokers for silver trading include HF Markets, XM Group, AvaTrade, Exness, and XTB. Check the article to learn more about these brokers and use our special button to start.
Read the article, choose the best Forex brokers, and click on our special buttons to create an account and start trading silver.